FOOD & DRINK
Where to Go for Free Bar Snacks in Sydney
Bar hop your way through these generous hang-outs.
Where to Go for Free Bar Snacks in Sydney
Bar hop your way through these generous hang-outs.
Whether you're sipping on an elegant cocktail, smashing a VB at the pub or prefer your drinks on fire, everyone gets the drunken munchies. The below bars and restaurants are not only cool joints in their own right, they also encourage your boozy snacking – for free.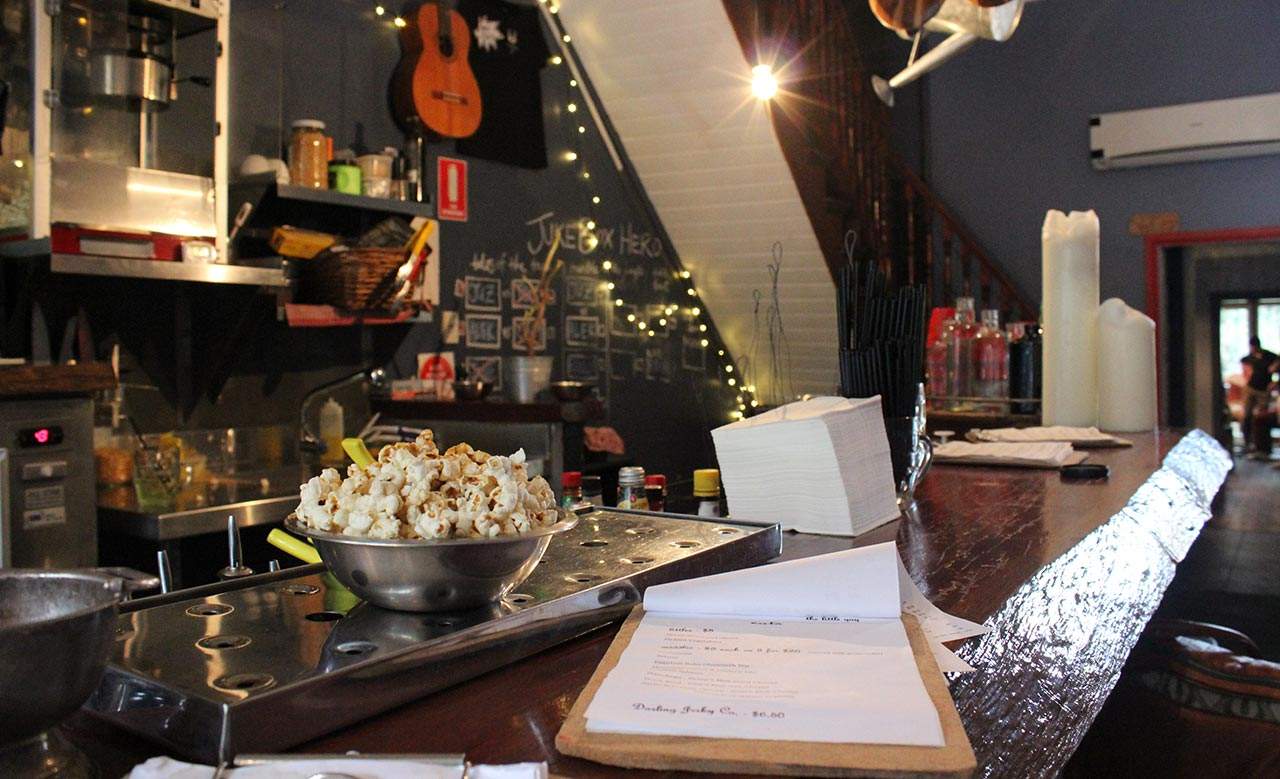 What: The best popcorn. Ever.
When: Available all day, every day
Secretly spiced popcorn flows endlessly at the iconic Glebe bar. Their commitment to craft beer, love of all things bluegrass and nightly live music gives this little bar some big personality. The small eats menu is bar-bite focused as well, but the popcorn is worth grovelling for. Not that the loveable bartenders would make you: the popcorn is passed out in endless bowlfuls.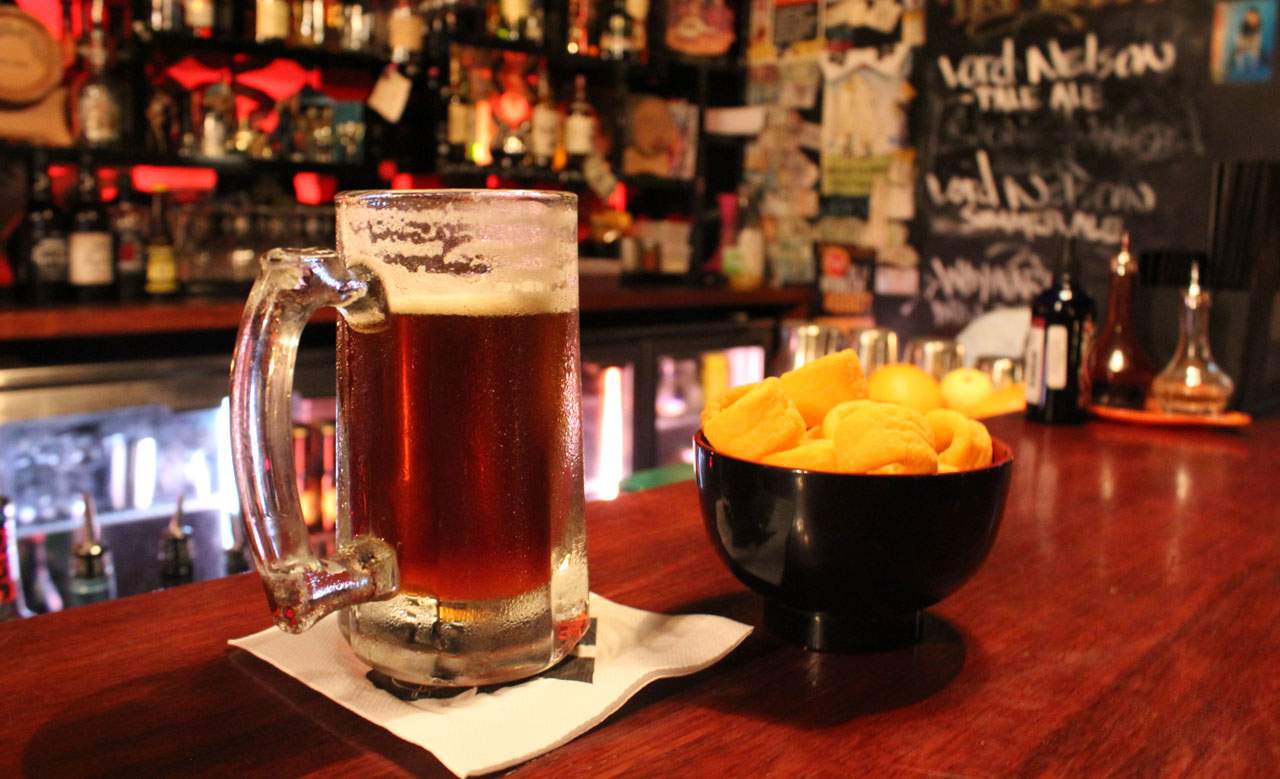 What: Tasty Toobs and Cheezels
When: Available all night
Dan Noble and the crew have hung up their pork crackling days for some vego friendly options. When the Tasty Toobs run out, the Cheezels are poured a plenty. Apart from these cheesy, salty freebees that help stave off those craft beer munchies, Mojo has some exciting upgrades ahead: including a top secret new menu and a live music venue. More on that to come.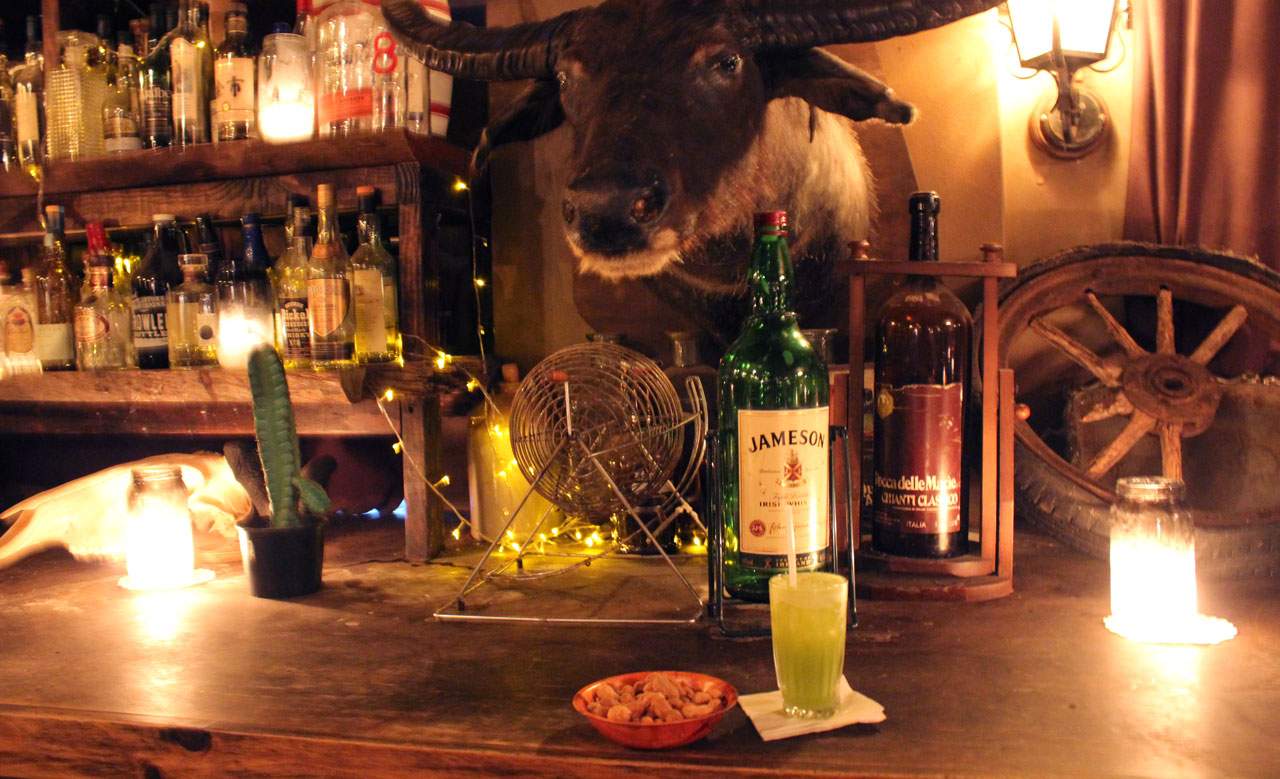 What: Wild West peanuts
When: Available all night
Difficult to locate and worth the alleyway confusion, Shady Pines is no fancy cocktail bar; this no-frills saloon serves the most basic and necessary of bar snacks — shelled peanuts. This adds to the real country feel, though the cowboy hat-wearing bartenders, mounted game and blasting country music certainly add to the charm. Try the signature George Dickel cocktail ($8.50) — whiskey and fresh apple juice — while you munch away.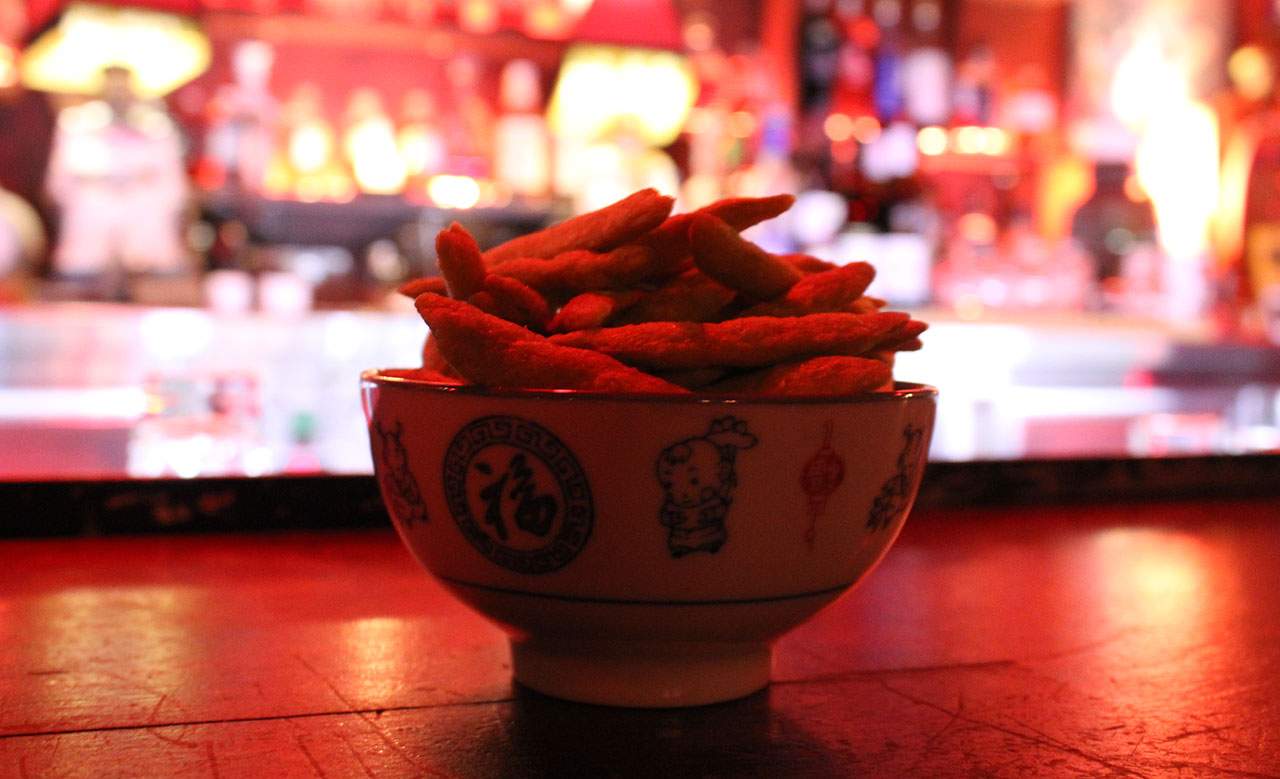 What: Snow pea crisps
When: Available all night
The underground bar is serving up its own brews, whiskey on fire and colourfully named cocktails — try the Misty Mountain Manhattan ($20) or the share cocktail Wet Bush ($42). Yes, there is plenty to love about the red-lit, speakeasy-style bar, but customers come craving the complimentary snow pea crisps. The dumpling menu ($9) is worth a look too, but these little snacks are a perfect complement to the boozy atmosphere.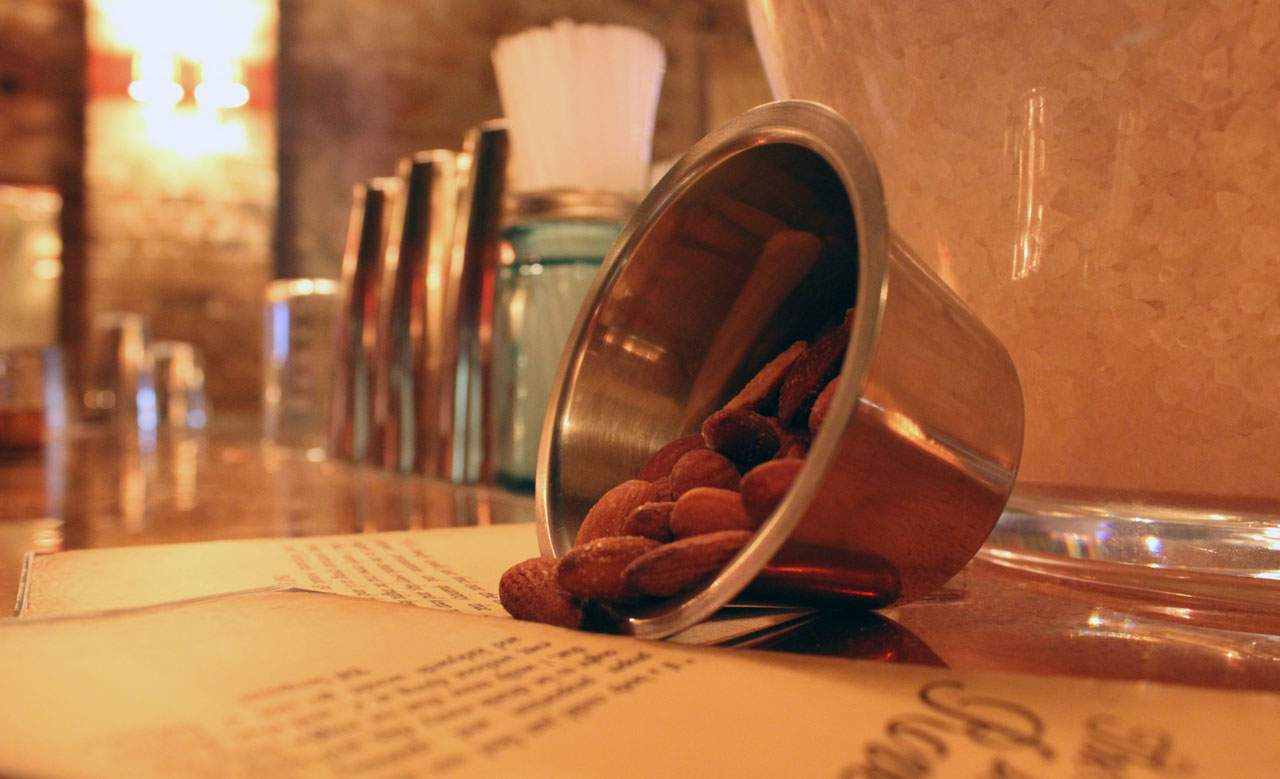 What: Smoked almonds
When: Available all night
The Safari-painted walls, array of craft beer options and $1 oyster happy hour are much loved at this Irish pub, as are the free smoked almonds that will make your mouth water and keep the beers coming. Sip your beer from a steel mug while munching away on these irresistible treats. If you're up for a bit of craic, this is the place to be.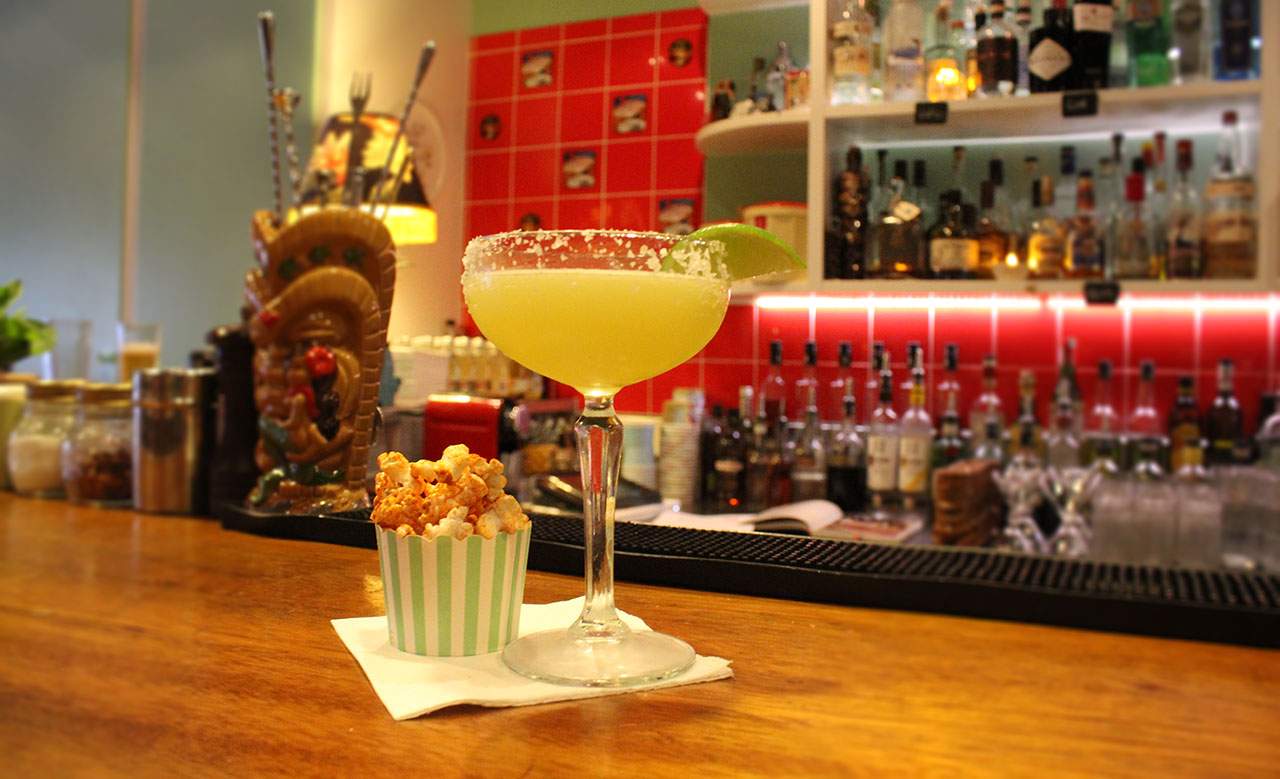 What: Retro Popcorn
When: Available all night
The 1950s style bar has a mantra: "cocktails first, questions later". And those first cocktails come served with free paprika sprinkled popcorn. Popped in a retro red machine and served in blue and white county fair cups, this bar snack is best eaten with a popcorn tequila cocktail ($18 – $22). Be sure to stay for dinner — the American-inspired menu won Best Bar Food from the Australian Bar Awards.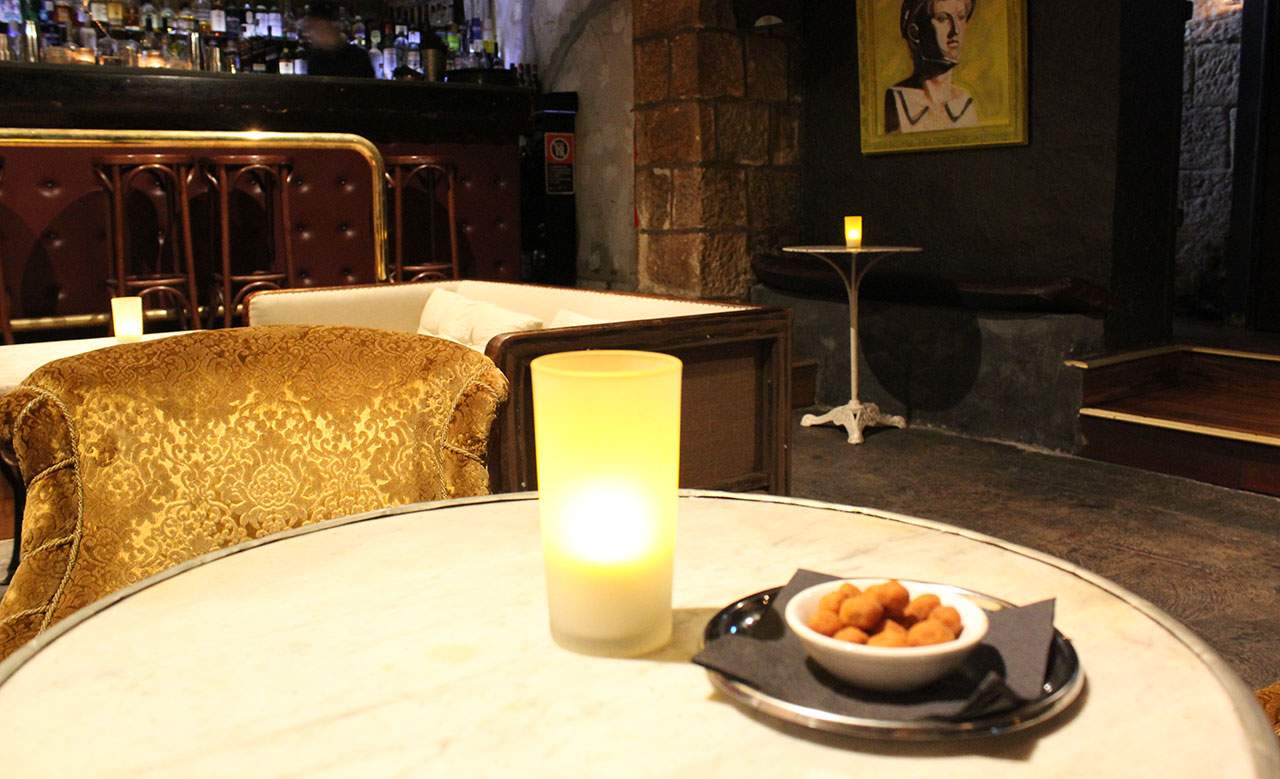 What: Chilli Coated Nuts
When: Available all night
The live music on every week, artsy lounge area and posh cocktail menu isn't the only reason to visit this popular night club. They offer complimentary chilli coated nuts — a delicious complement to any beverage. The snack is a milder cousin to wasabi peas and is an upscale take on the standard bar snack. This is the perfect bar to extend your night after dinner at Hinky Dinks next store.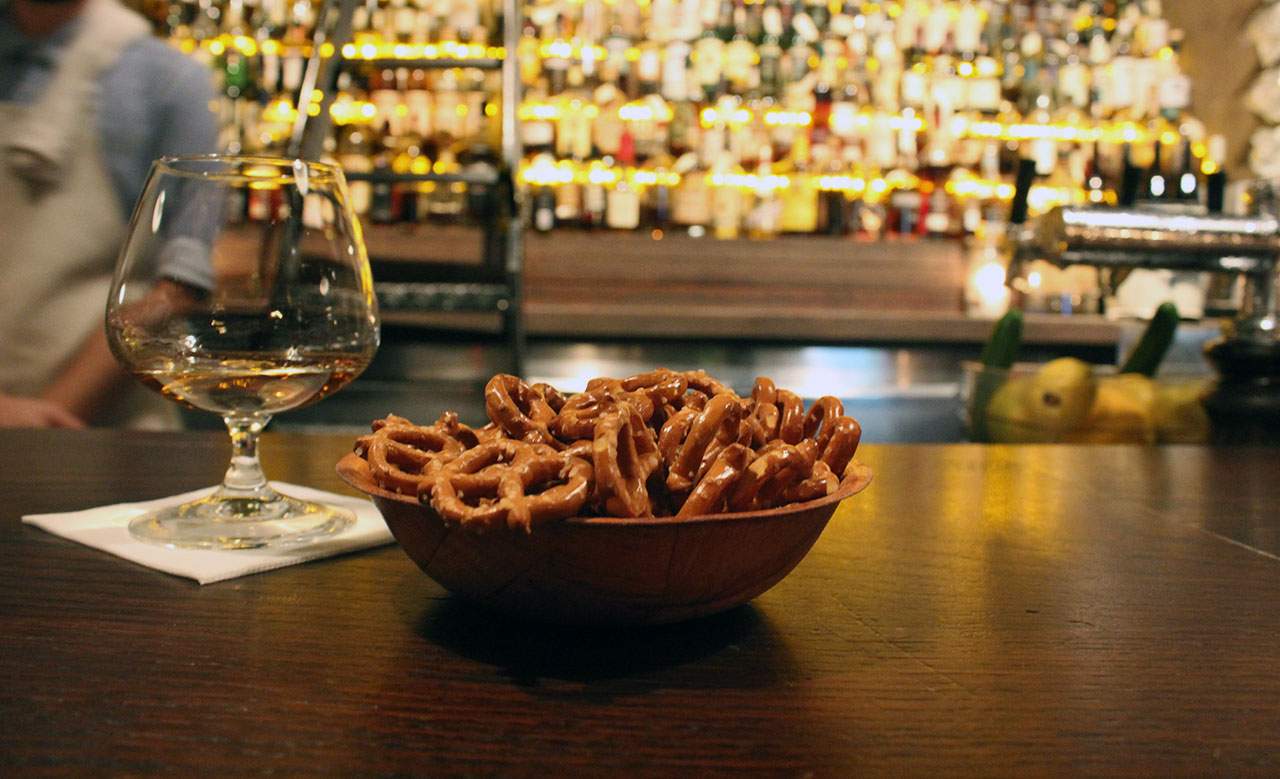 What: Endless bowls of Pretzels
When: Available all night
The ultimate spot for swanky whisky lovers, the free pretzels are a simple yet necessary accompaniment to your drink here. Gaze up at the library wall of backlit whisky bottles while the retro dressed bartenders serve up these salty snacks. There will be no shortage here — the bowls seem to appear on telepathic command.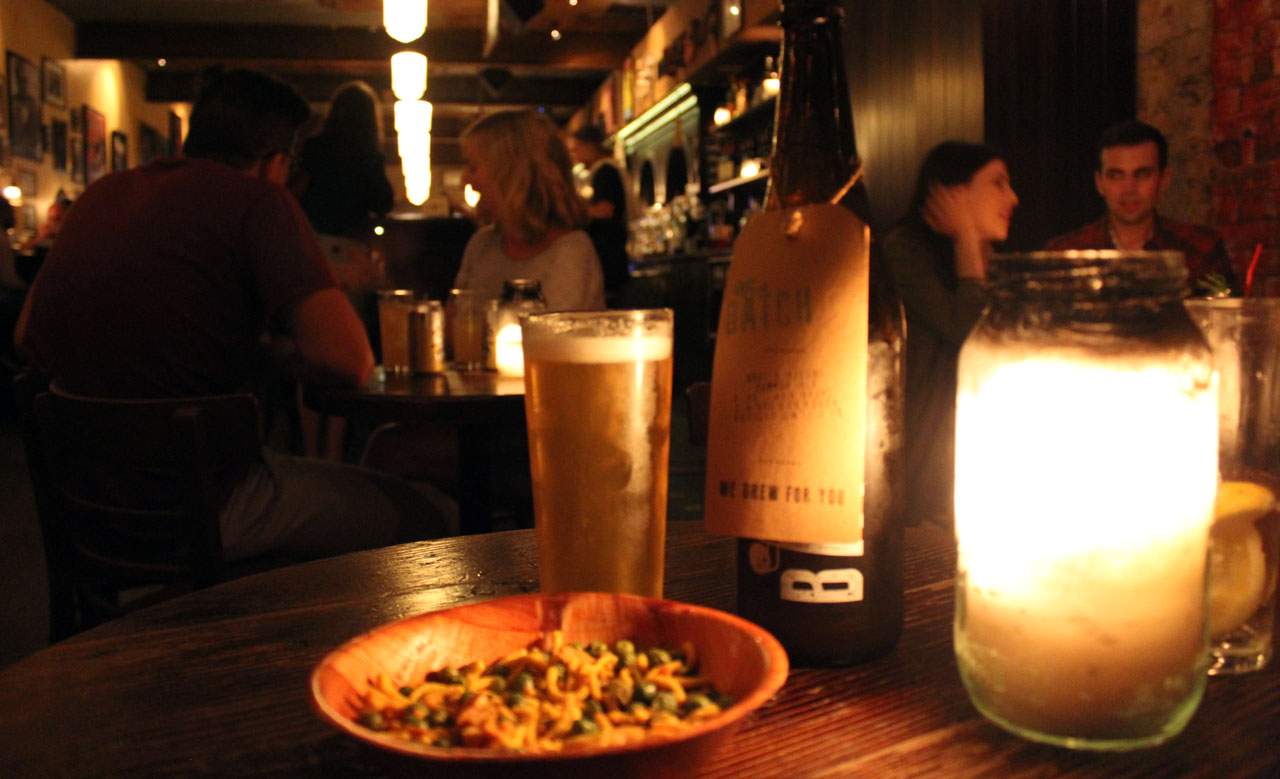 What: Spiced snack mix
When: Available all night
The 'Betta Meats' bar is always sure to have great beer, a good crowd, friendly bouncers and cool bartenders. They're also always sure to serve complimentary bar snacks, whether it be a bowl of mixed nuts or a spiced snack mix. They currently have Batch Brewing Co's What-A-Melon beer in 640ml bottles ($16), perfect to share with a date over some pre-dinner snacks.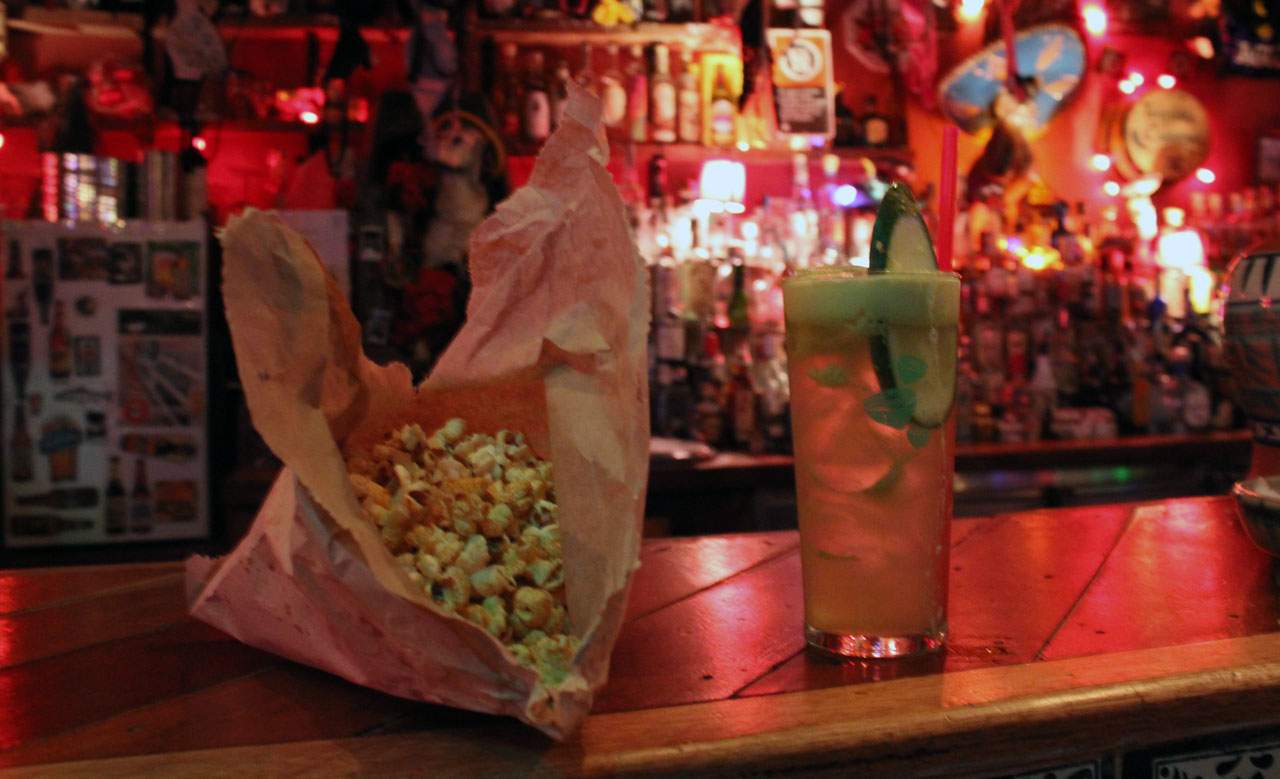 What: Bag o' Popcorn
When: Available all night
At the Surry Hills spot for all things Mexican kitsch, you can get an entire bag of popcorn all to yourself. It's flavoured with sweet and smoked paprika, a salty snack that goes well with their margaritas and Rio Bravo cerveza — the beer sits on ice below hanging bras and an alter to a haloed dog. The full menu of Mexican favourites and the rowdy crowd add to the fun atmosphere.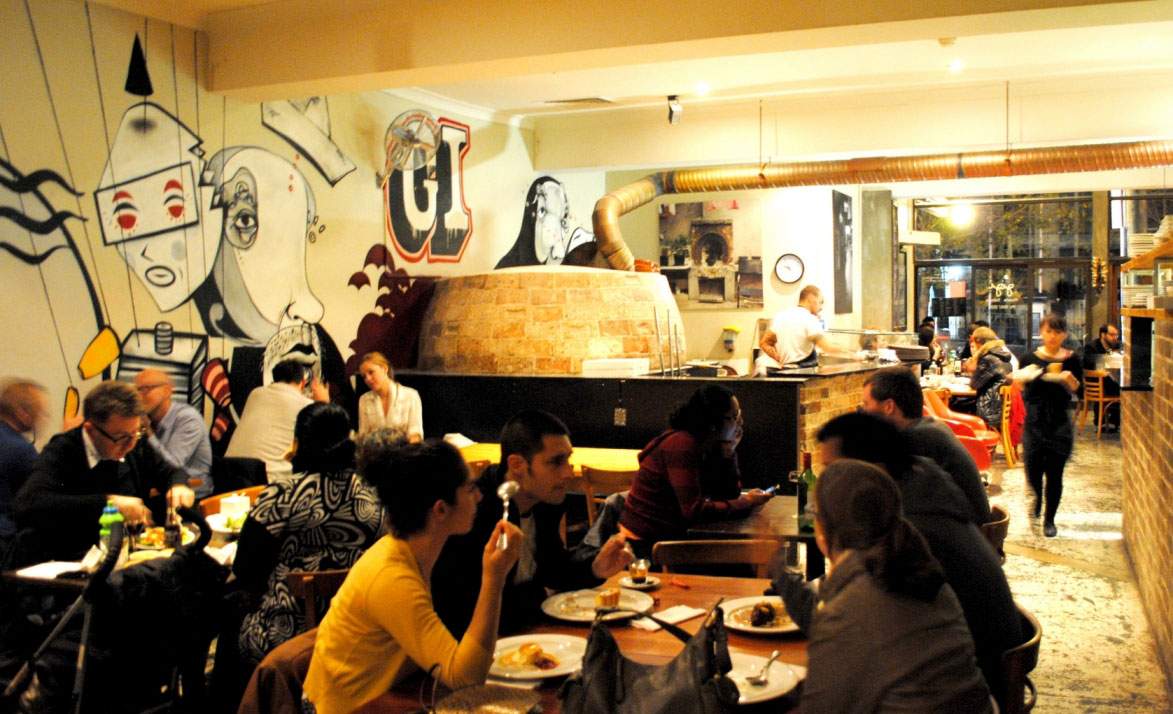 What: Peanuts with your Pizza
When: Available all night
Newtown's most popular pizza joint always comes with a queue. Luckily, it also comes with a bowl of peanuts to stave off your pizza cravings. After all, Italian restaurants should be filled with family, friends and happiness, not hangry hipsters starving for a slice. Brilliantly, Gigi's keeps the ambiance, and the waiting, worth it with their simple bar snack.

What: Corn Nuts
When: Available all night
Why pop it when you can have it fried. The little bowl of crunchy corn kernels taste great with beer, cocktails or Mary's burgers — that's right, Ramblin' Rascal now has the Newtown favourite in-house. The hidden bar and throwback decor takes you out of the CBD in more ways than one.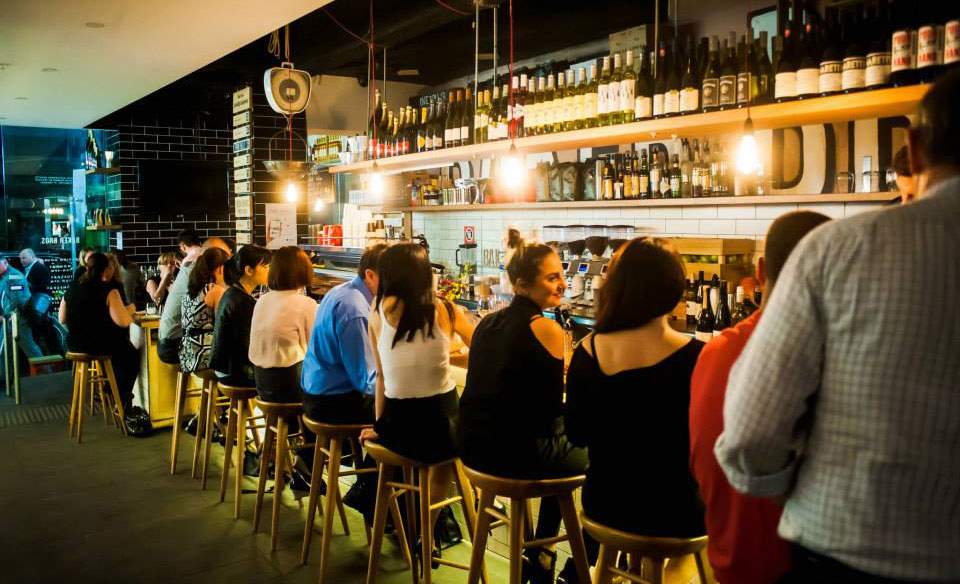 What: Classy olives
When: Available Fridays from 4pm until late
This espresso bar turned Friday happy hour venue emphasises good coffee, good food and good wine. Sticking true to its Italian roots and ever feeding its patrons, Baker Bros serves olives as its bar snack of choice. They also have a bar and chef's menu available, making Friday hands down the best day to visit this friendly spot.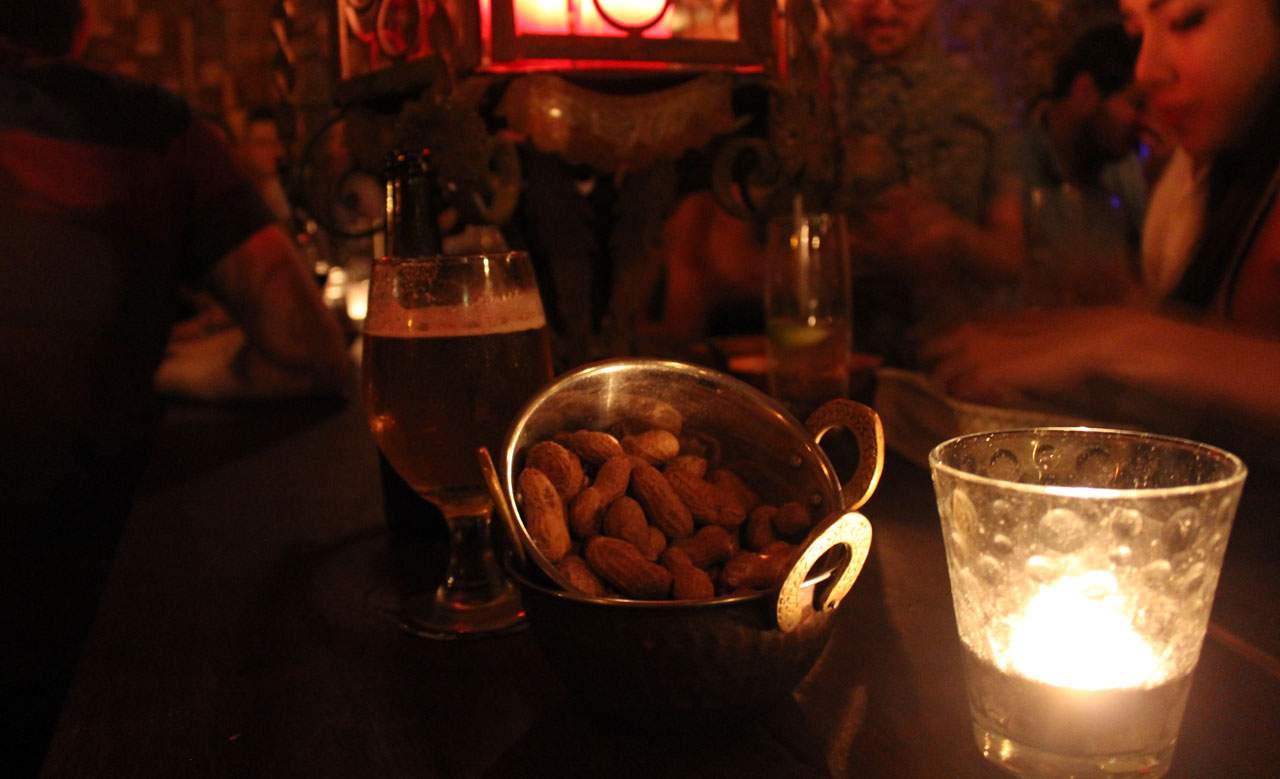 What: Indian-style peanuts
When: Available all night
Served in an Indian-style curry pot, the classic bar snack is made fancy at Button Bar. The dimly lit, wooden pub bar is cosy even in its packed, noisy atmosphere. The mulled wine ($9.50) and extensive spirits menu adds to this vibe. You can also get 'Pizza All Night' ($12-$16), a hard bargain to pass up.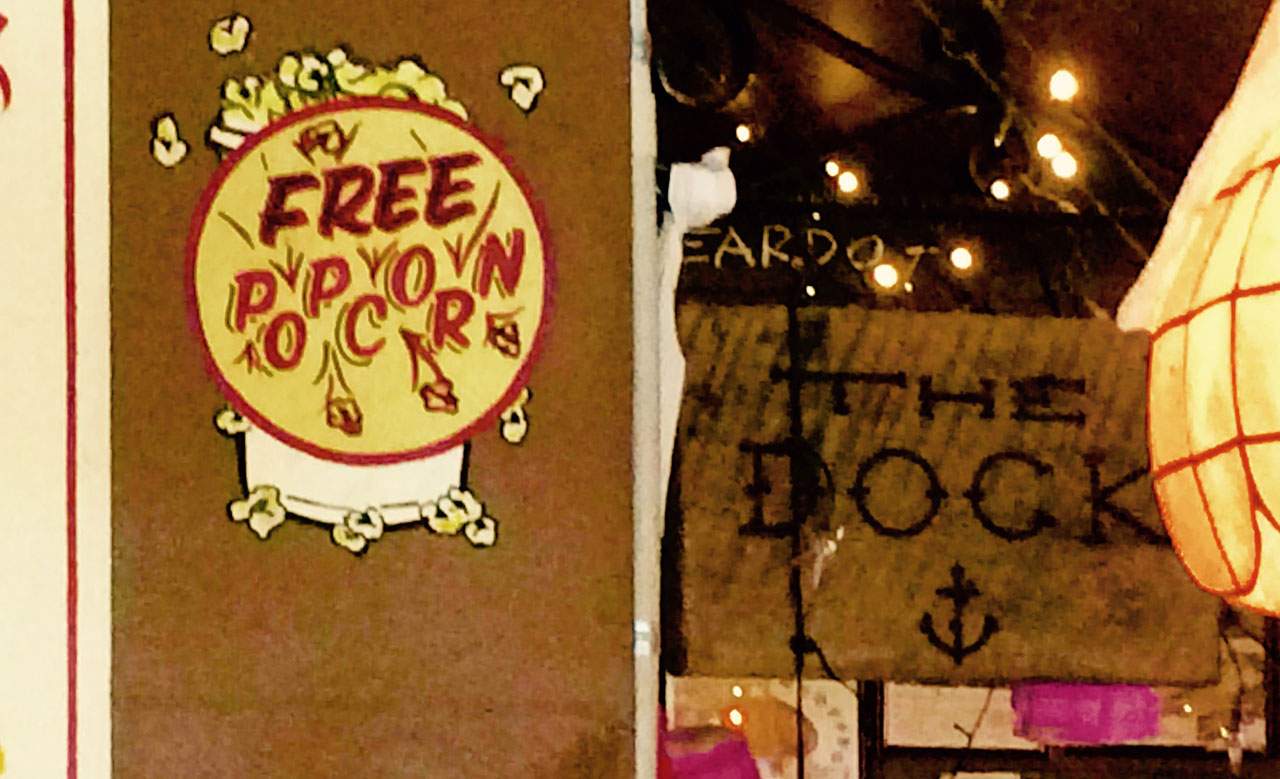 What: Popcorn and dancing
When: Available all night (mostly)
With hilarious bartenders, a fun crowd and nights full of '90s pop, this wacky Redfern joint is an ever-changing cast of characters. But the old-school dancing isn't the only freebee at this bar — you can also get free popcorn all night long. Drink, eat, dance and be merry.

Published on March 05, 2015 by Marissa Ciampi