Four Pillars Has Been Named the World's Best Gin Producer
The Yarra Valley-based distillery took out top honours at the 50th Annual International Wine and Spirits Competition in London.
Since launching in 2013, Four Pillars has given Australian gin lovers plenty to drink, including its famed Bloody Shiraz Gin, an annual Christmas-themed tipple, barrel-aged gins and even a boozy ode to Melbourne landmark The Espy. Next time you pour yourself a sip of one of the above juniper spirits, you'll actually be pouring yourself a drop from the world's best gin producer, with the Yarra Valley-based distillery earning that title at this year's International Wine and Spirits Competition.
In the event's 50th year, Four Pillars nabbed what's considered the industry's top gin gong, receiving the prize in London on Thursday, November 28 UK time. And if you're wondering about the size and scale of the IWSC, it's the globe's largest international competition for spirits, receiving more than 3000 entries worldwide.
Winning for its impressive range of gins — which also includes its Rare Dry Gin, Spiced Negroni Gin and Navy Strength Gin — Four Pillars also made history by becoming the first Australian distillery to win the award. It's the latest exciting chapter in the company's short but substantial run so far, with the gin outfit founded by Cameron Mackenzie, Stuart Gregor and Matt Jones six years ago, earning plenty of acclaim and awards since, and selling a 50-percent stake to beer giant Lion earlier in 2019.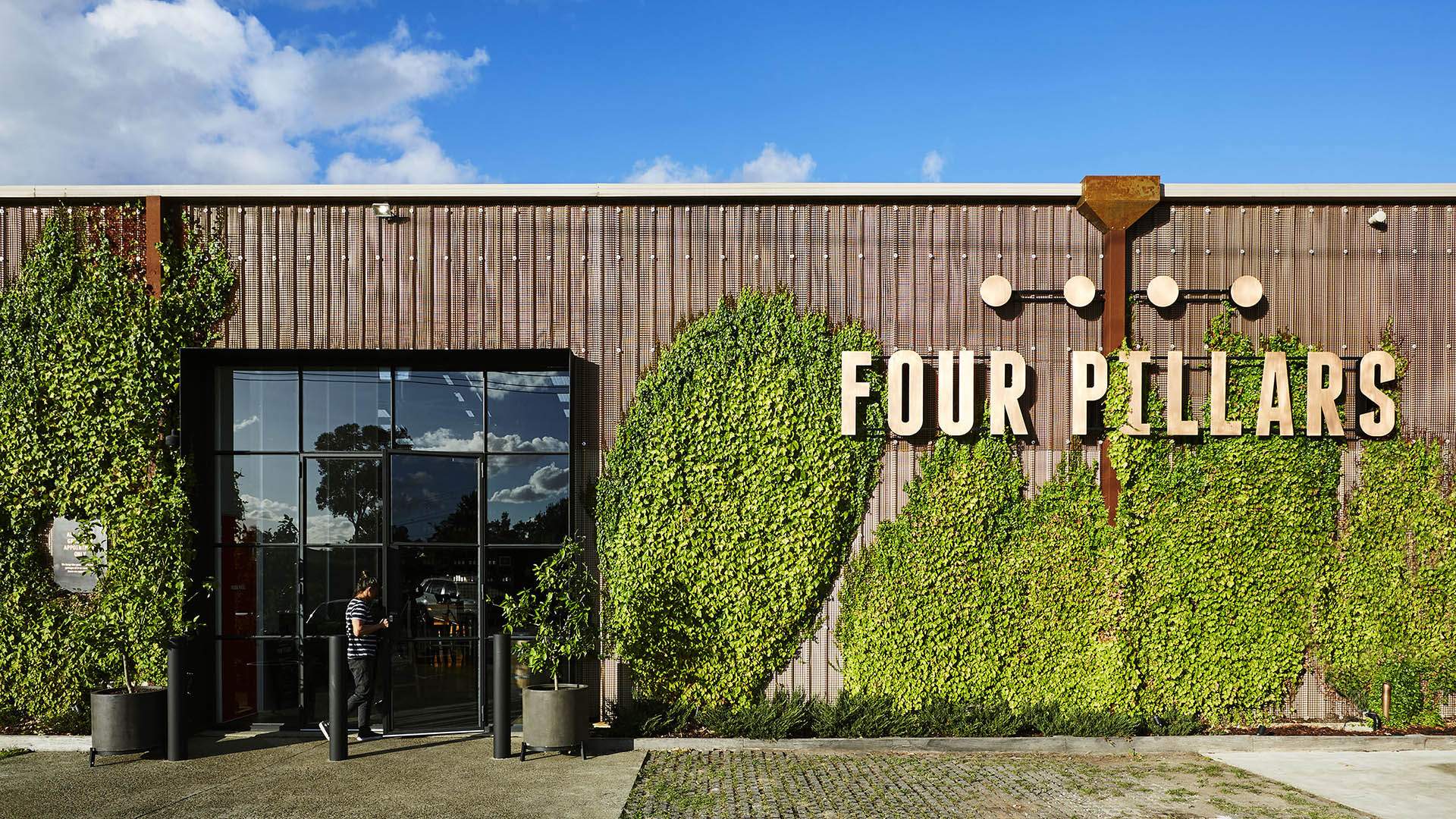 In anointing Four Pillars this year's IWSC International Gin Producer of the Year, the organisation also recognised the company's role in the gin industry, its commitment to collaboration and creativity — and its full lineup of tipples.
"When we started making test batches of gin back in 2012 we never in our maddest, wildest dreams thought this could happen so quickly," said Mackenzie. "This award is not for a single one of our gins but for the whole of our gin business and that's what makes it so incredibly special."
To peruse the full list of International Wine and Spirits Competition winners, visit the organisation's website.
Concrete Playground Trips
Book unique getaways and adventures dreamed up by our editors