FOOD & DRINK
Four Pillars Has Teamed Up with Qantas On a New Aussie Gin That Celebrates the Airline's Centenary
The carrier is slinging new gin cocktails in its airport lounges, too.
Everyone needs a hobby — and if adding to your gin shrine is how you pass the time, Four Pillars has launched yet another tipple to boost your collection. After recent collaborations with Melbourne venue Arbory Afloat and the national QT Hotels chain, the award-winning distillery has teamed up with Qantas on a celebratory drop called QF100.
The reason: last year, the Australian airline turned 100, so this new gin is designed to mark that hefty milestone. And, to reflect the carrier's ties to Longreach in Queensland — where it was born, and where the Qantas Founders Outback Museum is based — QF100 is made with botanicals sourced from the central western Queensland spot.
Accordingly, when you say cheers to Qantas' centenary with you next cocktail, you'll be tasting lemongrass, macadamia and lemon myrtle. The botanicals were foraged in the area under the guidance of local Indigenous elder Suzanne Thompson — and lemongrass features heavily because it was growing in the region in abundance at the time.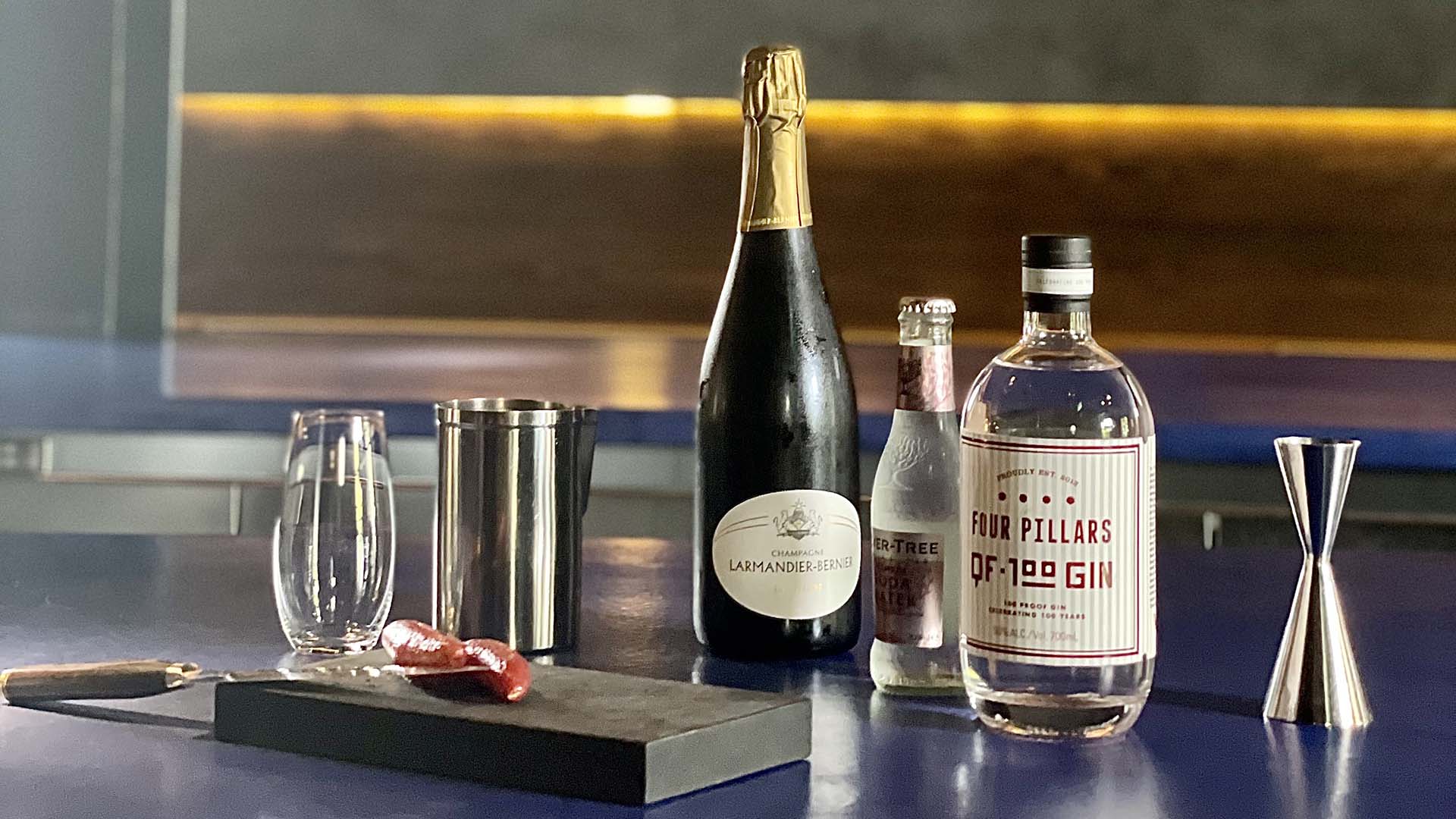 Like Four Pillars' other collabs, this one is a limited-edition affair — and, its 700-millilitre bottle bottles have already sold out via the distillery's online store. But, Qantas is still selling it online, and serving it in new signature centenary cocktails at its lounges. You can sip the 'Longreach Fizz' at its Qantas International first lounges in Sydney and Melbourne, the Brisbane International lounge and the brand's six domestic chairman's lounges.
Four Pillars and Qantas' QF100 gin has sold out via Four Pillars' online store, but it's still available to buy via Qantas for $90 for a 700-millilitre bottle.
Published on May 10, 2021 by Sarah Ward