FOOD & DRINK
Frankie's Has Revamped Its Pizza Menu with the Help of Restaurant Hubert Chef Dan Pepperell
The new menu was created after an extensive research trip to all the best pizza joints in New York City.
A CBD institution, Frankie's Pizza is known for its live music, pinball machines, freshly squeezed apple juice an,d of course, its pizza menu. The much-loved pizza menu is now getting a revamp, however, with the help of Swillhouse collaborator Dan Pepperell (Restaurant Hubert, Alberto Lounge) and a trip to New York City.
Pepperell and Swillhouse co-founder Anton Forte headed on a research trip to New York back in a pre-COVID February 2020 to experience the best pizza by the slice the city had to offer. The pair returned to Sydney with a swathe of new ideas for the Frankie's and have subsequently conjured up the venue's new menu.
Along with a new dough recipe that includes a three-day fermentation process, Frankie's has introduced 13 new pizza toppings for you to get your mouths around. Leading the charge are new takes on classics like a three-cheese margherita, the pepperoni featuring Frankie's hot honey and a rosemary number with scamorza and garlic.
On the more extravagant side of things, you'll be able to grab yourself a slice of zucchini pizza with lemon, chilli, garlic, stracciatella and mint; the Texas, which combines two different cheeses, roasted corn, red onion, jalapeños; or the Bismark with truffle salami and egg yolk. You can add on dipping sauces for $3 a pop, too, and a tin of Cuca anchovies for $6. Plus, despite the makeover, the venue's pizzas are available at an affordable $6 a slice.
The venue has also expanded its already extensive beer list in conjunction with the new menu, which now stars the likes of a wasabi porter, a blood orange gose from California's Anderson Valley and Moon Dog's Coconut Cake imperial dark ale. You can find the full menu here.
If you're looking for an excuse to stop and try the new range of pizza on offer, you can catch Frankie's House Band every Monday, karaoke and trivia every Tuesday, and bands every Wednesday, Thursday, Saturday and Sunday.You can check out what's on at Frankie's at its website.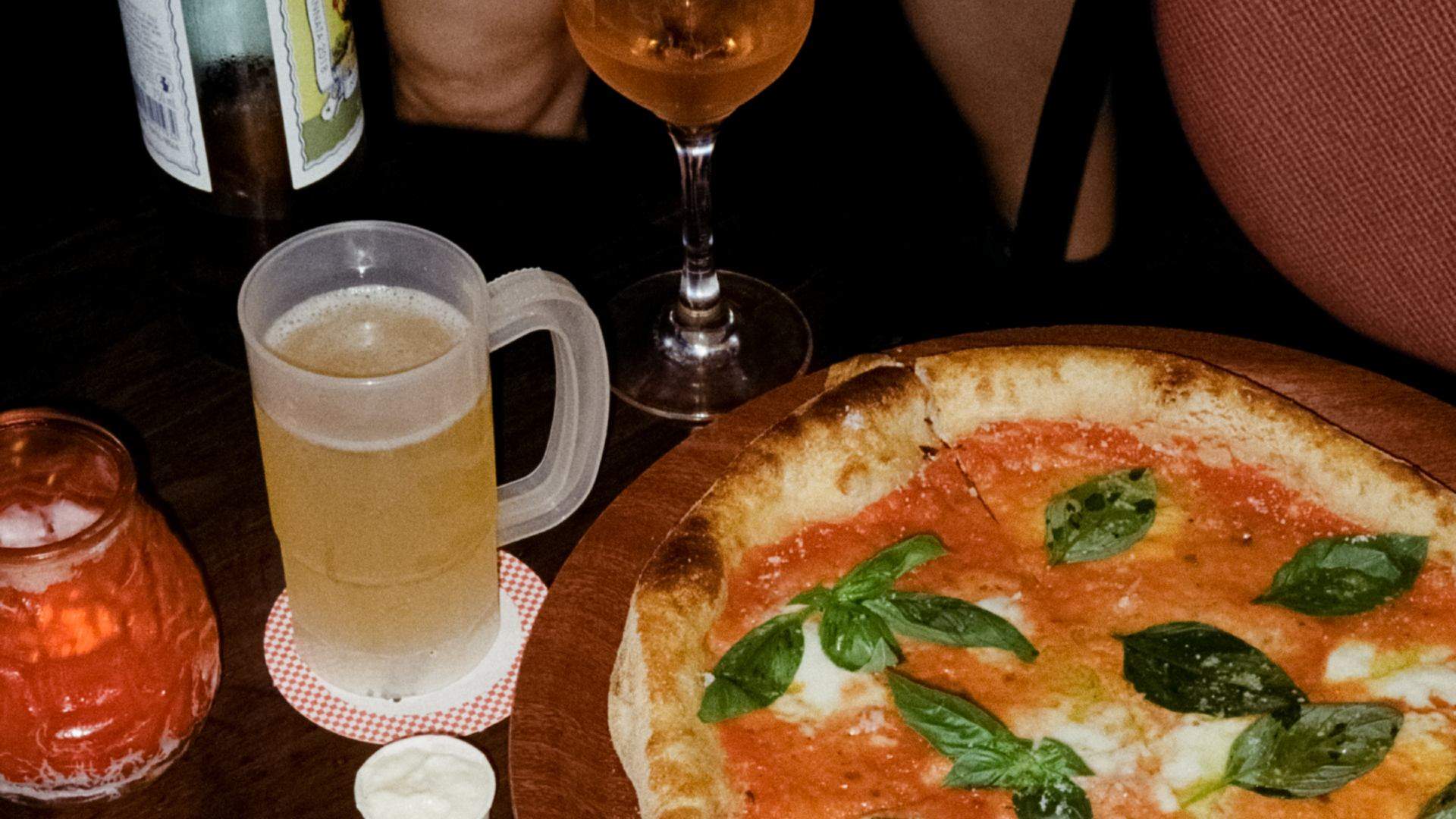 Frankie's Pizza is located at 50 Hunter Street, Sydney and is open 4pm–3am Saturday–Thursday and 12pm–3am Friday.
Top image: Katje Ford
Published on January 14, 2021 by Ben Hansen