Gelato Messina's Handpainted Gelato Bon Bons Are Back for Mother's Day
Try not to eat these gems before you give them to your mum.
Heads up, Mother's Day is just around the corner. (It's happening on Sunday, May 12, in case you temporarily forgot.) You can frantically message your siblings later, there's pressie planning afoot, and we've found quite the showstopper for your dear ol' mumsie this year thanks to Gelato Messina.
Never one to miss an opportunity to experiment with new ways to inhale gelato, Messina has been cooking up quite the delicate novelty dessert for Mum: a Italian-inspired chocolate box of gelato-filled nibbles. These brownie point-winners launched in 2015 — and selling out every year since — are sure to bring it home again this year.
Each box comes with nine handmade, handpainted chocolate and gelato bon bons — best enjoyed with opera blaring in the background, with a strong, black cup of coffee and a shoulder massage. Go on, your mum put up with you through puberty, you owe her one massage.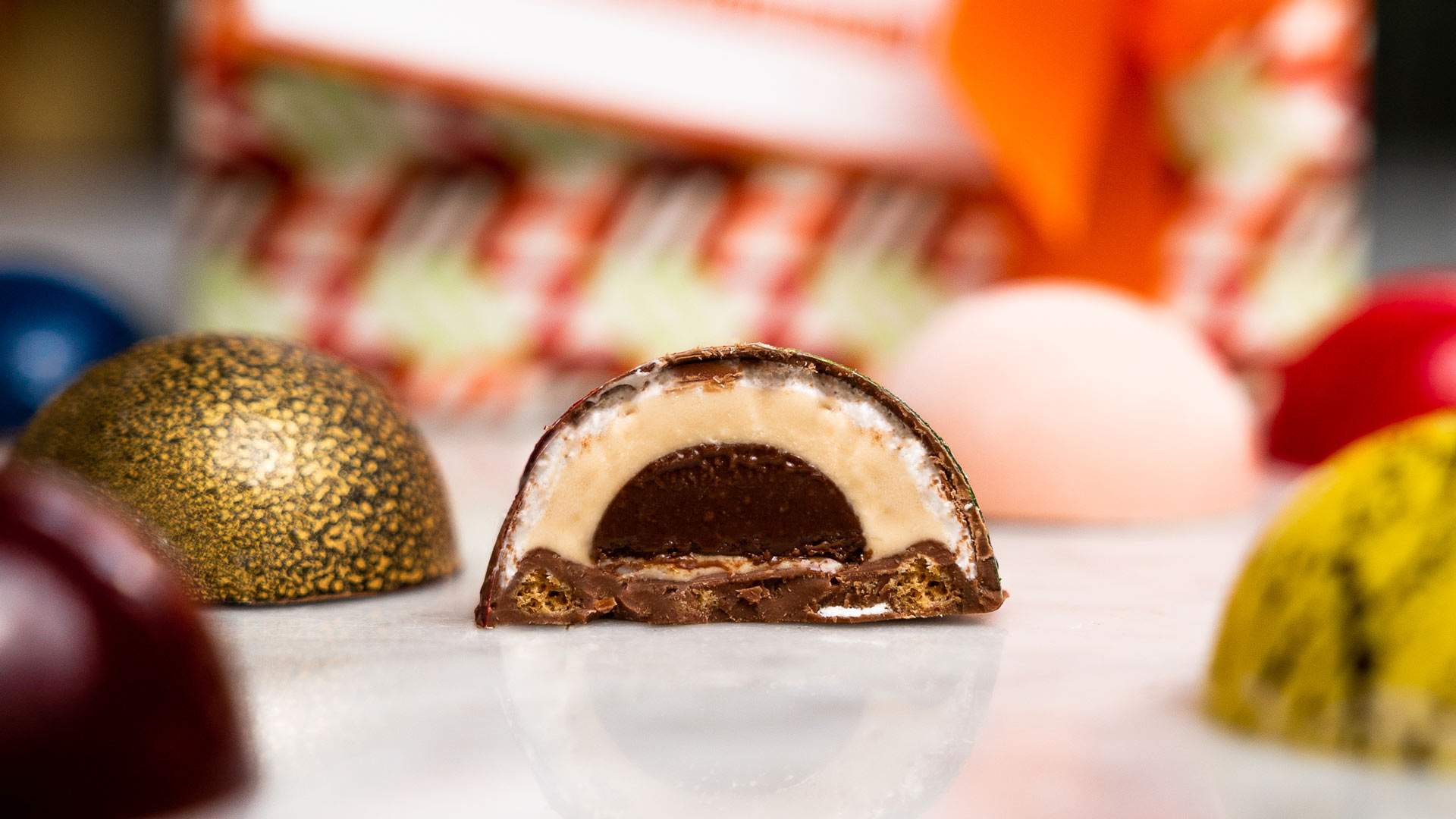 So which crazy tell-your-friends flavours have Messina come up with for their bitty bon bons? There are nine in total, each more decadent than the last. Ready? There's lamington, black forest, dark choc honey, banoffee pie, cremino — with Italian meringe, amaretti and that salted caramel gelato — tequila sunrise, strawberry and cream, and tea and bikkies.  Yep. If you can find us something that says 'perfect Mother's Day gift' better than fragrant earl grey tea gelato and shortbread crammed into a fragile little choc-house of caramel, we'll eat this empty bon bon box.
The Messina gelato bon bon boxes are going for $49 a box, and are available to order from Wednesday, April 17. They're available for collection from Bondi, Newtown, Tramsheds, Darlinghurst, Rosebery, Miranda, Parramatta and Penrith in NSW; Fitzroy in Victoria; and South Brisbane and Fortitude Valley in Queensland.
Gelato Messina's Mother's Day Bon Bons area available to pre-order from Wednesday, April 17 and to pick-up between Friday, May 10 and Sunday, May 12 (Mother's Day).