FOOD & DRINK
Ikaria Is the New Meze Bar Bringing a Taste of the Greek Islands to Bondi
Roll in for Mediterranean share snacks, holiday-worthy cocktails and sparkling ocean views.
It looks like it's going to be a while longer yet before you can jet off on that next sunny holiday to the Greek islands. So why not let them come to you? A breezy new Greek meze bar has opened its doors in the heart of Bondi Beach, named and inspired by the tiny Aegean island of Ikaria.
Here, husband-and-wife duo Joaquin Saez (Alberto's Lounge, Cho Cho San, co-owner of La Palma) and Emily Abay are bringing a taste of the Mediterranean coast to Sydney's own stretch of beachside paradise. You're invited to step through the door and embrace the Ikarian philosophy of life, centred around celebration, happiness and enjoyment.
Fashion photographer Abay has helmed the design, creating a tranquil vision of archways, whitewashed walls and neutral-toned tiles, framed by sweeping views across the water. It's a holiday vibe, to be sure.
Leading the kitchen is Head Chef Robert Young (Quay, Born by Tapavino, the UK's Restaurant Martin Wishart), who is turning out a share-focused menu peppered with plenty of Mediterranean flavours. You'll find the likes of an Ikarian-style taramasalata served with warm pita for dipping, saganaki finished with chestnut honey and crisp zucchini chips matched with herb aioli. Octopus is grilled, and teamed with lukanika (a type of sausage), radicchio and endives, while salsa verde finishes a dish of Greek-style lamb meatballs.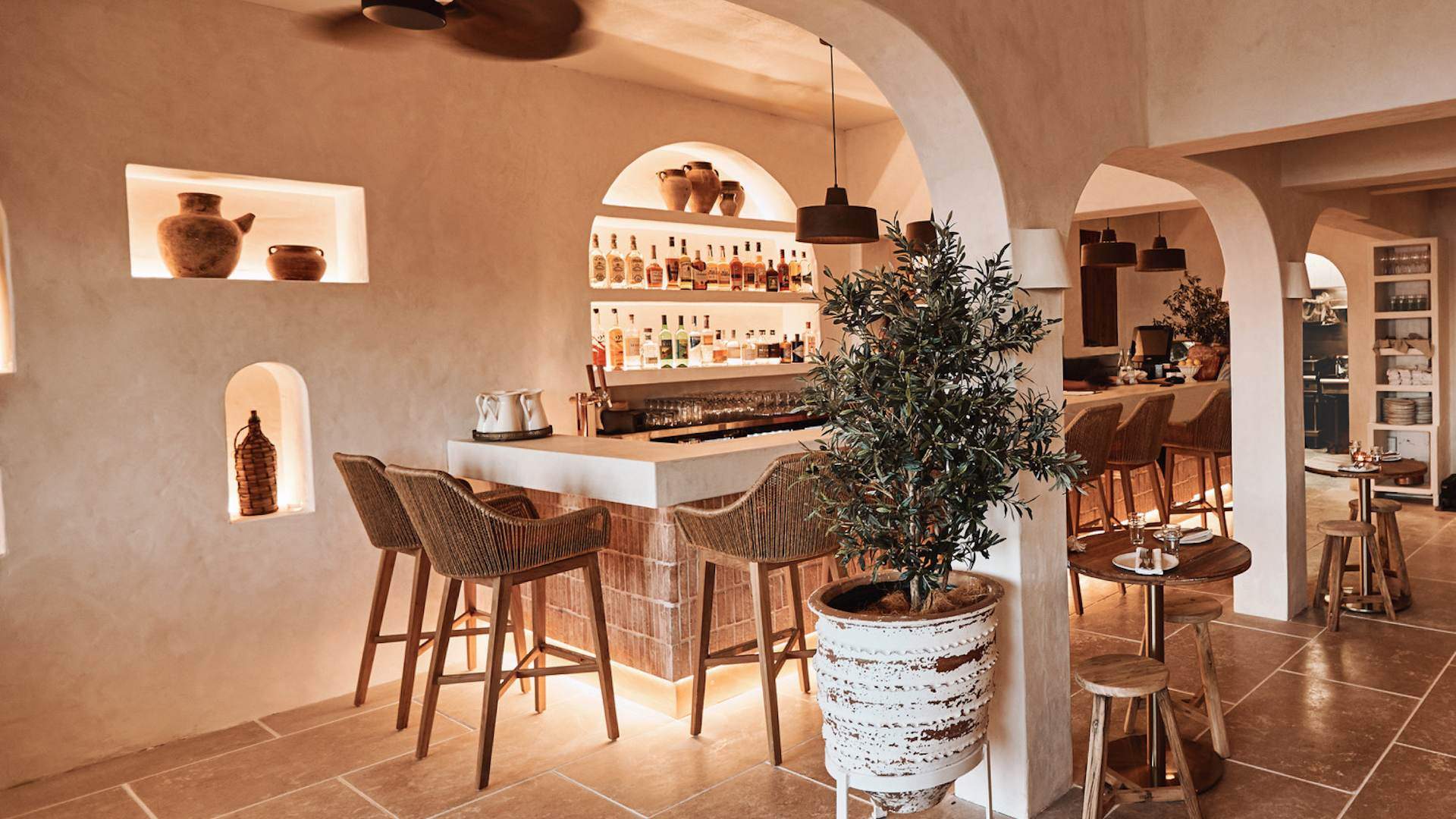 Ikaria's wine offering is diverse for its size, featuring mostly European labels, alongside a handful of local beers and Greece's Mythos lager. But if you're really embracing those vacation feels, expect to be tempted by the cocktail list, which stars sips both classic and original. There's a riff on the martini, crafted with olive gin and rosemary thyme vermouth, and the striking Blue Zone — a fusion of tequila, blue curaçao, cucumber agave and rosemary smoke.
What's more, from 3–5pm every Tuesday to Sunday, you can escape even further into the holiday fantasy during the bar's dedicated Aperitif Time, enjoying a series of happy hour drink specials.
Find Ikaria at 70 Campbell Parade, Bondi Beach. It's open from 3pm–late Tuesdays–Fridays, 12pm–late on Saturdays and 12pm–10pm on Sundays.
Published on April 15, 2021 by Libby Curran