La Palma Is Bondi's New Caribbean-Inspired Bar with Rum Cocktails and Cuban Sandwiches
Grab a seat in the leafy courtyard, order a daiquiri and devour a plate of jerk chicken.
For the last couple of years, Pablo Galindo Vargas and Liber Osorio have been spreading Mexican food across Sydney, through their Bondi restaurants Taqiza and Carbon, and last year's Potts Point newcomer Sonora. Now, the Mexico City-born pair has teamed up with Joaquin Saez (Cho Cho San, The Apollo) and shifted its gaze slightly east for its latest venture: a Caribbean-inspired rum bar.
Located on Bondi's Hall Street, La Palma is designed to look like a Havana bar from the 1920s and 30s, when the tourism and hospitality industries were booming (partly thanks to prohibition in America). To that end, the bar is filled with rattan seating, wicker pendant lights and a timber-clad bar with lots of green marble. An outdoor area — decked out with palms, banana leaves and other plant life — looks set to be a go-to for post-work cocktails during the warmer months.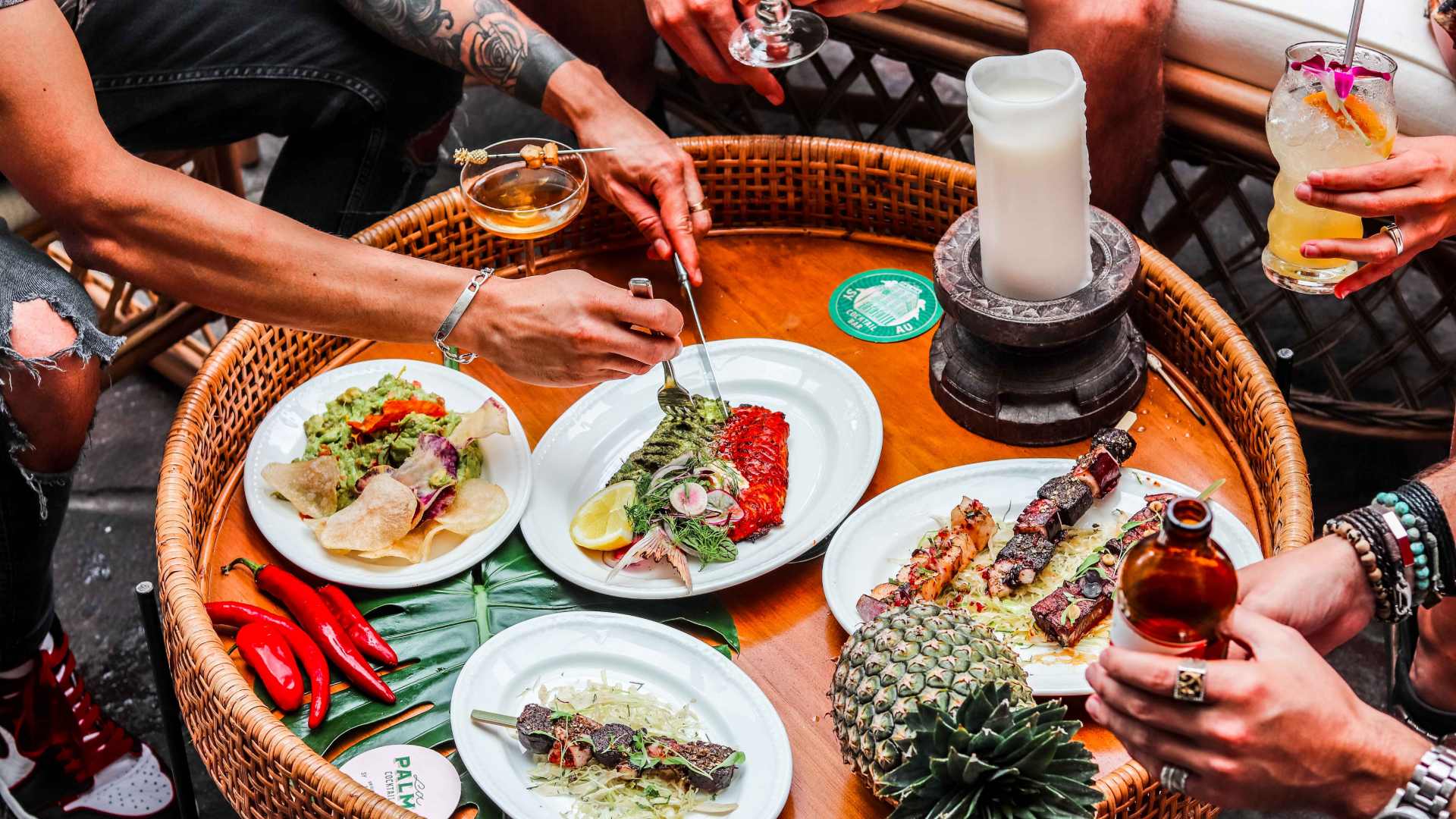 In the kitchen, husband-and-wife duo Maryann Yong and Mario Malvaez are dishing up a menu heavy on traditional Caribbean and Central and South American flavours. Peruvian anticuchos (grilled meat skewers) are a highlight and come in three varieties: short rib lathered in adobo sauce, octopus and blood sausage with chimichurri, and salmon belly with yuzu koshu. More substantial bites include the Cuban sandwich with roasted pork belly, whole-grilled market fish, grilled jerk spatchcock and wild mushroom quesadillas.
To finish, there are just two desserts: Mexican buñuelos — a deep-fried cinnamon fritters with pineapple, mango and coconut — and Cuban sweetcorn cakes served with spiced rum cream.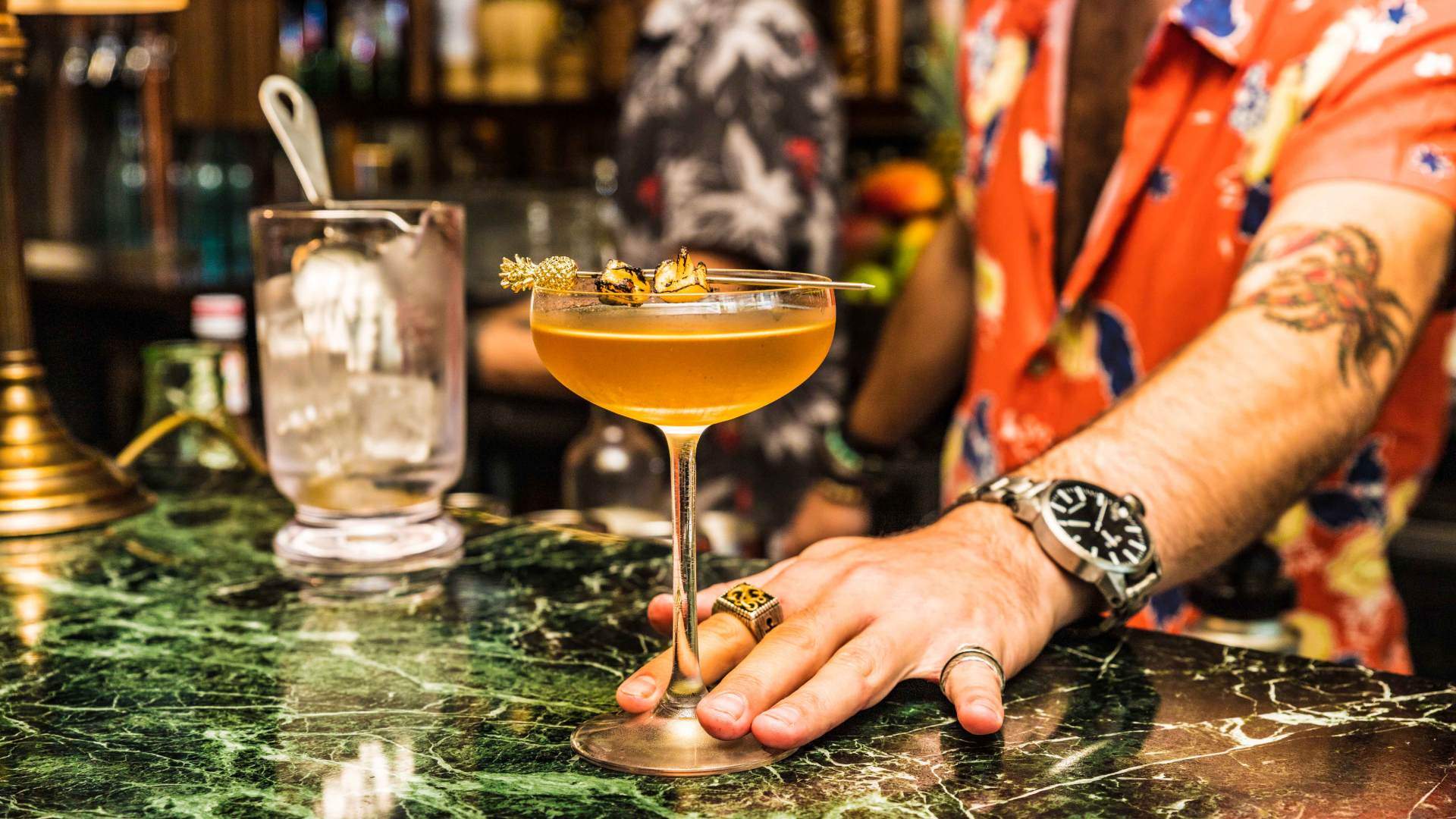 The man behind the bar at Sonora, Rafael Redant, has crafted the cocktail list here as well. Embracing rum in all its iterations, Redant has put a spin on mojitos, daiquiris, mai tais and piña coladas for the La Palma menu, as well as delivering a range of creative new concoctions. We're keen to try the Miami Splice (a cross between a piña colada and a japanese slipper), the Dive Master (starring white and dark rum, spiced cacao butter syrup, yuzu and orange) and the Rice Bubbles — vodka-infused Rice Bubbles milk, pandan, macadamia liqueur and a splash of citrus.
La Palma is now open at 75–79 Hall Street, Bondi. It's open 5pm–midnight Monday–Friday, 12pm–midnight Saturday, and 12–10pm on Sunday.