FOOD & DRINK
Sonora Mexican
Wagyu burritos, handmade tortillas and lots of mezcal in Potts Point.
Sonora Mexican
Wagyu burritos, handmade tortillas and lots of mezcal in Potts Point.
UPDATE: MAY 13, 2020 — Sonora is reopening for dine-in service from Friday, May 15. It's taking bookings of up to ten people per 1.5-hour sitting, available from 5pm, 6.45pm and 8.50pm. On Saturdays and Sundays, it's also offering  bottomless tacos and margaritas for $79 per person, with sittings at 12pm, 1.45pm and 3.30pm. To book, email info@sonora-mexican.com.au or direct message via Instagram. Sonora is currently offering Mexican food and cocktails for pick up or delivery, too. Tacos are $5 and margaritas and piña coladas are available in 500-millilitre ($37) and one-litre ($73) sizes. You can order online here.

The owners of Bondi's Mexican mainstays Taqiza and Carbon have opened a new restaurant. While they've stayed within Mexican cuisine, this time round, Pablo Galindo Vargas and Liber Osorio have expanded outside of Bondi, setting up shop on Bayswater Road in Potts Point.
DIY tacos, made-to-order tortillas and a serious mezcal program are all on the menu at Sonora, which takes its name both from the Mexican state and the Latin word for 'sound'. Mexican-born chef Juan Carlos (Three Blue Ducks) has created a menu inspired by his time working in Baja California, but it's far from traditional Mexican fare — you'll spot plenty of international flavours and ingredients, such as burrata, wagyu pastrami (in a burrito) and wattleseed.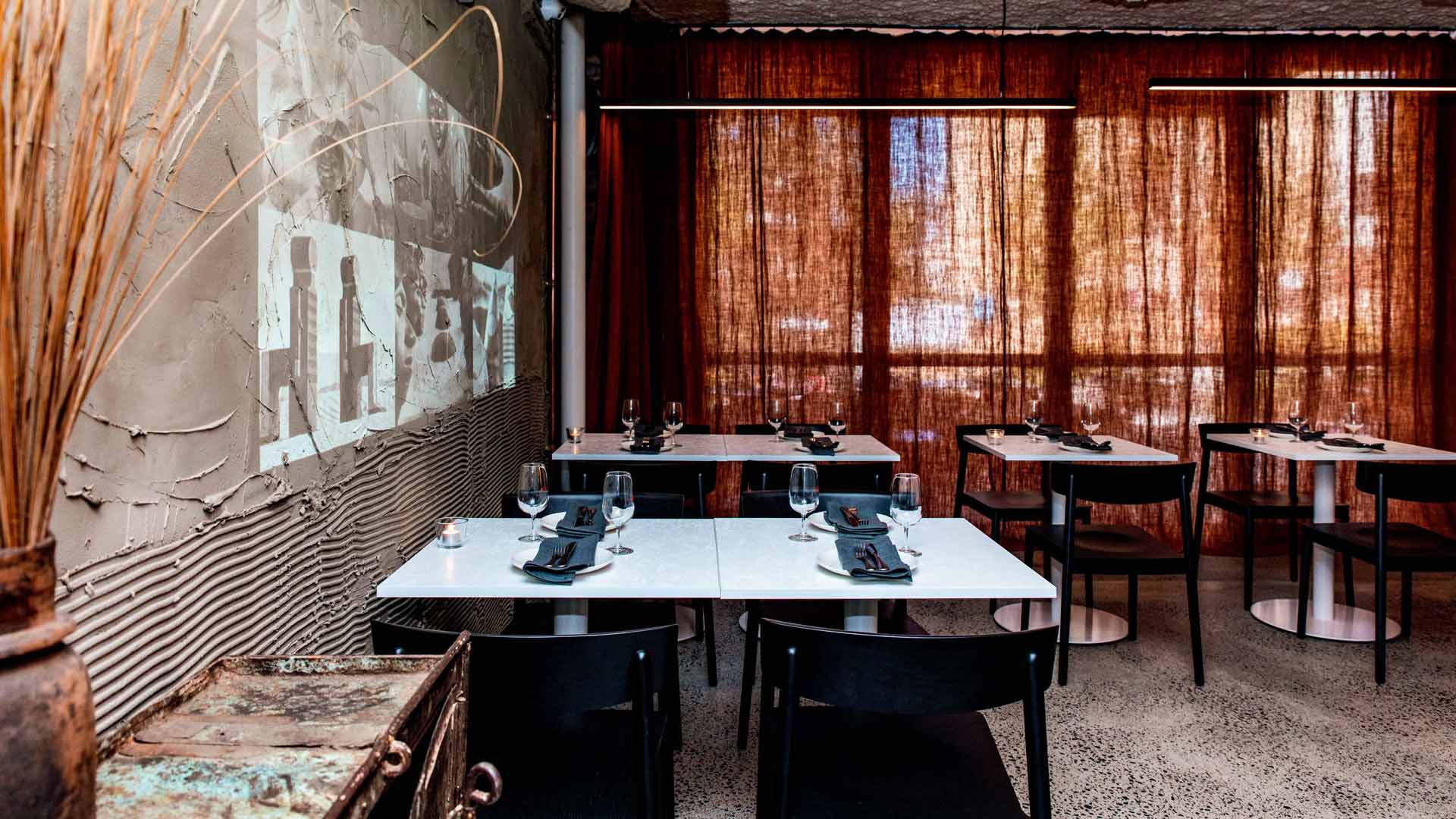 Tacos are the central focus here, with creative fillings including grilled octopus and smoked capsicum sauce ($31), lamb with cumin cream ($29) and quail with pumpkin purée ($36). As in Mexico, every table gets complimentary salsas for topping those tacos with, too, which come in three varieties: chipotle hibiscus, basil salsa verde and hazelnut macha.
Apart from the tacos, you'll find ocean trout tartare with avocado mousse and lime sour cream ($26) or kingfish ceviche with black tigers milk and pickled echallots ($26) for starters, and sides include the likes of smoky ejotes (green beans, $12) and pumpkin and parmigiano ($12). For dessert, try the buñelo, a South American-style doughnut served with mezcal-soaked blueberries and hibiscus.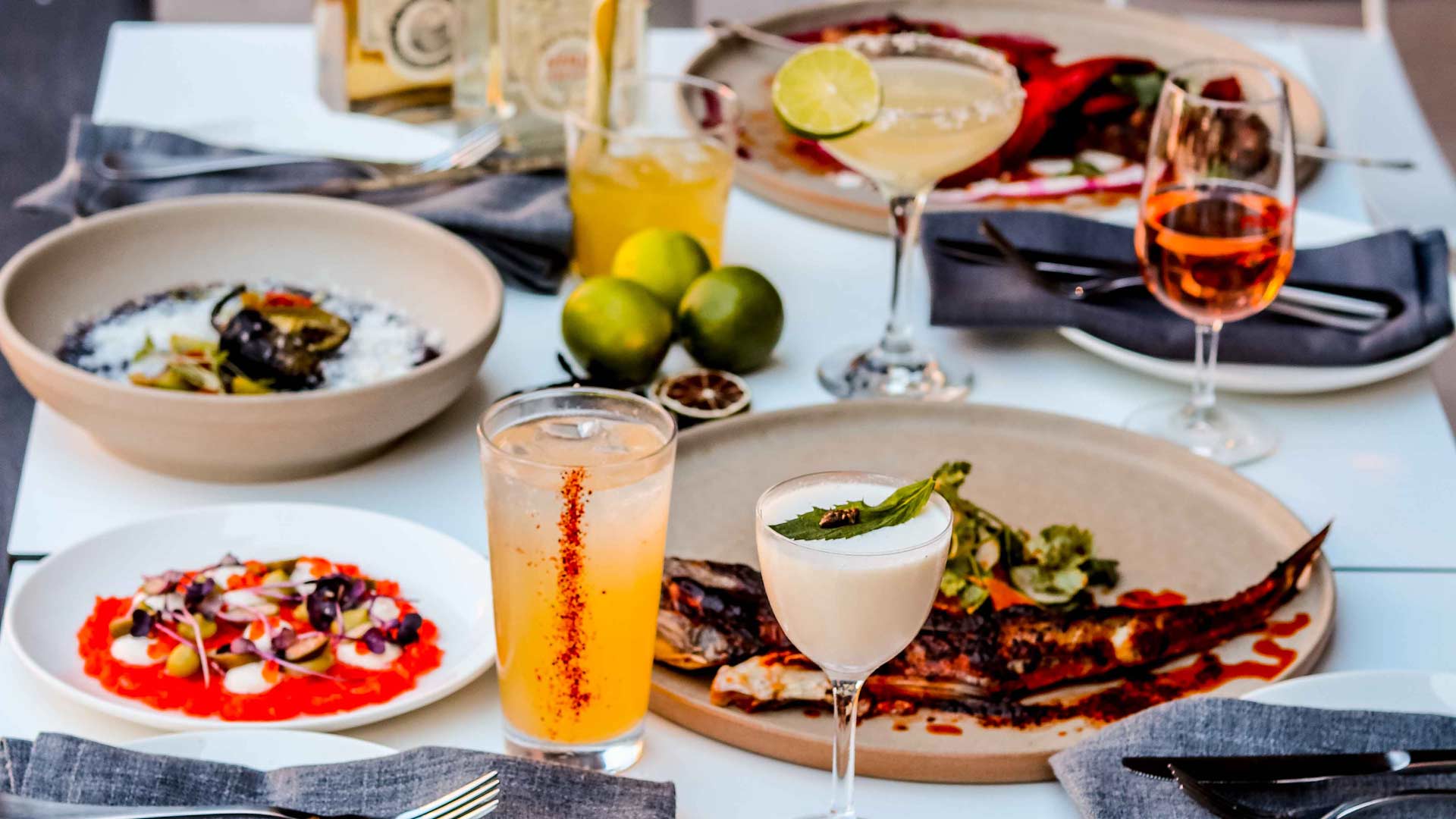 Alternatively, you can grab a seat at the bar, and order a tequila margarita or mezcal cocktail — made with spirits booze sourced from little-known Mexican distilleries. A mostly Aussie wine list and a lineup of Mexican brews are also available.
The fit-out comes courtesy of the lauded Guru Designs (Reign, Esquire, Went To See Gypsy, nel.) and Carolina Jensen (Merivale, Three Blue Ducks). Expect a dimly lit interior with natural finishes that pay homage to the Sonora desert region.
Searching data...
Sorry, no results in this area