Messina's First Luxe Treat of 2022 Is a Box of Fairy Bread, Iced Vovo and Lamington Chocolate Bars
New year, new chance to tuck into Messina's tastiest gelato flavours turned into chocolate bars.
Whether they riff on fairy bread or turn lamingtons into something cold and creamy, plenty of Gelato Messina's popular desserts transform other foods into a frosty sweet treat. Who doesn't love a culinary mashup? Not this chain and its devotees, clearly. And, since 2021, the brand has been taking that process a step further by whipping up a chocolates based on its already-inventive gelato flavours.
With 2022 now here, Messina is kicking off the new year the way it always goes on — with a fresh batch of one-off specials, starting with a return to its gelato-inspired choccies. This time, there's four varieties available, all in one box. So yes, you'll get to try them all without having to choose which one you'd prefer.
Love Messina's take on Iced Vovos, Coco Pops, lamingtons and fairy bread? They're all accounted for here. And they all look the part, because of course they do. They all look delicious, too.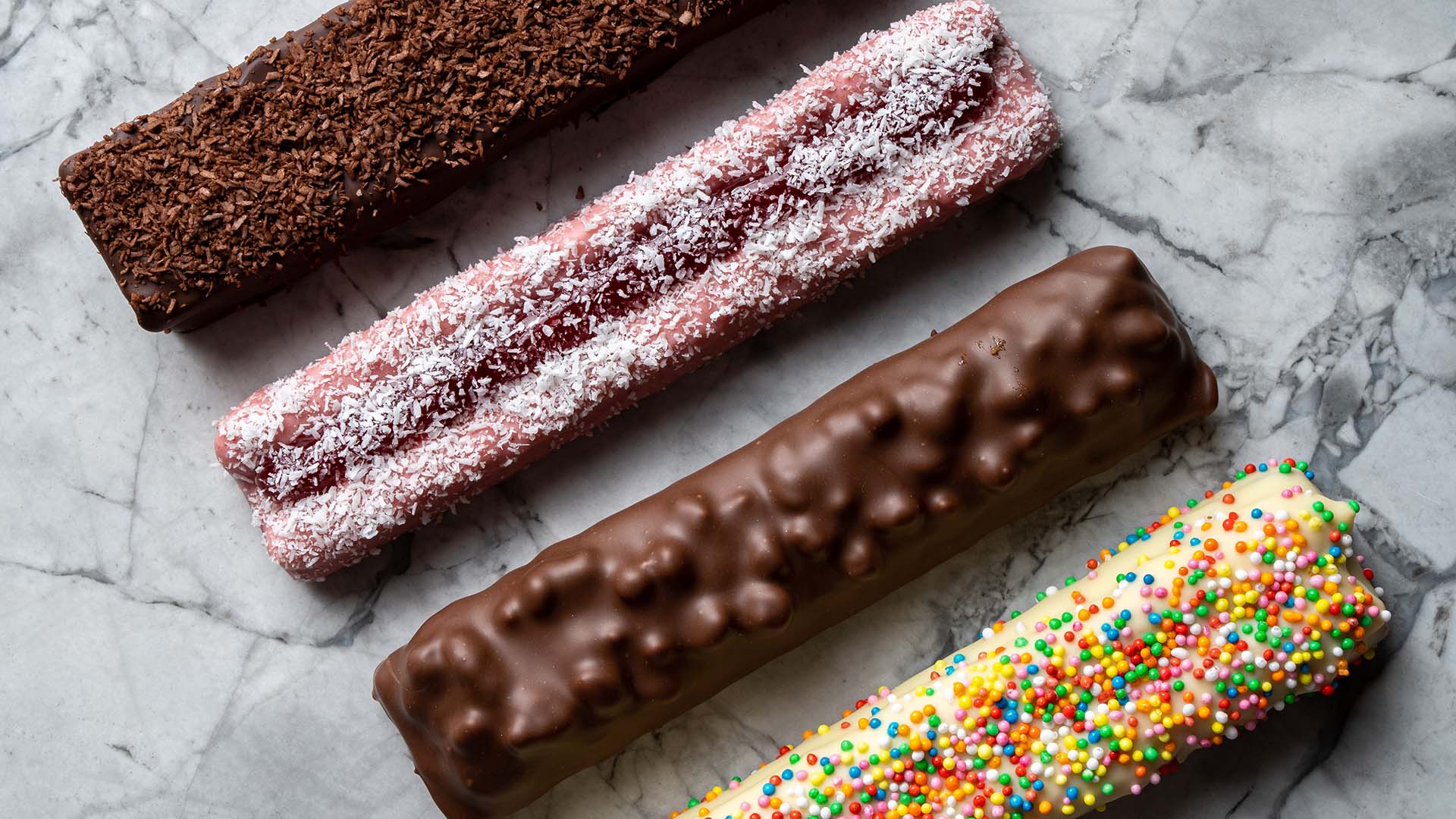 The Vovovroom bar comes filled with layers of raspberry cream, raspberry jam, desiccated coconut and sablé biscuit, then coated in raspberry chocolate. With the Just Like a Chocolate Milkshake bar, you're getting chocolate malt cream, milk chocolate-panned rice bubbles and chocolate sablé biscuit, all coated in milk chocolate.
Obviously, the fairy bread bar is coated with 100s and 1000s — and includes layers of toasted breadcrumb cream and sablé biscuit coated in white chocolate as well. Or, for the lamington, you'll get chocolate cream, raspberry jam, chocolate-dusted desiccated coconut and chocolate sablé biscuit, as wrapped in dark chocolate.
Boxes cost $40 each and you'll need to place your order on Monday, January 17, with times varying depending on your state. You can then pick up the choccies between Saturday, January 22–Sunday, January 23.
Gelato Messina's chocolate box will be available to order from on Monday, January 17, from 9am local time in Queensland and the ACT, 9.30am in Victoria and between 10am–11am in New South Wales.
Concrete Playground Trips
Book unique getaways and adventures dreamed up by our editors