FOOD & DRINK
Much-Loved Sydney Charcoal Chicken Chain El Jannah Is Opening Its First Drive-Thru Store
You can pick up its finger-lickin'-good garlic sauce and charcoal chook without leaving your car.
Much-Loved Sydney Charcoal Chicken Chain El Jannah Is Opening Its First Drive-Thru Store
You can pick up its finger-lickin'-good garlic sauce and charcoal chook without leaving your car.
In the entertainment world, 2020 is the year of the drive-in, with everything from gigs and parties to movies serving up some in-car action. In the culinary space, this is the year of the drive-thru, of course — and while picking up something to eat without venturing out of your car isn't new by any means, being able to collect El Jannah's beloved charcoal chook while remaining behind the wheel definitely is.
Come Saturday, August 8, fans of tasty Lebanese-style chicken will be able to motor on over to El Jannah's new Smithfield digs, which marks the chain's first drive-thru store. Located on Smithfield Road, it'll give poultry fans exactly what they want: not only another place to nab their favourite dish, including in halves and quarters, on rolls and burgers, as part of a platter, and on skewers and in salads, but a spot to do so in a hurry.
The Smithfield shop will also be open to walk-in customers, should you find yourself in the area sans wheels. It'll serve up not only charcoal chicken paired with chips and garlic sauce — aka the combo that has earned El Jannah quite the cult following over the years — but also the chain's recently launched fried chicken range as well. So, if for some reason you need some variety in your chook feasts, you'll have options.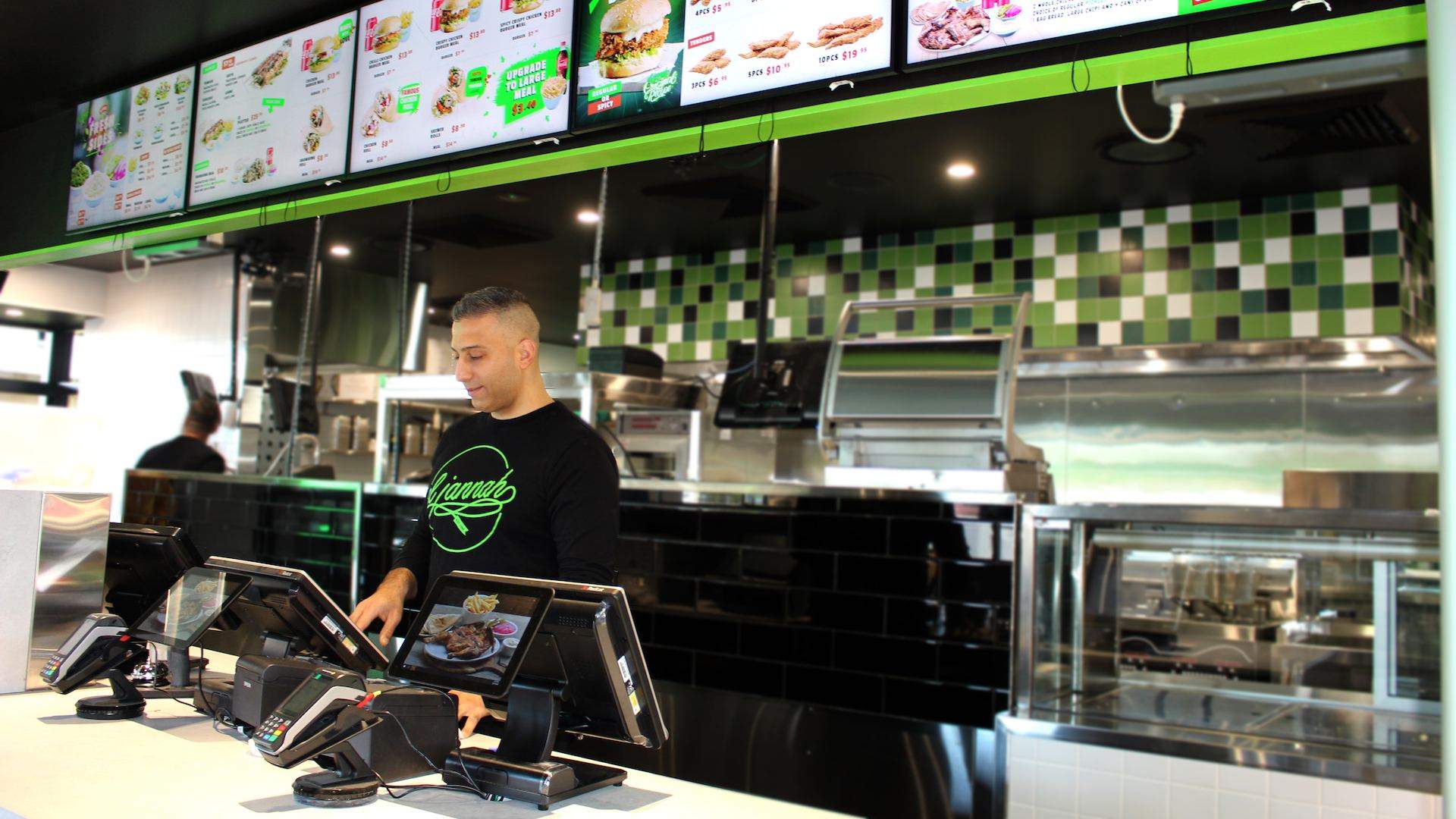 If you're already a fan, you might've spotted that the new El Jannah site is located in Sydney's west, where the brand first made its home. It joins stores in Blacktown, Campbelltown, Punchbowl, Granville, Kogarah and Penrith, as well as the Newtown venue — which heralded the chain's much-welcomed entry into Sydney's inner-west in 2019.
And, although El Jannah moving into the drive-thru business is new, exciting and reason enough to head for a drive when your stomach next demands, you can be forgiven for thinking this sounds more than a little familiar. While we already noted that 2020 is the year of the drive-thru, it's specifically the year of the Sydney-based charcoal chicken drive-thru — with that other local fave, Frango, launching its own car-friendly joint in July.
Find El Jannah's Smithfield drive-thru at 3/16 Smithfield Road, Smithfield from 10am on Saturday, August 8.
Published on August 04, 2020 by Sarah Ward