FOOD & DRINK
Lower North Shore Institution The Oaks Hotel Is Undergoing an Ambitious Makeover
It'll launch three new offerings this spring, including a retro sports bar, a Parisian-style patio and a bottle shop with hot roast rolls till 1am.
It's one of the grand dames of Sydney's pub scene, but this spring lower north shore institution The Oaks will leap right into the future, when it unveils its most significant makeover yet. With an impressive 133 years under its belt, the historic pub is now in the midst of a hefty upgrade, as the site is reimagined with three distinct new offerings under the one roof.
The first new venue, slated for September, is Taffy's: a sports bar that's heavy on the pop culture references. You'll catch a life-size cut-out of cricketing great Richie Benaud, a novelty Hulk Hogan beer tap and a giant eight-person foosball table, along with retro games and a stack of sport screens. A food menu will feature imaginative reworkings of pub snack classics, with the likes of reuben-inspired spring rolls (filled with pastrami and cheese) and duck nachos with fried wonton skins instead of corn chips. Meanwhile, the cocktail list will showcase gutsy drops such as a smoked barrel-aged negroni and the 20-tap beer list will change monthly.
Taking an entirely different direction is the elegant conservatory-inspired space Alala's, which is scheduled for an October debut. This lush spot will boast lofty bay windows and a Parisian-style patio looking out on the pub's legendary namesake oak tree. This one will be your go-to for lunch — think, open sandwiches and house-made tartines — and seasonal, produce-driven cocktails. Summer is coming, after all.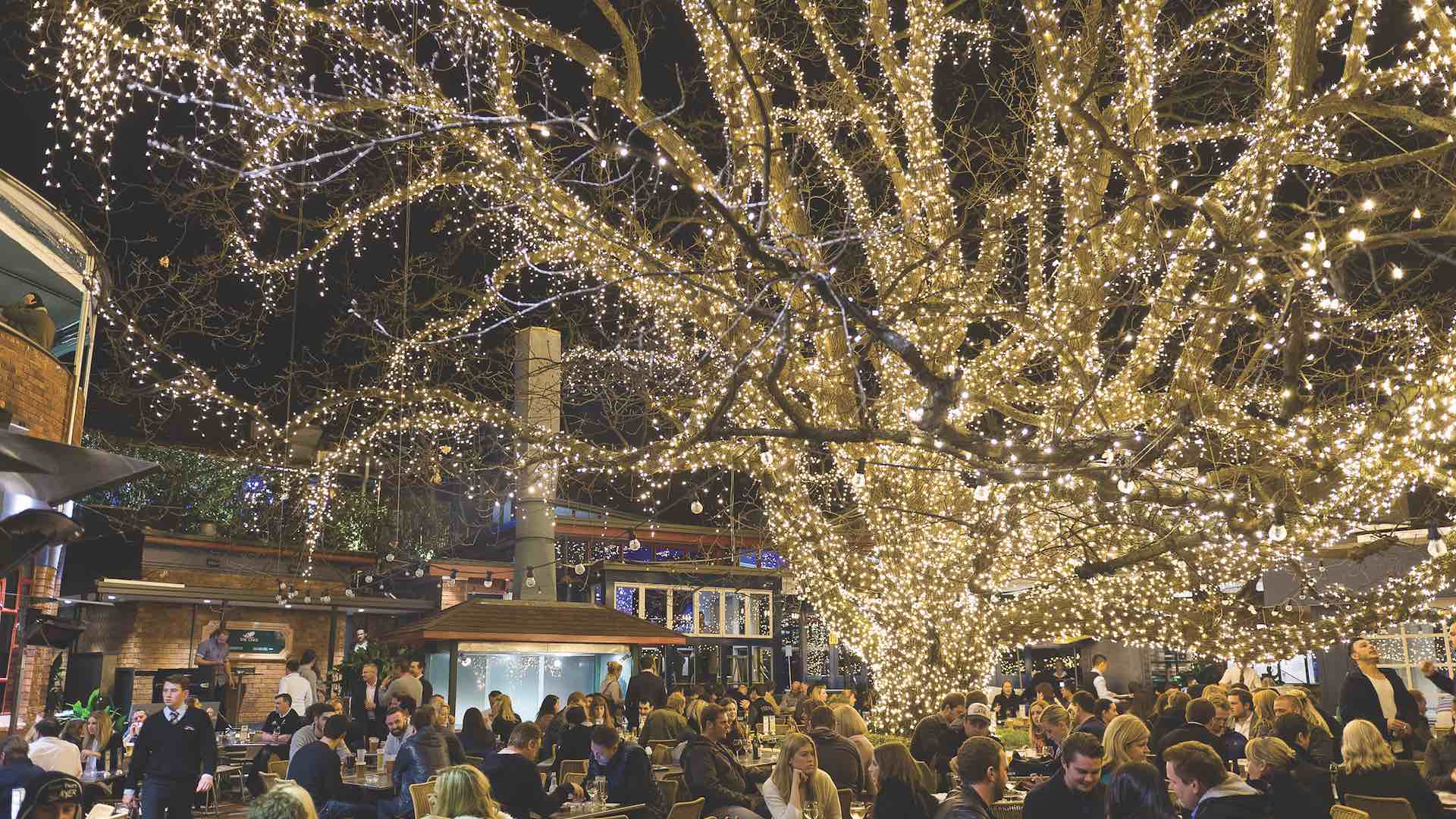 The sports bar is named after longstanding publican David 'Taffy' Thomas, who at the age of 86 can still be spied behind the bar pulling schooners, and Alala's takes its moniker from his mother, the matriarch of the Thomas family — who purchased the pub back way back in 1975.
The space between the two, also slated for an October opening, will play host to the new Oaks Bottle Shop and Takeaway. It'll rock a lineup of brews selected by a cicerone (a certified beer expert). The space itself will take its cues from a 1940s milk bar, with a rotisserie promising gravy-drenched hot roast rolls (from midday until 1am, mind you) and a cast iron oven turning out freshly baked bread on the daily. In here, you'll also find a tasting table where you'll have the chance to sample before selecting your takeaway booze.
The pub's upper levels scored a makeover of their own back in 2016, reimagined as The Oaks Upstairs.
Taffy's, Alala's and The Oaks Bottle Shop and Takeaway will all open by October at The Oaks, 118 Military Rd, Neutral Bay.
Published on August 22, 2019 by Libby Curran