The Team Behind Cantina OK! Has Just Opened Martini-Slinging Bar Planet on Enmore Road
"Really, we just opened the bar we wanted to see in the area. We hope it brings joy to the inner west," Mucho Hospitality Group Marking Director Daisy Tulley says.
Mucho Hospitality Group, the team behind some Sydney's most beloved bars (Cantina OK!, Tio's and The Cliff Dive) has added another notch to their belt with the opening of an exciting new cocktail bar on Enmore Road.
Located on the Newtown end of Enmore Road, Bar Planet swaps margaritas for martinis. The signature Bar Planet Martini is made with a seasonal gin the team has created with Poor Toms distillery named the Infinite spirit, served with an olive and citrus from a lemon rind.
Always accompanied by a bag of seasoned popcorn, the drinks menu is short but self-assured. You can also make a martini your way with a range of gin and vodka options, or opt for something fruitier. The Scorpino is a mix of P&V prosecco, vodka and an in-house gelato made with different market fruit each week (this week's flavour is a muscat grape).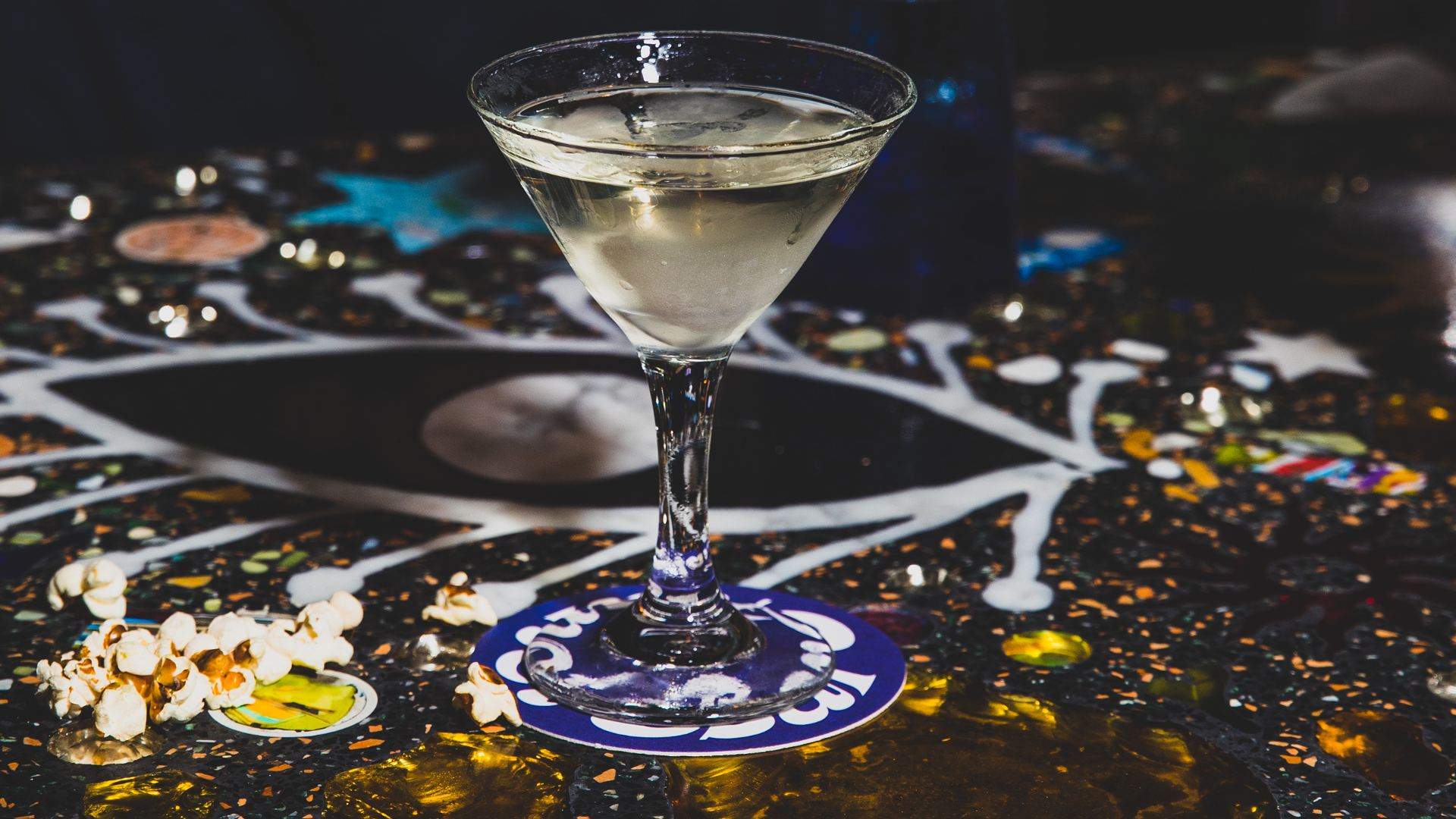 Bar Planet marks the first foray into the inner west for Mucho, an exciting venture for a group of inner west locals.
"I've spent my life on Enmore Road," explains Marking Director Daisy Tulley. "I went to school at Newtown Performing Arts, I was lucky enough to play some shows at the Enmore, I live five minutes down the road. We've wanted to add to this amazing strip for years. Really, we just opened the bar we wanted to see in the area."
The small bar lies next to a street art-adorned alleyway leading down to another recent Newtown addition Uncanny. Leading patrons in with the glow of its neon blue sign, the bar throws together hallmarks of bistros and diners with psychedelic patterns, enlisting the team that created Restaurant Hubert and Alberto Lounge's interiors to bring it to life.
And, adding to the psychedelic feel, the bar-top has been designed by accomplished local artist David Humphries, mixing surfboard resin, marble, jade and French glass to create a delight for the eyes.
Bar Planet is located at 16 Enmore Road, Newtown. It's open 4pm–midnight Monday–Sunday.
Images: Nikki To
Concrete Playground Trips
Book unique getaways and adventures dreamed up by our editors