FOOD & DRINK
Places Where You Can Level-Up Your Long Lunch Game During American Express Delicious Month Out
Linger over bottomless margaritas, indulge in a truffle feast or eat until you burst at an extravagant fresh seafood buffet.
Dinner is great. We can all agree on this. But lunch, when it's done well, can be extraordinary. Hours of possible eating time. Sunshine on a dazzling rooftop, in a plant-filled courtyard or on a cute balcony. Possibility of a post-lunch siesta — maybe even in a park or at a beach. And this can all be accomplished before 4pm. As part of American Express Delicious Month Out, restaurants and bars are turning it on and levelling up their lunch game — so you can too.
We've rounded up some of the most exciting venues hosting long lunches this May; places where you can linger over bottomless margaritas and Mexican share plates, indulge in a Middle Eastern truffle feast or eat until you burst at an extravagant fresh seafood buffet.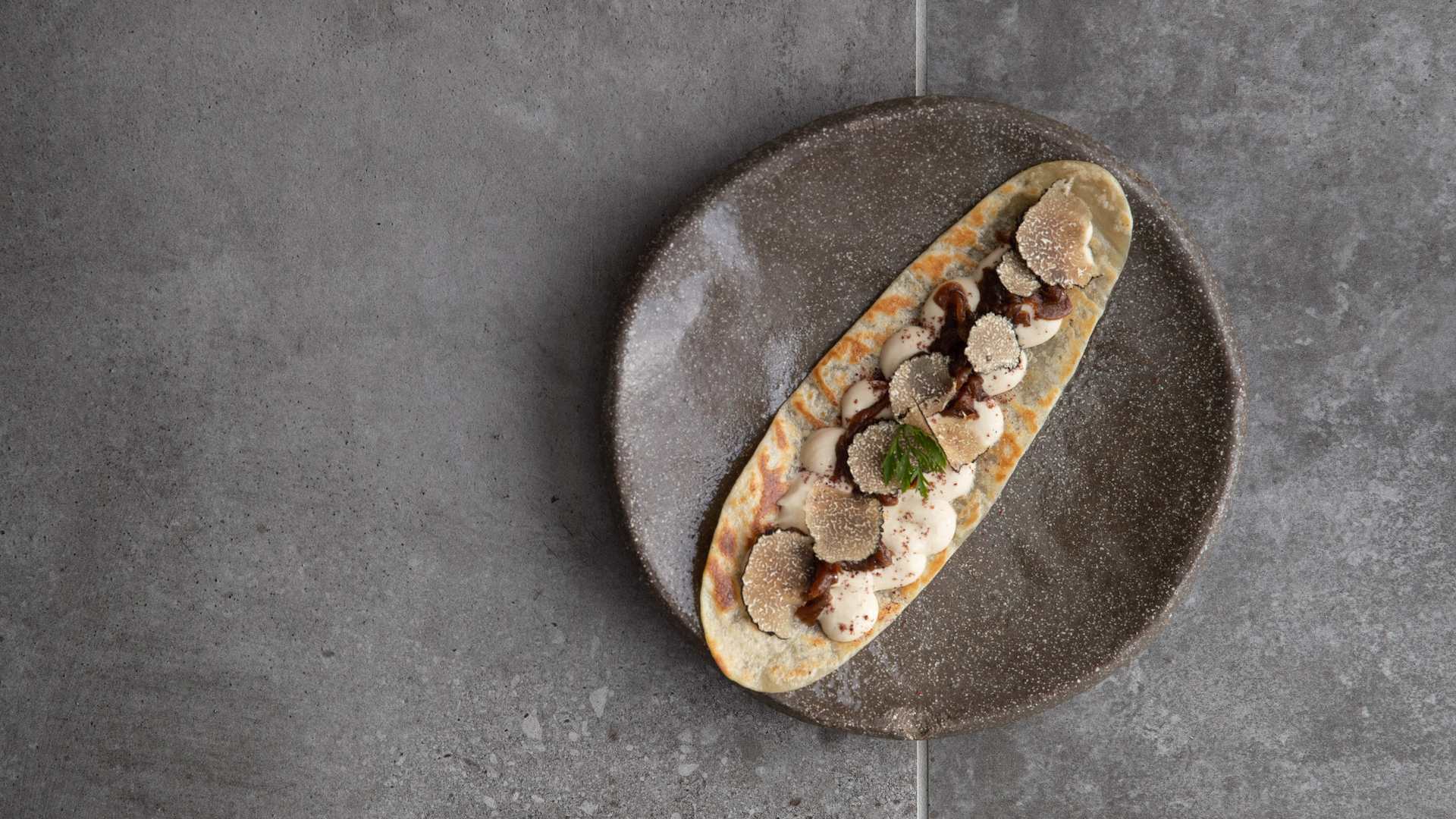 Like caviar and Japanese beef, truffle is a food item that causes quite the commotion. The expensive and hard-to-find fungi is shaved on meals to the excited squeals of diners at restaurants across the city each season. And it'll be in abundance at Nour this May. The Surry Hills restaurant is offering a Middle Eastern Celebration of Truffle menu, which'll see four truffle-heavy dishes by executive chef Paul Farag paired with four matching wines picked by sommelier Eleonore Wulf. Think, foie gras shawarma finished with shaved truffle, and a truffled take on halawet el jibn — a classic Arabic dessert made with a sweet cheese dough and cream. The indulgent menu is available for lunch every Friday and Saturday in May — and dinner Tuesday to Saturday, but we suggest you choose the former and grab a table out the front in the sun.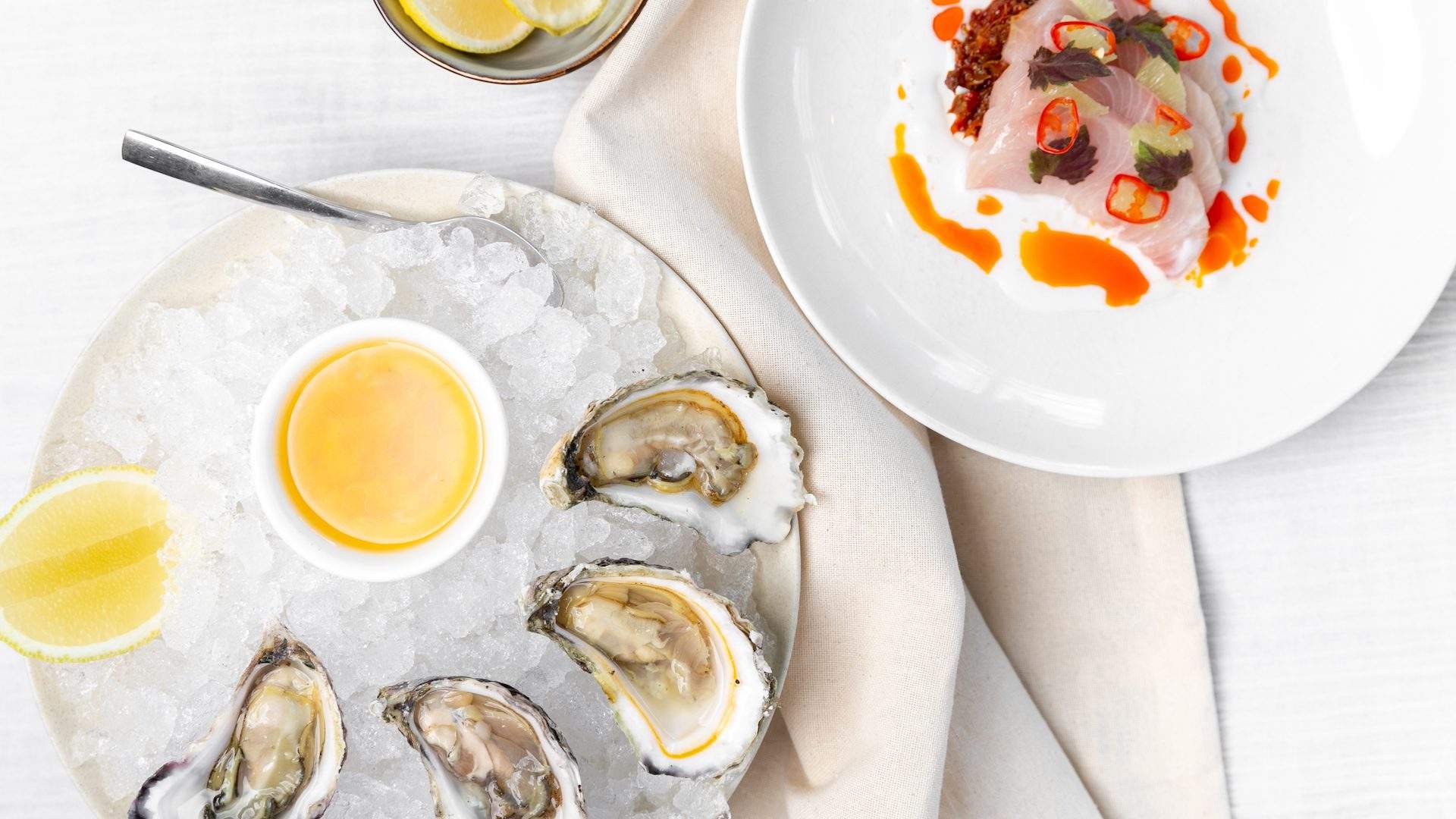 This long lunch is one of the pricier options on the list, but, trust us, it's worth it. The no-time-limit meal will see you feasting on oysters, sea urchin, caviar-topped hash browns, kingfish and prawn toast — and that's just for starters. The full Indulgent Long Lunch Menu at Pyrmont's Flying Fish will set you back $130 and also stars barbecued swordfish, wagyu scotch fillet and Moreton Bay bug, along with a picture-perfect dessert of passionfruit parfait and pandan cream covered in a delicately torched meringue. Plus, there'll be a roaming martini trolley stirring (or shaking) James Bond's drink of choice — however you like it.

Two words: bottomless margaritas. CBD restaurant Mejico is endlessly pouring the tequila-spiked cocktails from 11am–4pm every week in May as part of its Bottomless Margarita Sunday Sessions. And it's plating up plenty of Mexican share plates, too. Between sips, you'll be snacking on guacamole (smashed tableside), beef brisket empanadas, spicy fried chicken with hibiscus sauce and margarita cheesecake — plus a whole heap more. For $99 a head, you'll get all of this feasting, as well as 90 minutes of all-you-can-drink classic margs. Got an American Express Card? Mejico will also throw in some free hot sauce.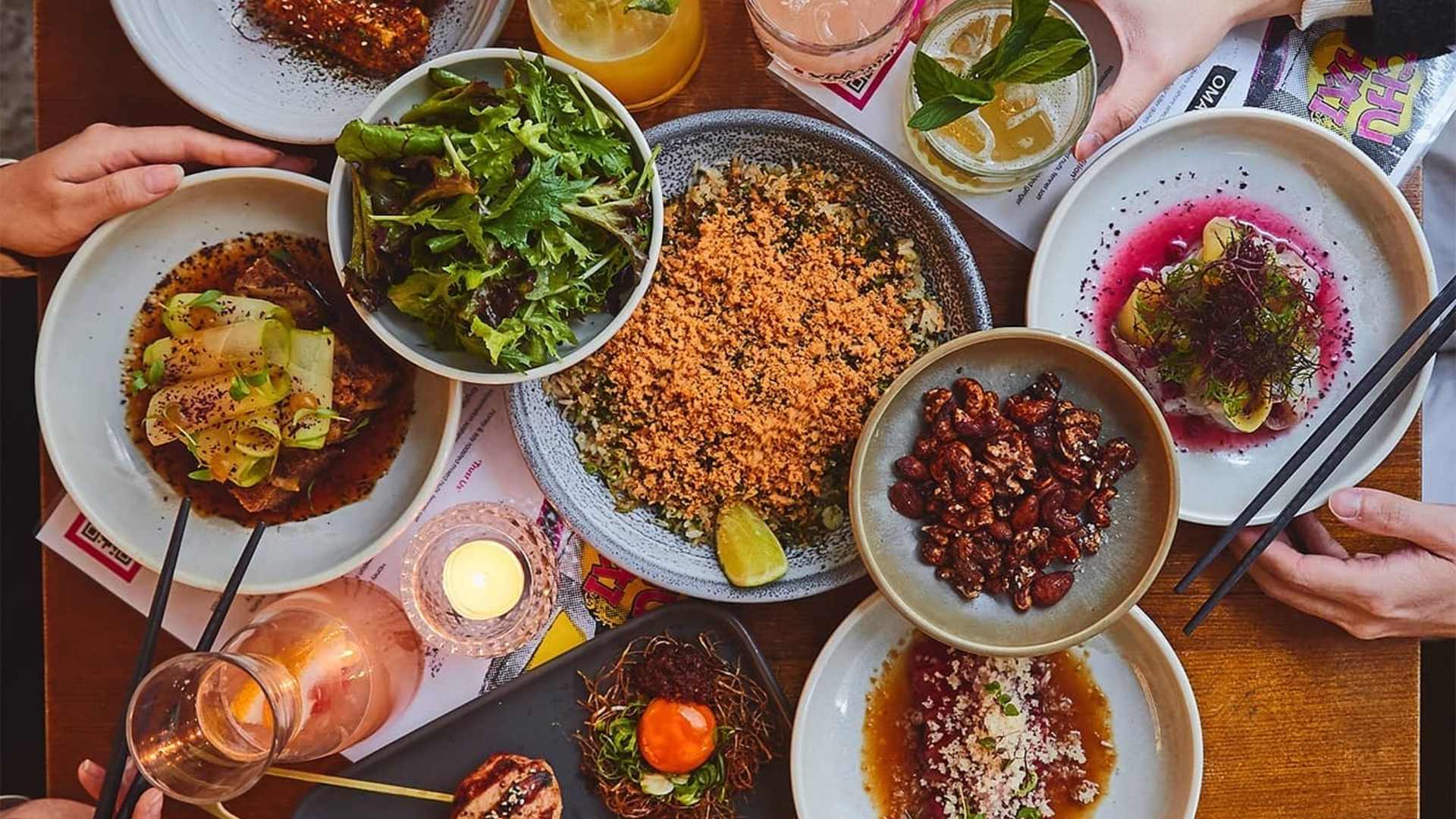 Sydney CBD's alt-rock izakaya is offering a weekly long lunch that'll see you downing cocktails on turquoise booths surrounded by neon. Every Saturday in May, Kid Kyoto is hosting Bottomless Spritz Lunches, which feature two hours of all-you-can-drink chu-hais (a sake-based lemon spritz). To eat, you'll get a four-course meal of modern Japanese fare. Expect to feast on the likes of watermelon sashimi with wakame, chicken tsukune with marinated egg yolk, fried rice with fish floss and furikake, and a burnt banana ice cream with black sesame. All of that will set you back a pretty reasonable $82. Round up your nearest and dearest for this one.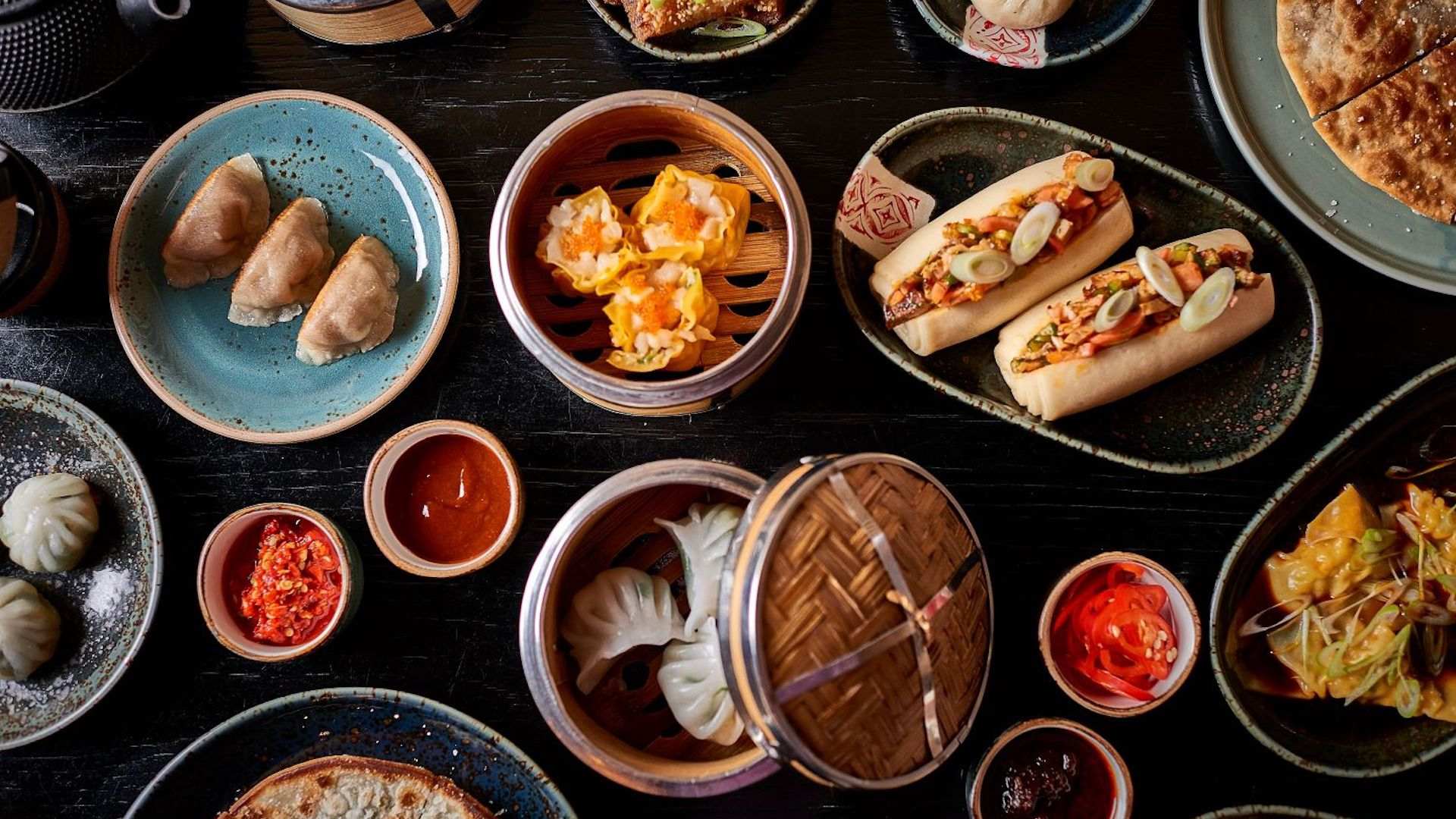 Subterranean haunt Spice Temple is getting into the yum cha game this May. It's plating up dumplings, spring rolls and lamb pancakes at lunch from Wednesday–Friday in the bar. We suggest you schedule in that midday 'meeting' now. For $49, you get to choose five different yum cha dishes, along with one of the restaurant's signature Zodiac cocktails or a beer. So, you can feast on the likes of prawn wontons with black vinegar dressing, pan-seared lamb dumplings, steamed buns, and lamb and cumin pancakes. Feeling flush? Add on a side of the signature fried chicken wings. Drinks include the Snake (pineapple, kumquat marmalade and sake) and the smoky Ox (whisky, Chinese five spice and wagyu-washed mezcal).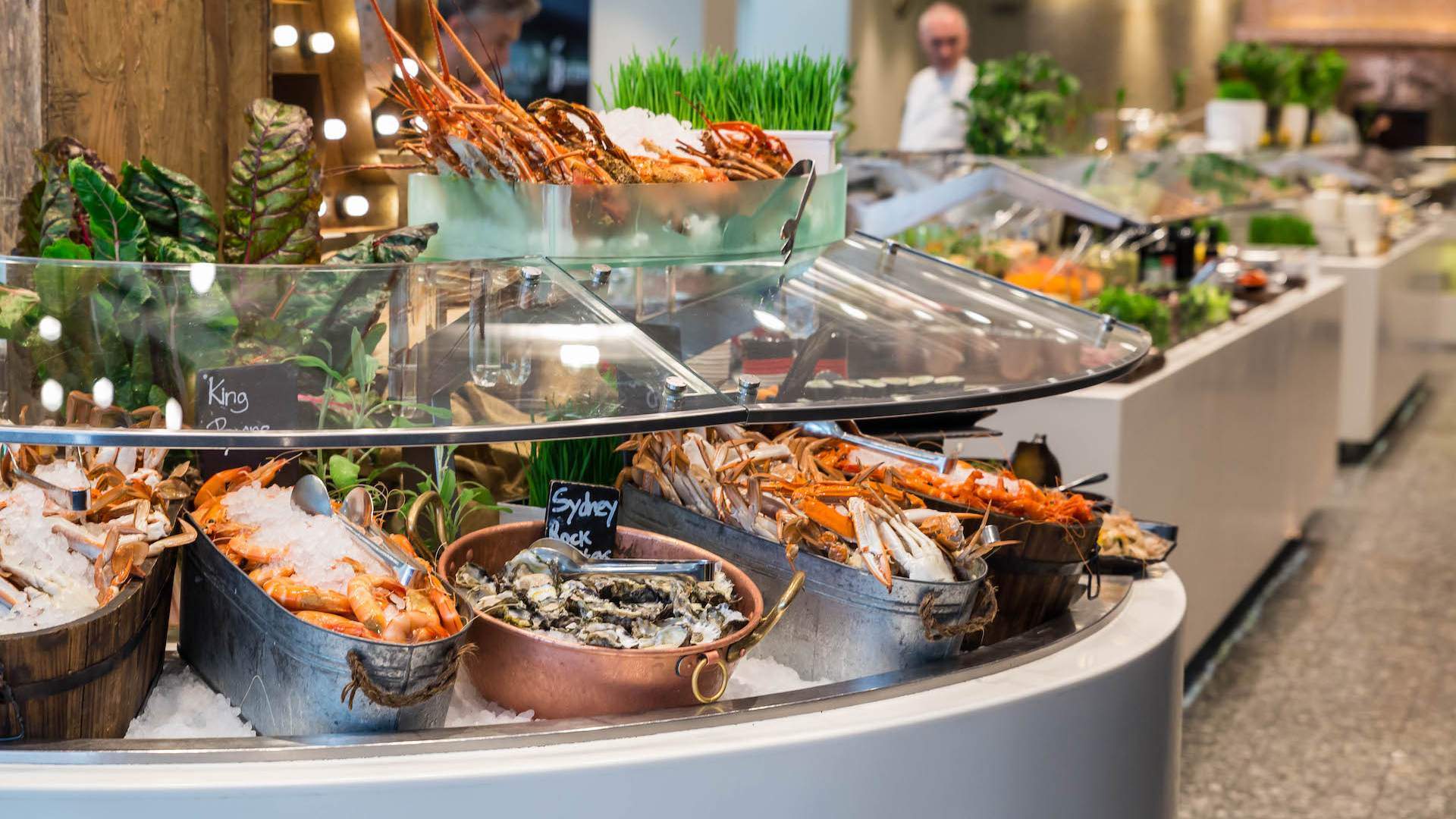 Buffets are back, baby. After a short hiatus last year, all-you-can-eat help-yourself meals are a reality you can experience once again. And Feast at Sheraton is plating up a doozy. It's putting on a fresh seafood buffet complete with tiger prawns, oysters and crab, as well as made-to-order buffet classics and — wait for it — a dessert bar. Yes friends, unlimited dessert. You can end your lunch here with three, no, ten macarons, some cake and maybe even a couple of pieces of fruit. We 100-percent recommend stretchy pants. The buffet is available for just $69 as part of American Express Delicious Month Out — $30 less than its usual price.

Celebrate dining in Sydney this May with a month of exciting dining offers and events across restaurants, bars, cafes and more with American Express Delicious Month Out. Plan your month out now by heading this way.
Top image: Flying Fish
Published on May 12, 2021 by Samantha Teague