FOOD & DRINK
Sydney's No-Waste Bar Re Is Now Bottling Its Cocktails and Delivering Them Nationally
With Sydney currently in lockdown, the recently opened bar has launched the Re Up Bottle Shop to showcase its creative cocktails — which are made from excess, salvaged and foraged ingredients.
When Re opened in Sydney's growing South Eveleigh precinct back in April with hospitality stars Matt Whiley (Scout) and Maurice Terzini (Icebergs Dining Room & Bar, Ciccia Bella) at the helm, it did so with a bold and important mission. It's aim: to create less waste, have less of an impact on the environment and forge a blueprint for other venues to follow. It's Australia's first no-waste bar, in fact, and its menu reflects that ethos. Here, Sydneysiders can sip drinks made with excess, salvaged and foraged ingredients — but still with plenty of flavour.
Fast favourites include melon and wasabi negronis, yuzu and matcha margaritas, and cherry ripe old fashioneds — and, even though Sydney is currently in lockdown, they're still on offer. Adjusting to the current situation, Re has launched the Re Up Bottle Shop for takeaway and delivery orders. And, if you're not located in the Harbour City, it's also delivering these pre-bottled cocktails nationally.
Ten different types of tipples are available in both 100-millilitre ($18) and 500-millilitre ($85) sizes. If you'd fancy more than one, you can opt for a four-pack ($65 for the smaller bottles / $320 for the larger serves). And if you're wondering what other kinds of cocktails are on the menu, other highlights include the 50 Shades of Gruyere, which is made with mushroom cognac, sweet vermouth, gruyere and bloody shiraz — and an old fashioned that goes heavy on seeds and grains, including toasted pumpkin seeds, red rice and fermented black barley.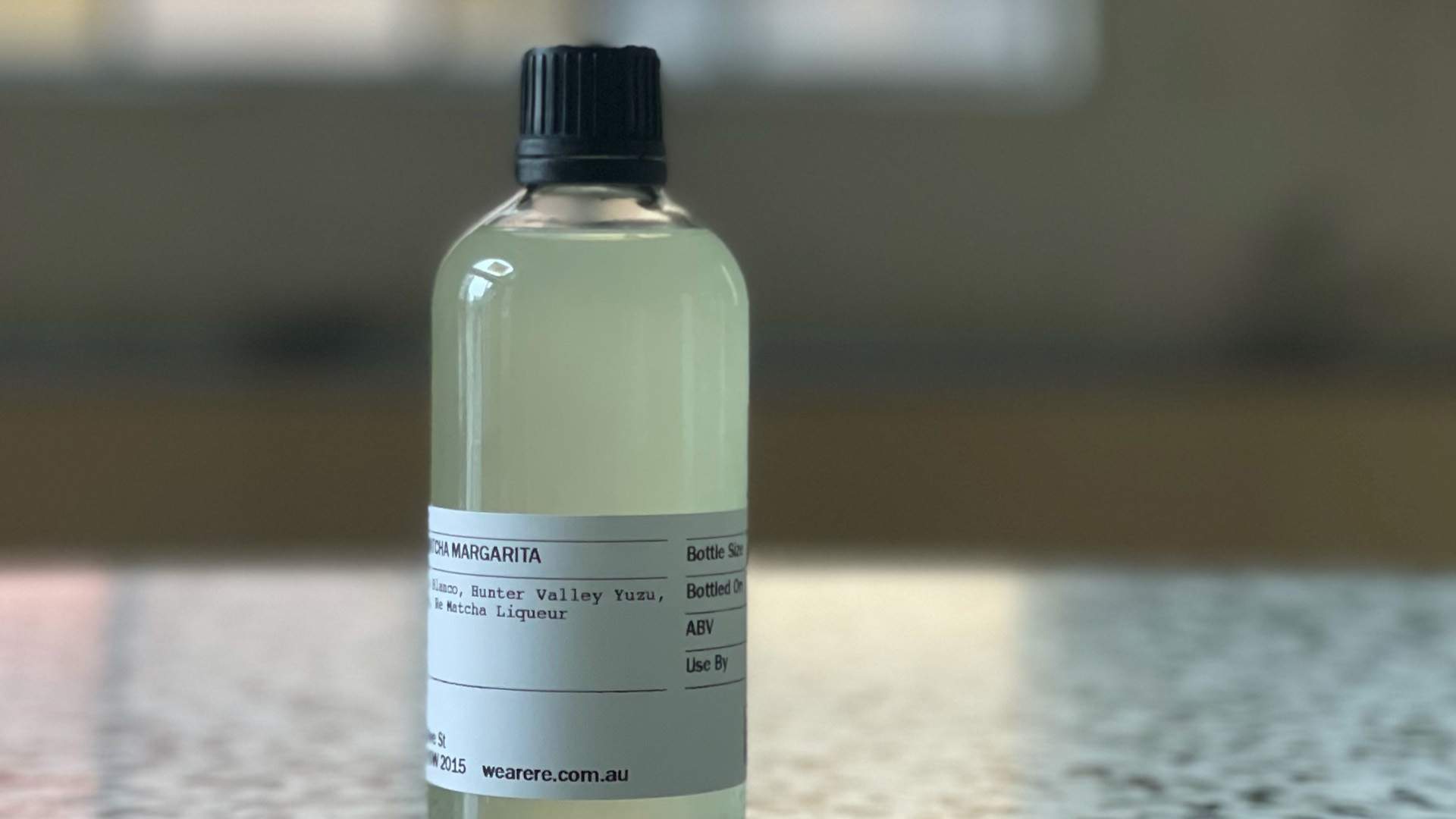 A small selection of wine, beer and spirits is also available to purchase, as is Re and Mr Black's recycled coffee liqueur collaboration — which uses recycled coffee grounds to give you a boozy and caffeinated hit.
The Re Up Bottle Shop is open every day except Sunday for pick ups, and delivers in Sydney from Thursday–Saturday (yes, just in time for the weekend). For interstate folks now feeling mighty thirsty, it does next-day delivery outside of Sydney as well.
Sydneysiders can find the Re Up Bottle Shop at 2 Locomotive Street, Eveleigh — open 12–5pm Monday–Tuesday and 12–8pm Wednesday–Saturday for pick ups. For online orders anywhere in Australia, head to the bar's website.
Published on July 09, 2021 by Sarah Ward