Restaurant Hubert Is Now Open for Lunch with Live Jazz Every Saturday
Start your weekend right with French wine, live jazz and caviar service.
Restaurant Hubert is introducing a weekend lunch service from Saturday, February 5. The renowned French restaurant from hospitality group Swillhouse is bringing its beloved Three Martini Lunches to Saturdays, so you can get your days off started with a luxe French banquet.
All the trimmings of a Restaurant Hubert feast will be on offer during Saturday sittings including the full a la carte menu, $11 martinis, specialty steaks and, of course, a healthy dose of jazz performed live in the Huberts dining room.
After all, what better way to celebrate getting through another week of work than with a prime beef tartare, escargots in XO butter or caviar service.
The announcement comes at the conclusion of last month's Jazz January program which saw live jazz musicians perform in the CBD restaurant for all 31 days of January. And, if all your Saturdays are booked up with post-lockdown catch-ups for the foreseeable future, you can also head along to Hubert's Magnums and Movies which is running all the way until Monday, June 6.
The annual celebration of food, wine and cinema will see attendees treated to a set menu dinner, magnums of wine, a showing of a classic film and plenty of popcorn in the restaurant's Theatre Royale. This year you can catch beloved movies from near and afar including Marie Antoinette; Priscilla, Queen of the Desert; and Lost in Translation.
Bookings for Restaurant Hubert's weekend lunches are available from midday on Saturdays via the Swillhouse website or walk-ins are welcome if the restaurant isn't fully booked up.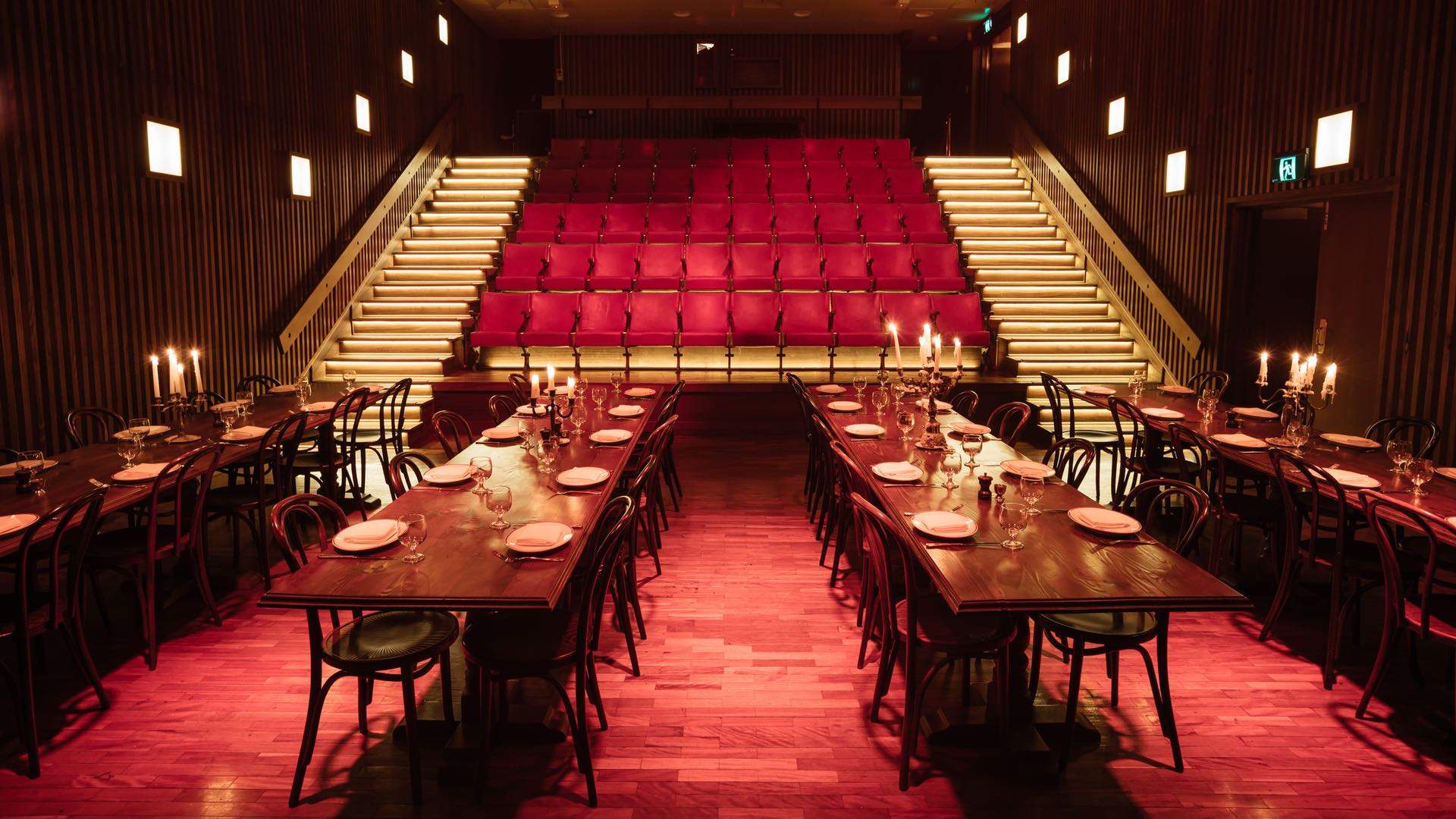 Restaurant Hubert is located at 15 Bligh Street, Sydney. It is open for lunch from midday Wednesday–Saturday and dinner from 5pm Monday–Saturday.