FOOD & DRINK
Seven Spots to Book When You Want to Celebrate With Everyone You Know
Venues fit for the parties that are kind of a big deal.
in partnership with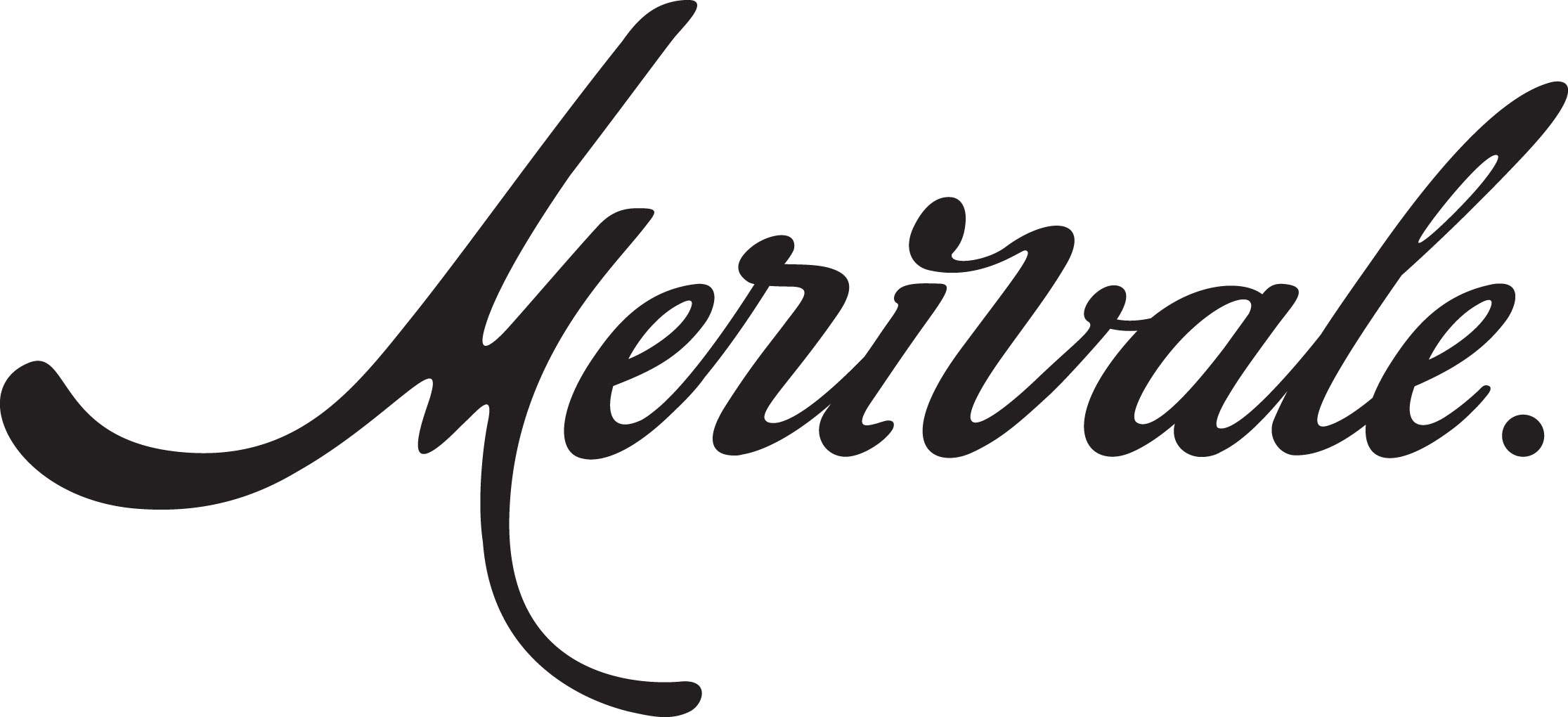 You've set the date and finalised the guest list. Now all you need is somewhere to go. Whether you're celebrating a big birthday bash, an intimate anniversary or an elaborately themed engagement party, nailing the venue will be the key to its success. Yes, it's a lot of pressure but don't freak out just yet. To help you find the perfect party palace, we've teamed up with Merivale to bring you seven venues that might just be exactly what you're looking for. Read on, revellers.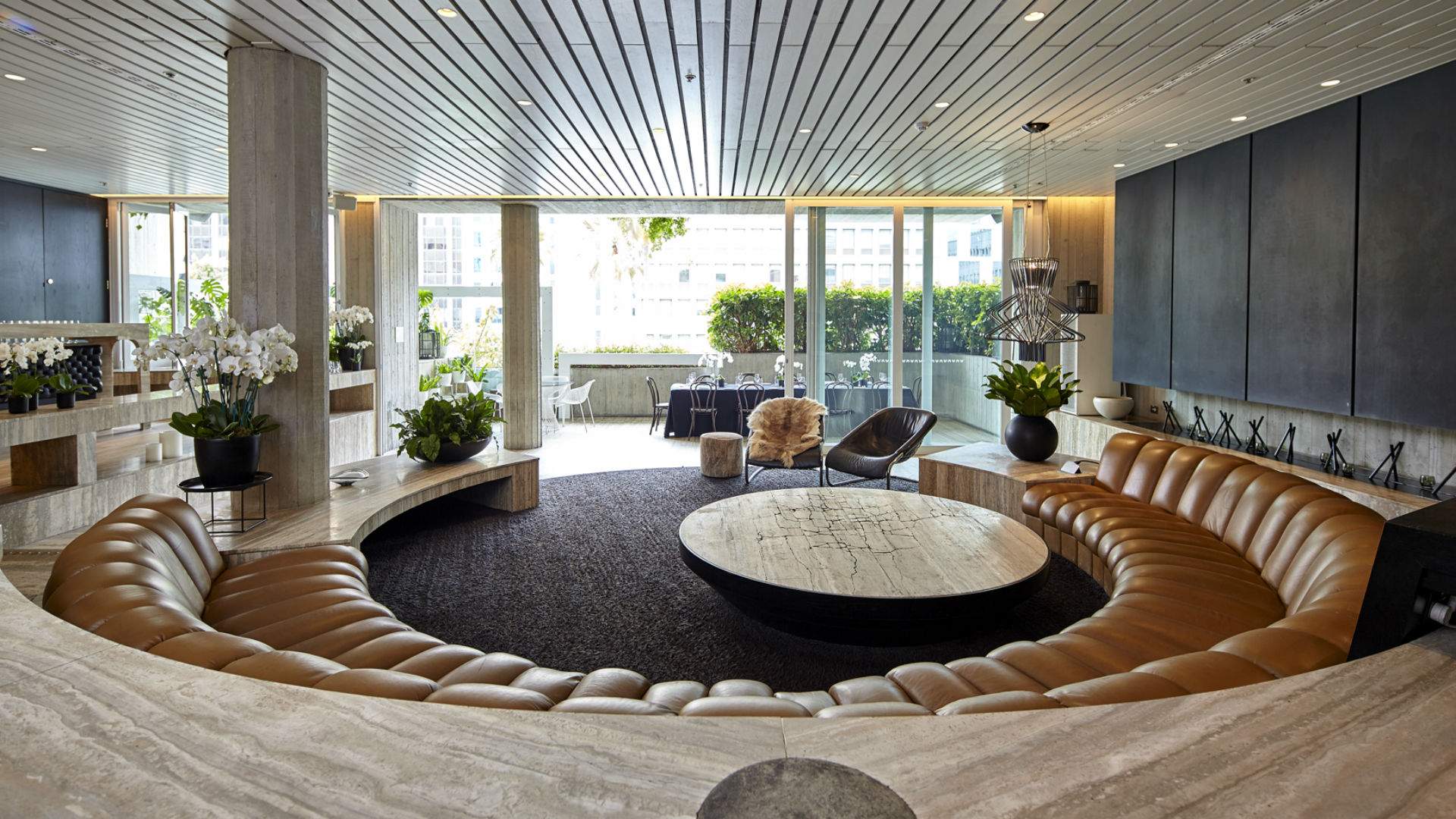 IVY PENTHOUSE
For life's grander occasions — think engagement parties or big birthday blowouts — look to the ivy Penthouse.  Accommodating up to 120, the private luxury suite reveals a glamorous mid-century cocktail space, complete with circular sofa, one-off design pieces and a lush leather bar. You can even sashay your way out onto an oversized balcony filled with lush tropical greenery and a boss outdoor spa. Plus, for those who want to kick on afterwards, you're only an elevator ride away from party spots within the ivy precinct, and Establishment and Palmer & Co are just a stone's throw away.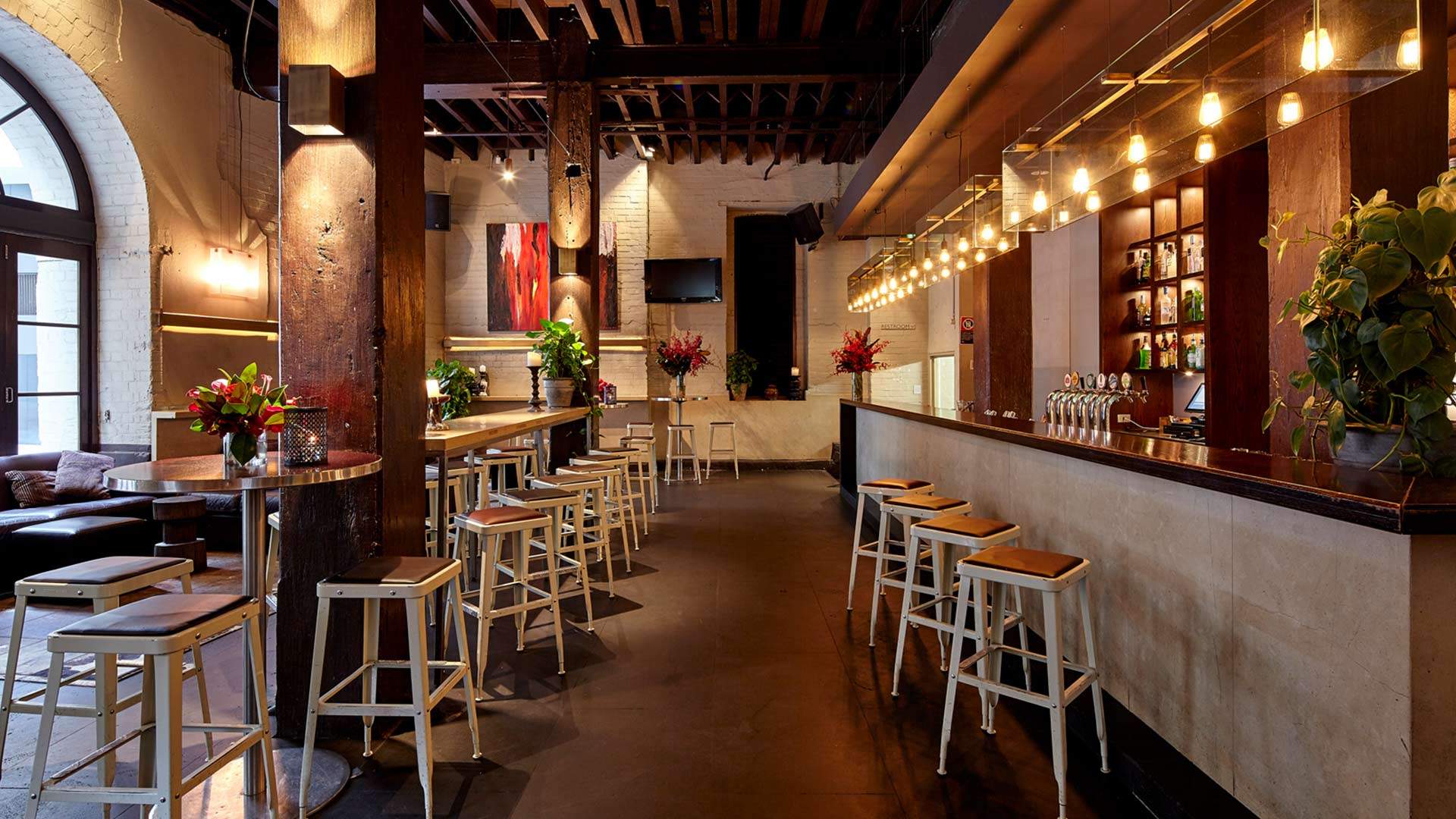 TANK STREAM BAR
Down a cobblestone laneway, this historic venue offers a moody setting for friends and family to gather over cheese and wine. A little history lesson for you, this watering hole was once the site of a fresh water supply commonly used by indigenous Australians and early settlers. These days, however, you're more likely to find fresh craft ales flowing on tap, a cascade of fine whiskies and top drops from the wine list. Food is casual and great for sharing, with the menu focused on easy to pass around plates, from cheese platters to antipasto boards and upscale finger food. As for the space, there are comfy leather lounges for shmoozing, high-topped tables to gather the group around, plus you can even book out the whole venue.

UCCELLO
The next best thing to whisking your friends away to the Amalfi Coast is a poolside dinner party at Italian rooftop trattoria, uccello. This warm and welcoming venue works well for romantic dinners and big, fat family affairs — pretty much any occasion when you want the food to be front and centre. If you need to feed a crowd pronto, hatted chef Ben Sitton has created a special banquet menu for passing around, filled with light, fresh and generous Italian classics including antipasti, pastas and woodfired protein. The 450 strong wine list also includes plenty of special occasion bottles for the toasts ahead.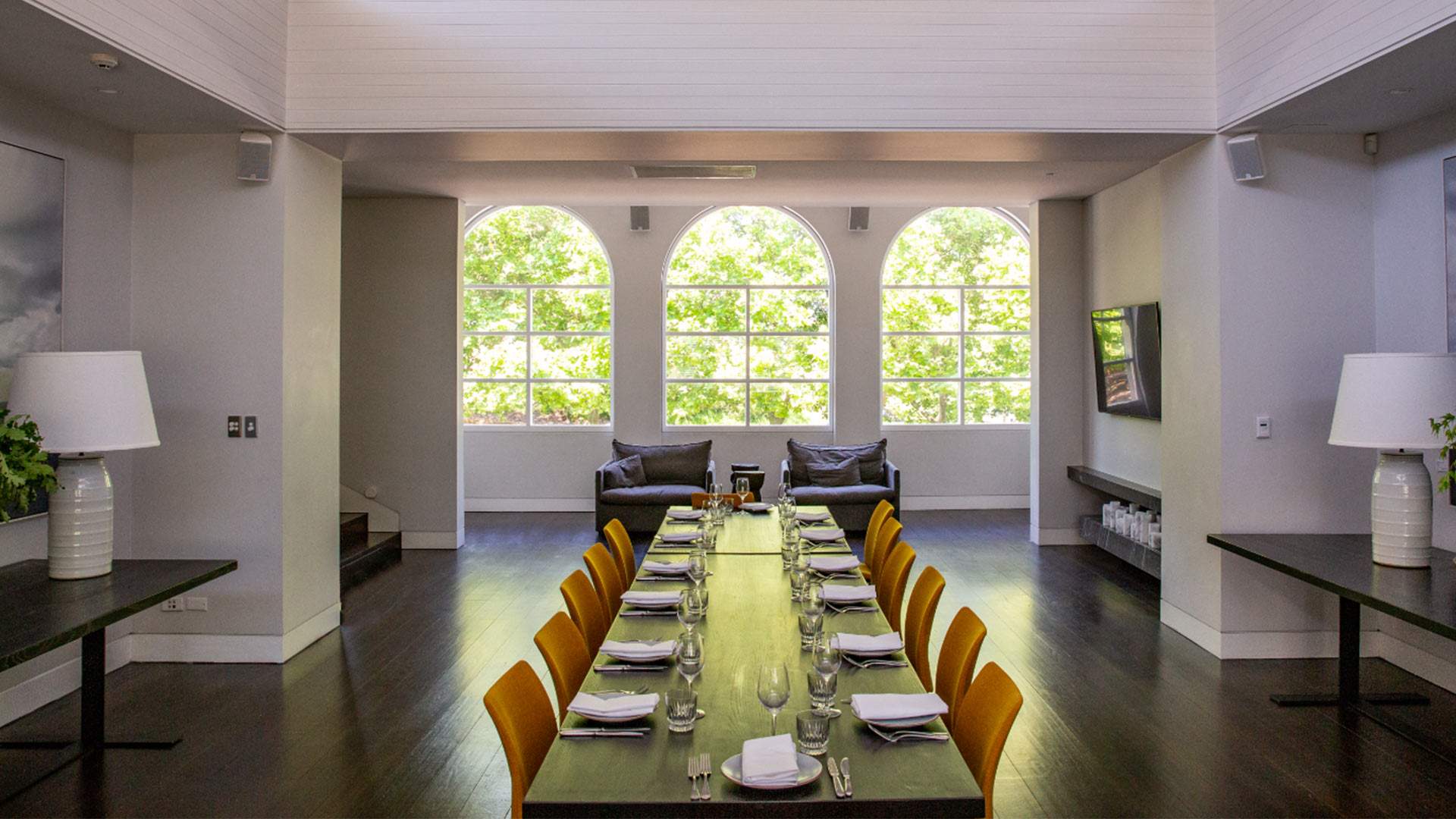 THE APARTMENT
Perched on the top level of Hotel Centennial, The Apartment is a New York-style flat that's probably a bit more impressive than your actual place of residence. We're talking high ceilings, a private terrace and grand arched windows with views across leafy Centennial Park below. This is an actual apartment mind you, so it includes its own private kitchen and bathroom, as well as a dining area with seating for 32. There'll be no need to sweat over the stove, though, you also have access to chef Ben Greeno who'll create a Mediterranean-style sharing menu for you and your guests.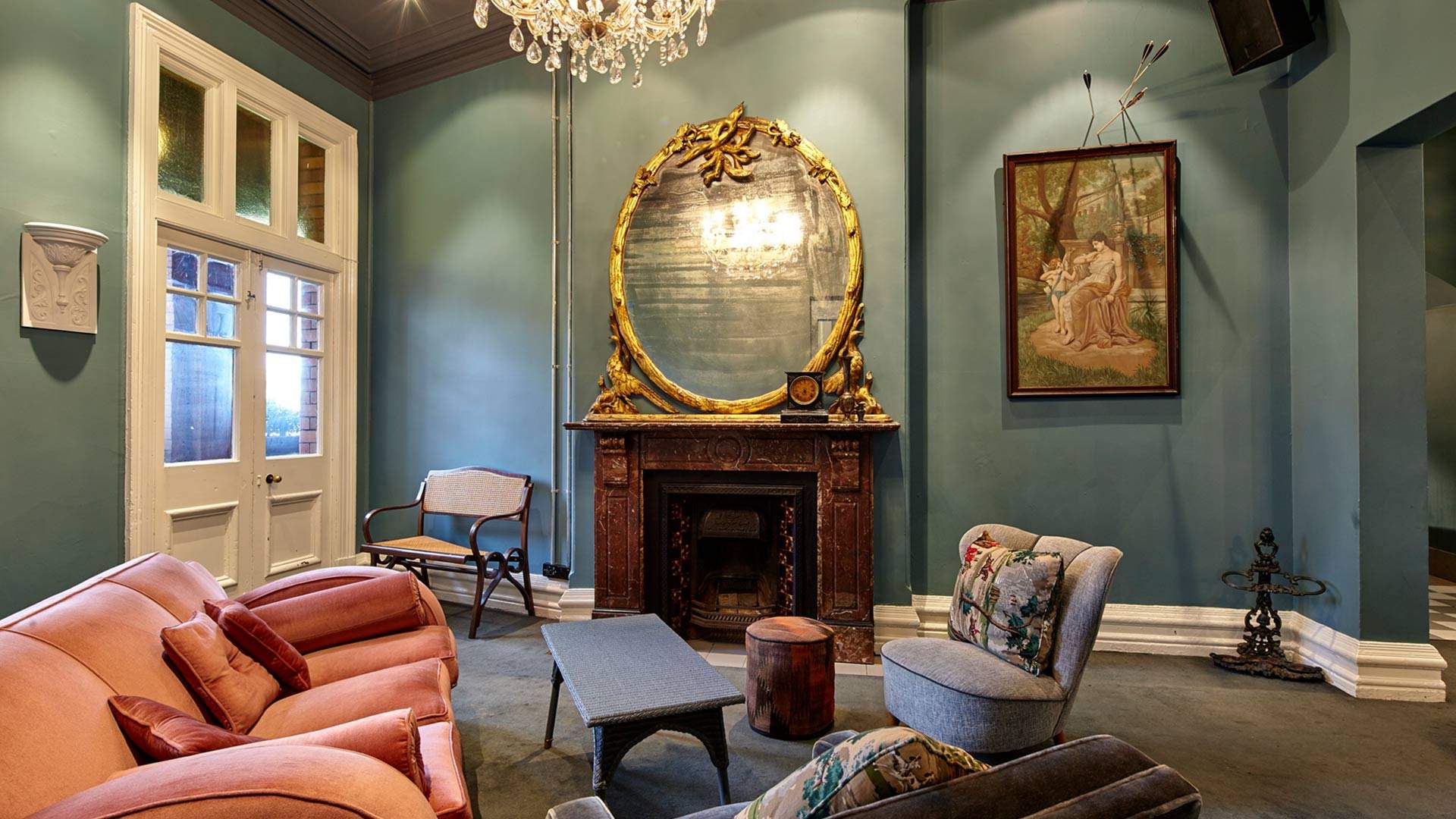 HOUSE OF MERIVALE
Who needs the daily upkeep of a Victorian mansion when you can simply rent one out for the night? Upstairs from late-night party spot Slip Inn hides the dapper, House of Merivale. The 19th-century manor has been filled with fine furnishings, from arched doorways and grand fireplaces to crystal chandeliers and a collection of ornate brass mirrors. Like any good mansion, inside you'll find a labyrinth of different sized rooms, which can be used for a DJ booth or string quartet if that's more your style. As for party food, you can put in an order with El Loco downstairs, with taco platters and cinnamon churros a good way to get the fiesta started.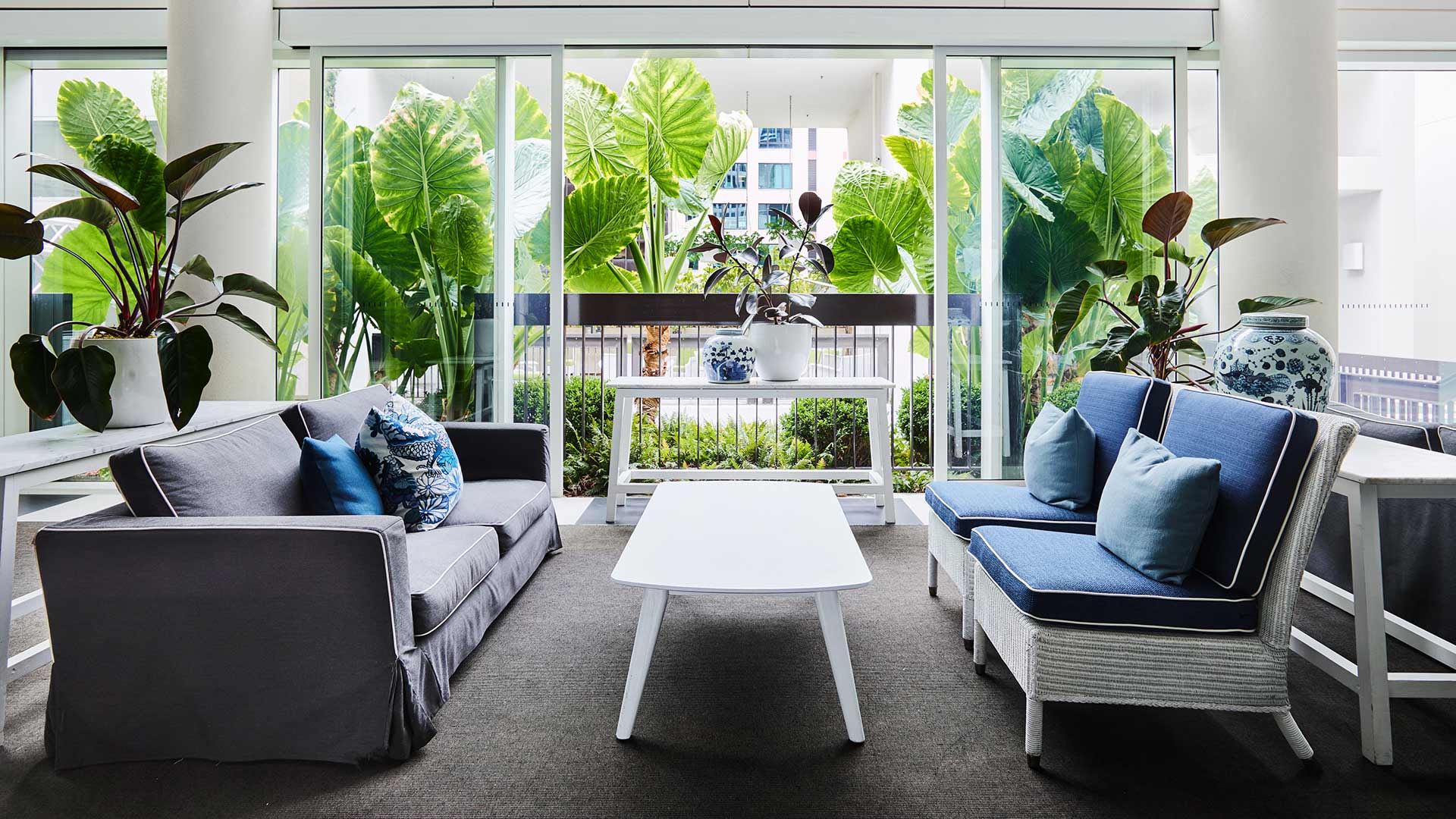 IVY SUNROOM
For summery garden-party vibes without having to set-up tables and chairs in the park, the ivy Sunroom makes for a charming and convenient option. Boasting floor-to-ceiling windows, the light-filled conservatory works best for daytime soirees — what's more, your guests won't have to worry about sunburn or their heels sinking into the grass. Located on level three of the ivy precinct, there are multiple areas that can be booked out, including one featuring white wicker lounge seating with plush blue accents, as well as a formal dining space for a sit-down affair.  Accommodating an impressive 108 seated and 400 cocktail, there's plenty of room for plus ones, too.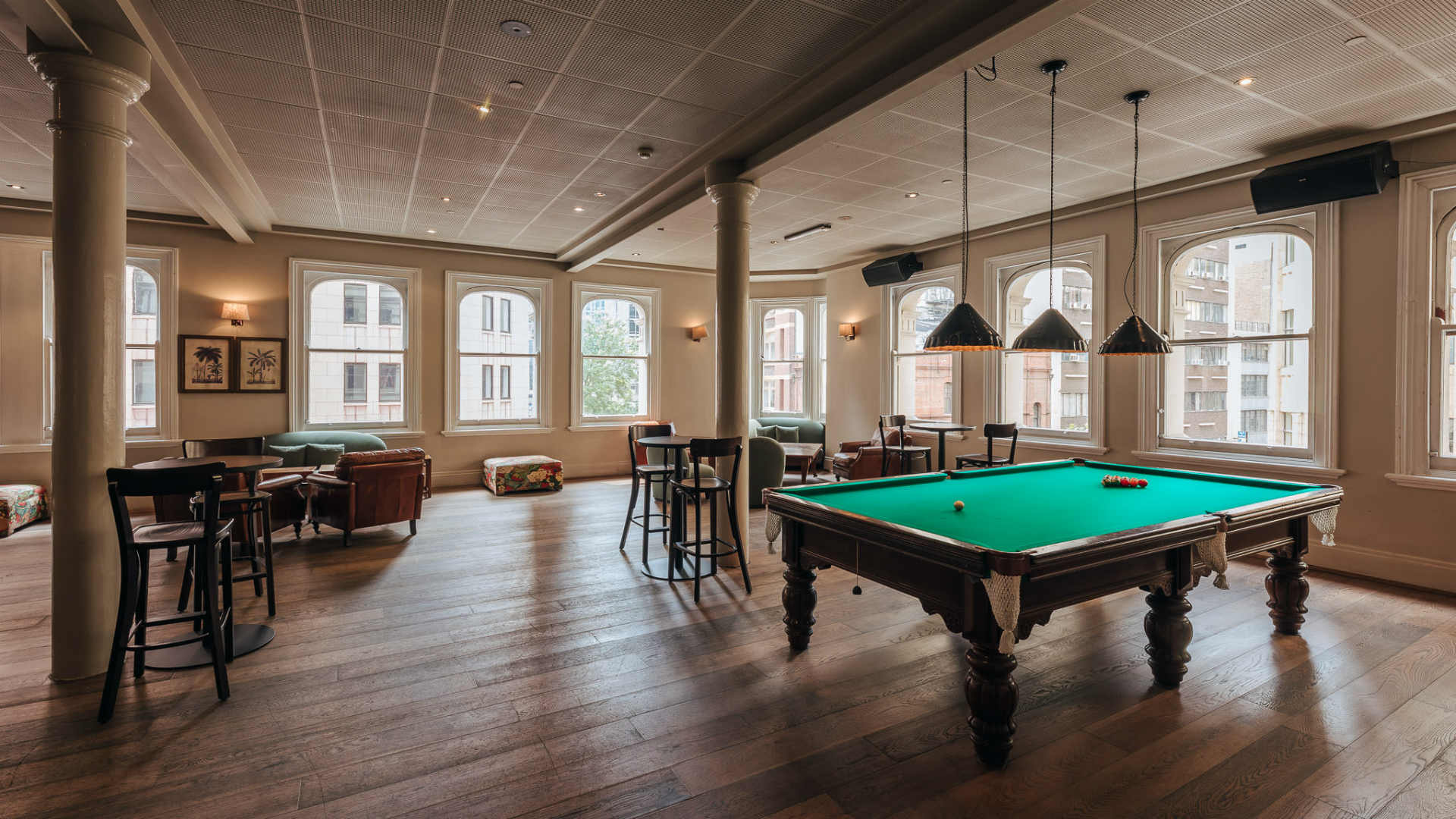 CLUB BAR
Successful events are almost always held in easy to get to places, and there are few venues more central than Club Bar in the Hotel CBD. While it can be difficult to find a city venue that isn't packed with rowdy happy hour drinkers, this five-storey hotel contains both public and private bars, for the more intimate of occasions.  If you haven't already been invited to a shindig at Club Bar, the heritage space is home to polished timber floors and eclectic furnishings, including an antique billiards table and blush pink loungers. The big, open space suits the larger gatherings, however, there are also styled vignettes for intimate conversations too.

Planning a big celebratory affair? Discover all the venues Merivale has to offer for your do here.
Published on January 22, 2019 by Erina Starkey