FOOD & DRINK
Seven Spots to Get Your Lunch Fix in the Heart of the CBD
Whether you need something quick and healthy or fried and filling, we've got you covered.
in partnership with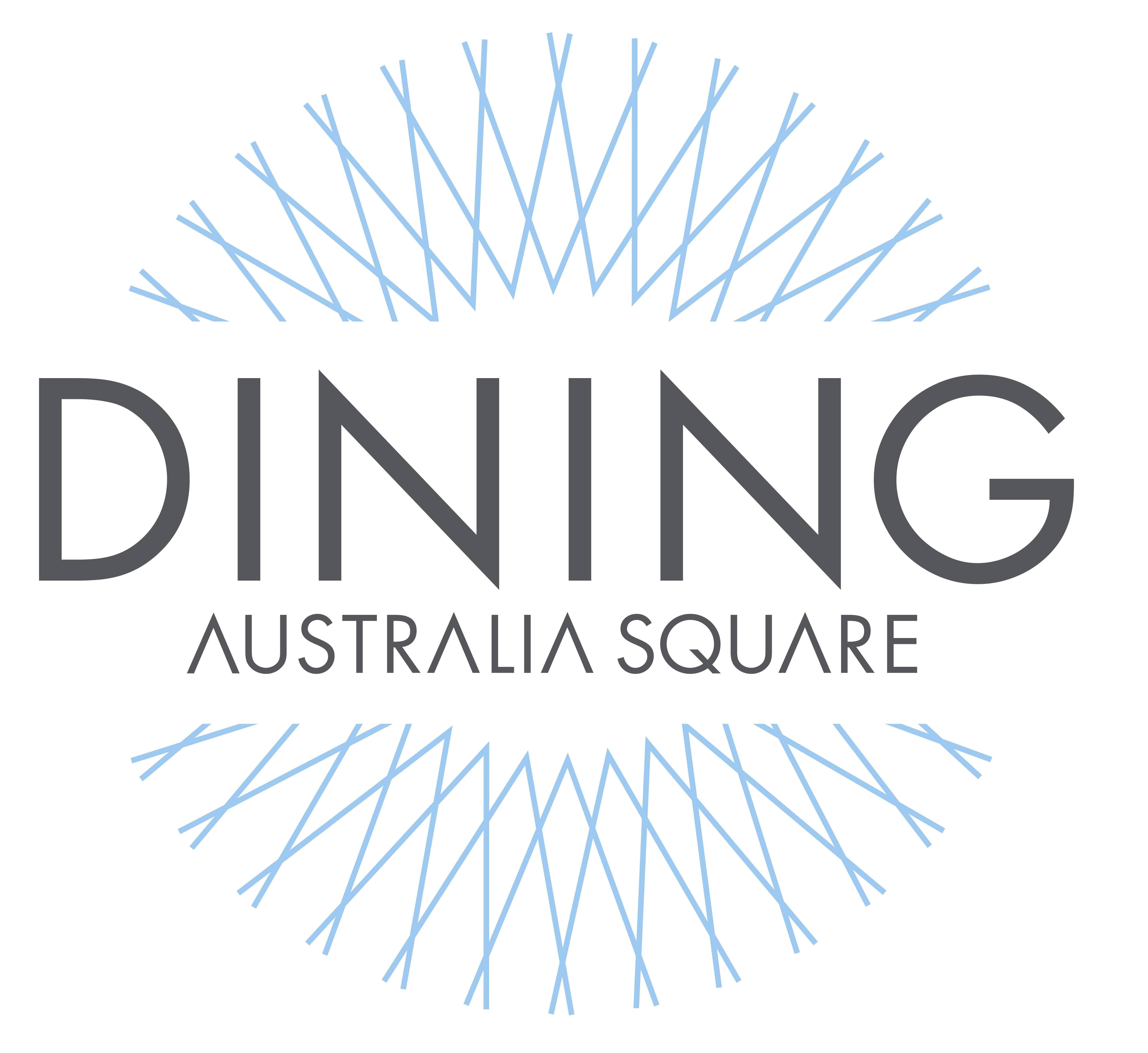 The office lunch break is a magical time. You've put in a solid half day's work, and it's finally time to eat again. With the morning sorted, you can treat yourself to a well-deserved break. These days, city workers have a host of options to choose from, but not all lunches are created equal. If you work right in the heart of the city, this list of quick and healthy — or fried and filling — spots to hit up is right nearby.
From poké bowls to nasi goreng, standout pizza to schnitzel and gravy (sometimes it's all that'll do), the towering 50-storey Australia Square has it all. So leave your sad ham and cheese sandwich in the office fridge and treat your tastebuds instead.

BELLUCCI
Australia Square has a new jewel in its crown, the recently opened Bellucci. This Italian beauty sits on the podium level above Ryan's Bar and makes the most of architect Harry Seidler's original design. It comes with a strong pedigree, too, Head Chef Teofilo Nobrega made the leap from Potts Point's much-lauded Fratelli Paradiso to join the team. Nobrega combines contemporary Italian with a New York sensibility to create a tidy menu — covering breakfast through to dinner. Things aren't done by halves here, either — the pasta is handmade and hearty and there's a woodfired pizza deck. Enjoy lunch in, or if the office is calling you back grab a pastry or a sourdough sandwich on the run.


CHINA SPICE SYDNEY
We've all been there — the day's only halfway over and we're hitting refresh on Instagram and staring at the computer screen pretending to be productive. In these cases, what's needed is a lunchtime hit of BBQ to get your head back in the game. Enter China Spice Sydney, which bills itself as a Chinese-Malaysian eatery. BBQ duck and pork are displayed in all their lacquered glory at the front of the shop. All you need to do is choose your beast and what noodles and sides you'd prefer. In terms of Chinese fare, it also does a decent Hainanese chicken rice, while over the Strait of Malacca you can grab a good nasi goreng.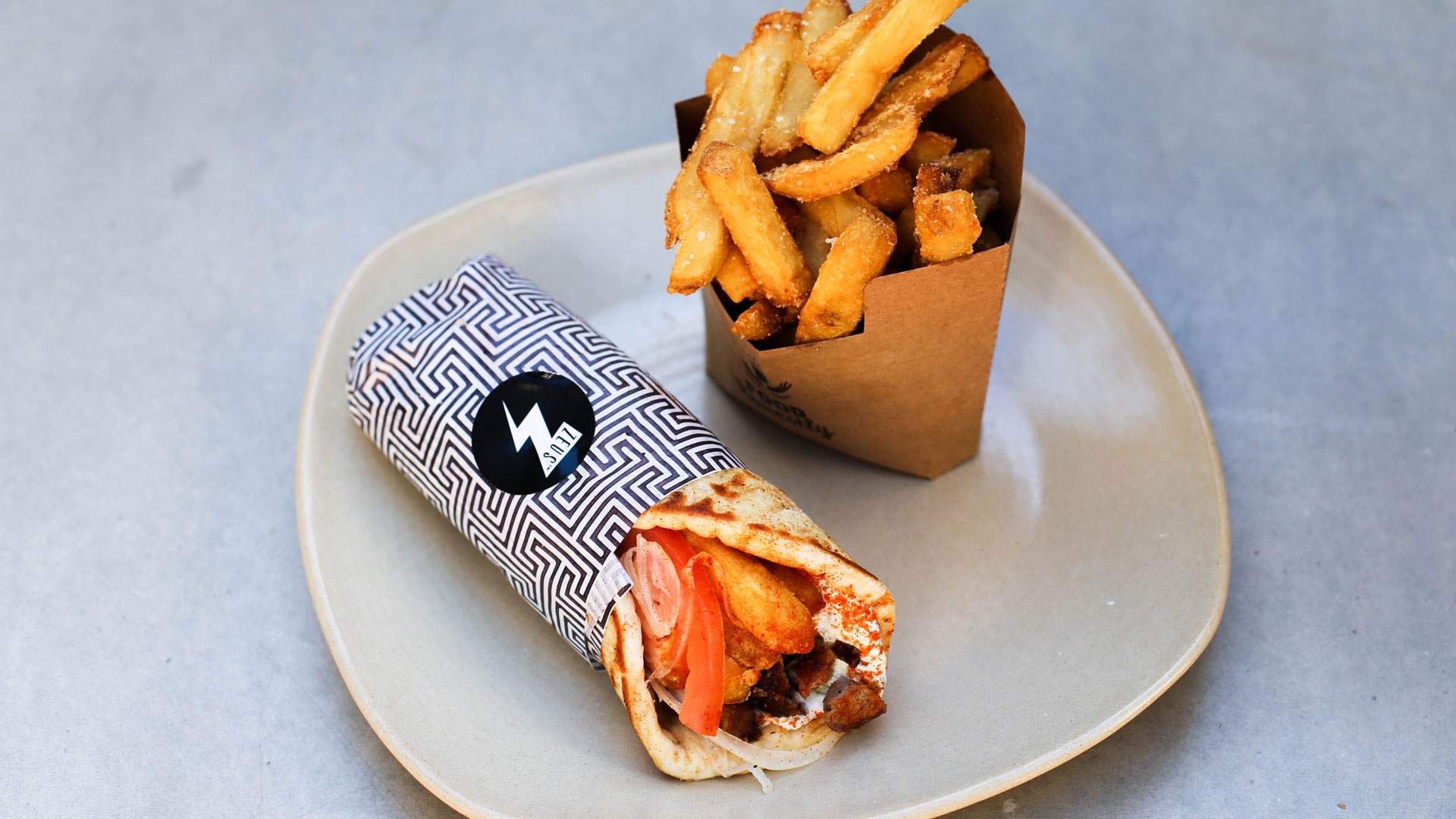 ZEUS
Haloumi-spiked mac and cheese balls? Yes, please. Zeus brings Greek street food with a twist to your lunchbox. Choose from pitas stuffed with meat, salad and a zingy sauce — or vego options, if you're that way inclined. If you're feeling Herculean, grab some meat from the spit — chicken, pork or lamb — and jazz it up with a side of slaw or pilaf. For those needing a fix after the night before, Yia Yia's loaded chips will set you right — chips covered in slow-cooked beef brisket, harissa aioli and smoky yoghurt, feta and sliced fresh chilli.


ROLL'D
Roll'd delivers a delicious slice of Vietnam to your working day. Keep things fresh with its signature rice papers rolls — with more traditional fillings such as beef and lemongrass through to inventive options like barramundi and avocado. Bahn mi has become a lunchtime favourite for Sydneysiders in recent years, and it's easy to see why. At Roll'd the crunchy baguette comes filled with pork, pickled vegetables, a hit of chilli a dash of coriander. For something more comforting — perfect for those chilly days — it also serves a mean pho. The recipe's been handed down through the family for generations so the broth is deep and complex.


FIRE & FOOD
If lunchtime comes around and you've got a hankering for something heartier (and covered in gravy) make your way over to Fire & Food. As the name suggests, lots of the food here is cooked over fire — roast meats, rotisserie chickens, souvlaki and a long lineup of burgers. It's the kind of place to head when you've had one (or three) too many drinks the night before and you're feeling a li'l dusty. If we're not far off the mark here, we suggest going all out and getting the King Burger with all the Aussie fillings — beetroot, bacon, egg and cheese — or a schnitzel and chips covered in salty gravy. You deserve it. You've been working hard.


POKED
It's hard to imagine a time when poké was not with us, such is the exploding popularity of this Hawaiian import. And it's not a mystery why — with its clean flavours and seasonal ingredients, the vitamin-filled poké bowl makes a great alternative to stodgier lunchtime options.
At Poked there are quite a few variations to choose from. In homage to its motherland, the Hawaiian comes with both tuna and salmon, pineapple salsa, pickled cabbage and edamame, with wonton crisps for crunch. Outside of the sea, there are chicken and beef bowls available and, unlike at many foodcourt outlets, vegans get a look in, too, with the veggie and bean packed bowls.


RYAN'S BAR
Ryan's Bar has long been the meeting place for city suits to enjoy an after work drink — and it's no slouch at lunchtime either. The outdoor space is one of the few north-facing public spaces in the city, so if there's sunshine to be had you can catch it here on your break while enjoying being free from prison. We mean, work. The menu is heavy on carbs with pizzas, burgers, schnittys and parmas keep you fueled throughout the afternoon. And if you're too overwhelmed (and under-motivated) to go back to the office, maybe a sneaky beverage will give you the encouragement you need. Just don't tell the boss.


Australia Square is also giving you the chance to win free lunch for a whole month. Make a purchase at any of the complex's casual dining spots between Monday, June 18 and Friday, July 6, receive your promo card and enter online and you'll go in the running to win $350 to spend on lunch.
Published on June 19, 2018 by Tamar Cranswick