FOOD & DRINK
Surry Hills Pub Harry's Is Now Serving Up $10 Burgers and Cocktails All Day, Every Day
And it has a brand-new menu featuring a popular Mexican street snack: taquitos.
Surry Hills Pub Harry's Is Now Serving Up $10 Burgers and Cocktails All Day, Every Day
And it has a brand-new menu featuring a popular Mexican street snack: taquitos.
Back in July, Surry Hills favourite Harry's celebrated its return with a $10 burger and cocktail special. Luckily for us, it has decided to make the deal a permanent fixture. You can now enjoy Harry's fan favourite burgers as well as its range of cocktails for just $10, seven days a week.
Each day you'll be able to choose between wagyu beef, fried chicken and eggplant schnitzel burgers, with a weekly secret burger option available on Wednesdays. When it comes to cocktails, you have the option of three classics: margarita, Aperol spritz and negroni.
The $10 burgers and cocktails come as part of Harry's brand new menu. Lead by Head Chef Gustavo Silveira Melo and Executive Chef Tom Walton, the new lineup also includes taquitos: a popular Mexican street snack of hand-rolled, fried tacos. Barbacoa beef, ancho chicken and chipotle adobo sweet potato taquitos are all available to enjoy alongside traditional pescado, mojo rojo cauliflower and al pastor pork tacos.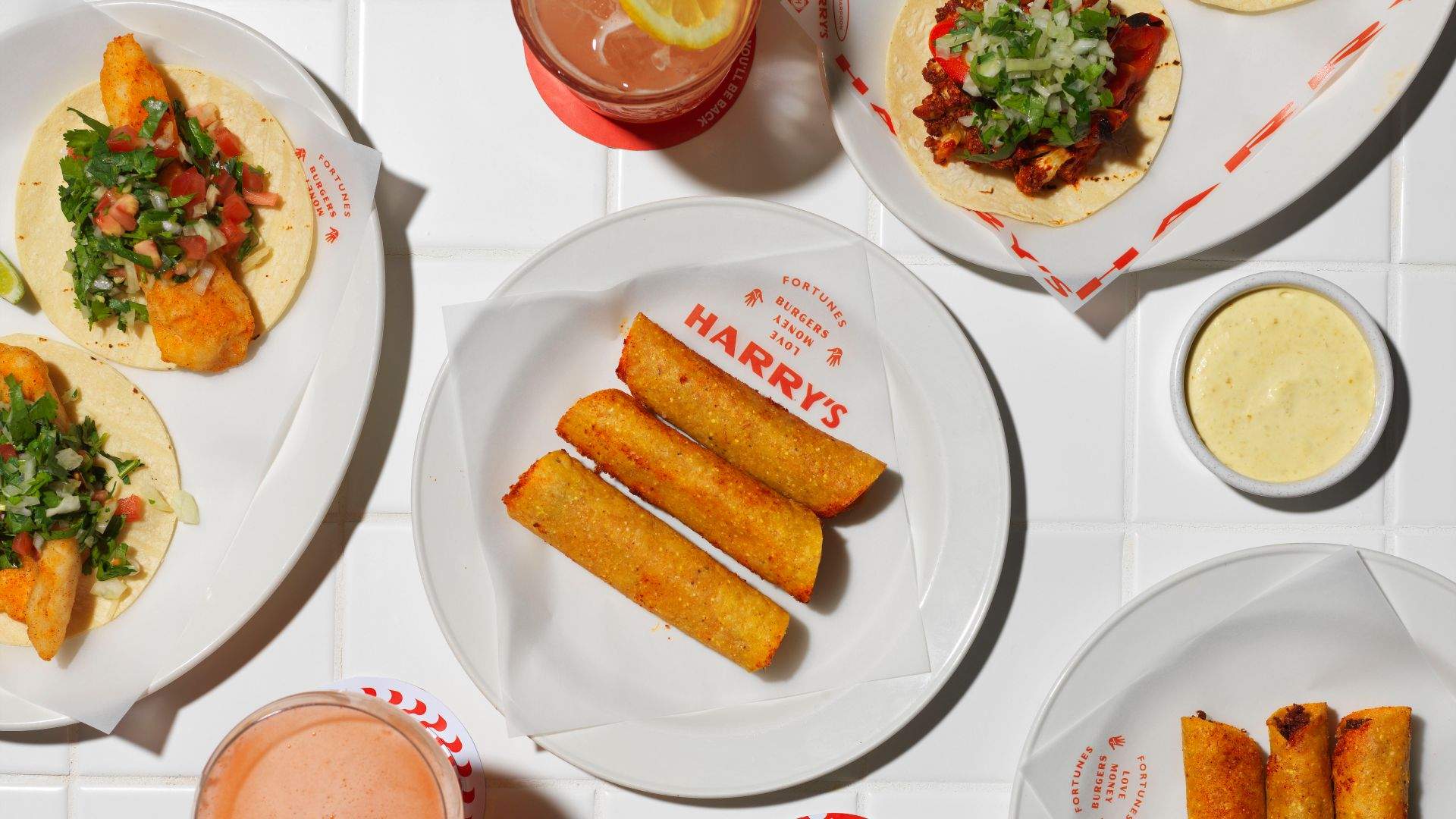 Mainstays of the Harry's menu like its fish and chips and scotch fillet steak are here to stay, but the potential burger–taco combination is the star of the show. "Burgers and tacos are in our DNA," Chef Gustavo said of the new menu items. "I grew up in Brazil snacking on taquitos and I lived in and out of Mexican restaurants and street food places. I always paired tacos and taquitos with a beer or a margarita."
The taquitos are available for three for $9 making them the perfect shared snack or starter before tucking into a burger.
If you're not already full from this new selection of mains, the menu also offers a decadent sundae with peanut dulce de leche, vanilla ice cream, violet crumble and a waffle cone for dessert.
Harry's is open 11.30am–10.30pm Sunday–Thursday and 11.30am–11.30pm Friday–Saturday at 40/44 Wentworth Avenue, Surry Hills.
Top image: Exterior photo by Nikki To.
Published on October 23, 2020 by Ben Hansen