FOOD & DRINK
The Mary's Team Is Opening a Rooftop Burger Bar Above Chippendale's Historic Lansdowne Hotel
Mary's On Top is opening tomorrow and offering 30 percent off all food for a week.
The Mary's Team Is Opening a Rooftop Burger Bar Above Chippendale's Historic Lansdowne Hotel
Mary's On Top is opening tomorrow and offering 30 percent off all food for a week.
Back in 2017, Jake Smyth and Kenny Graham of Mary's fame resurrected Chippendale's historic Lansdowne Hotel. They gave it a facelift — complete with pin-up girl covered bathroom ceilings — and brought back live gigs on both levels. But, they didn't stop there. A year later, the duo opened a mini-pizzeria on its ground floor — and now, they're transforming the rooftop.
Mary's On Top — sung to the tune of Beyoncé's 'Love On Top', obviously — was originally slated to open in spring, but was brought forward because Smyth and Graham had out-of-work staff during the COVID lockdown and The Lansdowne has been unable to host live gigs. Now launching this Thursday, June 4, the rooftop spot will be serving up classic Mary's fare: burgers, beers and natural wine.
As well as the signature Mary's burger, mash 'n' gravy and fried chook, the food lineup will feature a dedicated vegan menu with animal-product free versions of the aforementioned dishes, including a fried chook-style cauliflower.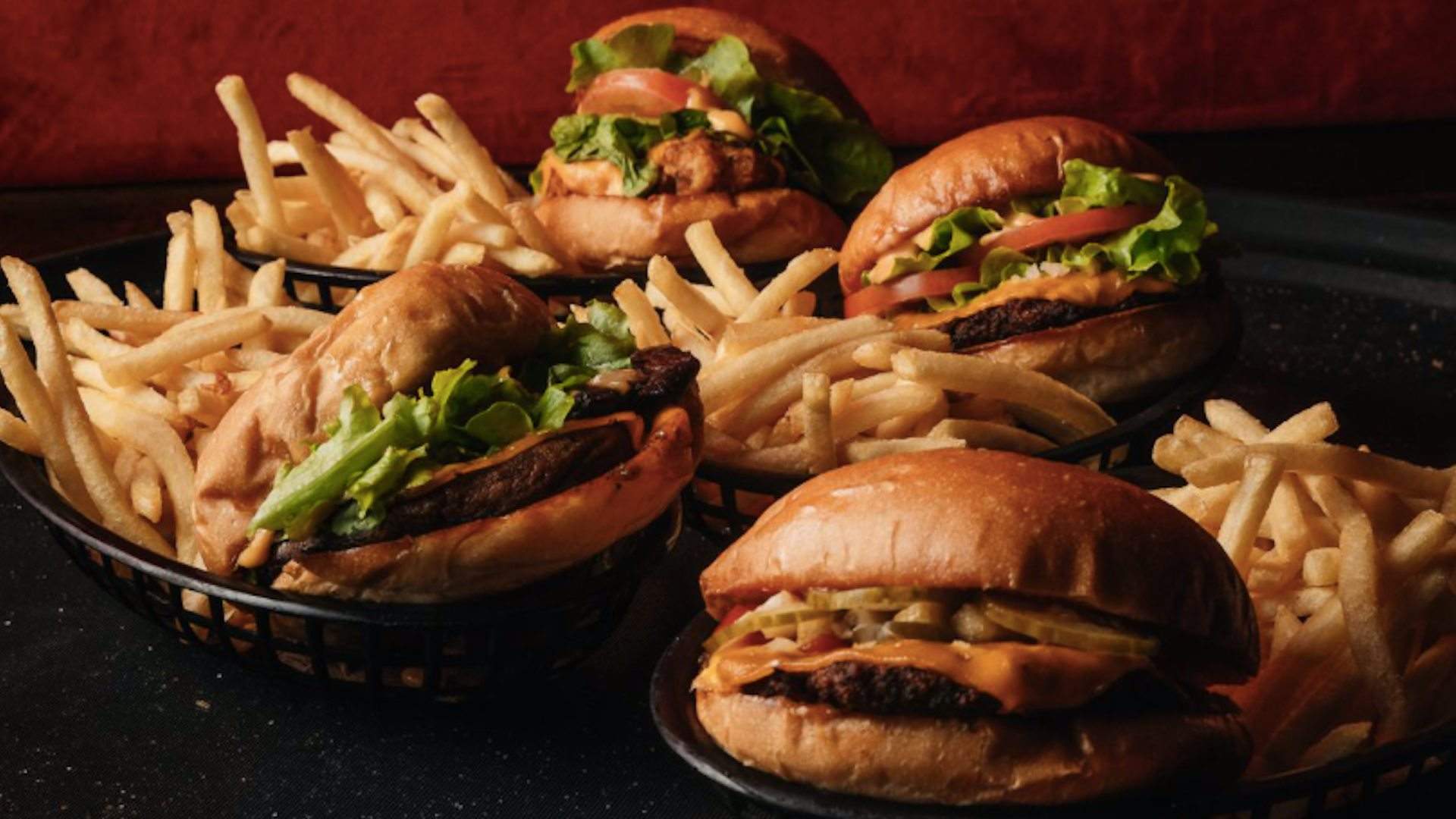 The boys said they'd always hoped to bring the venue's rooftop to life, but it was the pandemic that kicked them into gear. "Its always been sitting there, taunting us with its proximity and promise," Smyth said in a statement. "Now with the world gone crazy, we figured we would match that craziness by opening a fucking venue in the midst of the COVID mess."
It's not the only action they're doing in response to COVID-19, either. The pair knows that lots of Aussies have had their salaries reduced during the crisis, so they're temporarily reducing the price of food at five Mary's venues. From Thursday, June 4 till Wednesday, June 10, you can get 30 percent off burgers, chook and mash at Mary's outposts in Newtown, Circular Quay, Castlereagh Street, Mary's On Top and Melbourne, with the deal valid for sit-in meals as well as via Deliveroo.
You won't be able to dance the night away at The Lansdowne just yet, as the venue will remain closed for now, so to get to Mary's On Top you'll need enter via the stairwell on Knox Street. The opening of the venue will be weather dependent — so check its Instagram before heading in — but if all goes well, it's hoping to open from Thursdays to Sundays.
Mary's On Top opens above The Lansdowne Hotel, 2–6 City Road, Chippendale on Thursday, June 4 from midday. Mary's On Top, Newtown, Circular Quay and Castlereagh Street venues will be offering a 30 percent discount on food from June 4–10.
Top image: Jake Steel
Published on June 03, 2020 by Samantha Teague