Tramsheds' New Restaurant Palle from the Flour Eggs Water Team Is All About Meatballs
Grab your meatballs with spaghetti, on a sub or in a bucket.
While Sydney's Italian cuisine is known for being inventive and boundary-pushing — think Bella Brutta's clam pizza or Ragazzi's ever-changing ravioli varieties — sometimes all you want is some simple homely food. Palle, the new restaurant coming to Tramsheds from the team behind A Tavola and Flour Eggs Water, is all about homely and hearty Italian food with one big speciality: meatballs.
"Mum's recipe was basic, but it was full of sustenance and love. It took a pandemic to make me wonder why the meatball has taken a backseat in the dining scene," said Founder of A Tavola, Flour Eggs Water and Palle Eugenio Maiale. "Palle is all about bringing back comfort, nostalgia and love, in a fun and playful way."
Translating to "balls" in Italian, Palle is bringing bright colours, terrazzo clad tabletops and a concise themed menu to Tramsheds, alongside the existing Flour Eggs Water outpost and Forest Lodge favourites like Belles Hot Chicken, China Diner, Fish & Co and Messina.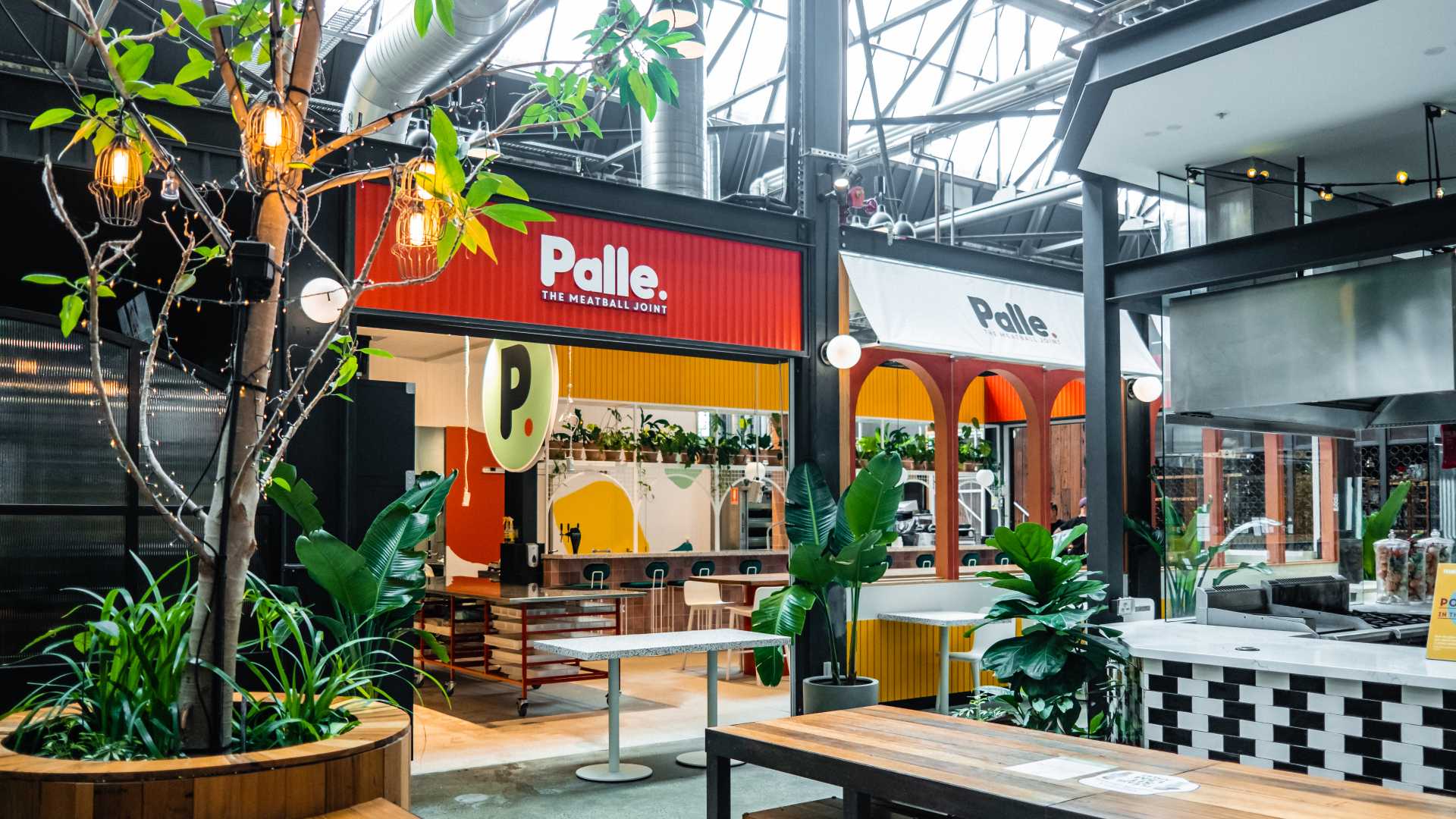 On the menu at the vibrant and colourful diner, you'll find classic meatballs side-by-side with more uncommon takes like salt cod and potato balls or tangy lamb tzatziki balls.
From there you have a decision to make. You can order your meatballs in a set of two, a bucket of twelve, inside a sub or on top of a bed Palle's house-made spaghetti. There's even a chicken parmi sub or a lamb ball sub with whipped feta.
If you want to ease into your meal before ordering your bucket of meatballs, there's a range of classic Italian starters and sides on offer. Cold cut meats, cheesy garlic bread, fried zucchini flowers, white cabbage salad and a crab and corn crostini will all tempt you before you even get to the main event.
Of course, bombolini is the obvious dessert to have on offer at a meatball restaurant and Palle doesn't disappoint, with cinnamon, raspberry, Nutella or dulce de leche-flavoured balls available post-dinner.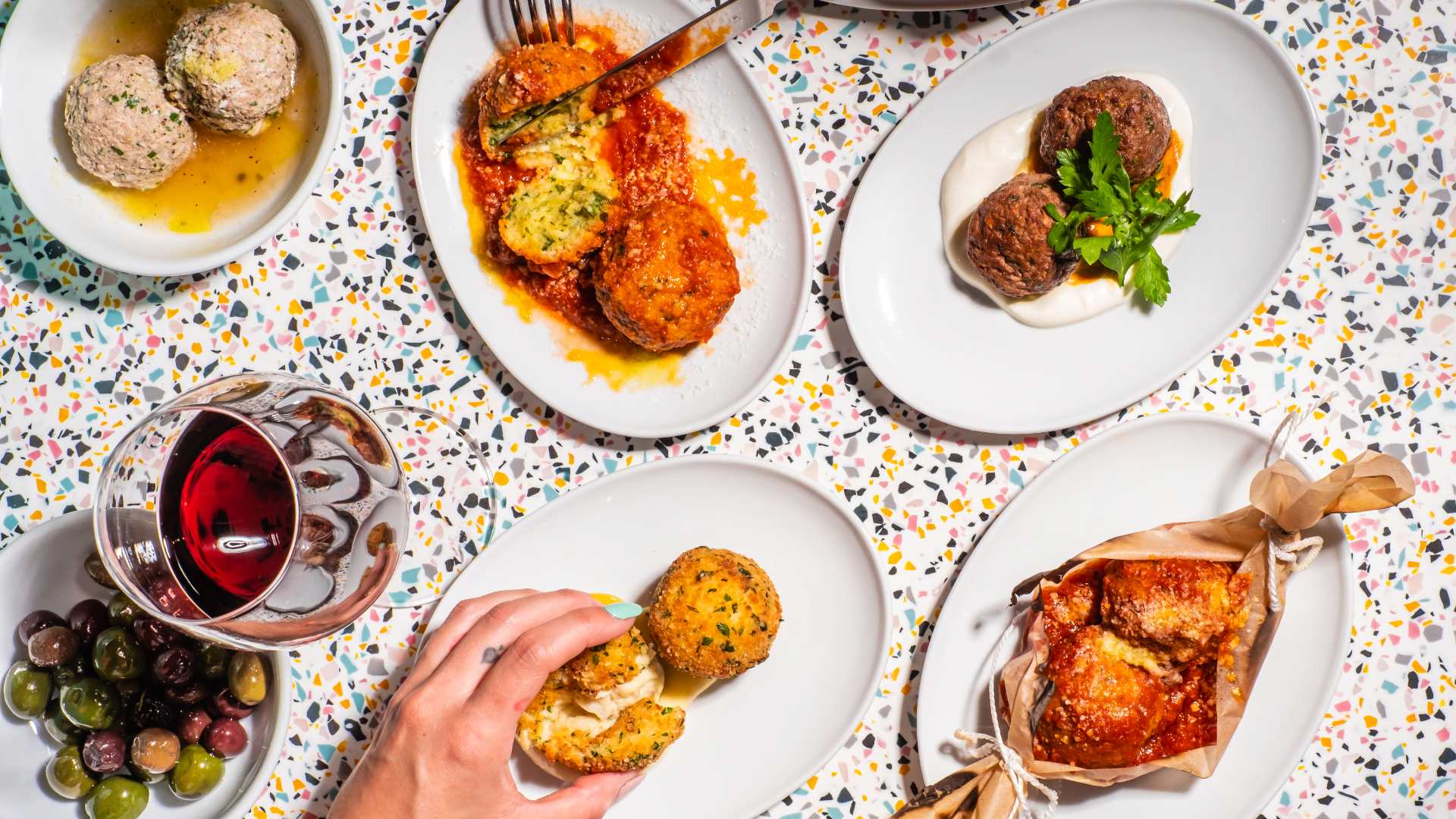 Palle will open on Friday, May 6 at Tramsheds, 1 Dalgal Way, Forrest Lodge. It will be open for lunch and dinner Friday—Sunday.

Images: Dexter Kim