Vegemite and Cheese Pizza Now Exists Thanks to Domino's New Limited-Edition Menu Addition
Slathering the yeasty spread across a pizza base, then adding mozzarella, the cheesy food mashup is only available for three weeks.
Usually, Vegemite gets spread across bread. It's simple, it's easy and, if you like the yeasty Australian staple, it's a classic. But that's just one way to enjoy the famed product, which has found its way into chocolate, milk shakes, icy poles, ice creams, burgers, popcorn and booze, too — and now, to the top of a pizza as well.
In the type of new menu item that'll either have you ordering right now or rethinking ever eating a slice again, Vegemite and cheese pizza is a real thing that now exists at Domino's. It's a limited-edition addition to the chain's menu, however, so if you're currently somehow salivating at the thought of this new food mashup, you've got three weeks to get a taste — starting Monday, October 11.
Yes, a Vegemite and cheese pizza is as straightforward as it sounds, with Domino's slathering the yeasty spread across a pizza base, then adding mozzarella. Yes, your tastebuds and stomach are definitely allowed to feel confused about the whole idea.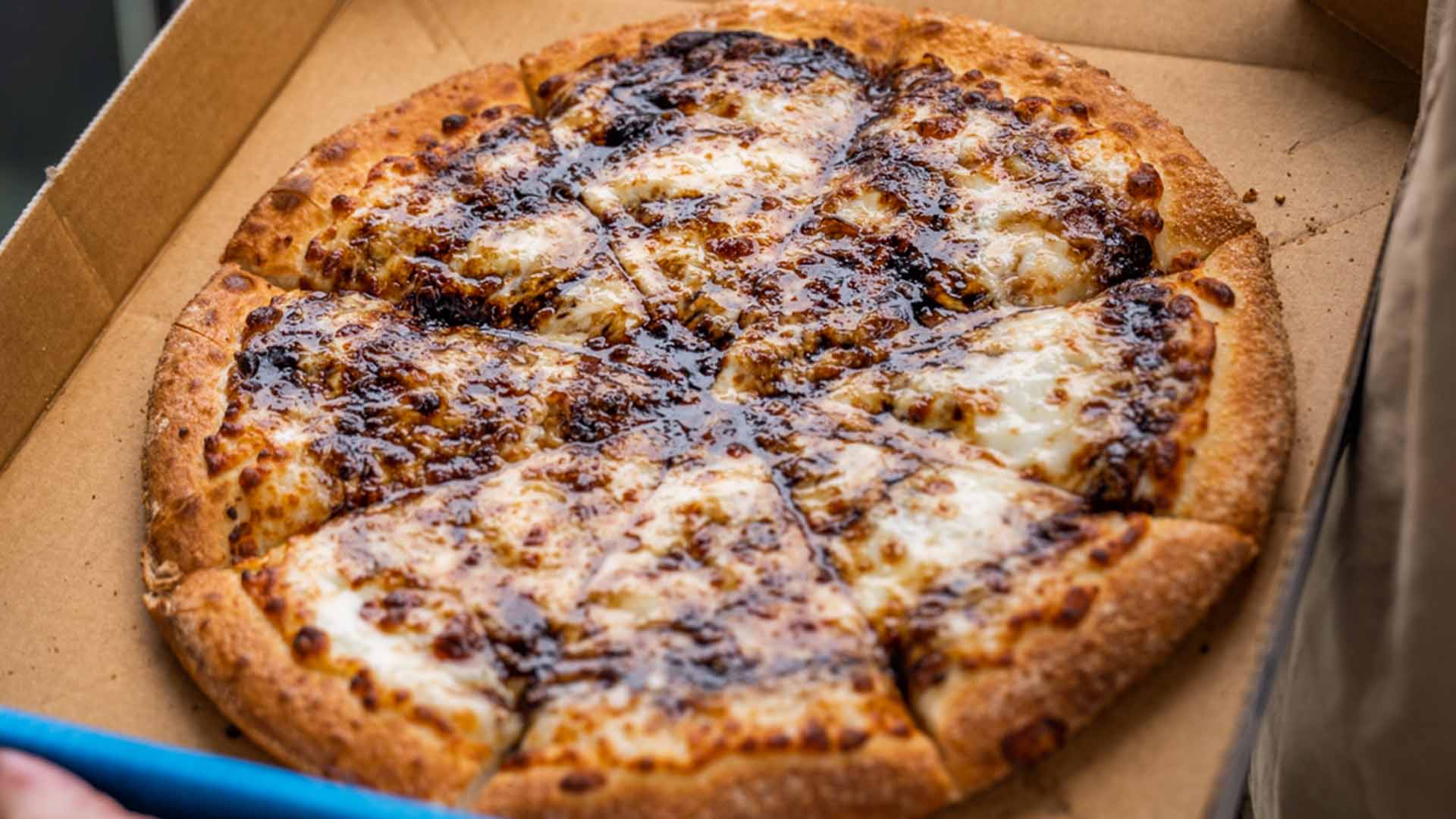 Wondering why such a Frankenstein's monster of a pizza has come to fruition? Domino's asked its social media followers if they'd sink their teeth into this exact creation, and they responded with an overwhelming yes.
If the new Vegemite and cheese pizzas prove so popular that they sell out quickly, they won't actually be on the menu for the full three weeks — if you need an extra incentive to give one a try. Price-wise, they start from $7.95 for pick up, and are available at all Aussie stores.
Vegemite and cheese pizzas are available at Domino's from Monday, October 11–Sunday, October 31 — unless sold out earlier.