FOOD & DRINK
Where to Try These Fancy French Vanilla Vodka Cocktails in Sydney
Try this limited-edition vanilla vodka by Grey Goose at three of Sydney's top bars.
Where to Try These Fancy French Vanilla Vodka Cocktails in Sydney
Try this limited-edition vanilla vodka by Grey Goose at three of Sydney's top bars.
in partnership with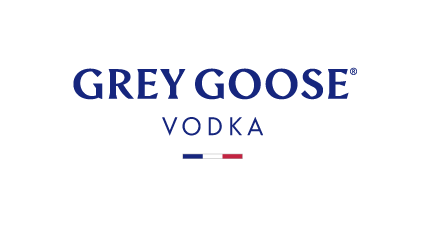 It can be hard to feel festive when it's 35 degrees in Sydney, but there's no reason we can't indulge in traditional Christmassy flavours in summer. Ahead of the busy party season, Grey Goose's La Vanille has returned to three Sydney bars for a short period of time. The vanilla-flavoured vodka is made from concentrated vanilla beans with enough natural sweetness and a heavenly aroma that could melt hearts, and this coveted line is sure to bring a festive feel to this season's summer catch-ups. The premium French vodka uses vanilla beans harvested in Madagascar — and there's no added sugar. The flavour was first released in 2003, subsequently achieving a cult-like status among bartenders, and though it's not available to buy in shops you can taste the bold caramelised toffee notes in three specially created cocktails in Sydney. Here's where you treat yourself to an exclusive cocktail with a vanilla twist.


MAYBE SAMMY: LADY LUCK
Widely considered one of the best bars in the country — and recently voted as one of the World's Top 50, Maybe Sammy is heaven for cocktail lovers. The new Lady Luck cocktail marries Grey Goose La Vanille with curaçao and passionfruit for tropical flavour, and maraschino for the retro feel. It's shaken with egg whites and soda to give the drink a salivating souffle vibe. Located in the heart of The Rocks, this 50s-inspired bar is home to a team of bartenders obsessed with all things alcoholic, dedicated to finding new and creative ways to get you tipsy while exciting those taste buds. Pair it with the Flamingo Burrata, which comes with rhubarb and orange compote.

MRS SIPPY: MISS DOUBLE BAY
A premium vodka needs a fancy setting, so Double Bay's Mrs Sippy is the perfect spot to park yourself, grab one of its ultimate signature cocktails and soak up all the decadence the harbourside suburb has to offer. Aptly named the Miss Double Bay, the new cocktail exudes class and flavour without the guilt of a sugar overload. It's made with the naturally sweet Grey Goose La Vanille, pear liqueur and a lemon cucumber juice — and it'd be very easy to sip on all day. With such a fresh cocktail, order the Sydney rock oysters with ponzu dressing followed by the yellowfin tuna tartare.

SMOKE: ENDLESS SUMMER (2.0)
The eternal summer struggle is trying to find the perfect cocktail bar, one with harbour views and enough breeze that you feel cool and comfortable to linger for a while. We're pretty sure the struggle is over at Smoke in Barangaroo House, where you can try the new Endless Summer (2.0) cocktail. It's been revamped for a limited time offering Grey Goose La Vanille with Aperol (it shouldn't work, but it does) and a tarty passionfruit purée. The result is a sweet-bitter delight with a fluffy, lemony egg white finish that's light enough to soothe any heat-induced blues this summer. Take advantage of Smoke's tapas-style dining and order share plates of grilled asparagus skewers, Fremantle octopus or chicken liver parfait.

Each Grey Goose bottle is distilled and bottled in France, and the high-quality vodka has a 100-percent traceable production process, from crop to cork. Upgrade your weekend by choosing the premium vodka — with a vanilla twist — in your classic cocktail.
Top image: Maybe Sammy by Trent van der Jagt.
Published on November 22, 2019 by Chloe Collard