FOOD & DRINK
Why Whisky Highballs Will Be The Surprise Drink of Spring Thanks to These Creative Bartenders
Sydney's innovative bartenders are putting their own spin on the classic drink.
Why Whisky Highballs Will Be The Surprise Drink of Spring Thanks to These Creative Bartenders
Sydney's innovative bartenders are putting their own spin on the classic drink.
---
in partnership with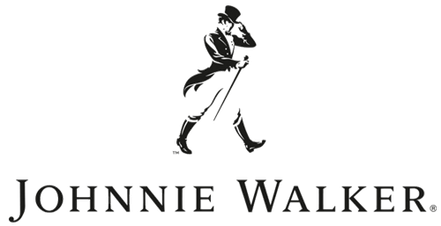 It's hard to say where and when the whisky highball was first invented. The story goes that English actor E.J. Ratcliffe brought the concept to America in 1894, where a bartender at the Adams House in Boston dubbed it a 'highball'. The recipe — whisky and sparkling water in a tall glass — appeared in a book called The Mixologist in 1895, under the name 'Splificator'. But over the years, the name highball stuck — and the rules for making one vary as much as the story of its invention.
Here to shake up the whisky highball this spring are three of Sydney's leading bartenders: Scout's Matt Whiley, who also oversees the cocktails at Icebergs Dining Room and Bar, plus Maybe Sammy owner Stefano Catino and award-winning bartender Andrea Gualdi. Each are working with Johnnie Walker to take the well-loved drink to a new level — with twists like papaya cordial, bergamot syrup and a tropical mix of citrus and coconut.

A BRIEF HISTORY OF THE HIGHBALL
During the late 19th century, there was a phylloxera epidemic that wiped out vineyards in Europe — and wine and spirits like brandy and cognac were not as readily available as they had been. The wealthier classes, who used to mix brandy and cognac with carbonated water, instead opted for blended scotch whisky with soda. And the whisky highball was born.
To make it, some say the whisky and ice needs to be stirred 13 and a half times and soda water poured down the arm of the spoon, while others tell you to keep that spoon the hell away from it. What's not debatable is the tall glass, ice, whisky and carbonated water.
Artisans of the craft know there are countless combos and garnishes available, from adding mint to a smoky whisky or introducing a lemon twist when you want to highlight the citrus notes. It's designed to have a refreshing taste, to accompany a nice meal and to bring out the flavours of the whisky.
Today, Blended Scotch Whisky has become an increasingly popular base for the highball — thanks largely to its diverse flavour notes. Johnnie Walker Black Label, for example, has layers of vanilla and dried fruits with a subtle smoky finish. That's because Johnnie Walker has 29 distilleries in Scotland, producing roughly 11 million casks of whisky from which they make their blends. It makes it the perfect starting point for a whisky highball as there's a variation that suits lots of people's palates.

WHO'S SHAKING THINGS UP?
Sydney's ultimate beach bar, Icebergs Dining Room and Bar, has tasked talented mixologist Matt Whiley with crafting a summery interpretation of the classic. The decadent new take on the whisky highball is made with just four ingredients: anise soda, verjus, bergamot syrup and Johnnie Walker Black Label. Whiley's calling it Walking on Thin Ice ($20) and to match that interesting use of citrusy bergamot in the cocktail, Icebergs has paired it with a raw seafood cracker that's as good looking as those million-dollar views over Bondi. Try the combination for $24 any day this month.
In fact, Matt Whiley has come up with two creative updates to the classic whisky highball. At the Sydney outpost of the award-winning London bar Scout, Whiley's serving up a Papaya Don't Preach ($21) — he's replaced supermarket soda with tea tree distillate, papaya cordial and pluot (apricot and plum hybrid) soda, Johnnie Walker Black Label and topped it with a papaya glass garnish. We'd expect nothing less from one of the world's most celebrated bartenders — and you can taste it for yourself at Scout, the sleek cocktail bar within The Dolphin.
Over in The Rocks, 50s-inspired cocktail bar Maybe Sammy (named for jazz era icon, Sammy Davis Jr) is getting just as creative. Bar owner Stefano Catino and bartender Andrea Gualdi, who was named 2017 World Class Australia Bartender of the Year, have created the deluxe Johnnie & Flamingo ($15) — a perfectly balanced and refreshing mix of housemade tropical soda, housemade flamingo cordial (citrus and coconut) and Johnnie Walker Black Label. And the excellent kitchen team is pairing it with a Smoking Gun bagel for $20, available between 4.30–6.30pm on weekdays. Make your way to the retro Las Vegas-influenced bar to taste the pairing for yourself.

Far from being just a scotch and soda, the highball is surprisingly versatile, creative and has a refreshing taste. Head to Icebergs, Scout and Maybe Sammy to try the creative takes on this classic drink. 
Top image: Trent van der Jagt. 
Published on November 08, 2019 by Concrete Playground