FOOD & DRINK
Black Star Pastry's Christopher Thé Has Launched a New Range of Crumpets and English Muffins
The creator of the famed Strawberry Watermelon Cake has turned his focus to breakfast.
The world-renowned pastry chef behind the famed Strawberry Watermelon Cake has gone back to baking basics with his new endeavour. Christopher Thé, founder of Black Star Pastry, has collaborated with Salt Meats Cheese to launch This Is Us, a range of classic savoury breakfast goods.
Thé's journey at Black Star ended in 2019, and he spent time after unwinding with his family and experimenting in the kitchen. Those experiments led to a collaboration with Salt Meats Cheese and the birth of This Is Us. A line of gourmet retail products, the range currently includes hand-stretched, vacuum-sealed pizzas and, under Thé's watch, crumpets and muffins.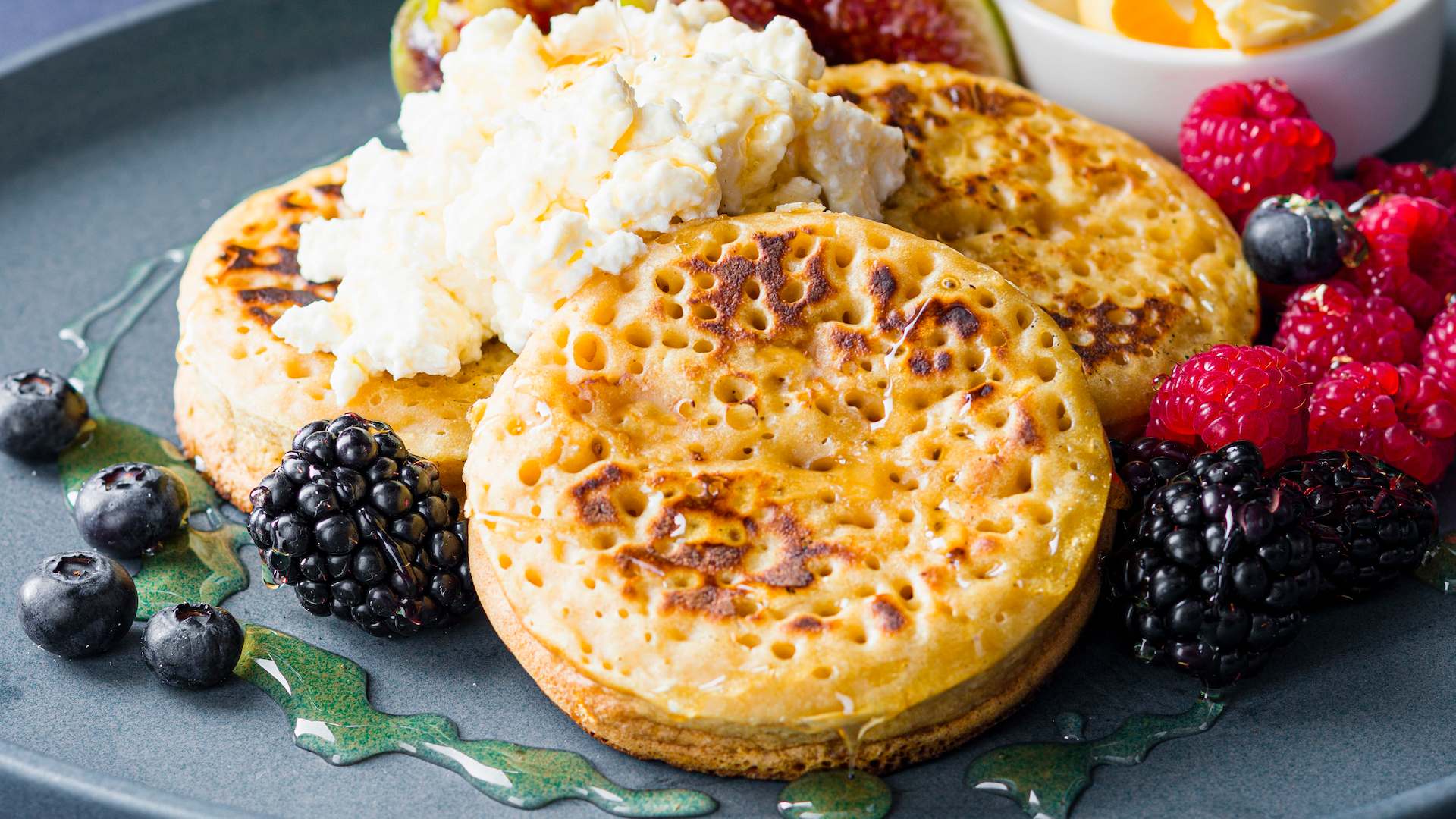 Thé's preservative-free, naturally-leavened sourdough crumpets and english muffins are handmade using single-origin flour from northern New South Wales. While they, of course, come plain, this means you can get crafty with your toppings. You could, perhaps, fill your muffin with LP's chorizo, a fried egg and Condimental hot sauce, or lather your crumpets in honey and Pepe Saya butter. But, that is just one suggestion — the possibilities are, as they say, endless.
Available exclusively from Harris Farm Markets across NSW, the new range is an extension of Thé's passion for sustainable and farm-to-kitchen cooking. Expect more products to drop in the coming months, too.
This Is Us by Christopher Thé is available from Harris Farm stores across NSW.
Published on July 16, 2020 by Caitlin Morahan