FOOD & DRINK
Mike McEnearney's Canteen-Style Restaurant Kitchen by Mike Is Opening in the CBD
It will take over the space currently home to the chef's fine-diner No.1 Bent Street.
Mike McEnearney's Canteen-Style Restaurant Kitchen by Mike Is Opening in the CBD
It will take over the space currently home to the chef's fine-diner No.1 Bent Street.
---
Kitchen by Mike's casual approach to fine dining was game changing when the restaurant first opened in Rosebery all those years ago (way back in 2012). It combined casual eating, American high school lunchrooms, locally sourced ingredients and an acclaimed chef — Mike McEnearney — to create a flexible, no frills restaurant that sold itself through the main event: food.
The canteen-style restaurant then closed — to much despair from fans — in 2015. But, it's about to return. This time, though, it's reopening in the CBD — which means city workers' lunch options are about to improve tenfold.
Moving into the digs of McEnearney's soon-to-close fine diner No.1 Bent Street — which is located, fittingly, at 1 Bent Street — Kitchen by Mike will start serving fresh, nourishing food, from breakfast through dinner, from Wednesday, May 1.
Those familiar with the now-closed flagship KBM in Rosebery, or the new canteen at Sydney International Airport, will be pleased to know that well-loved breakfast favourites are still on the bill, such as McEnearney's bacon butty and the sourdough pancakes with lemon curd. His famed woodfired sourdough will also be available — at all times.
For lunch and dinner, you'll be able to browse through an array of salads, woodfired and slow-cooked meats, tartines, pizza and pastries. Many vegetarian options will be on offer, too, including cauliflower, sheep's curd, green apple and radicchio on sprouted buckwheat toast, and the famed cucumber, mirin, ginger and sesame salad.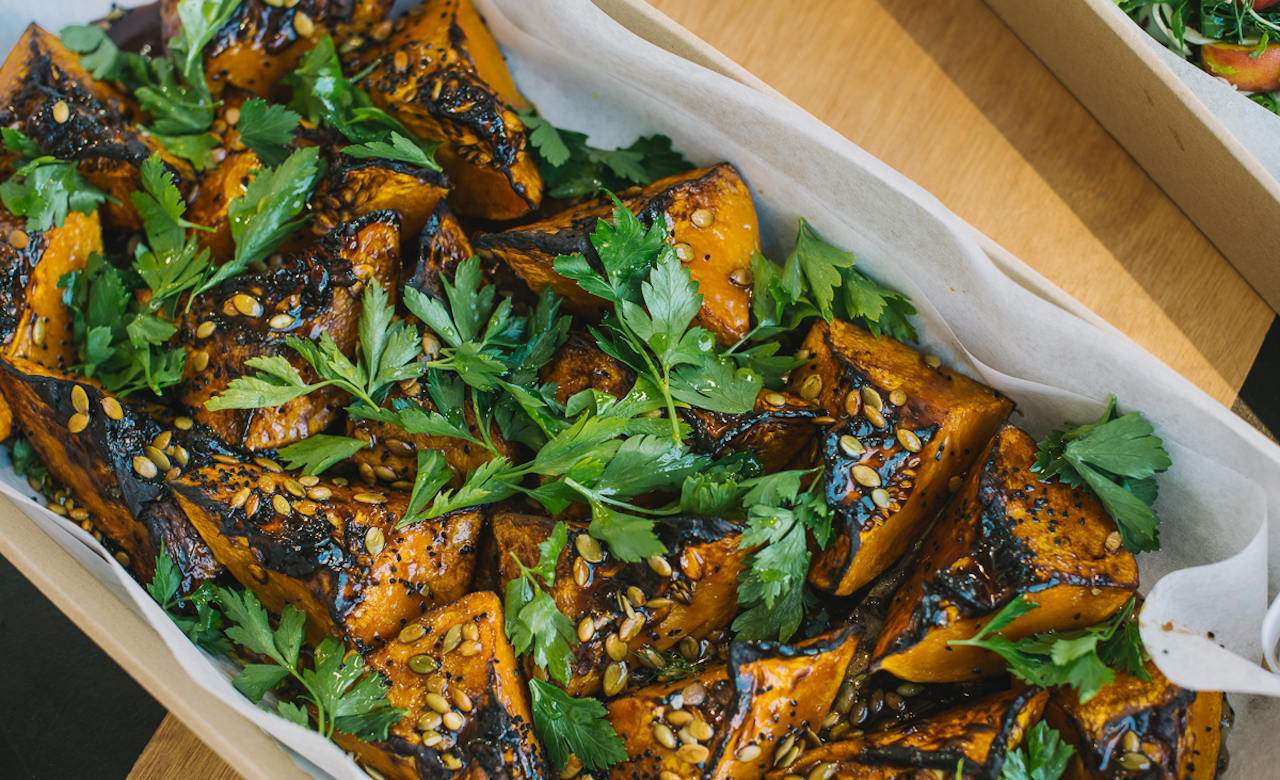 While it seems like the Rosebery KMB has been closed forever — four years is a long time — McEnearney says plans to reopen the restaurant have been in the works for quite some time. "We've been trying to re-open Kitchen by Mike for a while," said McEnearney in a statement. "Then it hit me— it was right under my nose all the time. No. 1 Bent Street is the perfect fit."
According to the acclaimed chef, the casual style of eatery is more fitted to the CBD at the moment — with city workers on the look out for "casual yet wholesome places to eat" — so, he decided to close No. 1 Bent Street, and open KBM instead.
Keeping with McEnearney's environmentally friendly approach to running venues, the restaurant will also be low waste and single-use plastic free. Customers will also be encouraged to bring their own reusable takeaway containers — and coffee cups, of course — when ordering food to-go. And there are plans to rebuild the Physic Garden, which was once attached to the Rosebery KBM outpost. At its biggest, the urban garden contained 100 different plant species, 50 of which were grown for their medicinal properties.
Find Kitchen by Mike at 1–7 Bent Street, Sydney from May 1. It will be open from breakfast through dinner, with both dine-in and takeaway options available. No 1 Bent Street will close on Thursday, April 18.
Published on April 09, 2019 by Cordelia Williamson