TRAVEL & LEISURE
This Is Where the New Metro West's Seven Sydney Train Stations Will Be Located
Construction on the high-speed underground train to Parramatta is (finally) set to kick off in 2020.
Construction on Sydney's much discussed underground train line, set to make trips between Parramatta and the CBD a whole lot quicker, will finally get underway in 2020. And the NSW Government has just confirmed the location of the 24-kilometre railway line's seven metro stations.
Exactly where the Metro West will depart from the CBD is still to come, but the high-speed underground train will journey through new, fully accessible, metro stations at The Bays Precinct, Five Dock, Burwood North, North Strathfield and Sydney Olympic Park on its way to Parramatta, and then on to Westmead. Extra stations are also being considered in Pyrmont and Rydalmere.
When it's all complete — 2030, by current estimations — getting around the western suburbs should be far quicker and less congested. The government is promising the new project will double the capacity of public transport in the area, and take just 20 minutes to get from the city to Parramatta.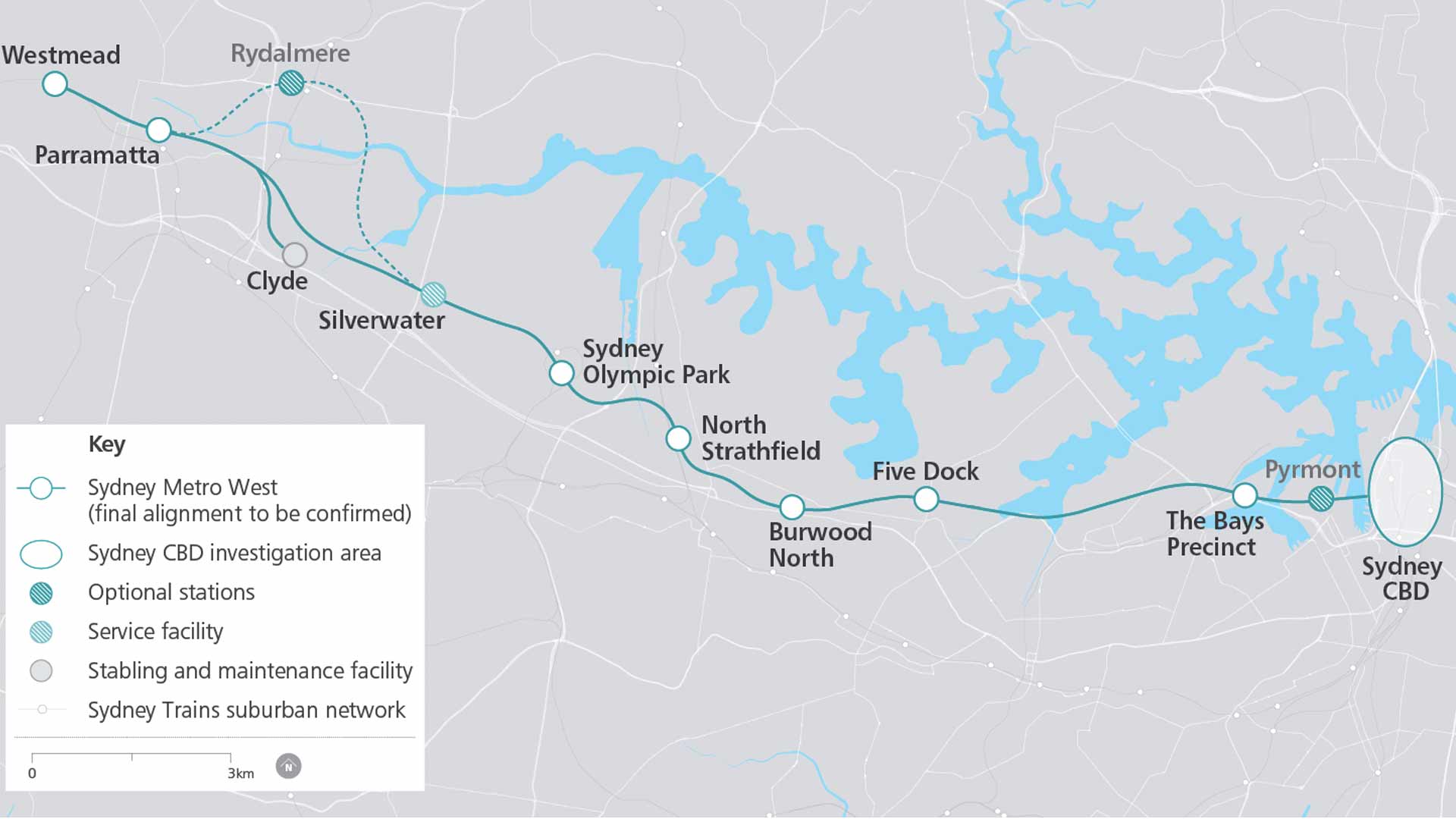 As you can imagine, this is a pretty big endeavour, and there's a long way to go before we can reap the benefits of faster and easier travel to the cultural and sporting hub of Sydney Olympic Park, and the new Powerhouse Museum in Parramatta. According to The SMH, close to 120 properties will be forcibly acquired to make room for the Metro West line, including 23 residential properties, the Sydney Speedway (a dirt racing track in Granville) and dozens of small businesses.
Those wanting to check out what it's like in the fancy new driverless trains, can jump on the Metro North West railway line that launched back in May — another part of the government's overall Sydney Metro project. Once complete, Metro West and Metro North West, together with Metro City and Metro South West, will see a new railway linking Rouse Hill to Chatswood, travelling under the Sydney Harbour to the city, then down to Bankstown. Sydney Metro West will link the city to Parramatta.
The next steps for the Metro West leg will see the NSW Government release a detailed planning and environmental assessment for public feedback next year — so keep an eye out for that if you've got some strong feelings about the project.
Construction on the Metro West is set to commence in 2020. To read more about the project, head to the Sydney Metro website.
Top image: A render of Westmead Station
Published on October 22, 2019 by Leisha Kapor