TRAVEL & LEISURE
Ten Things to Do in the Snowy Mountains During the Warmer Months
Hike, bike, horse ride, sail and even helicopter your way through the Snowies.
Ten Things to Do in the Snowy Mountains During the Warmer Months
Hike, bike, horse ride, sail and even helicopter your way through the Snowies.
---
in partnership with

When warm weather arrives, the Snowy Mountains transform into an adventurer's playground. Lakes you wouldn't dip a toe into during winter become dazzling, sun-kissed visions, perfect for windsurfing, sailing and fishing. Walking, cycling and horse riding trails buried in snow thaw out, allowing you to wander through twisted snow gum forests, across wildflower meadows and along majestic mountain ridges, surrounded by incredible panoramas. Here are ten ways to spend time in the Snowies during the warmer months — from paddling the legendary Snowy River to catching trout in Lake Eucumbene to camping by tranquil Thredbo River.


WINDSURFING AND SAILING ON LAKE JINDABYNE
Whether you're completely new to windsurfing or a seasoned expert, peaceful Lake Jindabyne, one of the highest lakes in Australia, offers escapades a-plenty. Winds are pretty steady (yet gentle) and there's not too much traffic, so you don't have to continually stress about bumping into someone else. What's more, the mountainous scenery is stunning. There's a bunch of windsurfer hire spots about, including Sacred Ride and Snowy Mountains Holidays. Alternatively, you could consider a sailboat. If you're looking for fellow sailors, check out Lake Jindabyne Sailing Club, which runs a busy program from November to March.


PADDLING THE SNOWY RIVER
Starting on Mount Kosciuszko's slopes and flowing into the Bass Strait in Victoria, the Snowy River's 352 kilometres provide ample opportunities for paddling. That said, there are rapids and tight spots a-plenty, so, unless you're experienced, it could be a good idea to find a guide. Alpine River Adventures runs adventurous, yet suitable for newbies day trips and multi-day expeditions through the ancient Byadbo Wilderness. Expect to meet platypuses and brumbies, to journey through steep gorges and to rush down grade-three rapids.


HORSE RIDING IN THREDBO VALLEY
Unencumbered by snow, Thredbo Valley is a picturesque garden of pretty snow gums, towering mountain gums and open plains, with the wild Thredbo River running through. To find out what The Man from Snowy River was all about, experience it from a horse's back. Thredbo Valley Horse Riding has been running trail rides since 1993. For a taster, book a one or two-hour ride, or to spend a bit longer in the saddle, go for a half-day adventure. All rides include gear and basic instruction. If you're interested in a multi-day trip, get in touch with Cochran Horse Treks.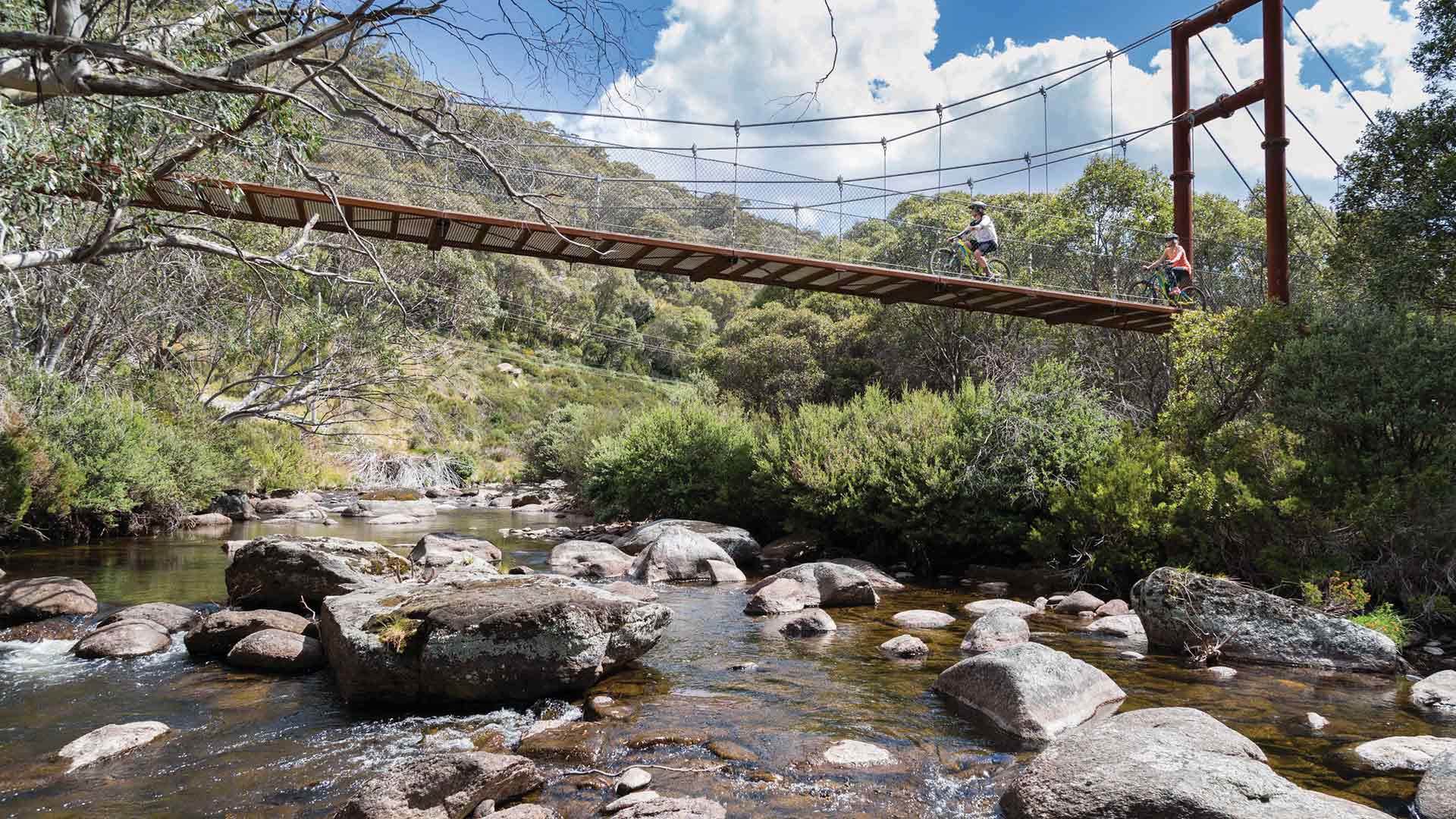 CAMPING ON THREDBO RIVER
It is, of course, possible to camp in the snow, but you've got to be tough and well-prepared. In the warmer months, pitching a tent is a lot more comfortable. There are stacks of stunning campgrounds in the Snowies and one of the loveliest is Thredbo Diggings. Perched right on Thredbo River, this gorgeous spot surrounds you with snow gums, backdropped by mountain ranges. Spend your days lazing about, going for dips, trying your luck at fly fishing and strolling or cycling on the Thredbo Valley Track. If you're in need of a nightcap, Wild Brumby distillery's warming schnapps, made with local fruit, are just up the road. Another camping option along Thredbo River is Ngargio Campground.


TROUT FISHING AT LAKE EUCUMBENE
You won't have any trouble finding a spot to throw in a line at Lake Eucumbene; it's the biggest lake of the many created by the Snowy Hydro scheme. At full capacity, it's nine times the size of Sydney Harbour and 30 metres deep on average. Plus, a total of 145 kilometres of shoreline gives you lots of room to explore. Before getting started, be sure to pick up a NSW Recreational Fishing Licence, usually available at servos and caravan parks. If you don't feel confident fishing on your own, then consider a visit to Eucumbene Trout Farm, where gear and guidance are provided, as is a barbecue for a post-fishing feast.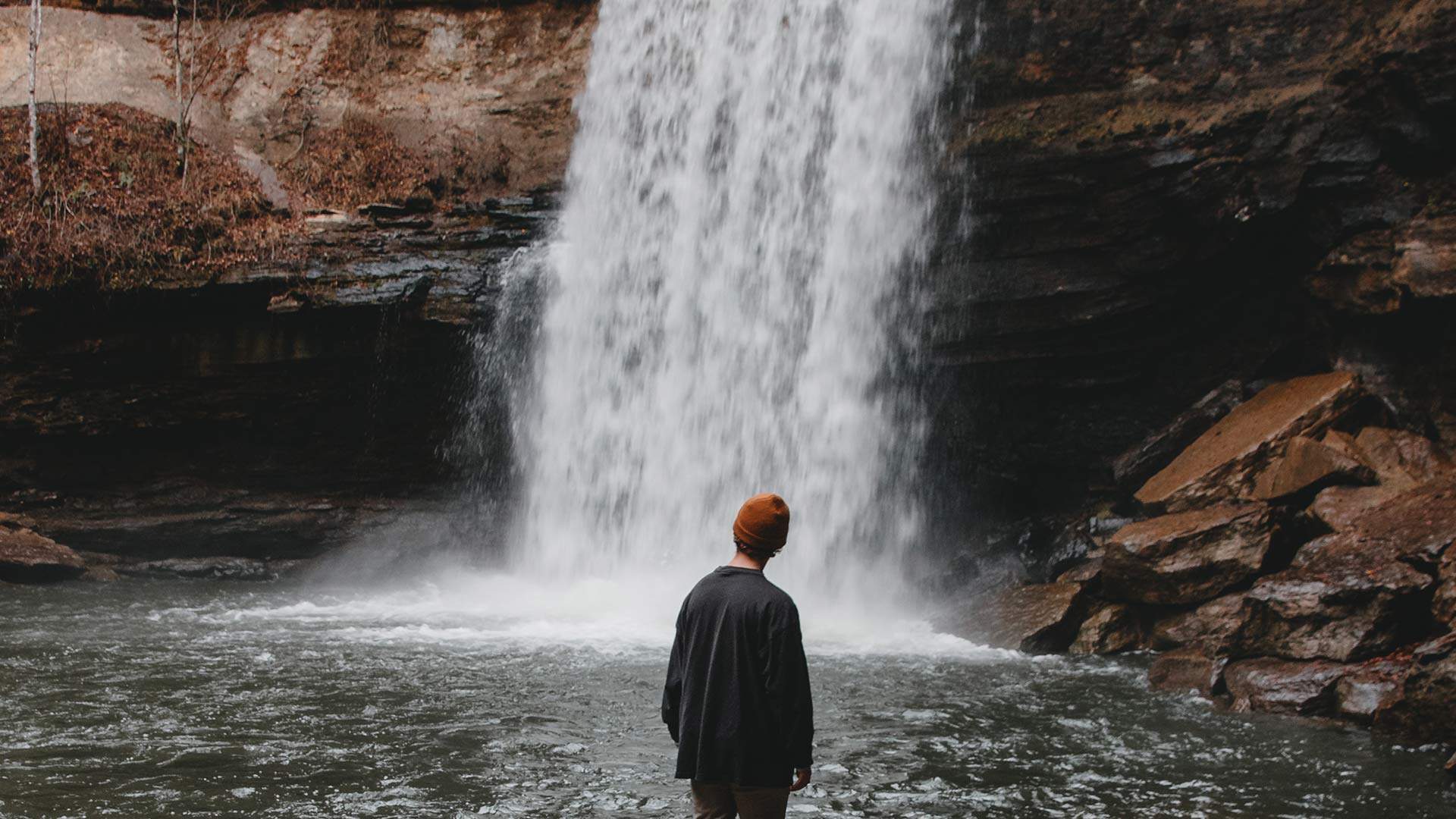 VISITING A WATERFALL
There are several waterfalls in the Snowies that'll capture your imagination. One of the easiest to access is found along a walking track that leaves from Kosciuszko Education Centre, about 12 kilometres west of Jindabyne. The six-kilometre loop passes through an impressive diversity of scenery, from heathland dotted with wildflowers to giant granite boulders to mature gum trees. Keep an eye out for echidnas, wallabies and kangaroos along the way. When you reach the waterfall, be sure to wander onto the viewing platform for some beautiful sights.


CYCLING COOMA TRAILS
On the outskirts of Cooma lie 80 hectares of land known as North Ridge Reserve. Speckled with granite boulders, basket grass and bright wildflowers, including native bluebells, everlasting daisies and black anther flax lilies, it's a great spot for mountain bike riding. There's a variety of trails, offering something for everyone, from beginners to pros. And, if you're not keen on cycling, you can always walk. Whichever way you travel, the views are breathtaking — over Cooma, east towards the coast and west towards the Snowy Mountains. If you're looking for a coffee or a bite to eat in Cooma afterwards, head to The Lott Food Store.


WALKING THROUGH YARRANGOBILLY CAVES
The oldest of these limestone spectacles, found in the northern section of Kosciuszko National Park, was formed millions of years ago. Several are accessible by self-guided tour, including the biggest, South Glory, where a 500-metre trail passes vast chambers like the dazzling white Ice Age Chamber, stunning rock formations and a natural skylight 55 metres above the ground. Other caves to check out include Jillabenan, covered in delicate cave coral, stalactites and helictites, as well as Jersey Cave, whose extraordinary grey and black flowstone was created by bushfires thousands of years ago. Round out your visit with a swim in Yarrangobilly thermal pool, which is a toasty 27 degree celsius all year round.


TAKING A SCENIC FLIGHT IN A HELICOPTER
Regardless of whether you've skied, snowboarded, hiked, cycled or paddled the Snowy Mountains, a scenic flight will give you a whole new perspective. Heli Fun will take you soaring above Australia's highest peaks, including Mount Kosciuszko, Mount Townsend and the Ramshead Ranges — make sure you look out for wild brumbies and familiar landmarks, such as Thredbo ski fields as you're flying high. Choose between 30-minute and 60-minute trips or a speedy ten-minute swoop over Lake Jindabyne. For an even more exciting adventure, book a wilderness picnic. Your pilot will take you on a one-hour jaunt, before leaving you in the middle of nowhere with a gourmet picnic and bottle of sparkling.


GOING WINE (AND BEER AND SCHNAPPS) TASTING
The Snowies' wines might not be as well known as those of the Yarra Valley or McLaren Vale, but there's no shortage of decent drops to try. If you're into beer, get started at Kosciuszko Brewery at the Banjo Paterson Inn in Jindabyne. From there, head to Snowy Vineyard Estate in Dalgety, where Dalgety Brewing Company serves up a variety of ales, including pale, golden and red, as well as a selection of wines. On the other side of the mountain lies Tumbarumba cool climate wine region, which specialises in chardonnay and pinot noir. It's easy to spend an afternoon in the lush, Italy-inspired grounds of Tumbarumba Wine Escape and Courabyra is worth a visit, too.


Discover all that the Snowy Mountains has to offer outside of winter months, from jam-packed adventures to culinary excursions and so much more.
Published on March 07, 2018 by Jasmine Crittenden