The Best Restaurants, Bars and Cafes in Bondi to Bookmark for the Next Sunny Day
From sunrise through until late at night, there's always a new spot to discover in Bondi.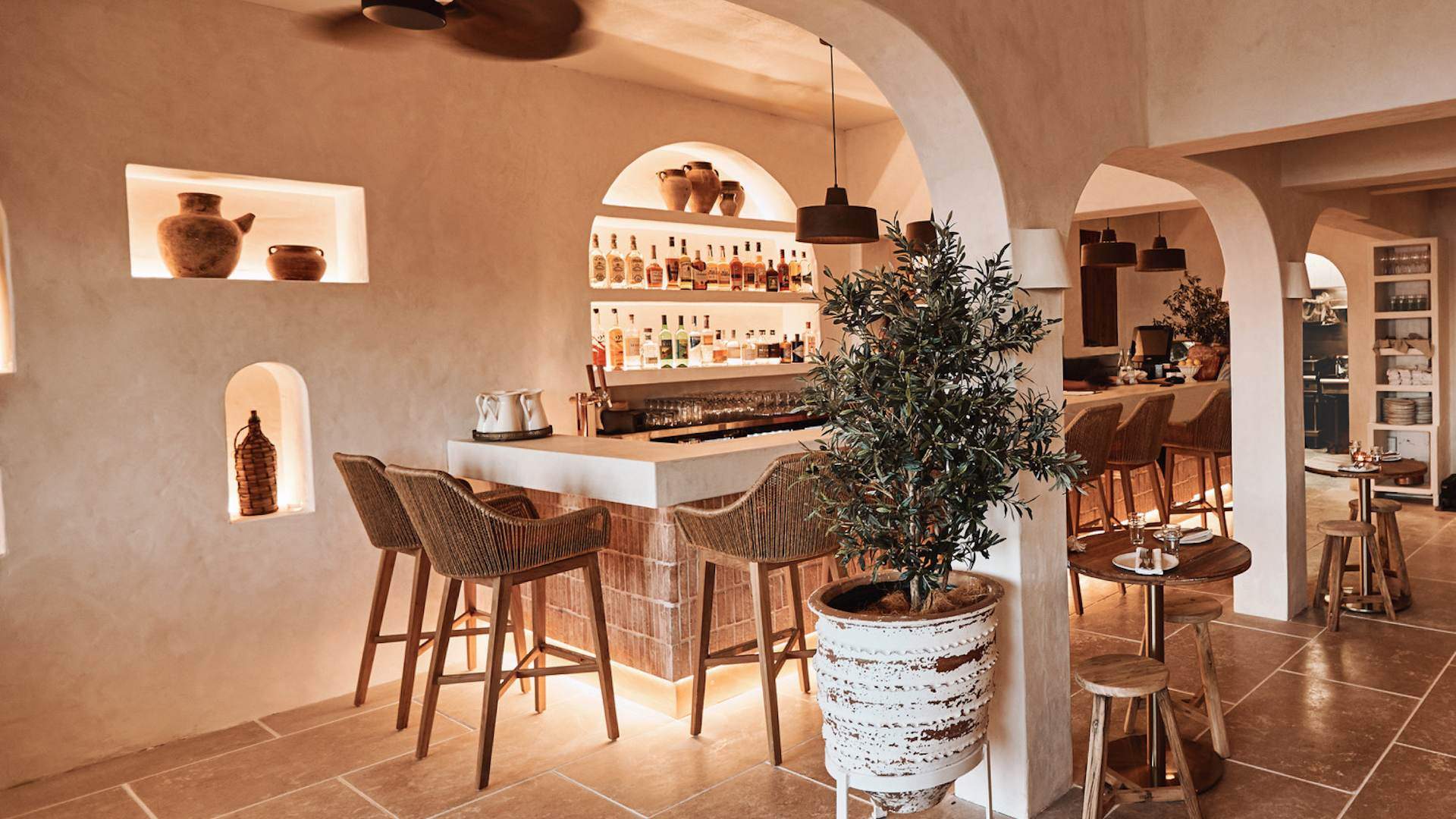 Not just a postcard-happy stretch of sand, Bondi's made quite the art form out of brunching, post-swim drinks and beachside dinners.
From the packed-out cafes of North Bondi and hidden wine bars to a steady stream of inventive new eateries, this waterfront gem isn't just a tourist attraction.
Beyond the concrete promenade of Campbell Parade, here's our favourite local spots to kick back with a spicy Bloody Mary, smashed avo on toast or some hearty shakshuka. These are Bondi's best restaurants, bars and cafes.
Food & Drink

Weekend yum cha has arrived at Bondi Beach favourite China Diner.

Food & Drink

Head to The Point Group's expansive Greek restaurant for souvlaki and a baklava old fashioned by the beach.

Food & Drink

Orazio D'elia's red-doored Italian restaurant has returned to Hall Street.

Food & Drink

This Bondi outpost from Michelin-trained chef Rob Lechowicz and the Blackwood Pantry team serves up next-level breakfast fare by day and Maybe Sammy cocktails by night.

Food & Drink

Oysters, martinis and Mediterranean meals star at this 94-seat venue from two Sydney hospitality mainstays.

Food & Drink

Roll into this eastern suburbs meze bar for Mediterranean share snacks, holiday-worthy cocktails and sparkling ocean views.

Food & Drink

Find cafe classics, vegan treats and breakfast cocktails within walking distance of the beach at this new eastern suburbs spot.

Food & Drink

This Baja Peninsula-inspired North Bondi restaurant is from the team behind Taqiza and Carbon.

Food & Drink

North Bondi Italian's old home takes on a casual vibe and a fresh, coast-inspired menu.

Food & Drink

A Jewish deli delivering some of Sydney's best bagels to your doorstep — seven days a week.

Food & Drink

Right in the heart of Bondi, find traditional Mexican food and awesome cocktails.

Food & Drink

Pull up a seat in this Bondi courtyard garden for vegan eats and cocktails.

Food & Drink

A cocktail bar by a team of hospitality legends in Bondi.

Food & Drink

This Bondi favourite has reopened following a fire with a revamped menu and daily drink special.

Food & Drink

An Italian eatery helmed by Pinbone's Mike Eggert and Rockpool's Khan Danis and located inside the Royal Bondi.

Food & Drink

Bondi's luxe all-day dining destination with kombucha coladas and a menu showcasing native Australian ingredients.

Food & Drink

This hacienda-inspired restaurant has taken over the old Rum Diaries space.

Food & Drink

A health-conscious Bondi cafe making almond milk and baking bread in-house.

Food & Drink

Bondi's iconic corner restaurant has relaunched with a new chef and a (rather affordable) seafood-heavy menu.

Food & Drink

The first Sydney outpost for Melbourne's affordable Mexican canteen.

Food & Drink

A new all-day Bondi coffee spot, restaurant and bar from Three Blue Ducks co-founder Darren Robertson.

Food & Drink

The Campbell Parade mainstay has had a flamingo-pink makeover.

Food & Drink

Bondi's rock 'n' roll burger joint from an ex-music industry manager and promoter.

Food & Drink

Do the Bondi thing: get fish 'n' chips from the best.

Food & Drink

The beloved Bondi brunch mainstay on busy Glenayr Avenue.

Food & Drink

A tempting fusion of Taiwanese street food and Japanese deliciousness.

Food & Drink

Bondi Beach's new home of warm timber panelling and warming Thirlmere duck.

Food & Drink

Ex-Tilbury chef Bryan O'Callaghan is helping turn this former convenience store into a real Bondi institution.

Food & Drink

Bondi's Raw Bar is the classic light, summery Japanese joint everyone wishes was in their 'hood.

Food & Drink

Fancy a healthy brunch after an energising Bondi to Bronte walk?

Food & Drink

Bondi's beloved bookstore cafe lets you read Kerouac at brekkie.

Food & Drink

Mediterranean breakfasts and lunches that capture the imagination and deliver on the plate.

Food & Drink

The same ingredients that made Darlinghurst's A Tavola a hit, but with a heavier hit of the ocean.

Food & Drink

Next time your throat is dry and sunstroke has you seeking shelter, grab a Neighbourhood Bloody Mary.

Food & Drink

The Sydney kings of sourdough have set up shop on Campbell Parade. Bondi hipsters rejoice.

Food & Drink

Rustic yet refined, The Corner House provides Bondi with a healthy dose of old school charm.

Food & Drink

Sitting on Bondi's Curlewis Street it is a perfect spot for a post-dip bite.
Tap and select
Add to Home Screen
to access Concrete Playground easily next time.
x