Sydney's Most Popular Restaurants of 2019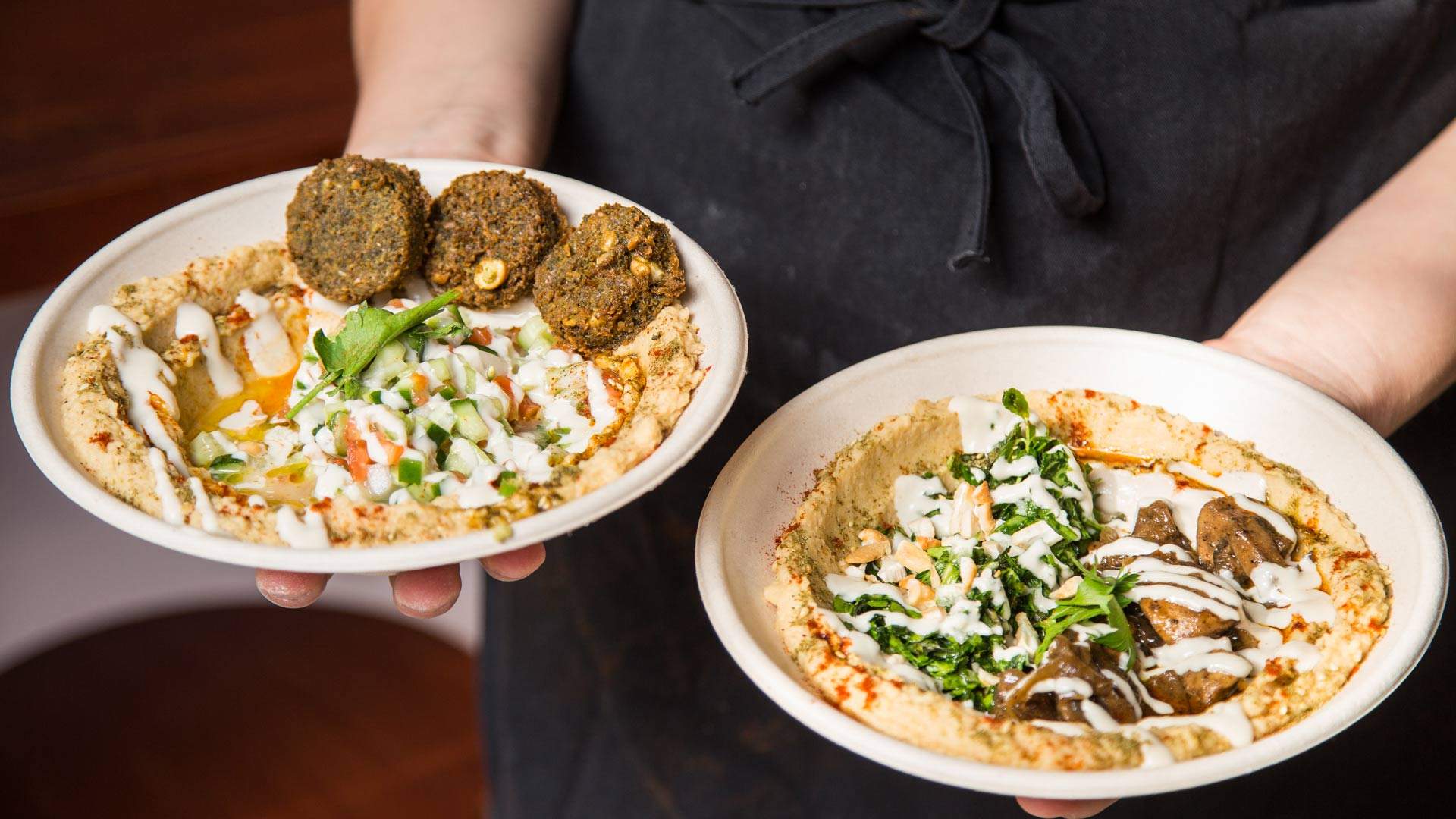 Whether you're craving cheap dumplings in the CBD, a Mexican feast in the inner west or damn fine burgers in The Hills, Sydney has just what you're looking for. From old favourites to new hotspots, this fair city of ours knows how to cater to your stomach's every whim.
That's what you went searching for in 2019, and these are the results. Our most-viewed restaurants and cafes of the year provide a snapshot of your recent faves and a roadmap of places to visit (either for the first time or the fifth). Mosey along to one, head back to your pick of the bunch and say cheers to Sydney's most popular dining dens as chosen by your busy clicking fingers. Use this list to plan your first 2020 meals.
Image: Simply Hummus Bar by Trent van der Jagt.
Food & Drink

This Haymarket hole-in-the-wall is serving up bowls of hand-stretched noodles and 30-cent dumplings every day.

Food & Drink

A hidden cafe up in the Blue Mountains with a view worth road tripping for.

Food & Drink

Brighton Le Sands' stalwart all-day eatery has had a multimillion-dollar revamp.

Food & Drink

A Dulwich Hill hole-in-the-wall serving some of Sydney's best tacos and tamales.

Food & Drink

Go for a dip then down oysters a plenty at this beachside cafe in La Perouse.

Food & Drink

It's all in the details at this cafe hidden inside a warehouse in the backstreets of Leichhardt.

Food & Drink

Here, you can enjoy vibrant fare — from breakfast through dinner — and frozen watermelon margaritas right on the water.

Food & Drink

A new Cantonese restaurant on the lower north shore by ex-Queen Chow head chef Jason Chan.

Food & Drink

Sydney's In-N-Out-inspired burger joint heads to The Hills.

Food & Drink

A hole-in-the-wall serving up Israeli hummus in Darlinghurst.
Tap and select
Add to Home Screen
to access Concrete Playground easily next time.
x