Mr Chen Beef Noodle
This Haymarket hole-in-the-wall is serving up bowls of hand-stretched noodles and 30-cent dumplings every day.
Haymarket hole-in-the-wall Mr Chen Beef Noodle is serving up steaming hot bowls of Lanzhou-style, hand-stretched noodles and Shanghai-style dumplings on the daily. Heading up the Prince Centres digs is chef Gary Yuen, who boasts 40 years of experience cooking traditional Chinese fare. He started working in kitchens at the age of eight, so you can rest assured that you'll be getting some quality eats here.
Apart from the signature beef noodle ($10.80) — which comes topped with sliced radish, green garlic and coriander — you can choose from a heap of other versions, too. One is topped with pickled cabbage ($10.80), another is filled with pork and chicken wontons ($12.80) and a third is served with slow-cooked beef brisket and fresh chilli ($12.80). They arrive with your choice of five freshly made noodle types, which range from extra thin to super thick biang biang-style.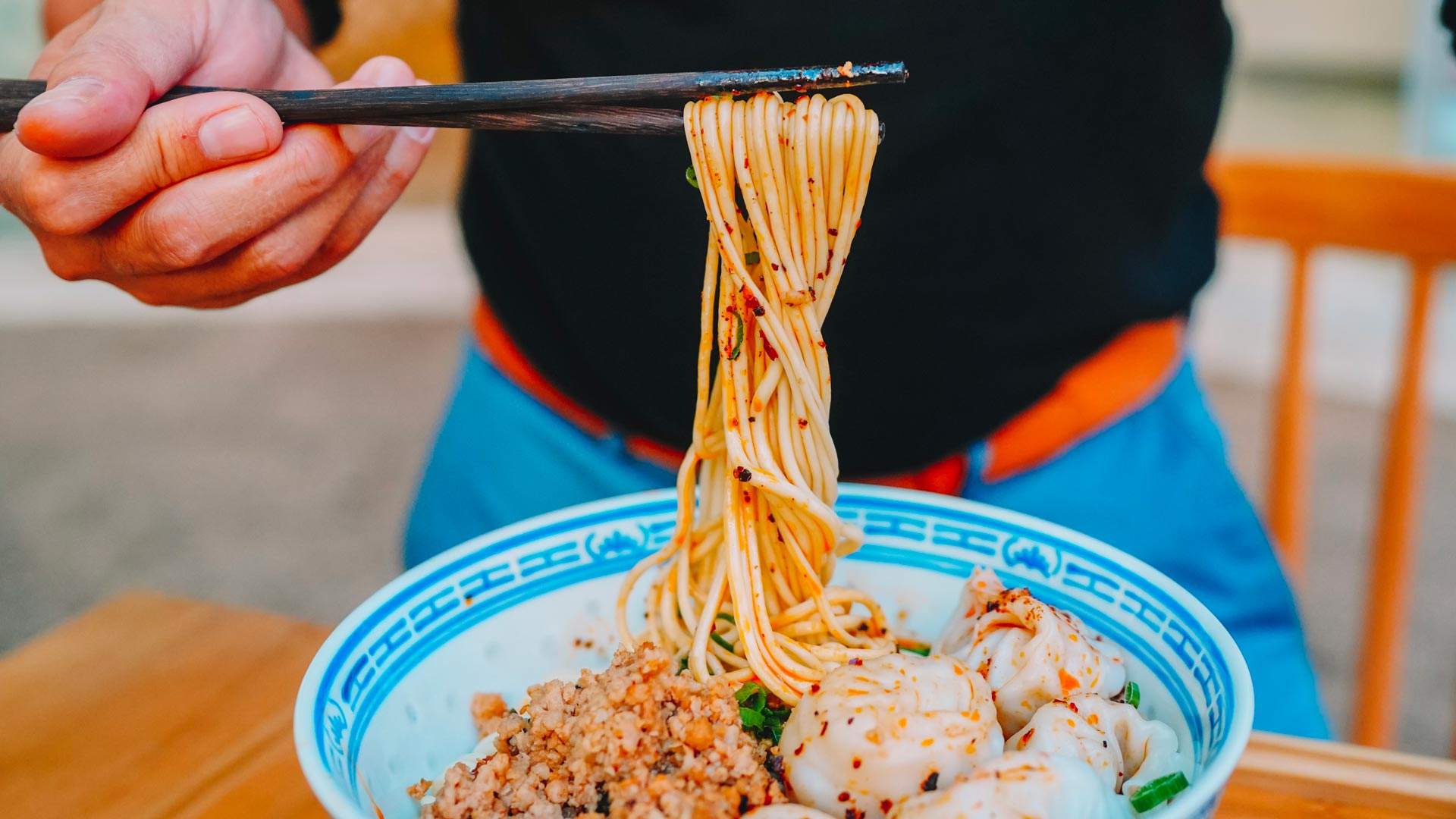 Mr Chen sells plenty of well-trodden Chinese dishes, too — including eight varieties of fried rice ($13.80–15.80) and heaps of stir-fried veggies ($13.80–19.80), plus mapo tofu ($13.80), sweet and sour pork ($18.80) and kung pao chicken ($18.80). And the joint is always free BYO to boot. Yep, there's a lot to love here.