FOOD & DRINK
Sydney's Most Popular Restaurants of 2021 So Far
These are the laneway restaurants, waterfront spots and western Sydney eateries you've flocked to during the first half of this year.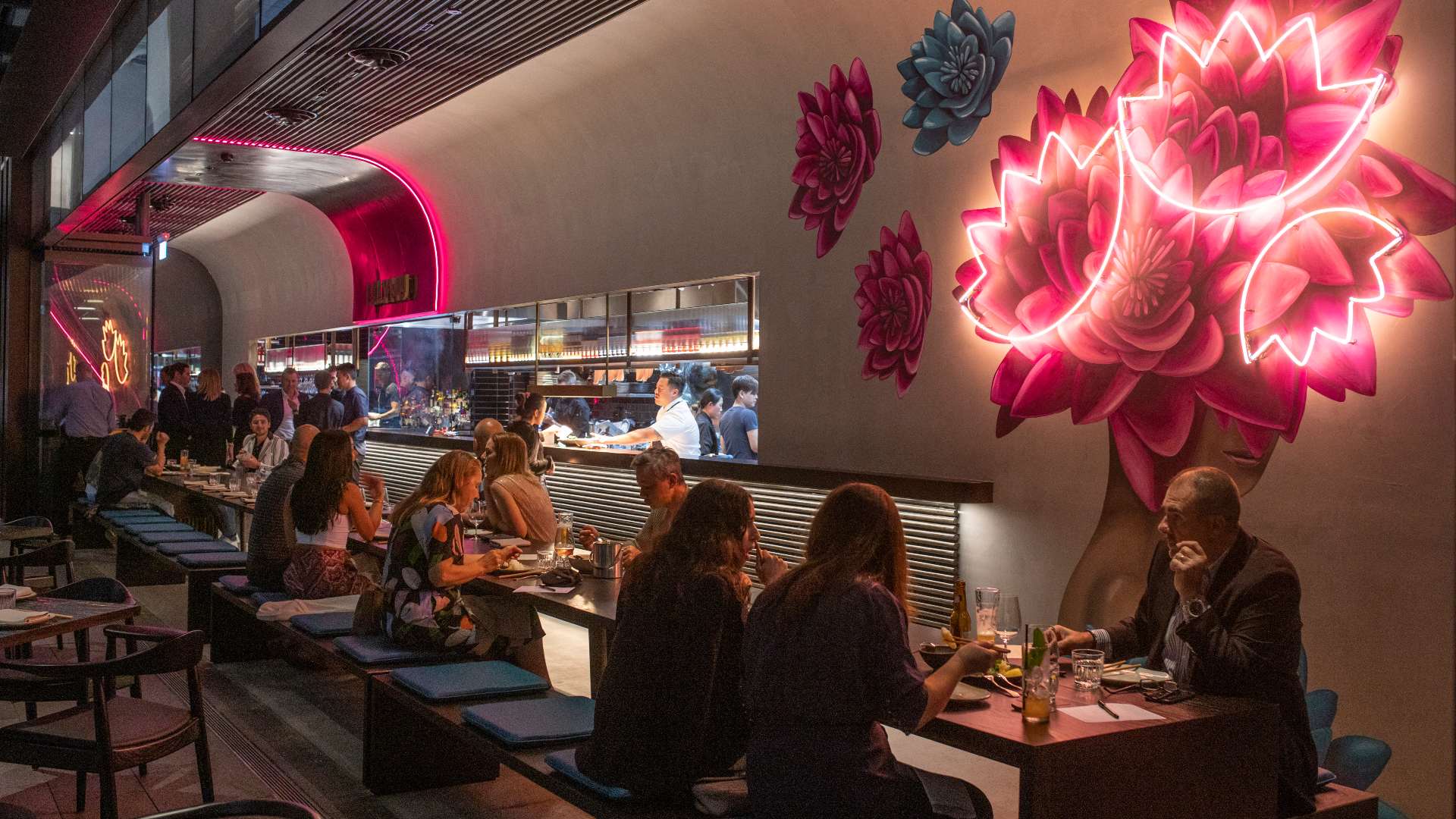 Some days, only a Japanese feast in a heritage building will satisfy. Other days, your tastebuds won't accept anything other than dumplings. Luckily, whatever you're in the mood for — tacos, chicken karaage or Peruvian street food, too — Sydney has something to keep your stomach satisfied.
We're not telling you anything you don't already know, of course. You've been eating at all of these places so far in 2021. Indeed, you've constantly searched for new and exciting places to try this year, and these are the results.
Our most-viewed restaurants and cafes of the 2021 to-date provide a snapshot of your recent faves and a roadmap of places to visit (either for the first time or the fifth). Use this list as a look back on some of your top recent eats — or a guide to planning your next meal of 2021.
You can stay up to date with the developing COVID-19 situation in Sydney, as well as current restrictions, at NSW Health.
Food & Drink

The Tequila Mockingbird team's two-storey Mexican restaurant is home to Australia's biggest collection of premium tequila and mezcal.

Food & Drink

A tempting fusion of Taiwanese street food and Japanese deliciousness.

Food & Drink

An affordable, unassuming Japanese eatery that will become your new go-to.

Food & Drink

This neon-lit Parramatta restaurant is whipping up tom yum dumplings and black garlic mie goreng.

Food & Drink

A farm-to-table cafe inside a Marrickville loading dock.

Food & Drink

Balmain's historic Fenwick building is now a harbourside cafe and gallery space.

Food & Drink

From sake and chicken karaage to whisky and edamame, this izakaya has all your Japanese cravings covered.

Food & Drink

A luxe kingdom of meze, cocktails, slow-cooked meats and 300 wines atop Westfield Sydney.

Food & Drink

A Japanese cafe, bar and restaurant inside a historic CBD sandstone building.

Food & Drink

The Surry Hills institution has relocated to Oxford Street.

Food & Drink

This all-day Italian restaurant inside a new four-storey Circular Quay venue bakes its own bread at its on-site mill.

Food & Drink

This Surry Hills izakaya combines Korean and Japanese flavours with minimal-intervention Aussie wines.

Food & Drink

You'll find pisco cocktails and Peruvian street food at this Illawarra Road restaurant.

Food & Drink

The Ester team's still-very-elegant take on a casual restaurant and wine bar.

Food & Drink

A sprawling restaurant, bakery and urban farm on the lower north shore.

Food & Drink

A brightly coloured Mexican joint overflowing with festive deals.

Food & Drink

Wagyu burritos, handmade tortillas and lots of mezcal in Potts Point.
Tap and select
Add to Home Screen
to access Concrete Playground easily next time.
x