The Best Things to Do in Sydney This Week
Make plans.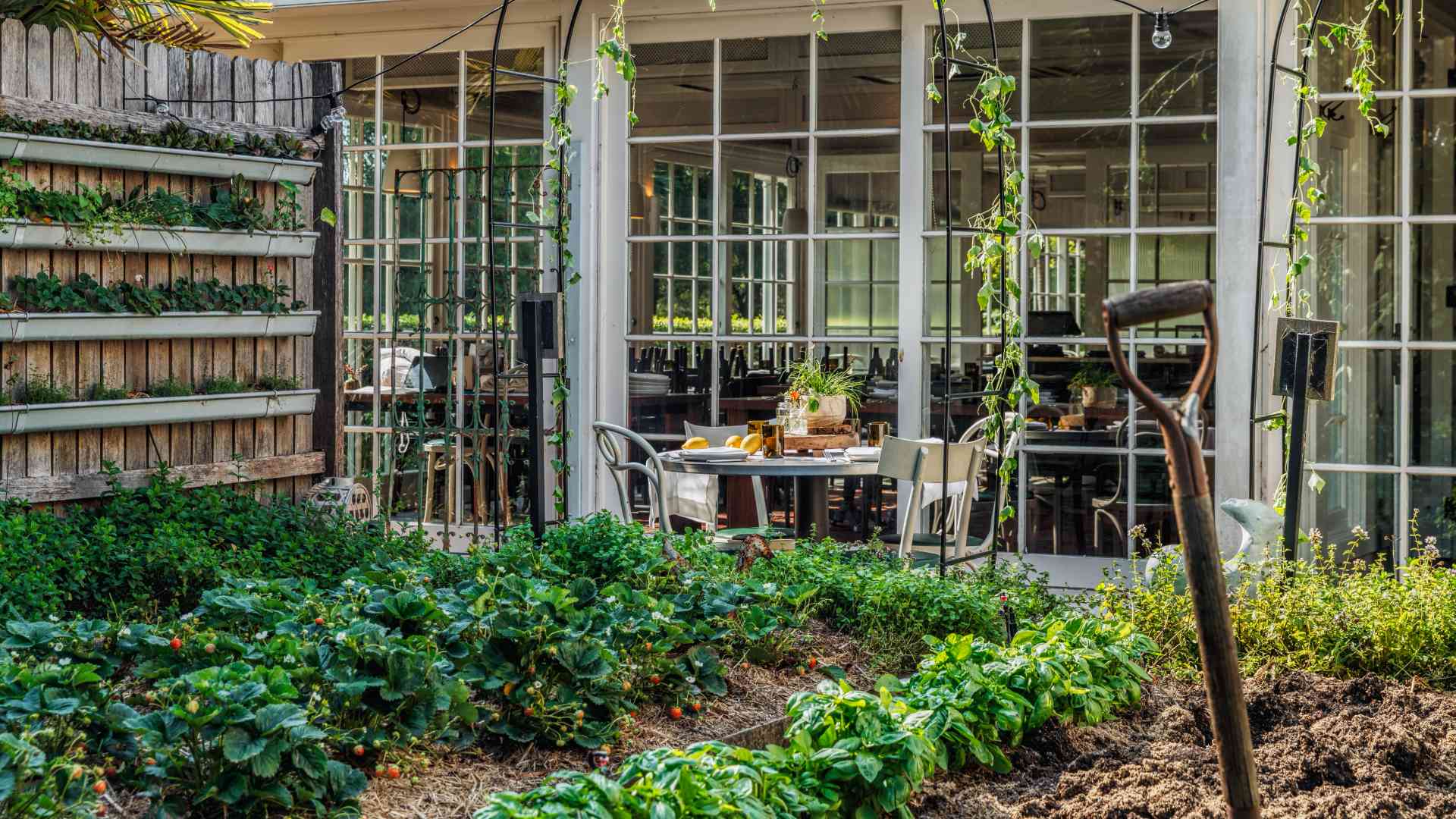 Heading back to the ol' daily grind can be pretty damn awful after a bright and shiny weekend of picnicking, bar hopping and patting dogs that aren't yours, but luckily Sydney's a 'keep the ball rolling' kind of city and has plenty of events, exhibitions, theatre, film festivals and live music for you to inject a little awesomeness into your week. Sure, use Monday for Netflix binges. Then get out there and sink your teeth into Sydney's best happenings this week.
Image: Chiswick, Steven Woodburn
Arts & Entertainment

Almost 400 writers and thinkers will take to the stage across 234 events, all linked to this year's theme 'Change My Mind'.

Arts & Entertainment

Bringing Stephen King's 1980 novel to the big screen for the second time, this dull remake only burns two things: its audience's time and patience.

Design & Style

This luxury homewares label is transforming its Paddington store into a pop-up marketplace, with a dreamy curation of food, flowers, bedding and more.

Travel & Leisure

Igloos are popping up at Pier One again — and this year, they're surrounded by lit-up cherry blossom trees.

Food & Drink

The humble bao has been given a Mexican twist for Fonda's new limited-edition collaboration menu.

Arts & Entertainment

After reimagining Henry Lawson's short story for the stage and page, Leah Purcell brings her First Nations, feminist and anti-colonial take on the tale to cinemas.

Arts & Entertainment

'Portrait of a Lady on Fire' filmmaker Céline Sciamma returns with a magical and insightful tale about childhood — and it's one of her best movies yet.

Arts & Entertainment

'Drive My Car' may have won an Oscar, but Ryûsuke Hamaguchi's second powerful and poignant drama of the past year is equally as masterful.

Arts & Entertainment

Directed by 'Evil Dead' legend Sam Raimi, the latest MCU film about surgeon-turned-sorcerer Dr Stephen Strange is darker and trippier but still dispiritingly standard.

Arts & Entertainment

Over three weeks, Sydney Zoo will become home to a heap of light activations, luminescent animals, an ice rink, glow-in-the-dark golf and a pop-up bar from 4 Pines.

Travel & Leisure

Find your way gnome and back with this month-long installation throughout Chatswood's CBD this May.

Food & Drink

The Great Australasian Beer Spectapular returns to Sydney with 120 brews, including beers inspired by cheesecake and poutine.

Arts & Entertainment

What happens when the national sport is forced to dismantle its heteronormativity?

Arts & Entertainment

Colin Farrell is haunting in this exceptional sci-fi drama about androids, memory, family, the ties that bind and what it truly means to live.

Arts & Entertainment

Despite its title, the second 'Downton Abbey' movie serves up more of the same upstairs-downstairs dramas — but Maggie Smith still steals every scene she's in.

Food & Drink

This Surry Hill favourite is hosting a month-long marg fest with prawn taquitos and birria tacos.

Arts & Entertainment

Direct from London's Natural History Museum, the best nature photographs from the past year are now on display in Sydney.

Food & Drink

Get a box filled with 31 different flavours of rocky road delivered to your door.

Food & Drink

A heap of Sydney restaurants are offering half-price meals till the end of May.

Food & Drink

Pop-ups on the sand, food truck parties and craft brews aplenty — they're all a part of this northern beaches food festival.

Food & Drink

Matt Moran's Woollahra restaurant is turning ten — and celebrating with a special birthday menu.

Food & Drink

Butter's tour of creative ramen dishes is back by popular demand — starting with its OG fried chicken ramen, of course.

Arts & Entertainment

Local and international comedic greats are descending on Sydney to deliver a month-long program jam-packed with laughs.

Food & Drink

Twenty-five of Sydney's favourite bars are whipping up exclusive cocktails during this month-long festival of booze.

Food & Drink

YCK Laneways is throwing a six-week food and music festival, headed-up by a three day celebration with Maybe Sammy, Cantina OK!, Sneaky Sound System and Day1 in Barrack Street.

Arts & Entertainment

Shell House is throwing a two-month food and music festival with sets from Nina Las Vegas, Late Nite Tuff Guy, Touch Sensitive and pop-ups from Licoreria Limantour and Attaboy.

Arts & Entertainment

The Tony Award-winning Broadway musical is bringing romance and old-world charm to Sydney.

Arts & Entertainment

Catch a cutting-edge lineup of local and international DJs at this party from the Lost Paradise crew every Sunday.

Arts & Entertainment

Catch free talks, musical performances and exhibitions alongside a pop-up cocktail bar at the Powerhouse Museum after dark.

Food & Drink

Sydney's Tex-Mex bars are slinging cheap tacos one night a week.

Food & Drink

Party until 3am every Sunday night at Big Poppa's.

Arts & Entertainment

Your culture trip just got better, with live music, late nights and a pop-up bar joining the Australian Museum.

Arts & Entertainment

The 23rd edition of Sydney's Biennale will feature a 600-metre-square bamboo structure, a huge mirrored pavilion and intricate portraits made out of grass.

Food & Drink

Fill up on mussels and fries every Thursday for just $29.

Arts & Entertainment

Lego finds a way — with more than 50 dinosaurs, props and scenes from the movie built out of the popular plastic bricks.

Arts & Entertainment

Watch all 22 of the Spanish auteur's films on the big screen, including classics like 'All About My Mother' and his latest feature 'Parallel Mothers'.

Arts & Entertainment

Over 20,000 plants have been installed, including one of the largest vertical green walls in the southern hemisphere.

Food & Drink

Head to Rocker each Sunday arvo for two hours of free-flowing rose, Sydney rock oysters, cauliflower hummus and live tunes.

Food & Drink

Sip Frosty Fruit slushies and eat roast lamb damper rolls at this limited-time bar in Sydney's CBD before it's demolished to make room for the new metro line.

Arts & Entertainment

White Rabbit Gallery's exhibition will explore how to get a narrative or piece of work to cut through in a nation of over one billion people.

Travel & Leisure

Explore the night sky at this astronomical tour in the Blue Mountains.

Food & Drink

Peruse vintage bric-a-brac while you snack on homemade dim sum in the Skyline Drive-In.

Food & Drink

Knock off work early and treat yourself to $10 cocktails and a selection of fried and sliced bar snacks.

Arts & Entertainment

An exhibition of art, science and history examines our changing attitudes to the humble eucalyptus family.

Food & Drink

Tuck into cheap, delicious oysters once a week.

Food & Drink

The Paddington restaurant serves coffee, scones and canelés from 8am, and sells boxes of fresh produce too.

Food & Drink

A weekend morning cornucopia of organic veggies, fruit, cheese and international dishes, plus fashion, homewares, books and more.

Design & Style

Find original wares by local designers, food stalls and a new growers market for fresh produce.

Travel & Leisure

Finally a yoga practice where you can literally touch the earth.
Tap and select
Add to Home Screen
to access Concrete Playground easily next time.
x