Cairo Takeaway
A Newtown eatery serving full Egyptian breakfasts and some of the best falafels in Sydney.
Street food continues to make its mark as one of Sydney's major food groups, and Cairo Takeaway in Newtown is one of the standout examples. Though it might sound like a standard takeaway joint, the small cafe is not your average kebab shop; the ingredients are fresh, there's plenty of space to dine in, food is made to order and the menu is a truly authentic one — thanks to owner Hesham El Masry.
El Masry has 12 years of experience in hospitality and brought it back home with this venture, which is somewhat of a homage to his mum's Egyptian cooking. It's a smart business model as, let's face it, no one does it like mum — especially not like his.
"There's a lot of Middle Eastern food in this city, but a lack of Egyptian speciality food," says El Masry. "People tend to look at these cuisines holistically, but Egyptian food is really its own thing and we're filling a niche [with Cairo Takeaway]."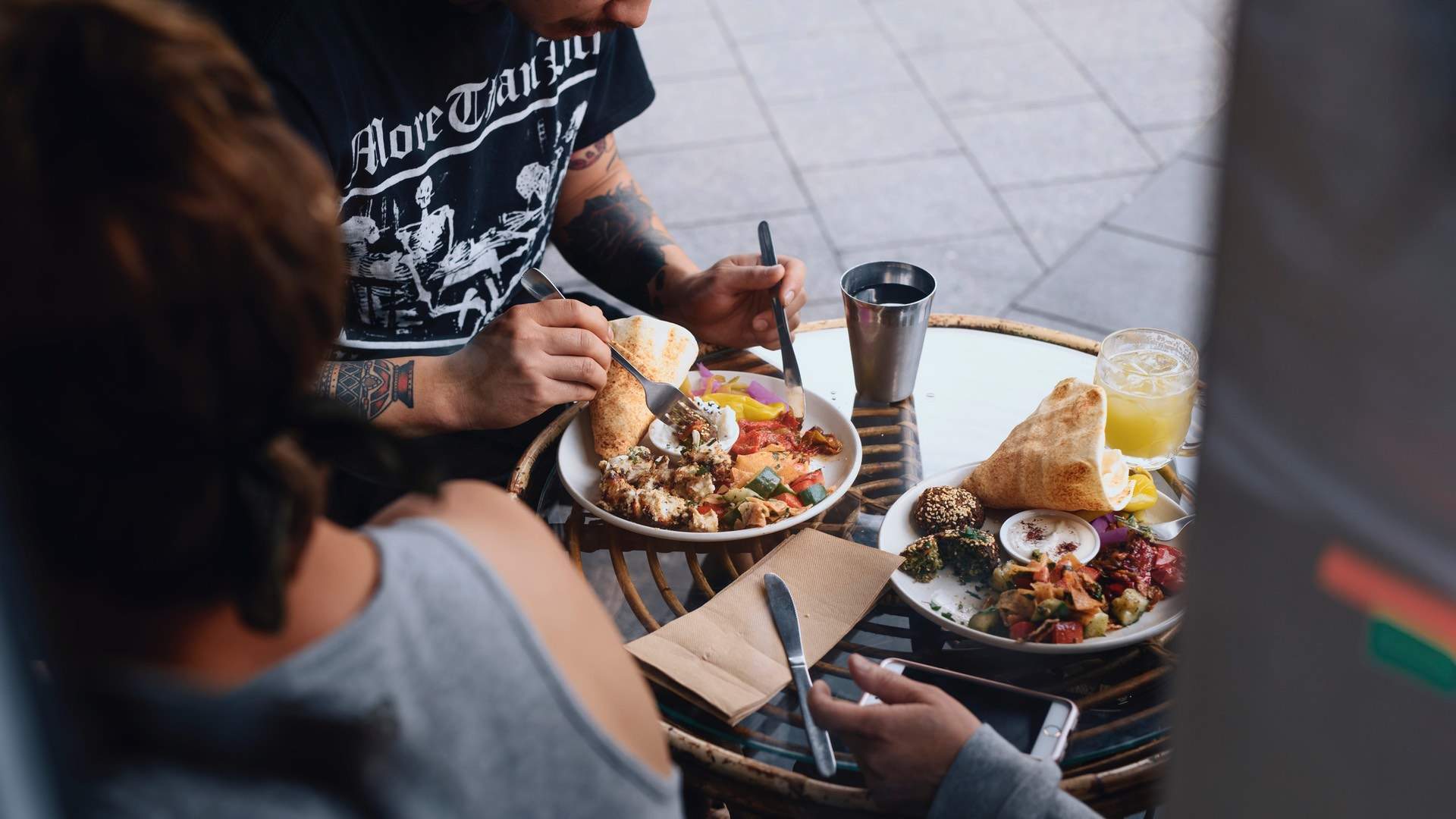 Compared with — as he says — the "million and one cafes" in Sydney, I think it's safe to say El Masry has opened the only cafe in the area with a dedicated falafel bar. The falafel here really is next level. Made using split fava beans the traditional Egyptian way, the falafel balls are fresh and light, with a crunchy shell and, true to their ingredients, a green centre. They're then lovingly stuffed into a sesame-crusted warm pita and topped with an array of pickled veg — take one down with a beer and all will be right with the world.
El Masry further embraces his inner west location by stocking a rotating selection of craft beer. The menu also lends itself naturally to vegetarian food, with cauliflower pockets and vegetarian plates standing up alongside the requisite meat plates with lamb kofta.
While at night the beers are flowing and the lively atmosphere almost takes on a casual bar vibe, and on the weekend it opens a little earlier at eleven. The shakshuka is one of the best we've had in Sydney; the capsicum and tomato stew is mixed with authentic sucuk (a dried sausage) and topped with gooey baked eggs, making the sauce nice and rich once you dig in with either fork or pita.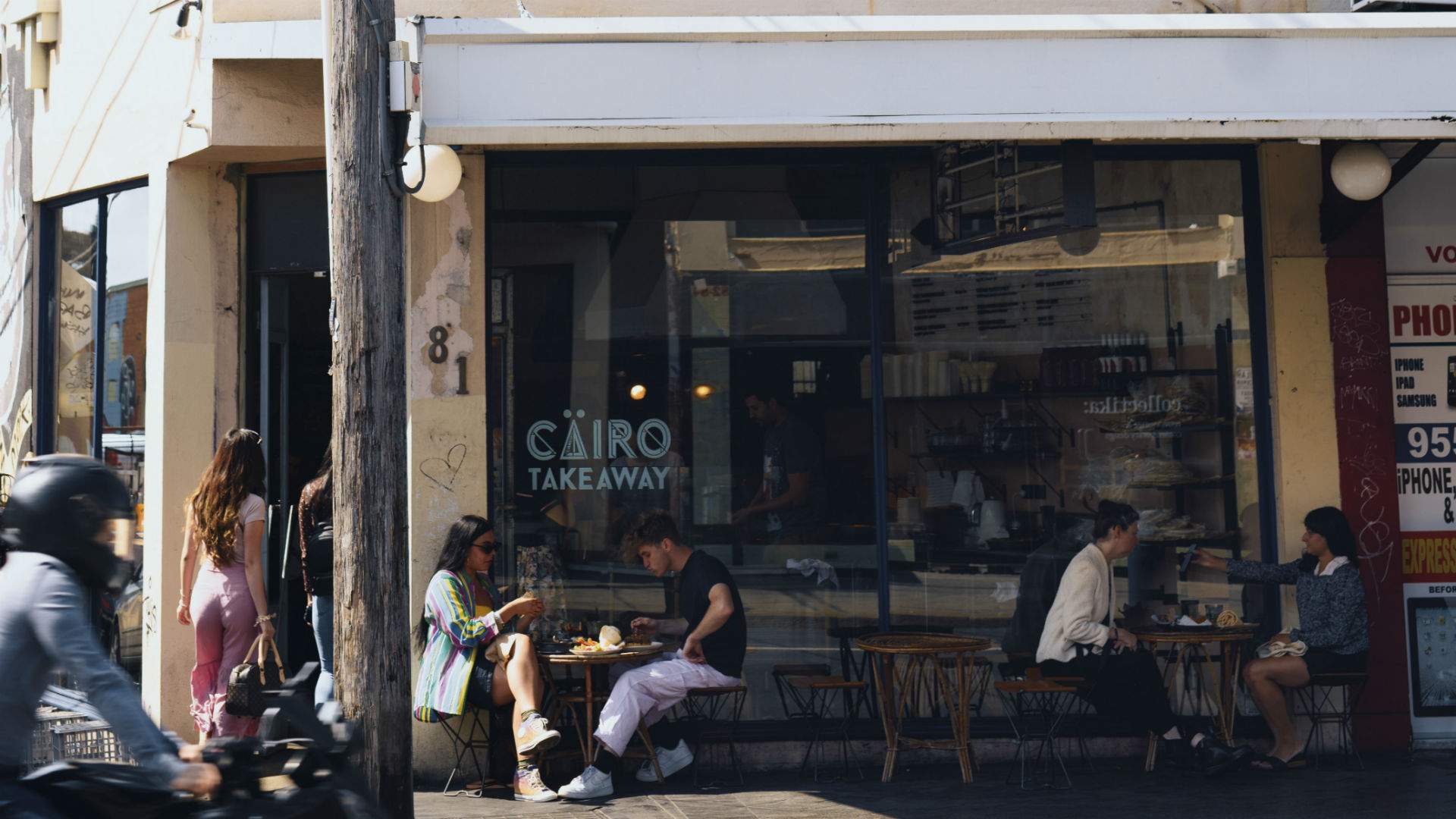 The traditional Egyptian ful medames is the most bang-for-your-buck dish, coming on a traditional metal tray with separate dishes for slow-cooked fava beans, boiled eggs, all the salads and the option to add an extra falafel ball — a wise and highly recommended choice.
For brunch drinks, the karkadé, a chilled hibiscus juice, and the freshly squeezed cane juice are the perfect summer refreshers — though no one would judge you for going after a little hair of the dog, with chilled beers ready and waiting. There is a small selection of wine available by the glass and bottle, but it also a BYO venue for wine only, so head across the road to PNV beforehand and find yourself the perfect bottle.
Overall, it's a simple, straightforward joint that slots right into the neighbourhood while bringing its own distinct offering — as well as lots and lots of falafel.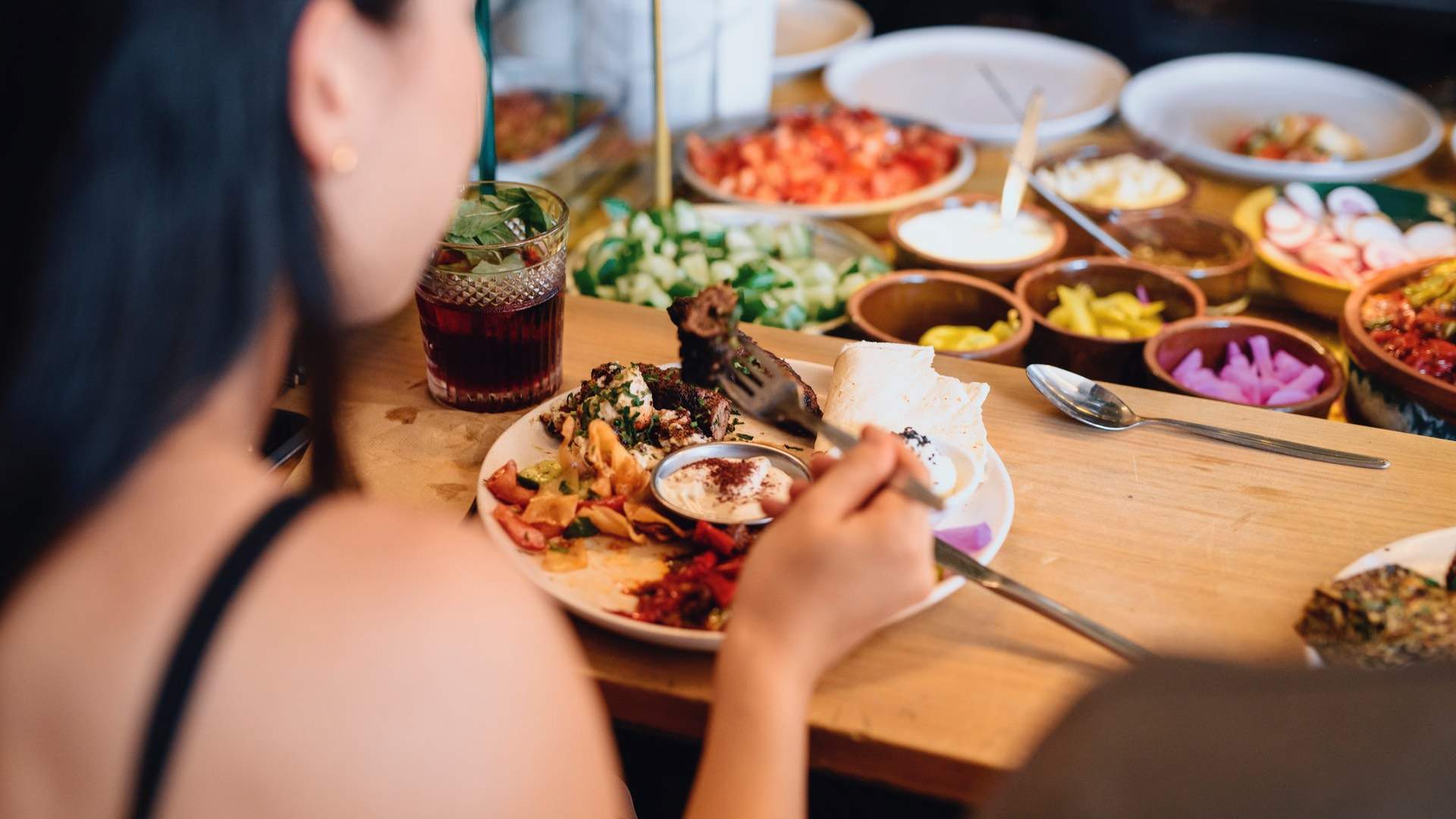 Images: Destination NSW.
Concrete Playground Trips
Book unique getaways and adventures dreamed up by our editors