FOOD & DRINK
High Hopes Roadhouse
This country diner in Bilpin is run by famed Sydney chef Sean Moran and his partner Michael 'Manoo' Robertson.
Famed Aussie chef Sean Moran (Sean's Panorama) is spending more time in the mountains than at the beach these days. Together with his partner Michael 'Manoo' Robertson, he's opened High Hopes Roadhouse in the homey Blue Mountains town of Bilpin — located just down the road from their well-known farm.
What was a weekend-only bistro serving woodfired pizzas is now a country diner that's serving up comforting classics with a seasonal twist. But, unlike Sean's Panorama, Moran doesn't want High Hopes to feel too "restaurant-y".
"After the bushfires and then COVID-19, we felt it was time for something a bit more lighthearted for the Bilpin community," says Moran. "Now, we're open every day for breakfast and lunch, and people can have anything from toasted sandwiches to a bowl of a pasta or a steak." The restaurant has since opened for dinner on Friday and Saturday night, too.
On the menu, you'll find those dishes alongside corned beef and cabbage, and cast-iron potato rosti, plus cauliflower mac 'n' cheese, pumpkin and horseradish soup, and chipolatas with gravy and peas. For the spring menu, Moran is considering pan-fried fish cakes and a lighter version of his pea soup with crispy speck.
Also on the lineup: Sean's linguine, a simple dish made with chilli oil, shredded rocket, coarse parmesan, lemon and garlic. The dish's popularity proceeds it, and it has already become a favourite at High Hopes.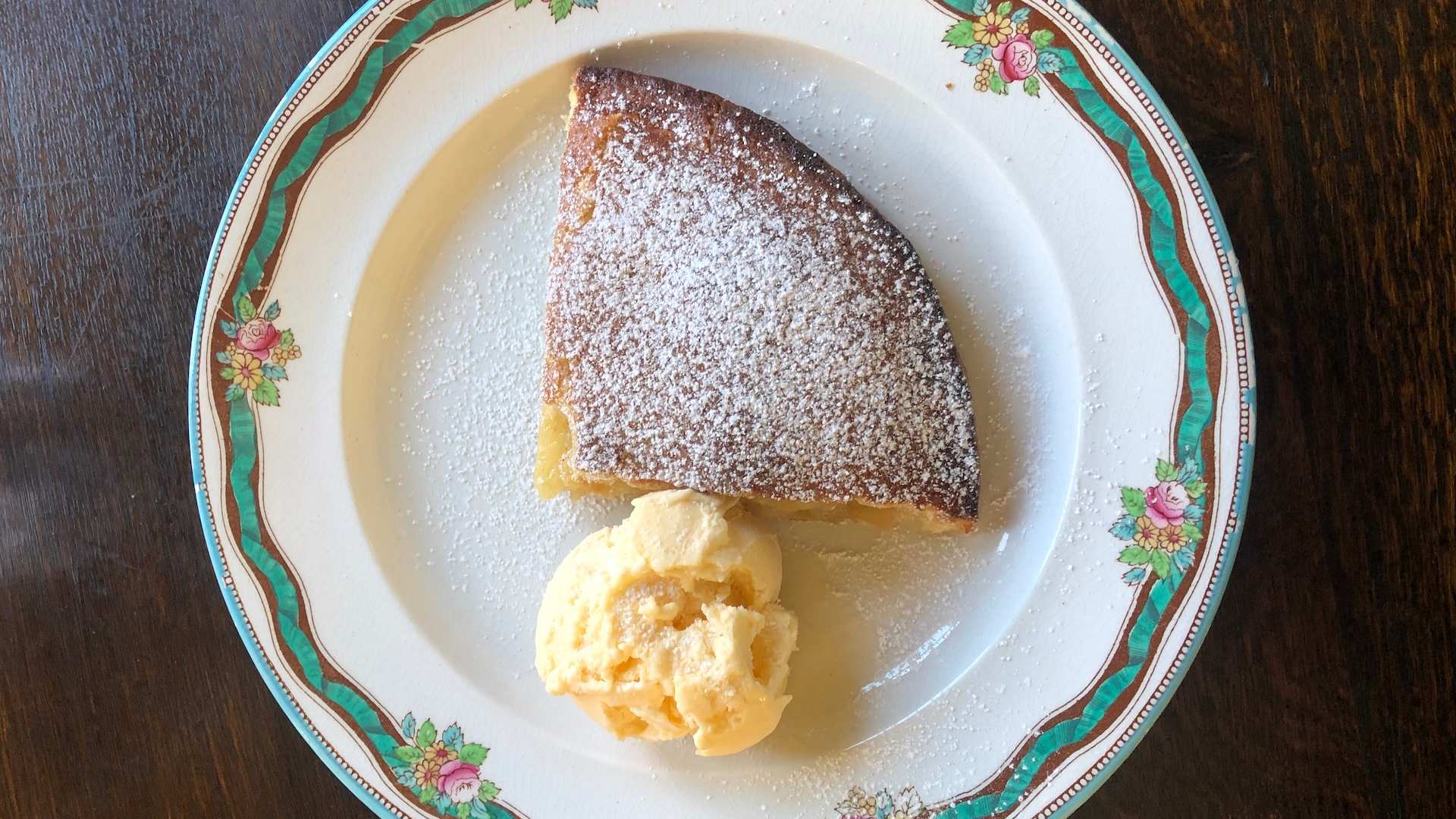 "That dish has been on my menu since the George Hotel days in the late 80s," says Moran. "It has moved with me and I always get people asking for it at Bondi. It's a really good all-rounder."
As you'd expect from Moran, the diner focuses on using as much local produce as possible. For example, all of the ingredients in the steak and eggs are sourced from Moran's farm, including the side of fresh cavolo nero. High Hopes is also working with nearby bakery The Hive, which is run by self-taught baker Ben Porteous.
"We're so lucky to have a baker up the road," says Moran. "Ben stone grounds flour to make his sourdough and makes incredible apple pies with really thin pastry and real vanilla and lemon in it."
That apple pie (topped with a scoop of ice cream) will regularly make the dessert menu, alongside seasonal options like chocolate mouse and trifles made with locally sourced fruit.
Inside it's an eclectic and homey fit-out, with wooden tables and chairs salvaged from old junk shops, art deco light fixtures and a newly installed fireplace. Out the back of the dining room — separated by sliding glass doors — is a nostalgic sweet shop selling all manner of things, from English classics like liquorice and blocks of toffee and all the brightly coloured candies in between.
"It goes against my slow food ethos, but it's a bit of fun," says Moran. "I like watching people walk in, especially adults, and seeing their faces lights up."
Food & Drink

Kinselas Building, Level 1, 383 Bourke Street, Surry Hills