Field Blend Wine & Cheese Store
Balmain one-stop shop for wine, cheese, charcuterie and coffee.
There's nothing complicated or flashy about this wine and cheese shop. Sleek and thoughtfully presented, Field Blend provides a wide range of Australian and international wine choices with matching meats and cheeses for reasonable prices. Owners Martina Brazdovicova and Aaron Taylor have brought expertise from their previous wine shop in in the country town of Beechworth, Victoria to Balmain's Darling Street.
A visit to the quaint neighbourhood shop isn't just transactional, either — in a nice touch, you'll find a La Marzocco coffee machine so you can grab a coffee while you peruse your wine and cheese choices for later. A Berkel slicer cute your meat for you while you wait, too.
The entrepreneurial duo has also launched its own wine club, which sends subscribers two bottles — ones that are well-circulated and good value, or exciting new finds from international and domestic wineries.
Field Blend sources its wine and cheese from everywhere from France to small operations in rural Australia, so there's no pretension here — just good stuff.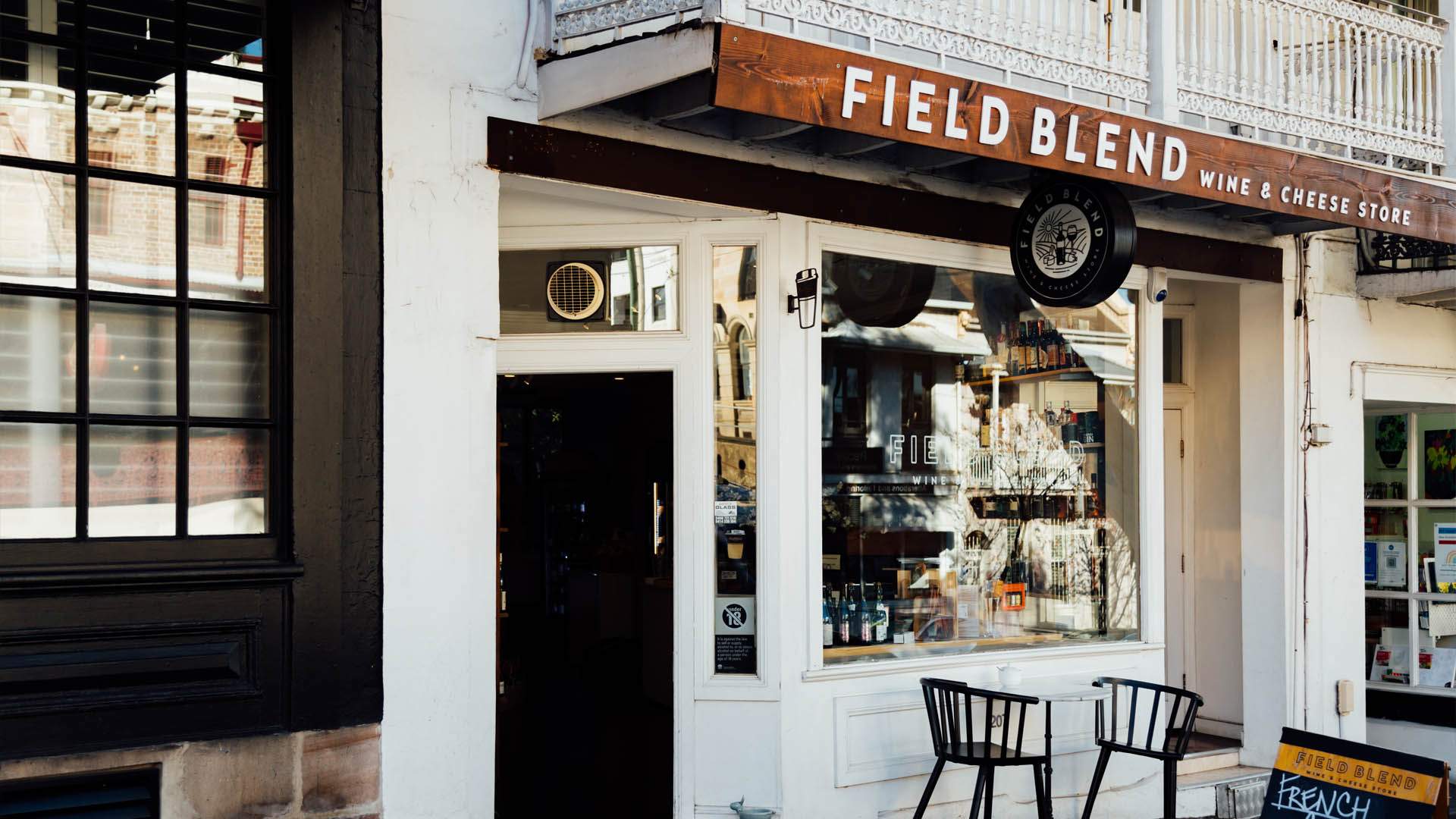 Images: Arvin Prem Kumar