FOOD & DRINK
Native Drops
A reimagined bottle shop with tastings, talks and an all-Aussie selection.
The Australian bottleshop deserves a do-over. For too long we've purchased our grog at generic liquor stores that only really highlight the big, familiar names.
Enter Native Drops. Bondi Beach's drinks retailer is putting a refreshing spin on the way we buy alcohol, turning the quick dash up to the bottle-o into an experience that features not only wine tasting, but also meet the maker sessions and workshops for customers.
Ferster and his business partner Daniel Berman are the wine-obsessed brains behind the space, which sells solely Australian wine, beer and spirits. It's a boutique business that emphasises the importance of buying local and provides a glimpse into just how vast, delicious and amazing the nation's industry is.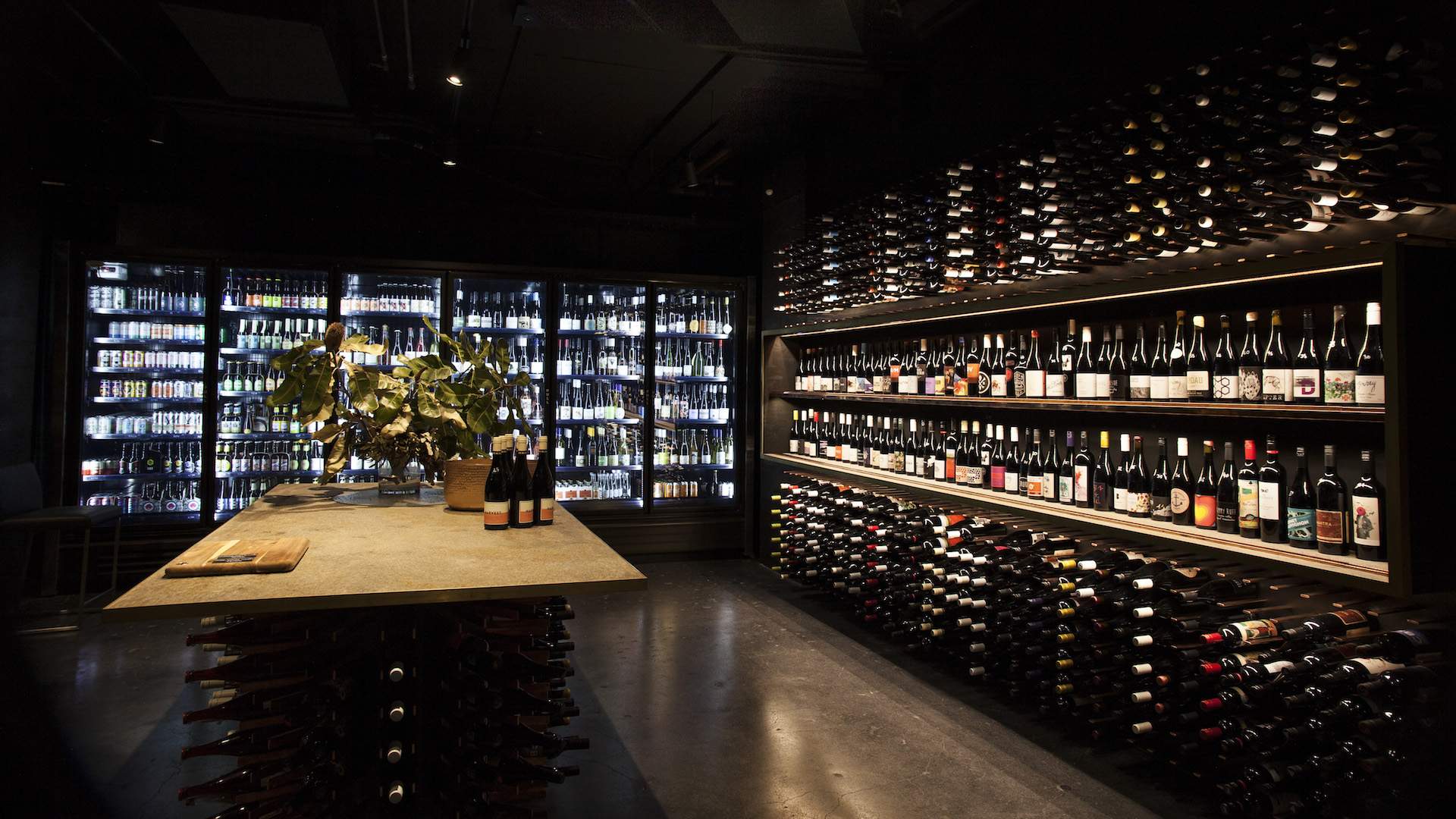 Regions from Tasmania to the Margaret River are represented, with the selection hand-chosen and centred around small batch and often biodynamic producers. Featured wine producers include The Other Right, Arfion, Swinging Bridge, CRFT and Charlotte Dalton.
The interior design is earthy and rustic. Designer and architect Andy McDonnell has repurposed the site into a truly intimate space. It's low-lit and clean, with splashes of timber, copper and stone. Australian flora and fauna are celebrated with wildflower arrangements by local floral designer Selena Murray. The space includes a big tasting room, where the crew hosts regular wine tasting events.