BlocHaus Bouldering
This inner west climbing gym boasts a whopping 850 square metres of bouldering space.
A brand new climbing gym has arrived in Sydney, and it boasts a whopping 850 square metres of bouldering space. Set just around the corner from Marrickville Metro, the new Fitzroy Street digs are open daily and offer training facilities, a fitness centre and an onsite cafe — along with indoor climbing walls aplenty, of course.
This is the third outpost for BlocHaus, which hails from Melbourne and Canberra. The newest space includes an adjustable kilter board, 40-degree woodie, campus and peg boards and an eight-metre padded slack line. Its climbing options also offer shorted walls and padded mats — so ropes, spotting partners and additional gear aren't necessary here.
Apart from the bouldering gym, there's also a specialised training facility and a fitness area complete with weights, bars and bands. Alongside the equipment, visitors can grab a coffee and snacks from the onsite cafe, or pick up merch and equipment in the adjoining shop.
For those new to bouldering, you can grab a day pass for $20, or a ten-visit pass for $180. If you're already an avid climber, your best bet is to sign up for a membership, which will cost just $30 per week and comes with added benefits like unlimited use of all facilities, ten percent off merch and mates deals.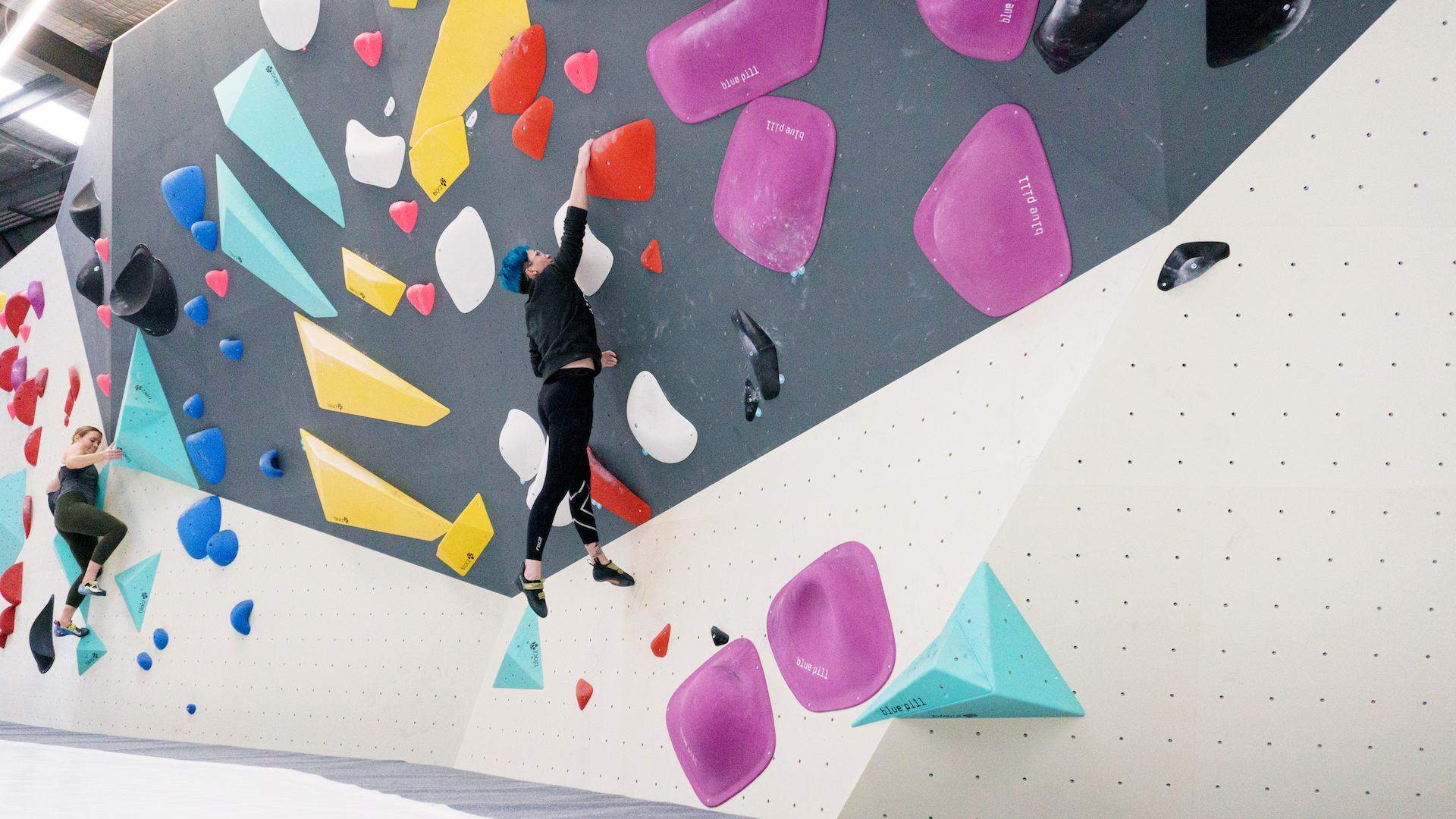 BlocHaus Bouldering is open from 6am–10pm Monday, Wednesday and Friday; 10am–10pm Tuesday and Thursday; and 9am–9pm Saturday and Sunday.