TRAVEL & LEISURE
A Guide to Terrigal to Take You From Sunrise to Sunset
How to spend a full day in one of Sydney's most stunning Central Coast regions.
A Guide to Terrigal to Take You From Sunrise to Sunset
How to spend a full day in one of Sydney's most stunning Central Coast regions.
---
in partnership with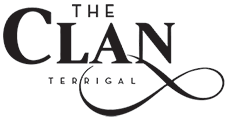 Perched on four kilometres of uninterrupted sand, Terrigal is one of the Central Coast's prettiest and most popular beaches. At one end lies the dramatic sandstone cliffs of Broken Head. At the other, there's tranquil Spoon Bay, backdropped by untouched sand dunes. But these natural wonders aren't the only reason to road trip here. Over the past few years, a bunch of excellent restaurants, cafes and bars have popped up, letting you feast on quality produce and perfectly-composed cocktails, in between soaking up sand, surf and sunshine.
Terrigal lies just 80 minutes' drive north of Sydney, which makes it a super-convenient weekender. To help you plan your getaway, we've teamed up with the folks at The Clan. Here's how to spend 24 hours in the region — from a morning coastal walk, to afternoon cocktails and a night in the hotel overlooking the beach.


6AM: WALK TO THE SKILLION FOR EPIC OCEAN VIEWS
Your adventure begins with a stroll to Terrigal's most famous landmark: The Skillion. This is the grassy park at the beach's southern end, which sprawls atop 20-metre high Broken Head. Climb up for beautiful, panoramic views, taking in Terrigal Haven, a sheltered bay where fishing vessels moor. Or stick to beach level, to visit rock pools, take a sunrise dip and study the intricate patterns in the cliff face's Hawkesbury sandstone, laid down more than 200 million years ago when dinosaurs first roamed the Earth.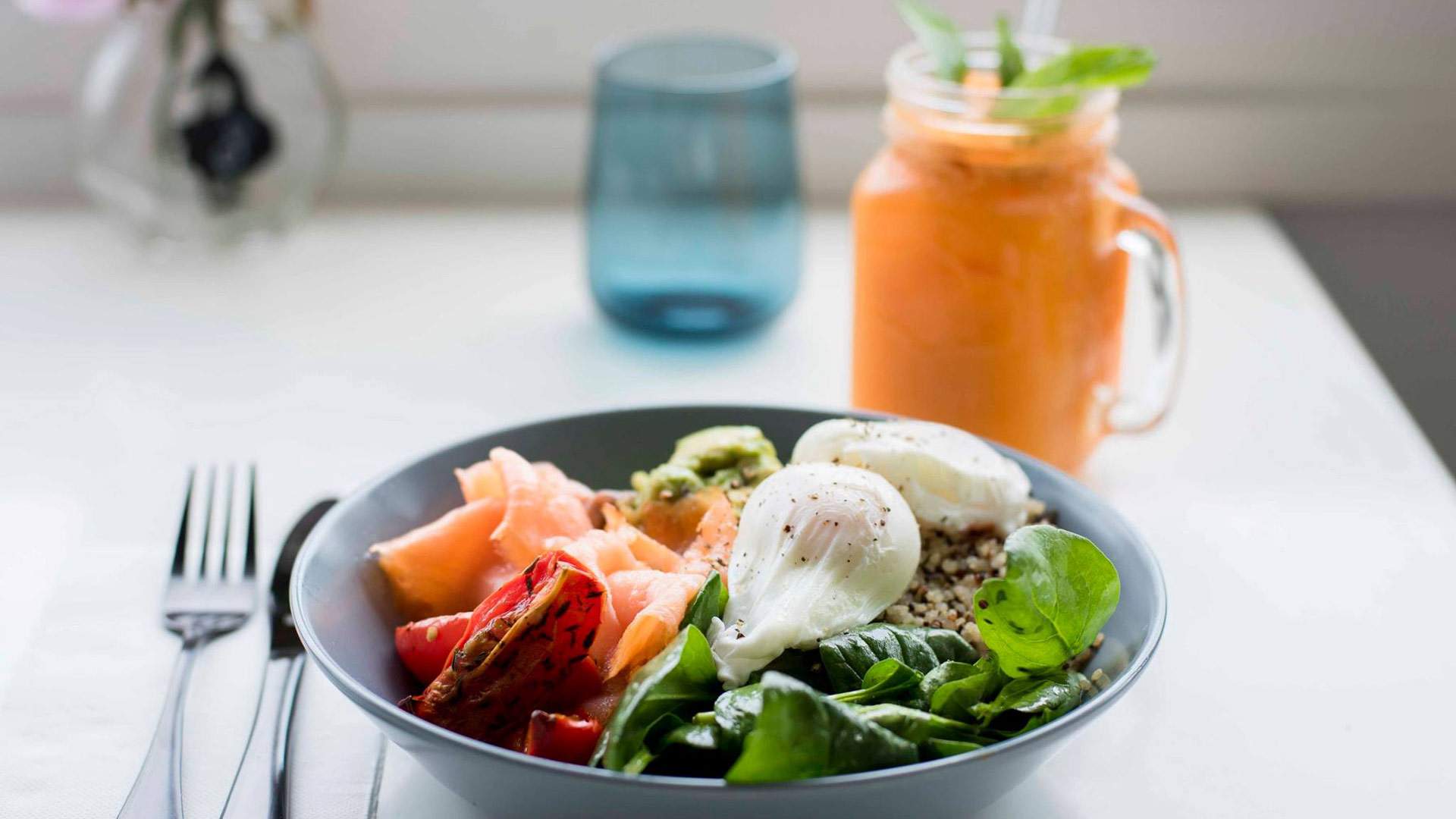 8AM: BREAKFAST AT MACCOA
After conquering The Skillion, you've earned yourself a hearty brekkie. You'll get exactly that at Maccoa, a restaurant that opened in The Clan Terrigal last year. Steeped in airy whites and splashed with colour, it's a light, bright spot that affords 180-degree views, over Terrigal Lagoon. Head chef Melissa Dixon oversees the seasonal, local produce-driven menu. Think classics with a twist, such as smashed avo on house-made corn bread with spinach, semi-dried tomato, feta and chilli pistachio or a brekkie bowl with house-made baked beans, avocado, poached eggs, quinoa, spinach and chorizo.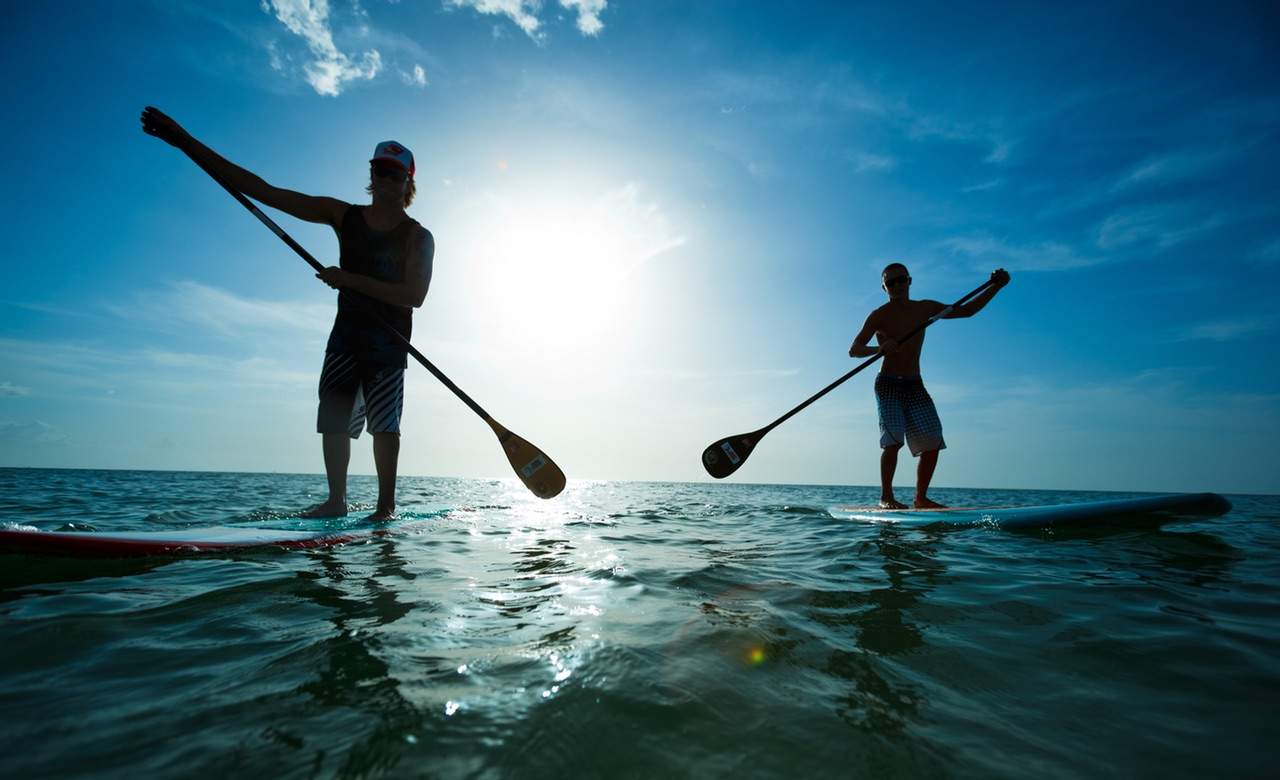 10AM: STAND-UP PADDLEBOARDING ON TERRIGAL LAGOON
Terrigal Lagoon, which lies behind Terrigal Beach, offers 30 glorious hectares of still water made for stand-up paddle boarding. If you haven't your own board, then hire one from the folks at ESS, who stock one for everyone. With so much space, you can go voyaging to your heart's content. Close to the coast, you'll be passing waterfront homes and parks. In the upper reaches, expect idyllic rolling paddocks. For beginners or anyone keen to upskill, ESS hosts SUP clinics for paddlers of all levels – from total beginners to pros.



1PM: PICNIC AT TERRIGAL HAVEN
Make the most of the fresh ocean air and enjoy lunch outdoors. Personally, we suggest buying crunchy bread rolls and piling them high with mustard, cured meats and your cheese of choice (or, if you're a meat-free human, with marinated eggplant, capsicum and olives) and eating them on the beach. But if you prefer the winning combination of beach and barbecue, wander down to Terrigal Haven, at the southern end of the beach. Here, you'll find barbecues — which can be used free of charge — ready for charring sausages and caramelising onions, alongside snorkelling and scuba diving facilities. 

3PM: WALK ALONG THE BEACH TO WAMBERAL
Just north of Terrigal is Wamberal, another beachside village that attracts far fewer tourists. If you're keen to get moving after your picnic fix, then walk there along the beach. If not, jump in your car. As you travel further and further away from Terrigal, the houses, shops and crowds drop away, until you reach Wamberal Lagoon Nature Reserve, a patch of national park made up of sand dunes and greenery that backdrops Wamberal Beach. In its northern corner you'll find the hidden-away cove of Spoon Bay. Keen to keep going? Continue on to Forresters Beach.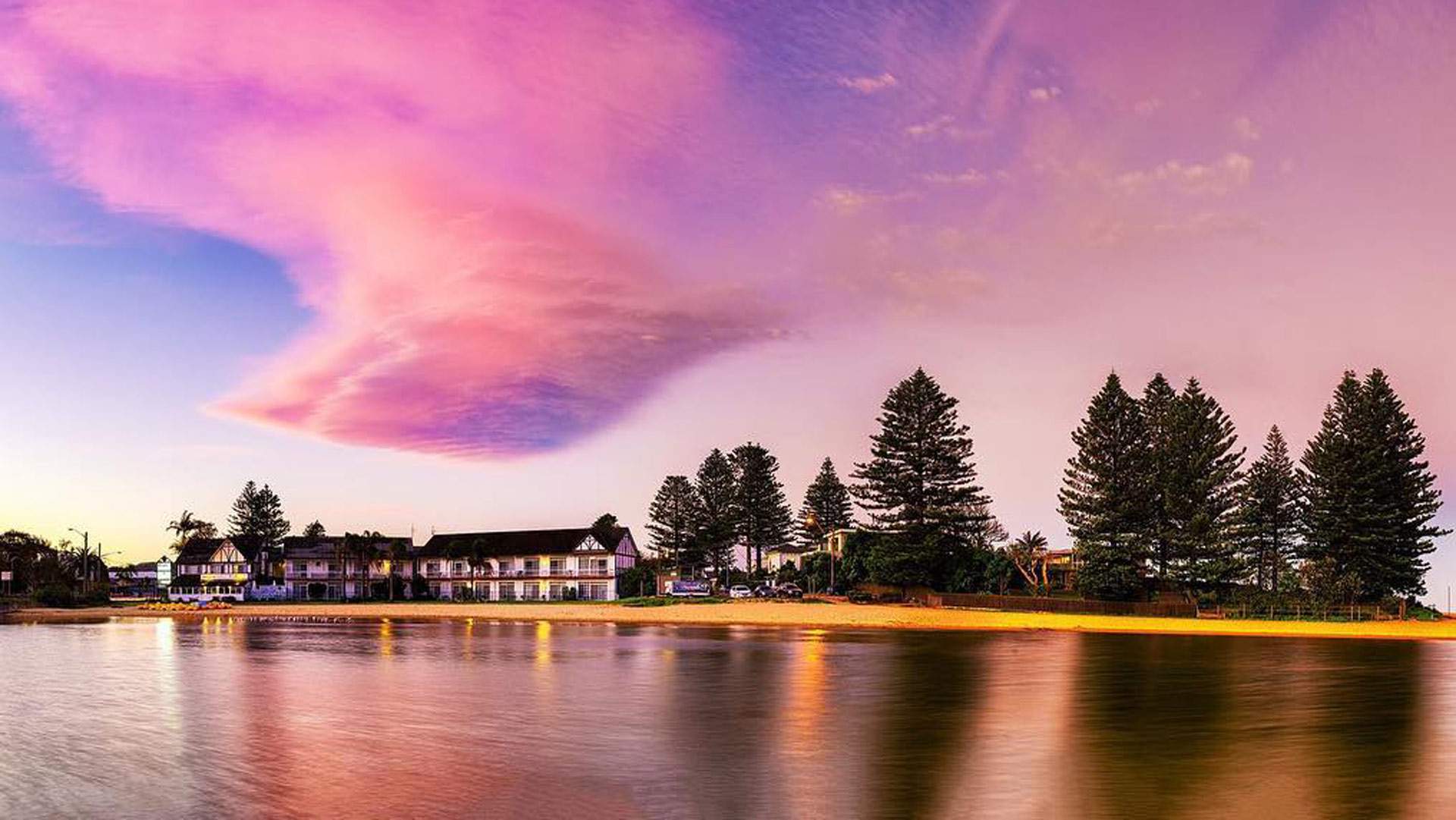 7PM: DINNER AND SLEEPOVER AT THE CLAN
Come dinnertime, make tracks back to Maccoa. Tell the team you're a Concrete Playground reader and they'll give you a complimentary bottle of wine. The menu, devoted to sharing, offers a bunch of scrumptious plates, including coffee and cardamom beef cheeks with pumpkin and feta salad; twice-cooked fennel pork belly with Hillbilly Cider sauce, roasted parsnip and apple; and chai-spiced panna cotta with orange-almond cake, ginger anglaise and candied orange. Chances are, you won't feel too much like driving home after that. So, sleepover at The Clan, where you can choose from 21 waterfront rooms with floor-to-ceiling windows overlooking the beach or the lagoon. It's doing CP readers a solid right now, too, offering you two nights' accommodation for two, with brekkie included, for $299.

Next trip to Terrigal, head for breakfast, lunch or dinner at Maccoa — don't forget to mention this article to receive a free bottle of wine — and spend a night overlooking the water at The Clan.
Published on July 16, 2018 by Jasmine Crittenden