TRAVEL & LEISURE
A Weekender's Guide to Queensland's Bundaberg Region
Watch baby turtles hatch, and swim with (adult) turtles on the Southern Great Barrier Reef, then sample award-winning local gin and rum.
A Weekender's Guide to Queensland's Bundaberg Region
Watch baby turtles hatch, and swim with (adult) turtles on the Southern Great Barrier Reef, then sample award-winning local gin and rum.
---
in partnership with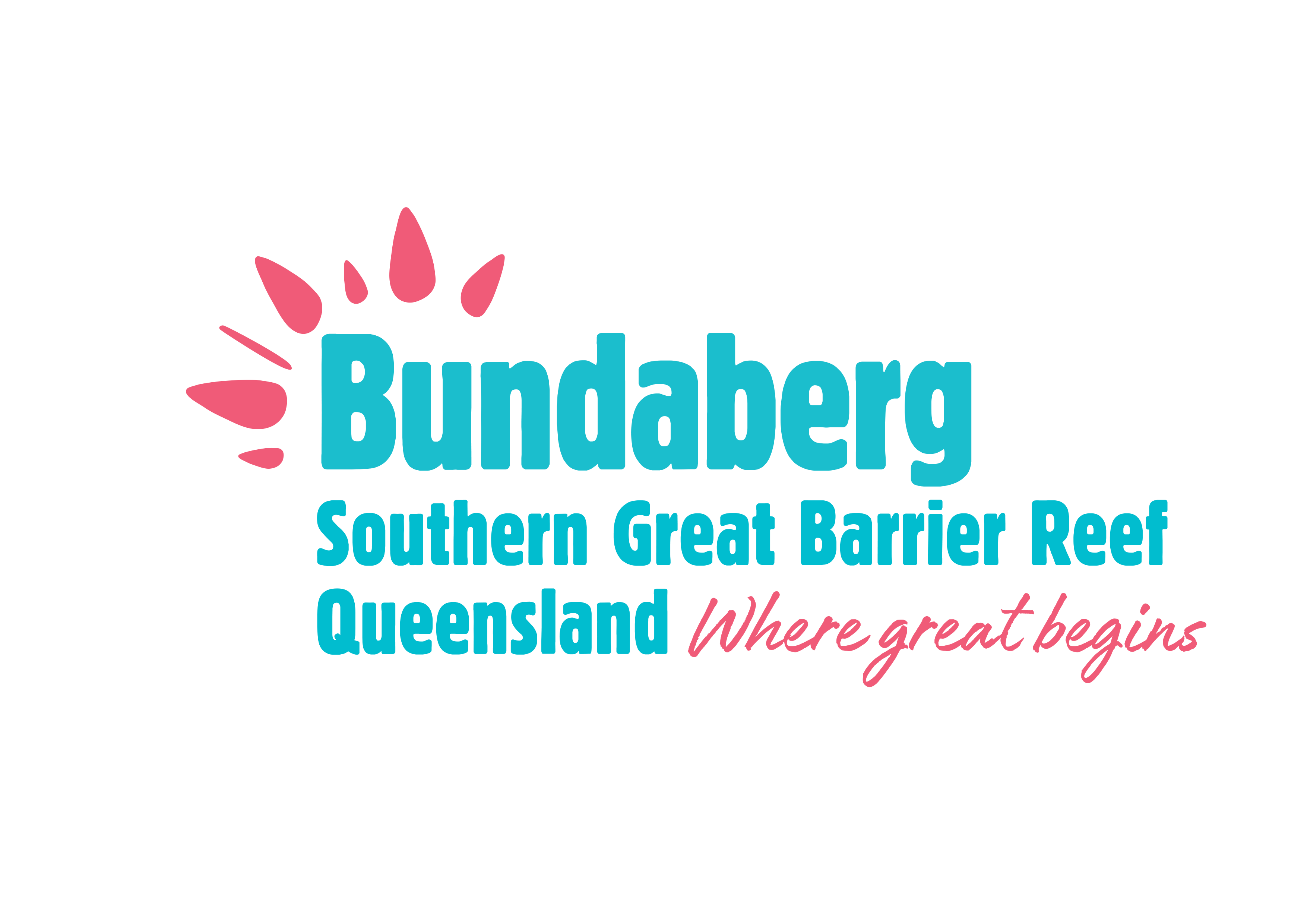 If you're under the impression that Bundaberg is only good for sugarcane and rum, you're sorely mistaken. While it's true that the Bundaberg region is responsible for much of Australia's agricultural industry, in recent years the area's endless output of fresh produce has also led to a rise in local farm-to-table restaurants, with some of Australia's top cooking talent setting up shop in the area. Meanwhile, thanks to the region's prime position along Queensland's coastline, the area boasts a host of natural landmarks that comfortably go toe-to-toe with Australia's best-known destinations.
With so many great eateries, picturesque attractions and accommodation on offer — and only a four-hour drive from Brisbane — why not make Bundaberg your next weekend away?
Before you head on an out-of-town adventure, check the RFS Queensland and Queensland National Parks websites and heed any alerts and warnings.

THINGS TO DO
The Bundaberg region is alive with natural wonders that draw visitors from all over the world. One of the most unique is the Mon Repos Nightly Turtle Encounter, a once-in-a-lifetime experience that'll leave you feeling like David Attenborough in the making. During Bundaberg turtle season, which runs from November through March, you can experience turtle conservation first-hand on the only ranger-guided turtle encounter on the east coast. Between November and January, you can witness mother turtles emerge from the deep blue and make their way up the beach to nest under the moonlight. Later in the season (late-January to late-March), you'll look on as the adorable hatchlings emerge from the sandy nests and scurry down to the beach.
Next, dedicate some time to exploring the Southern Great Barrier Reef. Bundaberg is perfectly positioned at the first and most accessible point of the reef, and coral cays Lady Musgrave Island and Lady Elliot Island are the best places to experience the pristine waters and diverse marine life that the region is famous for (and, no doubt, why you're there). To explore Lady Musgrave Island and spend a day snorkelling with turtles, manta rays, tropical fish and other sea life, book a day trip with Lady Musgrave Experience. Your day tour also includes transportation on a luxury catamaran from the Bundaberg coast, plus morning tea, lunch and afternoon tea.
Just to the south is the picturesque Lady Elliot Island, which showcases some breathtakingly beautiful lagoons, as well as the last coral cay amid the Southern Great Barrier Reef. You can access the island for a day trip via a scenic flight with Lady Elliot Island Eco Resort or, if you want to stay a little longer, book a night's stay in one of the cosy glamping tents.
Naturally, it wouldn't be a trip to Bundaberg without a stop in at the Bundaberg Rum Distillery. Recently named the World's Best Distillery Retail Experience for the third consecutive year, you'll get to roam the sprawling museum and learn the secrets behind what it takes to be a master blender. The Bundaberg Rum Distillery Experience guides you through a state-of-the-art facility before you take a break at the bar, while the Blend Your Own Rum Experience welcomes you to taste Bundaberg straight from the barrel. You'll select drops aged in five different barrels — port, sherry, bourbon, scotch and heavy-charred American white oak — to create a unique blend under the guidance of the award-winning master blenders. And not only do you get to take it home, but the crew will also store your recipe so you can reorder.
The Bundaberg Region is one of the greatest agricultural regions in Australia, responsible for 25 percent of Australia's fresh produce. Bundy Food Tours takes you on a culinary journey to family-owned farms and local businesses where you can try the best of the best. For outdoorsy types, there are endless hikes to embark upon within the Cania Gorge National Park and Mount Walsh National Park. Plus, the Barolin Rocks dive site is where you can experience Queensland's coral reefs without ever having to leave the mainland. For something with a little less action, the white-sand beaches of Elliot Heads are just 20 kilometres from Bundaberg city, making it the perfect spot to catch Queensland's famous sun.

EAT
Bundaberg might still be a country town at heart, but it's got more than a few awesome dining experiences that give it a cosmopolitan touch. The Windmill Cafe Bargara is a must-visit stop when you're in the mood for some of the region's best coffee, which is made with fresh filtered rainwater. The menu offers all your favourite breakfast and lunch classics, alongside plenty of vegan and vegetarian options. Plus, it has an in-house gelateria serving 25 sweet flavours that are best enjoyed on a stroll along the coastline.
Back in Bundaberg city is another headline restaurant: Water Street Kitchen. Led by chef Alex Cameron and his partner Jen, the meals are delicately put together using ingredients produced on a range of local farms. Having initially run a successful catering company, the duo decided it was time to put a face to their creations, opening their cosy restaurant in 2017 and quickly becoming one of the city's most acclaimed fine-dining destinations.
No trip to a place like Bundaberg is complete without stopping by its most beloved bakery. In Bundaberg's case, that'd be the Pocket Storehouse. Here, you can get your hands on what's known as 'true authentic sourdough', the highest standard of sourdough production that requires nothing more than flour, water and salt. Each loaf takes at least 24 hours to be ready to eat, but the wait is more than worth it. Pair it with a bottle of Bundaberg's own HOTI Kombucha, which you can also grab from The Windmill.
Once you start craving another coffee, Alowishus Delicious is a fine choice, having taken home top honours from both the 2018 and 2019 Countrywide Cafe of the Year awards. And when it's finally time to make dinner plans, head down to the H2O Restaurant & Bar. You'll find some high-quality modern Australian cuisine, with a striking view of the Burnett River to match.

DRINK
Bundaberg's reputation for rum certainly precedes it, but the Kalki Moon Distilling & Brewing Company has built its legacy within the world of gin. As the first Queensland distillery to win first prize for its London Gin at the Australian Distilled Spirits Competition, Kalki Moon has also received a range of commendations from around the globe. Be sure to stop by the distillery's cellar door for a free guided tour and samples of its handcrafted tipples, and to pick up some souvenirs to take back home. Currently offering gin, vodka and liqueurs, Kalki Moon is also gearing up for the launch of its own rum creation in 2020.
Across town at the Ohana Cider House and Tropical Winery, you'll discover some delightful drinks that wouldn't be out of place at any big city bar. Having taken a holiday to Hawaii and loved the tropical climate, founders Zoe Young and Josh Phillips left behind their desk jobs in Perth to buy a piece of Bundaberg land, where they established their much-loved tropical winery. Since then, they've gone on to release ciders ranging from dry apple to pineapple and strawberry, as well as produce some of the region's top vino. Check it out for yourself and snag a tasting paddle to try six of the best for $16.
If you can't wait to get your hands on some more Bundaberg-made wine, your next stop has to be the Hill of Promise Winery, located 40-minutes south of Bundaberg in the township of Childers. Here, winemaker Terry Byrne carries on the traditions of his Sicilian family, who moved to the region in the early 1900s. From fortified reds to sparkling whites and Italian classics like limoncello, Hill of Promise is a distinctly European hideaway in the Australian countryside.
For an expertly made cocktail, Bert's is the place to be. Honouring the life of local aviator Bert Hinkler — who set a flurry of Australian flying records — the 1920s-themed bar ensures his pioneering spirit lives on. There are pizzas and share plates to munch on, plus a lengthy list of cocktails and aperitifs, including specialities like french pear martinis.
STAY
Situated overlooking the black volcanic beaches of the Queensland coast, C Bargara Resort is a luxe stay for weekenders looking to make the most of their time in Bundaberg. The resort sports a collection of bright apartments and penthouses, plus a sleek swimming pool with a sundeck. The Zen Beach Retreat is another posh stay offering stylish villas that are great for groups, as well as a communal lounge that has panoramic ocean views and a collection of contemporary art.
For something a little lusher, Kellys Beach Resort's charming self-contained eco villas are set against a backdrop of tropical gardens, while there are also tennis courts, a spa and a sauna for maximum relaxation.
If you really want to get in touch with the great outdoors, Bundaberg has plenty of great camping spots. The Burrum Coast National Park showcases an oceanfront camping area along Kinkuna Beach, while the Cordalba National Park places you among some of the state's best hiking trails deep within the eucalypt woodland.

Turtle season runs from early November 2019 to late March 2020. To swim with the turtles and experience everything Bundaberg has to offer, you can find more information here.
Top Image: Lady Musgrave Island by Darren Jew/Tourism and Events Queensland.
Published on November 26, 2019 by Hudson Brown