The Best Coastal Walks in Sydney
Get off of the couch and onto the coast.
There's a lot to love about Sydney, and our stunning coastline is at the top of the list. Head in most directions and you'll hit the water, where an expansive network of walking tracks is at the ready.
These ten coastal walks have it all: sparkling harbourside views, wild bushland with native flora and fauna, hidden pathways and heaps of historic sites. And they range from easy one-hour treks to epic multi-day adventures.
Grab your sneaks, your mates and your sunnies, and get walking.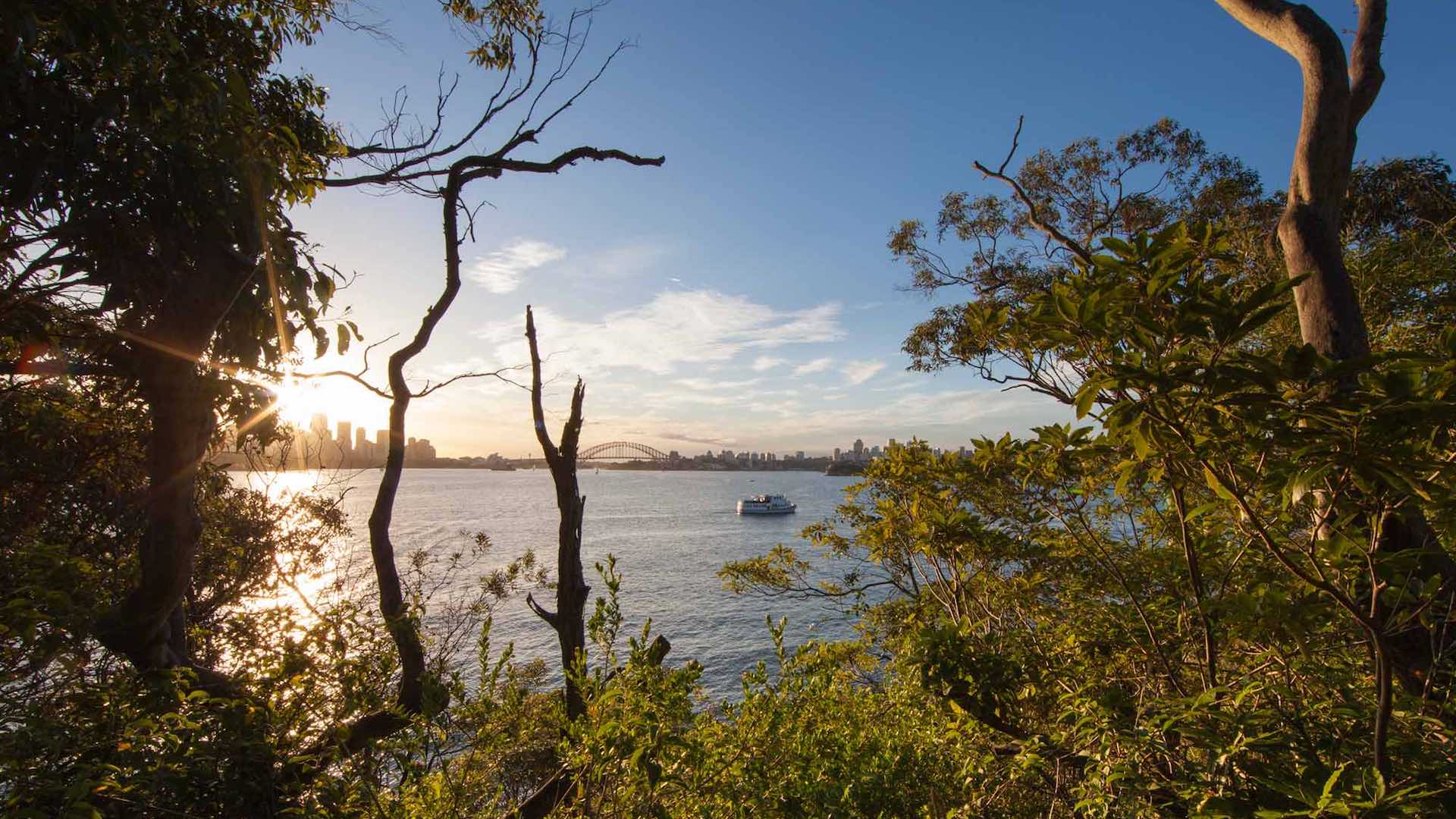 You'll find some of the best Sydney Harbour vantage points tucked away on this lower north shore walking track. This leisurely four-kilometre walk begins at Taronga Zoo Wharf and extends to Mosman's charming Chowder Bay.
The trail hugs the coast tightly, and its proximity to the harbour allows for unobstructed views of the Harbour Bridge, Opera House and city skyline. The trek also boasts military relics and an amphitheatre at Bradley's Head. Once you work up an appetite, have a well-deserved lunch at one of the Bay's many cafes and seafood restaurants — Ripples being a local favourite.

Launched in late 2019, the 80-kilometre Bondi-to-Manly walk stretches along the east coast and harbour shore, between the two eponymous beaches. The multi-day trek meanders past all of the expected highlights — think secluded coves, spectacular views, bushland, clifftops, and landmarks such as the Sydney Opera House and the Sydney Harbour Bridge — as well as significant Indigenous sites such as Aboriginal engravings at Grotto Point, and the ancestral reburial site and rock art at Reef Beach.
Plus, while you're moseying, you'll follow 350 Aboriginal Whale Symbol signs along the mega trail's lengthy expanse —  with an app also available to help you plan and track your walk. As the name makes plain, it starts and ends at Bondi and Manly beaches, but there's plenty to see in-between. And if you're wondering how long it takes, suggested itineraries split the walk into two, three, four, five and seven-day routes, although you can obviously make the journey however you see fit.

Only accessible during low tide, this hidden track runs from Chinamans Beach to Balmoral Beach, and is an unexpected adventure. Start out a bit north at the historic Parriwi Lighthouse, then follow the trail along steep steps to sudden views of Middle Harbour.
After arriving at Chinamans' tiny and peaceful shore, the (approximately) one-kilometre trek to Balmoral is quick but difficult, as it weaves directly along the rockshelf. Along the way, you'll spot gorgeous beachfront properties and impressive yachts aplenty. If you take the walk in the opposite direction, it'll eventually link up with Spit Bridge to the north.

If you're looking for more than a day trip, this 26-kilometre track around the Royal National Park boasts a combination of rugged bushwalks, sandy beaches and sandstone headlands with views across the Tasman Sea. This two-day hike starts at Bundeena and concludes at Otford, with an overnight stay at North Era campground — be sure not to miss sunrise that morning.
Other highlights include the stunning Wattamolla Beach, the views at Eagle Rock lookout and the crystal-clear waters at Curracurrang Cove. Time your trip right (between May and October) and you might even spot a migrating humpback whale at some point across the 48 hours.

BEST COASTAL BUSHWALK: NORTH HEAD
While this historic walk does contain a driving path, the true beauty of this trail is seen through the dirt road bushwalk. Begin your trek at North Head Sanctuary, three kilometres south of Manly Beach. Walk through the former North Head Army Barracks before heading out to the bush, where echidnas and bandicoots lurk in the burnt orange and yellow brush.
Then, the wild path opens suddenly to a mix of coastal views, with the best located at the Third Quarantine Cemetery — which looks across to Middle Head and Manly — and the Fairfax Walk, which looks far out over the Tasman Sea. From here, it is easy to end your afternoon at Manly Beach, stopping at the petite Collins and Little Manly Beaches along the way.
Some areas of the North Head coast walk are currently closed for upgrades. Check the National Parks website for up-to-date details.

This ten-kilometre coastal walk is often recommended to tourists for good reason. Begin at Mosman's Spit Bridge, where you'll follow the Middle and North Harbour shoreline paths along Fisher Bay to Clontarf Beach. From here, you'll enter the Sydney Harbour National Park at Castle Rock, and later hit Grotto Point, where you can view Indigenous rock engravings.
Gorgeous views at Arabanoo Lookout and plenty of beachside walks are also on the docket. Finish off with a dip at Manly Beach before taking that picturesque ferry ride back to Circular Quay. If ten kilometres isn't enough for you, the track continues down to Chowder Bay and can be linked up with the Bradley's Head track too.

While the multiple World War II batteries located at Middle Head certainly set this walk apart, it's the expansive views of the eastern suburbs, Middle Harbour and Manly that really make this trek worthwhile. The two-kilometre circuit is bordered by North and South Heads and set along sheer cliffs.
Climbing through underground tunnels and gun pits on the edge of the coast is a big part of the thrill here. You'll find these ruins throughout the Middle Head Fortification, and the surrounding cliffs give the remnants an eerie and significant impact. After you your walk, you can head to nearby Cobblers Beach to unwind.

A UNESCO World Heritage Site, Cockatoo Island has an illustrious history — including housing a prison, a ship-building facility, a reform school and a wartime boat repair port. Haunted history tours are on regularly, as are other events, talks and art exhibitions related to the island's environmental and historical past. It's also been earmarked for a vast transformation that'll see it become a sprawling arts and culture district.
Set off the shores of Balmain and Birchgrove, the island boasts 360-degree views of the Parramatta River and is perfect for picnics. We suggest making a weekend of your Cockatoo getaway, with a waterfront campground and heritage holiday houses available for hire.

Set on the foreshore of Sydney Harbour, Balls Head Reserve affords exceptional views of the Harbour Bridge from the north, along with unbeatable picnic views overlooking the CBD. The reserve offers several bushwalking tracks (including one with wheelchair access), and highlights include an Indigenous waterhole and foreshore caves cut by squatters in the 1930s.
Once you're done exploring, head to the secluded park where public barbecues are at the ready. When you've finished grilling up your snags, head back over to the rocky area and enjoy your picnic while watching the harbour boats mosey by.

The Bondi to Coogee walk is easily Sydney's most iconic trail. This six-kilometre trek gives tourists and locals alike a true sense of Sydney's coastal beauty. The hike's steep gradients are well spaced and hit each of the city's most loved beaches along the way — making this trip part-workout, part-beach bum afternoon.
Apart from the namesake beaches, the trail also hits Tamarama, Bronte and Clovelly. While the walk could be completed in as little as a two hours, it is best enjoyed with long breaks by the ocean. Keep an eye out for the announcement of the next instalment of the trail's popular Sculpture by the Sea, which will hopefully be returning in 2022 after multiple postponed editions.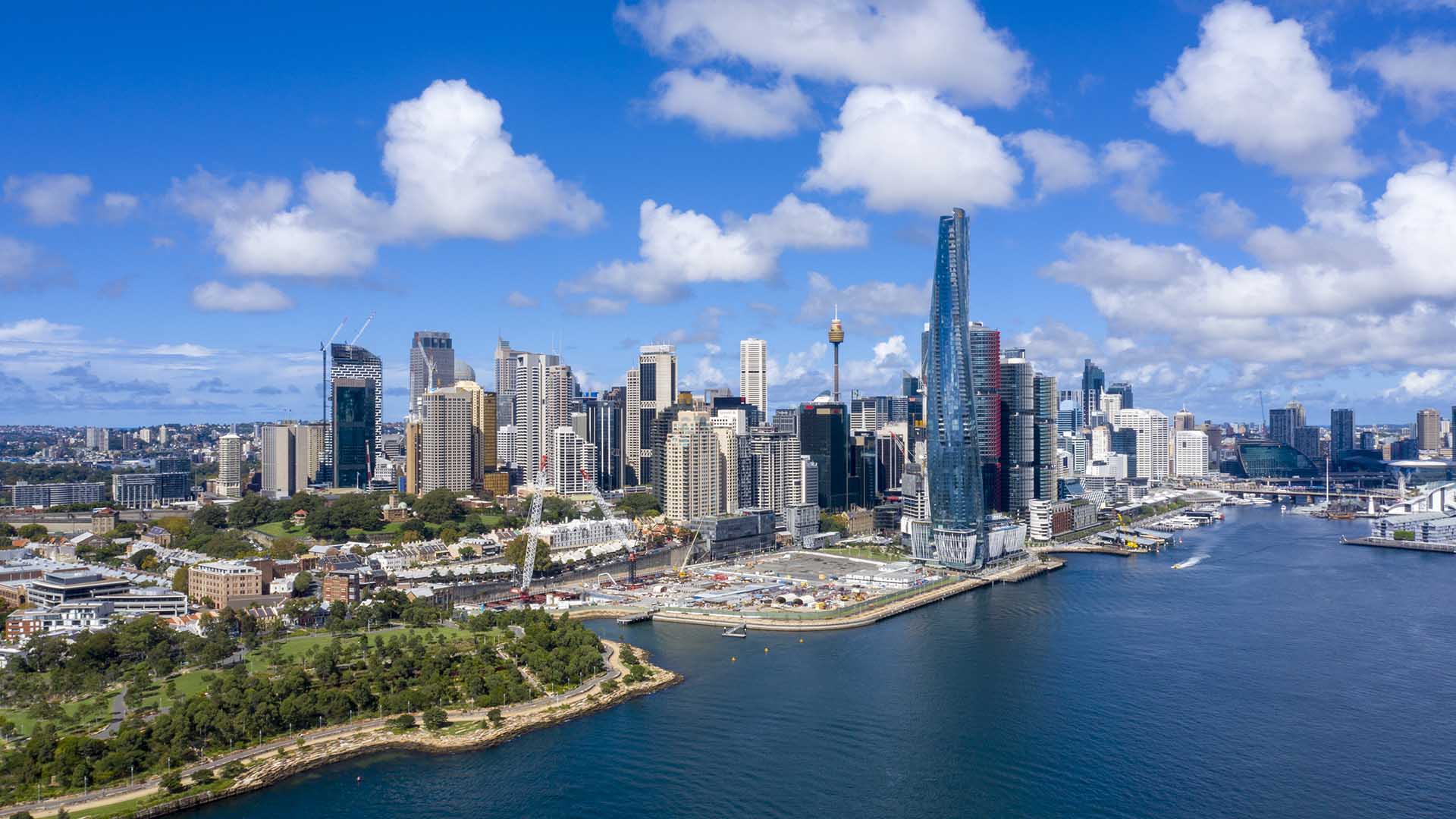 The final section of the Barangaroo foreshore walk opened in April 2021 completing the 11-kilometre stroll along the harbour. You can now meander from Woolloomooloo to the Anzac Bridge through sections of the foreshore that where previously inaccessible to pedestrians.
Along the way you'll be treated to views of the Sydney Harbour Bridge, Royal Botanic Gardens, Sydney Opera House and all the new delights that Barangaroo is offering up. Included in the path is the Wulugul Walk which takes you around Barangaroo Reserve and The Streets of Barangaroo's range of bars and eateries. Come late 2022, the Waterman's Cove part of Barangaroo foreshore will also welcome a pavilion made from recycled Sydney oyster shells, which'll make quite an eye-catching addition to your future strolls, jogs and bike rides.
Top image: Bondi to Manly walk by Destination NSW.