The Best Stays in Thailand When You Want to Work Remotely
Our guide to the best places for you to take advantage of Thailand's digital nomad life, anywhere in the country.
in partnership with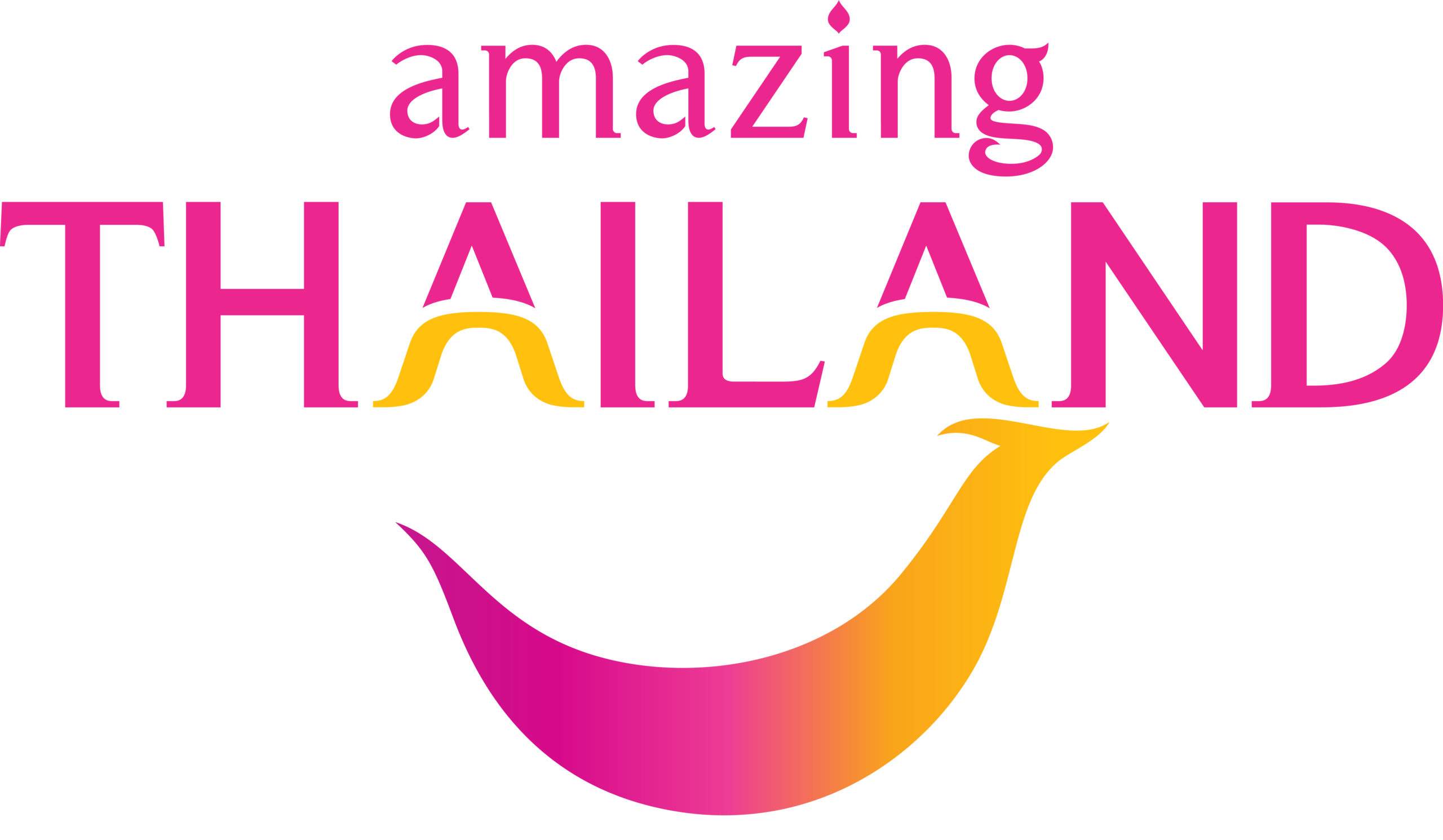 The holiday blues are probably coming in strong right about now. Summer has come and gone and dreams of a lazy mid-year escape feel like a lifetime away. Throw in the fact that you're probably out of annual leave and have even less cash than usual to splash on a luxe resort (#costofliving, amirite?), and any ideas about sipping a margarita on a sunny island are slipping away.
So, would you believe us if we told you we've found a single solution that will solve every one of your 'I need to find a way to make money without eating into my holiday allowance while also enjoying a fresh cocktail' dilemmas at once? Unofficial title: Operation Working Holiday in Thailand.
Start by doing the hard yards and figure out how that digital nomad thing works (note: we're using the term 'hard' loosely here, because it's actually pretty easy). Then, the only thing you need to decide on is where you want to base yourself for that first bowl of Pad Thai. Whether you dream of urban style or beachy chic, we chatted to Tourism Authority of Thailand and got their suggestions for the best accommodation options for those considering a remote working holiday.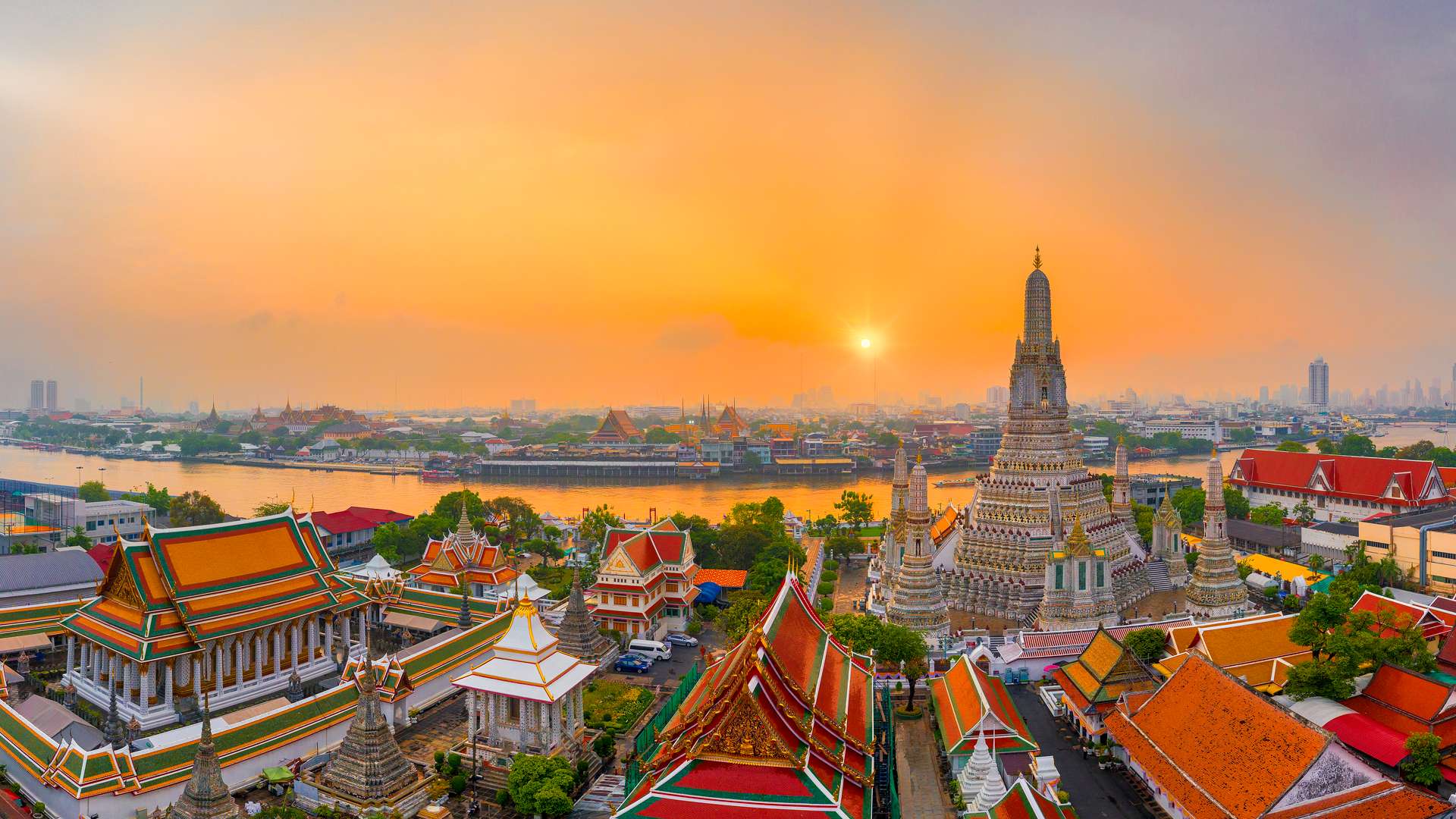 BANGKOK
According to the classic 80s banger, "One night in Bangkok and the world's your oyster". So imagine if you had a couple of months up your sleeve! Basing yourself in Bangkok is a brilliant option for those digital nomads who just aren't quite ready to quit their big-city creature comforts. With both bustling bars and traditional temples in touchable proximity, the two hotels below offer excellent remote work accommodation options in the city known by locals as Krung Thep (or the City of Angels).
Four Seasons Hotel Bangkok at Chao Phraya River
This standout hotel is Four Seasons by name and four seasons by nature. The Bangkok branch of this iconic international five-star hotel chain gives digital nomads plenty of reasons to visit, all year round. The amenities are extensive and include fast wifi, fitness studios, two riverfront infinity pools, 24-hour room service and a dry cleaning service for all those times you need to Zoom in your best suit and tie.
We also love the location. It's right next to the Chao Phraya River, just over a 30-minute drive from Suvarnabhumi International Airport and even closer (5.8 kilometres, to be exact) to Siam Paragon Mall — extremely useful for those times when you need an emergency laptop charger replacement!
137 Pillars Suites & Residences, Bangkok
These serviced apartments in Bangkok's Prom Phong/Thonglor area are committed to the digital nomad cause, offering a range of packages specifically designed to cater to long-term stays.
Think complimentary high-speed wifi, a daily maid service, a Thai SIM card available for purchase and weekly yoga, meditation and Muay Thai classes. You also get access to the Daily Baan Borneo Club for all-day breakfast, afternoon tea, coffee, snacks and sundowner drinks, plus level-27 infinity pool access and regular aromatherapy massages at Nitra Serenity Centre — for those times when deadlines are kicking your butt.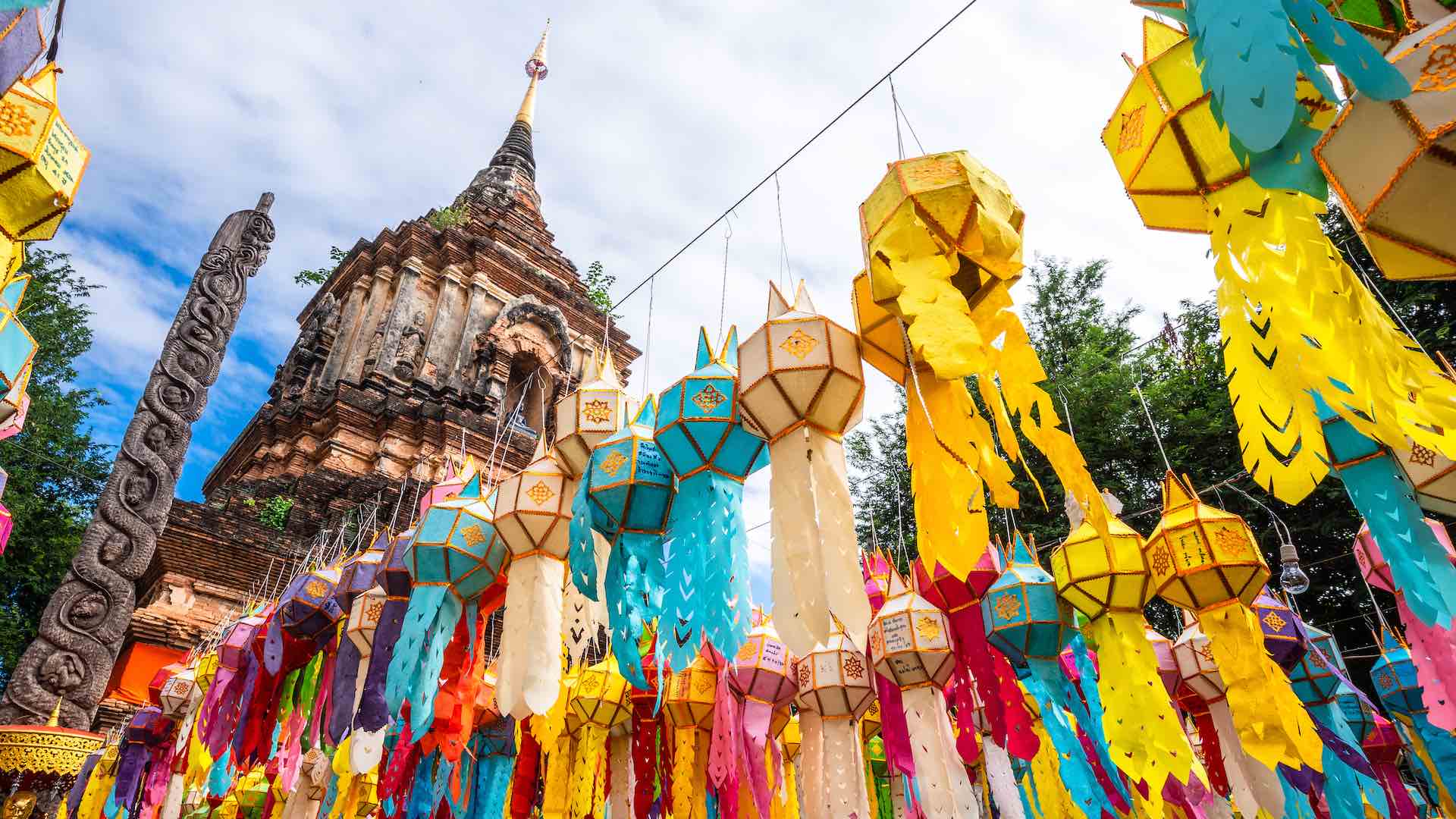 CHIANG MAI
Charming Chiang Mai is proof that there's no shame in second place. Capital of the north and the second largest city in the country, Chiang Mai offers a unique brand of laidback luxe. The landscapes are lush (all rugged mountains and green farmlands), the food scene is fabulous and the culture game is strong — with traditional Thai arts and crafts workshops among the mix. If your work from home style is cool, calm and collected — with a preference for having excellent coffee close by — then these two Chiang Mai hotels are our recs.
Akyra Chiang Mai
Fun fact: Chiang Mai is rated as the cheapest place in Thailand to live and work on a digital nomad budget, making it the ideal option for those bent on a working holiday but bound by a tight budget. And at the heart of it is the Akyra Chiang Mai hotel — a luxurious home away from home that has been transformed into a hub for aspiring entrepreneurs from all types of online businesses.
The impressive downtown location, amazing rooftop infinity pool (perfect for a couple of quick laps between Skype calls), excellent wifi and abundant upskilling opportunities (including a number of in-house classes) draw many digital nomads in. But it is the chance to connect and network with other like-minded humans that generally keeps them at Akyra a little longer than anticipated.
Kantari Hills Chiang Mai
A quick squiz of Kantari Hills' online reviews reveals a ton of satisfied guests who have used the hotel for long-term stays. It could have something to do with the brilliant work facilities — like a business centre with secretarial service, fax, email, computer and photocopying — and an executive lounge with complimentary tea, coffee, snacks and ice. There's also round-the-clock security and concierge services, and of course, free wifi.
Call it a hunch, but a fancy whirlpool, sauna and steam rooms probably don't hurt either.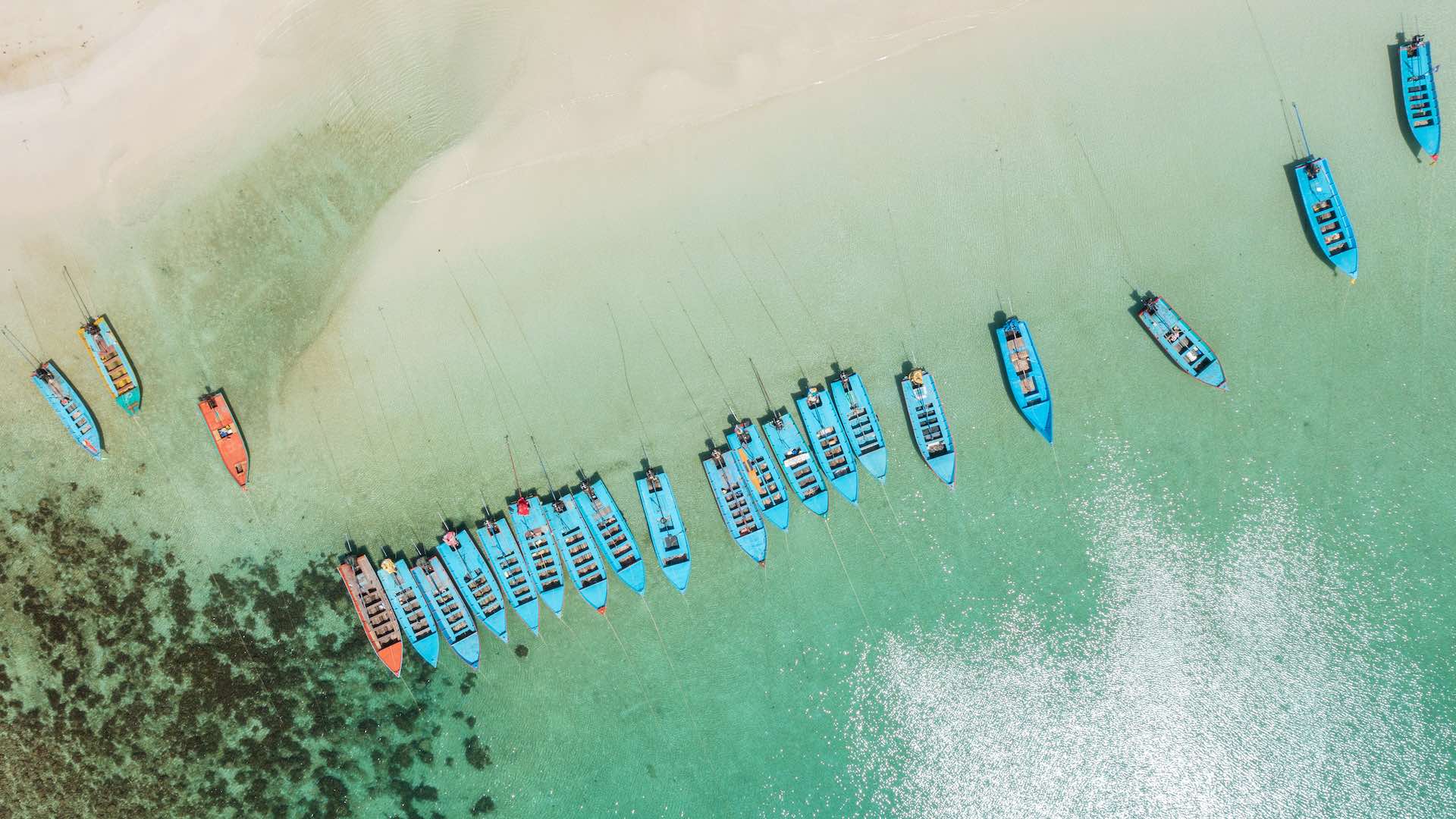 KO PHA-NGAN
If Ko Pha-Ngan's white sands, turquoise waters and lush coconut trees aren't enough to entice you to swap your desk for the digital nomad life in Thailand, then perhaps the idea of a Full Moon Party celebrated every single month will do the trick?
That's right, instead of end-of-quarter drinks, every 30-ish days (it's based on the lunar calendar, so it varies) Ko Pha-Ngan celebrates the new full moon with a big bash on the beach. Expect booze, music blasting out of the bungalows and neon-painted backpackers lighting up lanterns at dusk, just as the moon starts to show up and illuminate the shores.
Want in? These hotels are our recommendations when it comes to setting yourself up with a remote work situation in Ko Pha-Ngan.
Anantara Rasananda Koh Phangan Villas
Team bonding but make it tropical. Yes, it's pretty fun watching your boss make a fool of himself in a group laser tag session, but for the ultimate team building exercise, consider a stay at Anantara Rasananda Koh Phangan Villas.
Kick things off with meetings in a boardroom by the beach, lock in an evening of sunset canapés and cocktails aboard a luxury yacht, and challenge every staff member to find their strengths and weaknesses with a host of recreational activities on land and sea.
With 64 pool suites and villas, every single one of them set among towering palms and crystal sea waters, this is the ideal accommodation option for those who want to do the digital nomadic life a little decadently.
Panviman Resort Koh Phangan
We're going to be up front and flag our concerns with the Panviman immediately. Just so you know what you're dealing with before you book your stay.
Our main issues relate to its location (in the mesmerising Gulf of Thailand), stunning landscapes (it's surrounded by cerulean seas that gently lap golden beaches fringed with coconut palm trees), onsite restaurants (that focus on organic produce and fresh seafood direct from local fishermen) and VIP lounge (the one with a breathtaking sea-view infinity pool replete with Jacuzzis and sun loungers). So it's going to take a fair bit of dedication and discipline not to spend your nine-to-five completely distracted by all of the above.
However, if you're confident in your ability to stay on target, then the Panviman Resort Koh Phangan offers one of the best digital nomad accomodation options in all of Thailand.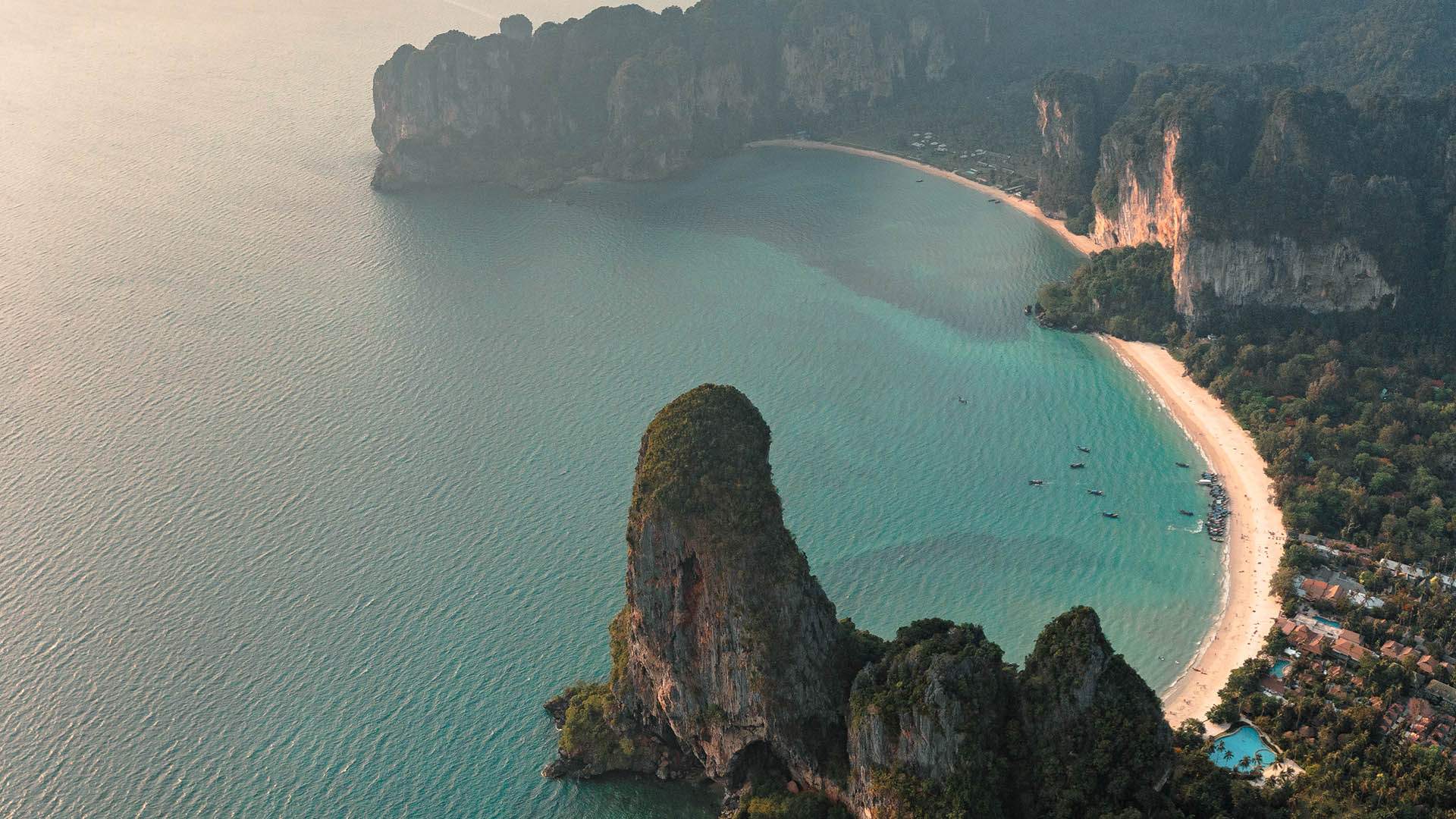 PHUKET
If we had to entrust Thailand's status as the Land of Smiles to a single region, we'd pick Phuket. After all, it's almost impossible not to settle in to the island on the country's western shore and grin once you realise you are in the company of some of Southeast Asia's best resorts, restaurants and shops.
The two hotels below are our picks for the best place to base yourself if you're leaning towards Phuket for your remote-work vibe.
Twinpalms Phuket
The first thing you need to do, to convince your boss that you're taking your digital nomad job seriously, is check out Twinpalms Phuket's library. Here, you can explore literature, magazines and movies while using its free high-speed internet and computers.
Then, when the coast is clear (or better yet, after hours, to minimise the risk of being fired!), book in a spa treatment, arrange a snorkelling excursion or step directly into the hotel's large lagoon pool, and log it in your time sheet as office admin.
Cape Panwa Hotel
If you're a C-Suite exec — or just dream of CEO status — then Cape Panwa is the place for you. Its former guests include kings, queens and big-screen stars, so it's definitely a great base for those who want to manifest a promotion or pay rise. A dedicated business centre will help you keep the process professional; however, we also strongly suggest taking advantage of the hotel's fun facilities too. Think the beachside bamboo bar, access to the state-of-the-art Panwa Princess yacht and two onsite palm-fringed pools.
After all, if you've got your sights set on CFO (but you're working with an intern budget), you'll need to work hard, but nobody said you can't work hard from paradise with a tropical drink in hand, right?
Tourism Authority Thailand has plenty more suggestions for the top places to work remotely in the Land of Smiles, so for more options, head to the website.
Images: Tourism Authority of Thailand
Concrete Playground Trips
Book unique getaways and adventures dreamed up by our editors