Eight Challenges to Tackle in 2022 That'll Help You Achieve Your Fitness Goals
Ever dreamt of running a marathon, cycling through forests, or tackling a ten-kilometre obstacle course? Here's your chance.
in partnership with

A brand-new year is fast approaching, which means it's time to say goodbye to 2021 and get excited for what 2022 could be. Whether you're a New Year's resolution stickler or a go-with-the-flow kinda person, it's safe to say most of us would be keen to experience something different in 2022.
And, let's face it, we'd be lying if we said we hadn't watched Survivor and thought, "I want to try that". Well, you can, just for a weekend, or even a few hours. Whether you're a bicycle junkie with hand-eye coordination Lebron James would envy, or if you just want to get out of your comfort zone, New South Wales has a full calendar of physical challenges to help you hit those new year goals. Here are eight you should add to your list.

SPEED THROUGH THE SNOWY MOUNTAINS AT THE SNOWIES MOUNTAIN BIKE FESTIVAL
When: February 4–6, 2022
Where: Snowy Mountains
Over the first weekend of February, the Snowies Mountain Bike Festival returns to Thredbo. Peddle-heads from far and wide are welcome to make the descent from Thredbo to Jindabyne with two unique course options to try. 
The Wild Brumby course is not for the faint-hearted. Across three days, you'll test your strength, speed and stamina as you tackle 114 kilometres of rugged terrain — most of it, single track. But you'll be treated to some of the most exquisite scenery in the world as you sweat it out, so you can't complain too much. For a less technical but no less intense ride, the three-day 75-kilometre Brumby course is also on the menu. Both of these multi-day rides can also be tackled as a two-person team event, too.
Looking for a challenge but can't afford the time commitment? Sign up for one of the several one-day events, which includes 45-, 30- and 15-kilometre rides.  
Register for the Snowies Mountain Bike Festival at the website.

OR, TAKE IN THE SURROUNDS ON A SNOWY MOUNTAINS TRAIL RUN
When: February 18–19, 2022
Where: Snowy Mountains
Want to experience the Snowy Mountains from a viewpoint other than a ski lodge? Sign yourself up to the Snowy Mountains Trail Run Australia. The weekend-long festival of running includes a number of trails of varying lengths, including a 42-kilometre marathon and a 70-kilometre ultramarathon, both of which are new for the 2022 iteration. If you've got a competitive streak, there's also a $1000 cash prize each for the first male and first female runners across the line in the 70-kilometre event. Don't worry if you're not an experienced trail runner — there are a few more low-key runs for families and those who just want to get out and experience something new, including a cruisy five kilometre option.
Whichever run you choose, you'll be in the perfect spot to take in the incredible views of Thredbo Valley and River within Kosciuszko National Park. The trails set off from Lake Crackenback Resort and Spa, so book ahead to make sure you don't have to go too far for your much-deserved post-run R&R.
Register for the Snowy Mountains Trail Run Australia at the website.

STAY OFF THE BEATEN TRACK AT THE TREX CROSS TRIATHLON 
When: February 20, 2022
Where: Snowy Mountains
Stick around the Snowy Mountains after Trail Run Australia for some off-road action at the Trex Cross Triathlon on February 20. With Mount Kosciuszko as your backdrop, you'll start with a 1500 metre swim before mountain biking for 30 kilometres then finishing with a ten kilometre run on a gritty off-road track. 
The event is open to all experience levels, so even if you're still recovering from a summer of eating, drinking and beaching, there will be something to inspire you and fit your outdoorsy needs.
Register for the Trex Cross Triathlon at the website.


CHALLENGE YOUR LIMITS AT THE TRUE GRIT ENDURO
When: March 5–6, 2022
Where: Lower Portland, Hawkesbury region
Whether you're a fitness fanatic or a casual weekend warrior, the True Grit Aussie Titles will have something for you. This is no stroll in the park, though — this 24-hour event will present a serious challenge for even the most experienced athletes, testing both mental and physical endurance. It's billed as the toughest obstacle course race in the southern hemisphere, demanding competitors to complete as many laps of the ten-kilometre, 30-obstacle course in 24 hours at Dargle Farm on the Hawkesbury River in Lower Portland. The course will have you running, climbing and crawling as you move through grasslands, rainforest, swamps, towering sandstone cliffs and more.
Not an elite athlete? No sweat (well, yes, sweat, but not as much). Just opt for the half course — it's a five-kilometre trek that features over 25 obstacles that'll put you through your paces, including traverse ropes and inclination. You can enter solo or as part of a team, too, so you don't have to battle the elements alone.
Register for the True Grit Enduro at the website.

TEST YOUR ENDURANCE AT THE SNOWY CLASSIC
When: March 26, 2022
Where: Snowy Mountains
The inaugural Snowy Classic will be taking place on Saturday, March 26, and it will see cyclists testing their endurance as they make their way through New South Wales' stunning Snowy region. The event boasts two courses on fully closed roads: a 170-kilometre ride and a 110-kilometre ride, both starting and finishing at Banjo Paterson Park, next to Lake Jindabyne.
Both routes pass through the idyllic towns of Berridale, Dalgety and Jindabyne, while cyclists tackling the longer route will head up through the winding Kosciusko National Park on their way back to the finish line in Jindabyne. Fancy yourself a bit of a cycling superstar? There's a cash pool of $10,000 to be won — so slap on that lycra and get registering.
Register for the Snowy Classic at the website.

GET BATTLE-READY AT SPARTAN NSW TRIFECTA
When: April 1–3, 2022
Where: Marulan, Southern Tablelands
Ever wanted to run through mud and leap over fires without mum telling you off? Well, you're in luck, because the world's biggest obstacle race series is coming to NSW in 2022. For the first time ever, New South Wales is hosting a Spartan Trifecta weekend. Join the five-kilometre Sprint, the ten-kilometre Super or the 21-kilometre Beast depending on your fitness level, and expect swimming, running, leaping, and the oh-so-fun scrambling. You'll climb a rope, avoid barbed wire, drag a concrete block, traverse ropes and even throw spears at this event that's so challenging and rewarding, even mum will be proud.
Register for the Spartan NSW Trifecta at the website.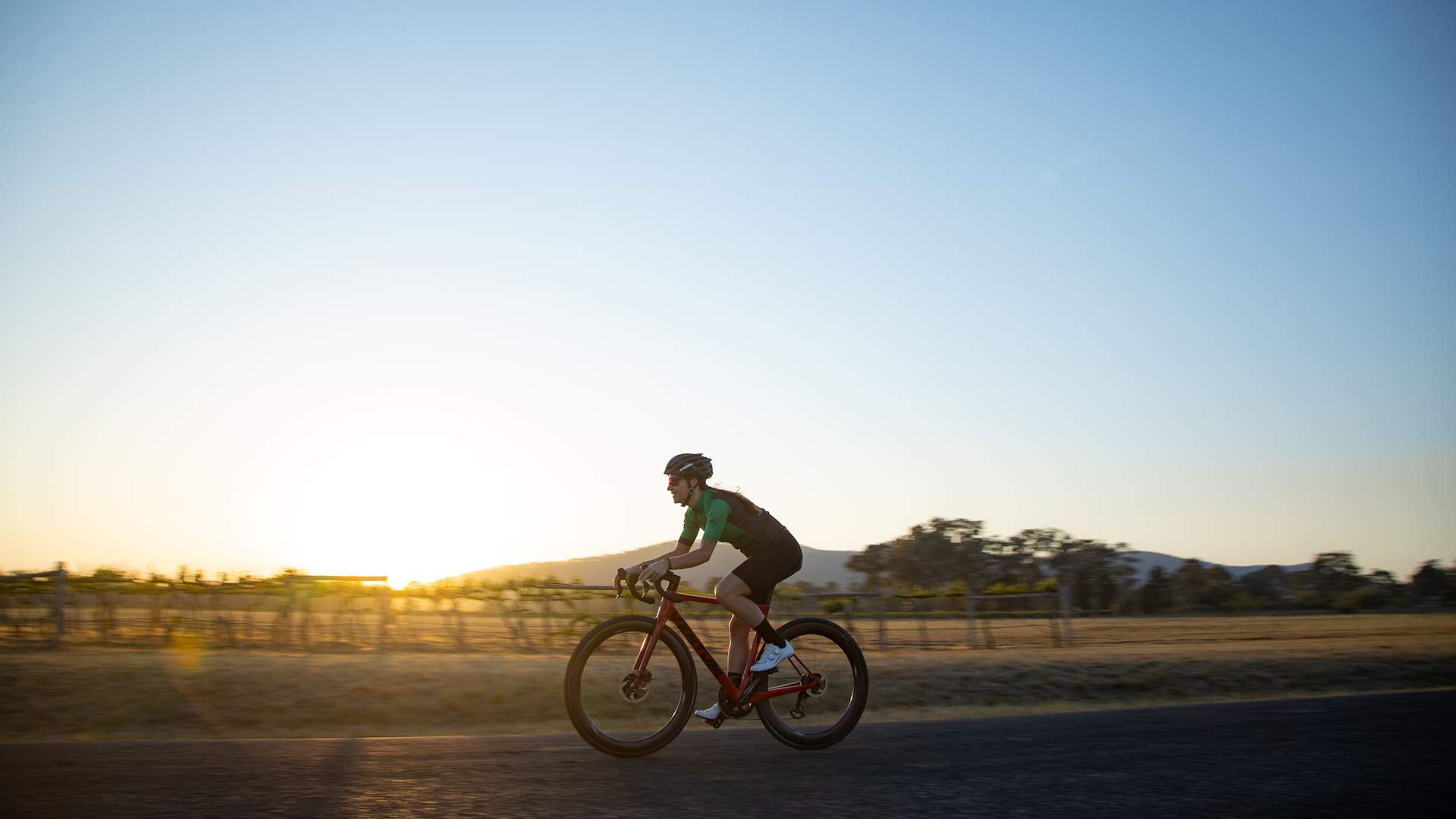 RIDE THROUGH VINEYARDS AT THE MUDGEE CLASSIC
When: 30 April–May 1, 2022
Where: Mudgee
That weekend in Mudgee you've been meaning to take can finally come to fruition in May — and what better way to take in one of New South Wales' premier wine regions than by cycling through it? Head to the state's mid-northwest for the Mudgee Classic, a cycling event catering to all levels of cycling ability featuring four courses: the 170-kilometre Maxi Classic, 120-kilometre Challenge Classic, 60km Rouleurs Classic and the 35-kilometre Social Classic.
Whichever you choose, you'll have the best seat in the house to explore the region's expansive vineyards, rolling hills as you ride through them. Pro tip: if you plan on making a weekend of it by heading to a winery or two the night before the race (and why wouldn't you?), the Social Classic might be the one for you.
Sign up for the Mudgee Classic at the website. 

RIDE HARD (AND PLAY HARD) AT PORT TO PORT
When: May 19–22, 2022
Where: Hunter Region
There's nothing better than a cold beer at the end of a hard day's work — and we say the same goes after a hard day of mountain biking. Experience it for yourself by taking part in Port to Port, a mountain bike stage race running over four days in May that takes in the Hunter Valley, Lake Macquarie and Newcastle.
It's a pretty social event, too — there's a bar positioned close to the finish line every day and participants are encouraged to unwind after each stage and enjoy the generous selection of local food, wine and beer on offer. You'll be made to work for it, though — the race spans around 196 kilometres of riding and 4300 metres of climbing.
Register for Port to Port at the website.

Feel new in 2022 by setting yourself a new challenge in NSW. For more information, head to the website.