TRAVEL & LEISURE
Eight Easter Activities to Hunt Down in Sydney Over the Long Weekend
Staying in town? Here's what's going on.
Eight Easter Activities to Hunt Down in Sydney Over the Long Weekend
Staying in town? Here's what's going on.
---
in partnership with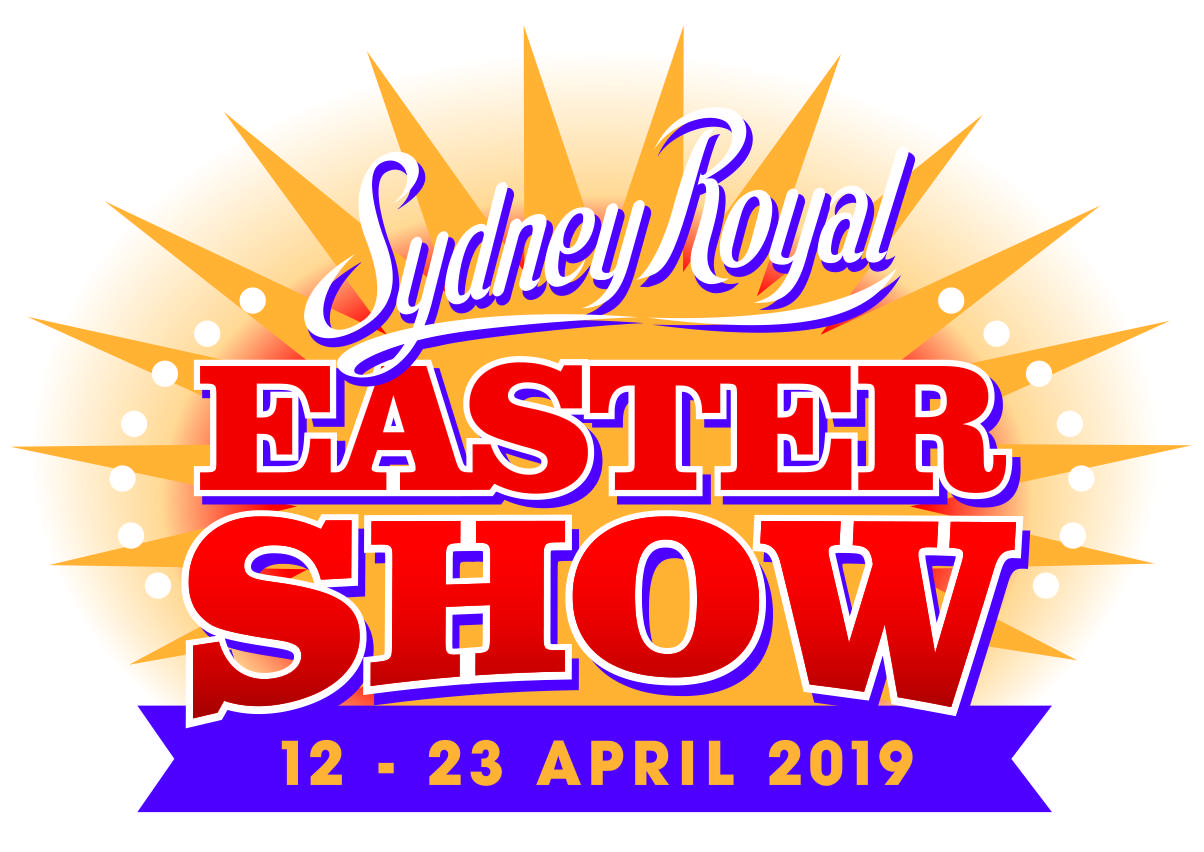 If you're staying put in Sydney this Easter, but don't want to hide at home, we hear you. A lot of the city closes down over the long weekend, but that doesn't mean everyone's taking a break. In fact, there are stacks of adventures to take on – from axe throwing and mini golfing to cracking open the biggest Easter egg in Australia. On top of all that, the Sydney Royal Easter Show is heading into its 97th year. Between April 12–23, make tracks to Olympic Park to feast on dagwood dogs, rummage through show bags, meet prize-winning animals and take a whirl on tons of rides.
Here's a bunch of places you'll find open across Sydney this Easter. And if you're looking for even more spots where you can eat, drink and make merry, add this list to your bag of tricks, too.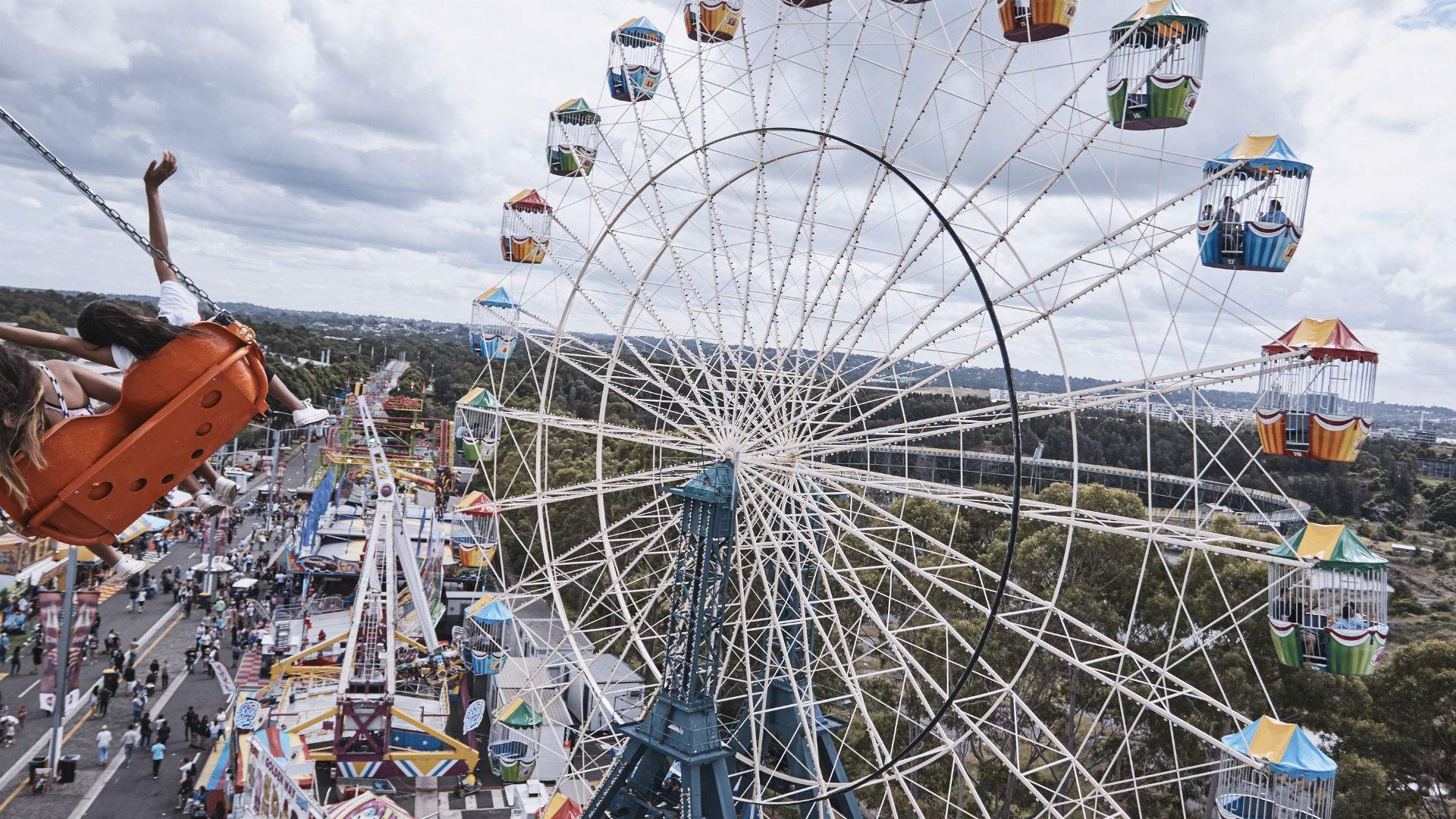 CHANNEL YOUR INNER CHILD AT THE SYDNEY ROYAL EASTER SHOW
This 97-year-old friend doesn't need any introduction. But its new food offerings do. First up, classics like dagwood dogs and meat pies have had mega makeovers. Try a dog infused with cheese, a meat pie stuffed with a cheeseburger or something called the Flurrito: a fairy floss burrito, packed with sweet treats. Secondly, there's now a food truck herd, featuring the likes of Greek Street, Birdman Korean chicken, American BBQ and Mr Tortillas. Before (or maybe after if you dare) eating, check out more the more than 100 rides set up for the show. But if you need to wait after eating all that carnival food, go cuddle baby animals in the Farmyard Nursery and watch some very clever working pups in action.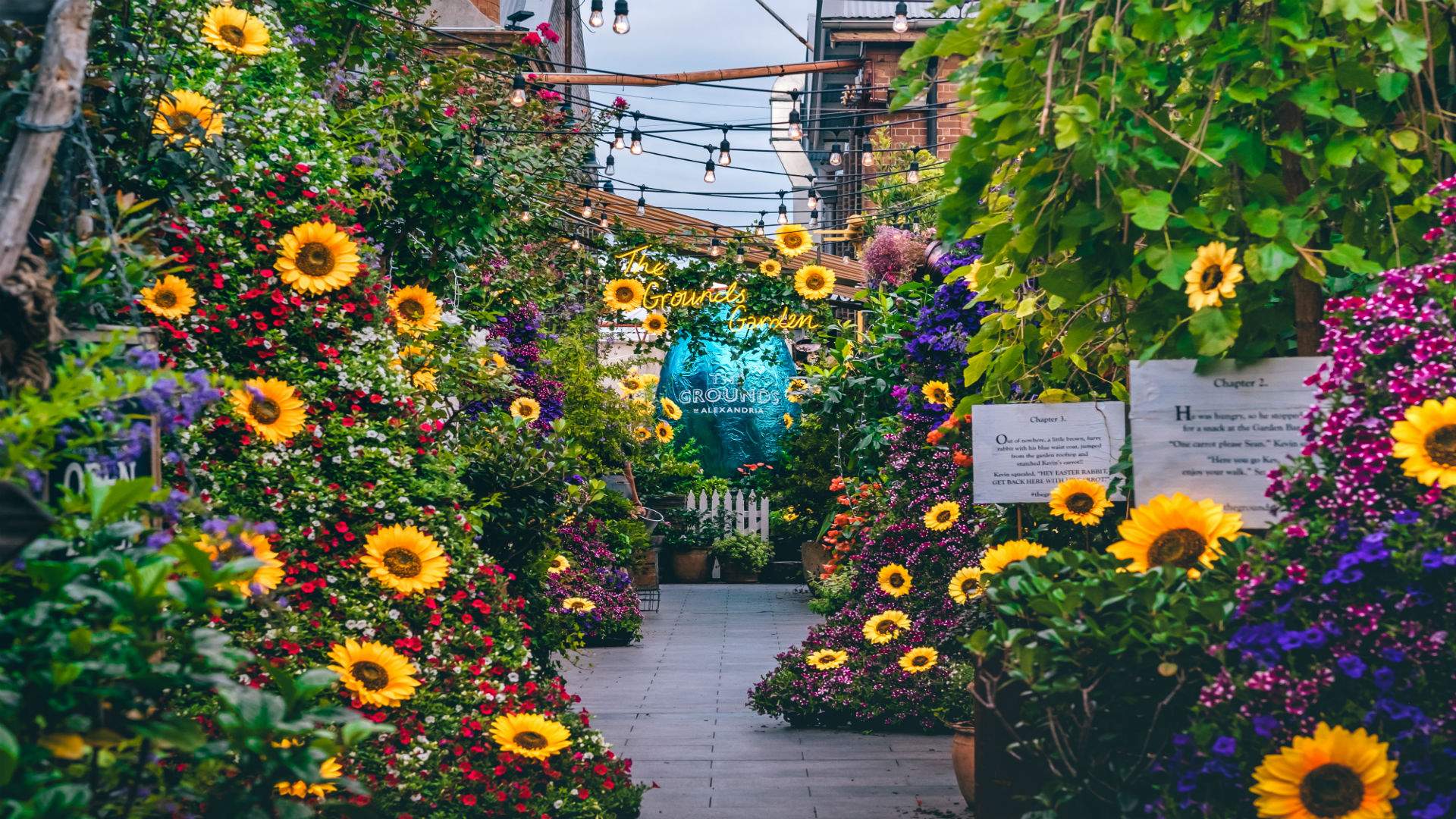 GET A CHOCOLATY SUGAR HIGH AT THE GROUNDS OF ALEXANDRIA
If, for you, Easter is mainly about mountains of chocolate, be sure to factor a visit to Alexandria into your celebrations. Every year, The Grounds presents a three-metre high, 300-kilogram gigantic egg — and you're invited to join in on cracking it open. (Yes, you'll get to eat it, too). The egg is the centrepiece of an epic, weekend-long celebration, which also involves Easter lunches, high teas, live music, appearances by the Easter Bunny and an egg hunt to raise money for the Sydney Children's Hospital. The Garden stays open until 5pm and the Potting Shed till 9pm, so you can fuel up in between festivities and when that sugar high starts to fade.

TAKE YOUR MATES ON AN INNER WEST BREWERY CRAWL
While many of Sydney's best bars and restaurants close up shop over the Easter break, there's one industry sector that is always there for you. Most of Sydney's ever-expanding list of craft breweries stay open throughout the long weekend, offering up specialty brews fresh out of the tank. Wayward Brewing Co. will release a different seasonal brew every day of the long weekend, one of which will be hot cross bun flavoured. Willie The Boatman is hosting a 'young and old' Easter egg hunt on the Sunday, and the Grifter pool table will be waiting for you afterwards, as will Sauce Brewing Co's expansive beer garden.
If you're looking for something to kick off the weekend, Alexandria's Yulli's Brews hosts free jazz with $5 schooners every Thursday night. And while you're in the neighbourhood, stop by Frenchies Bistro for some craft brews and French fare. Just be sure to check with each brewery for exact opening hours, as times may vary.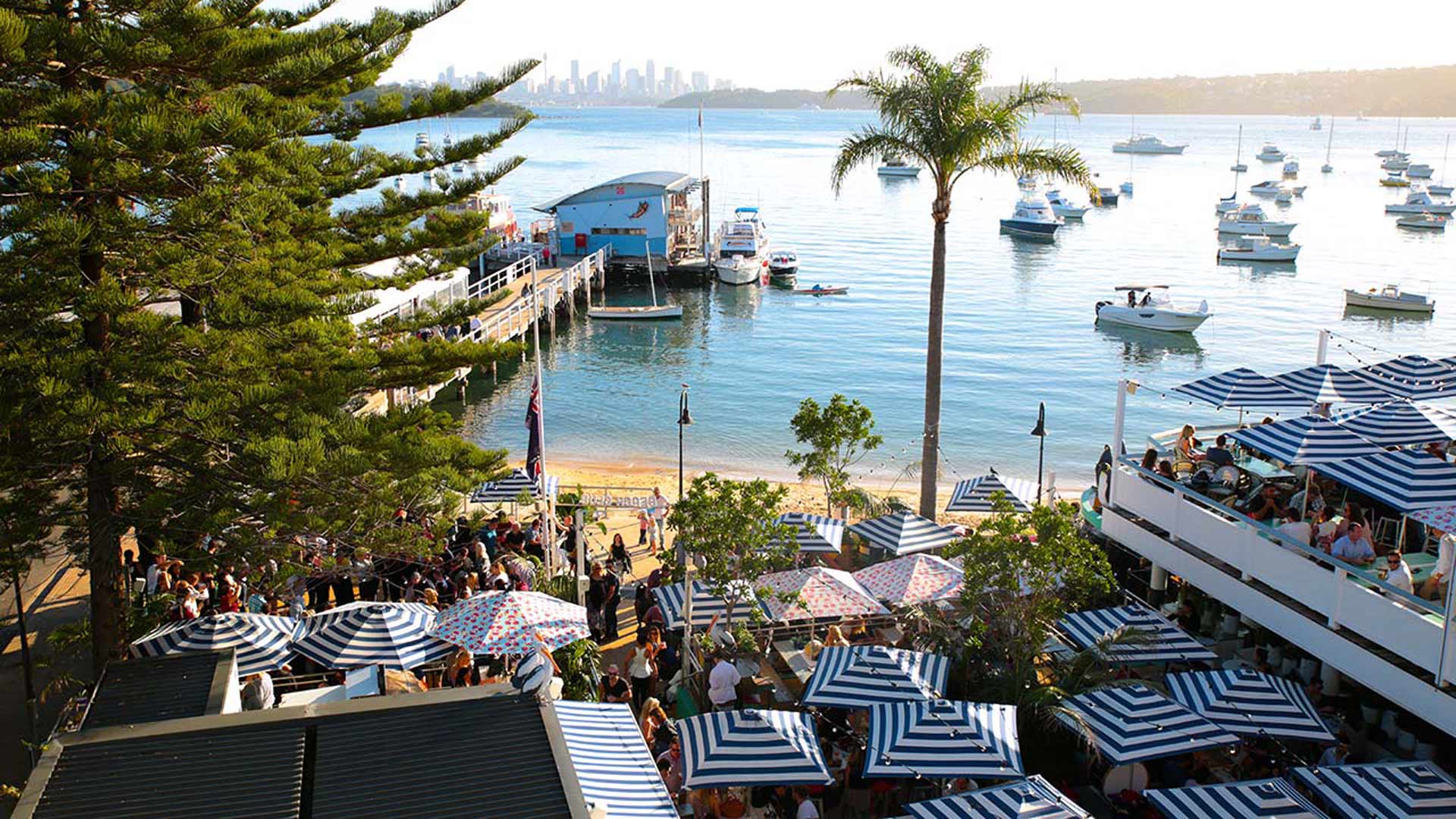 ENJOY VIEWS AND FROSÉ ALL DAY AT WATSON'S BAY HOTEL
Want to take advantage of the outdoors while you're free from the office? Watson's Bay Hotel has you covered with an entire weekend's worth of Easter-related events happening across the waterside venue. The party will go down from 1pm each day of the weekend. Grab a seat under the blue-and-white checkered umbrellas with the restaurant's signature frosé in hand, while DJs spin the decks well into the night. There'll be plenty of Easter treats to keep you in the festive spirit, too — last year there were hot cross buns stuffed with scoops of ice cream so here's hoping there'll be treats that are just as extra. To check out all of the venue's Easter happenings, head here.

SWAP EASTER SWEETS FOR APERITIVO HOUR AT THE DOLPHIN
If you're looking for a different way to indulge this Easter, head to aperitivo hour at The Dolphin. It lets you sample snacks from some of Australia's best chefs on the cheap. The weekly resident curates a menu of drinks and eats, which are available Sunday through Thursday from 5–7pm and priced at just $5-7 bucks, too. Taking over the Wine Room on Easter Sunday is canned-stuff specialists Continental Deli, who will be slinging its signature tinned cocktails and cured meats till April 25. Think locally made prosciutto and Iberico jamon alongside a 'Mar-Tinny' (tinned martini) or  'Can-Hattan' (canned manhattan). Whatever you order, this aperitivo hour lets you overindulge without breaking the bank.

SNAG $40 TICKETS TO WEST SIDE STORY ON SYDNEY HARBOUR
Each year, Sydney Harbour comes alive with a special Handa Opera performance on the water. It's always a spectacular show that offers up stunning views to boot. This year, the floating stage will host West Side Story, a classic Broadway tale of star-crossed lovers. The show runs throughout the long weekend, with the final performance happening on Easter Sunday. Plus, you can now snag $40 tickets to the show with new app TodayTix. A limited number of cheap tickets are available for every performance from 9am on the morning of the show — all you need to do is to share a post about TodayTix on your social media to 'unlock' the rush tickets. We reckon it's well worth it to spend your Easter at one of the world's most stunning openair opera venues.

HIT UP ALL THREE VENUES OF THIS MAJOR ART EXHIBITION
It's not always easy to catch all of the latest art exhibitions when you're stuck at your desk during the day. Lucky for Sydneysiders, a major installation has just started, and there's no better time to catch it than during the Easter long weekend. That's because The National 2019's extensive exhibition spans three-gallery — namely AGNSW, the MCA and Carriageworks — so you'll need a lot of daytime hours to see it all. It features work from a whopping 65 contemporary Australian artists and promises to be one of the best exhibitions of the year. If you're feeling really ambitious, you could try a gallery hop, spending one seriously art-filled, glorious day out of the office.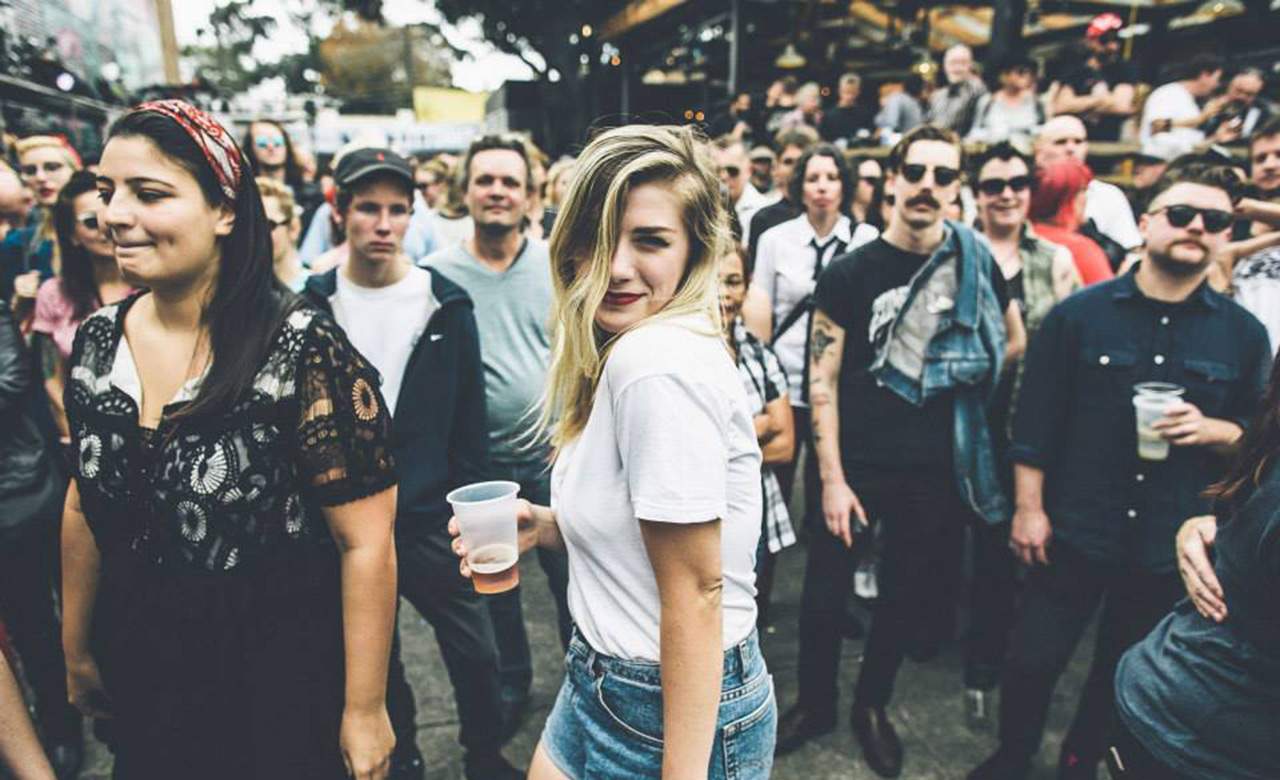 DANCE GOOD FRIDAY AWAY AT THIS MARRICKVILLE BLOCK PARTY
Now in its tenth year, the BAD Friday block party will return to Marrickville's Fraser Park for a live music-filled bash on April 19. For its anniversary, the lineup of local acts is especially strong — expect a DJ set by The Avalanches, plus performances by DMA's, DZ Deathrays, The Jezabels, Tropical Fuck Storm, Jungle and much, much more. It's the perfect excuse for an all-out party, seeing as you've got three more days off afterwards. Best to snatch up your tickets quick; the first two releases have already sold out.
Published on April 02, 2019 by Jasmine Crittenden