Seventeen Charming Farm Stays You Can Book in Victoria
It's been a very long year — treat yourself to one of these relaxing and serene farmhouse stays.
Have you ever been half way through the work week and fantasised about living the simple life? Perhaps you've been dreaming about waking up in a timber cottage with nothing but rolling hills as far as the eye can see?
Well, luckily for you, there's a small collection of quaint cottages on vineyards and rustic cabins set amongst idyllic gardens in Victoria — perfect for your next serene weekend venture.
To help you live out your dungaree-wearing, straw chewing, horse riding dreams, here's a list of the most charming farm stays across Victoria you can book right now.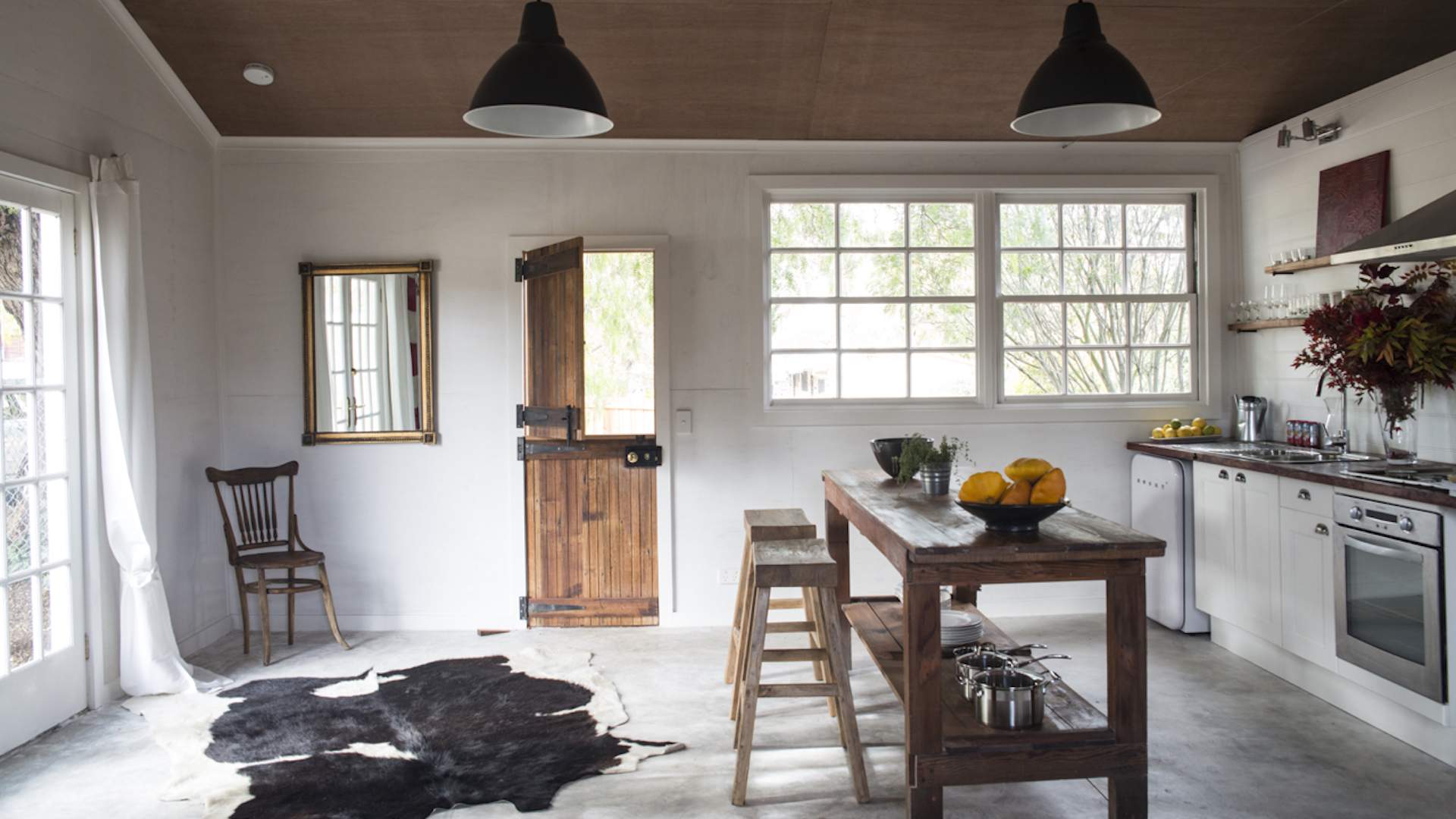 A beautifully renovated self contained studio perched under an ancient peppercorn tree. Just four minutes from Castlemaine, a charming country town with a bounty of restaurants, pubs and small shops.
From $216 a night, sleeps two.

With weatherboard interiors, a stylish yet quaint kitchen and stain glassed windows, this stone cottage looks like its straight out of a fairytale. Bring your pup for a weekend on the 23 acre property featuring gardens, open paddocks and dams.
From $225 a night, sleeps two.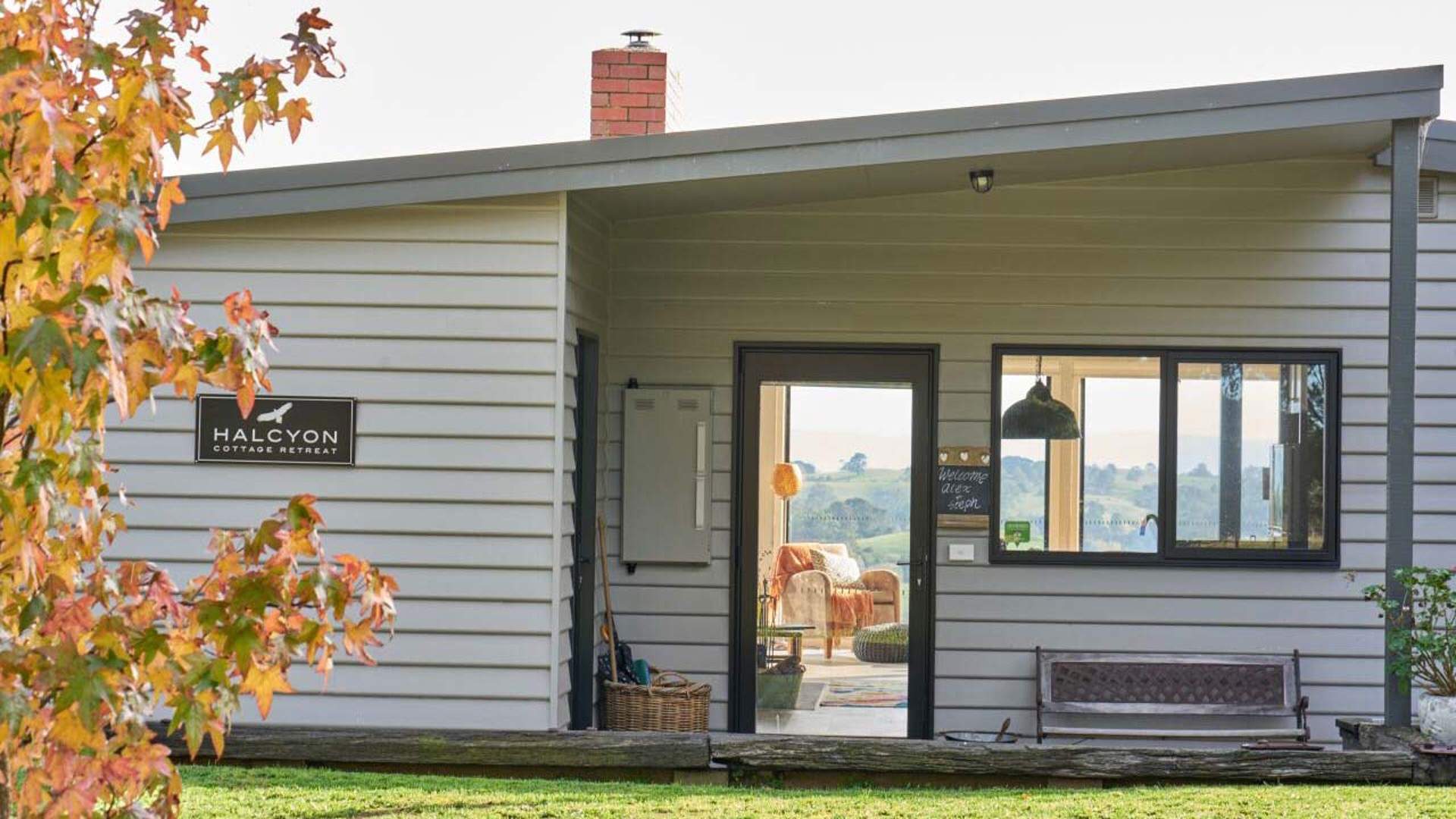 This stylish cottage is perfect for a group of friends searching for an idyllic weekend away spent cooking and drinking wine in front of jaw-dropping views of the Strzelecki Ranges. There's a veggie garden and an outdoor bath, too.
From $290 a night, sleeps six.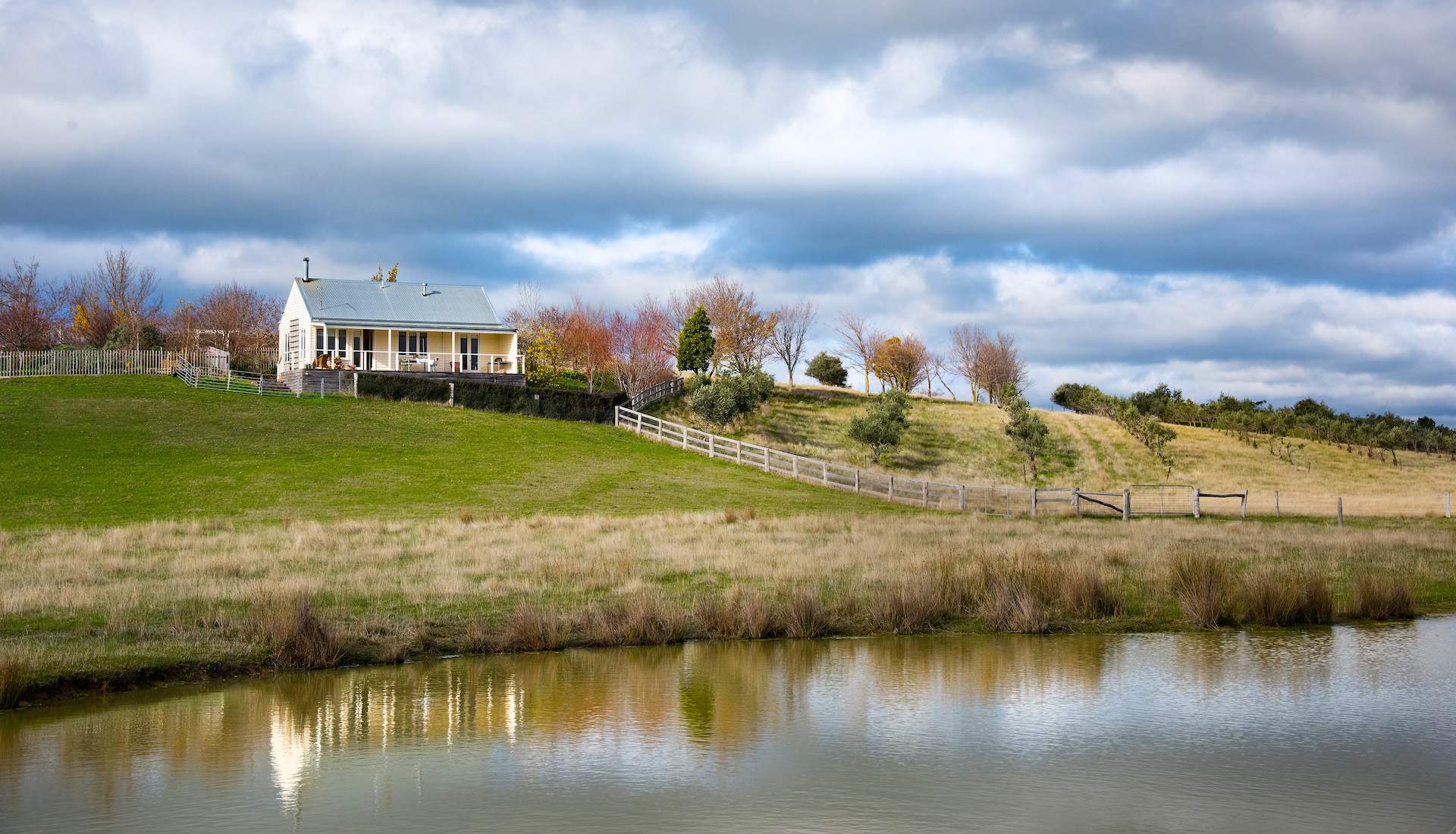 This cottage is set on a 300 acre property that is a registered farm animal rescue and grows wildflowers. Perch yourself on its deep verandah that overlooks grows overlooks native forests, a creek, and Mt Kooroocheang.
From $255 a night, sleeps two.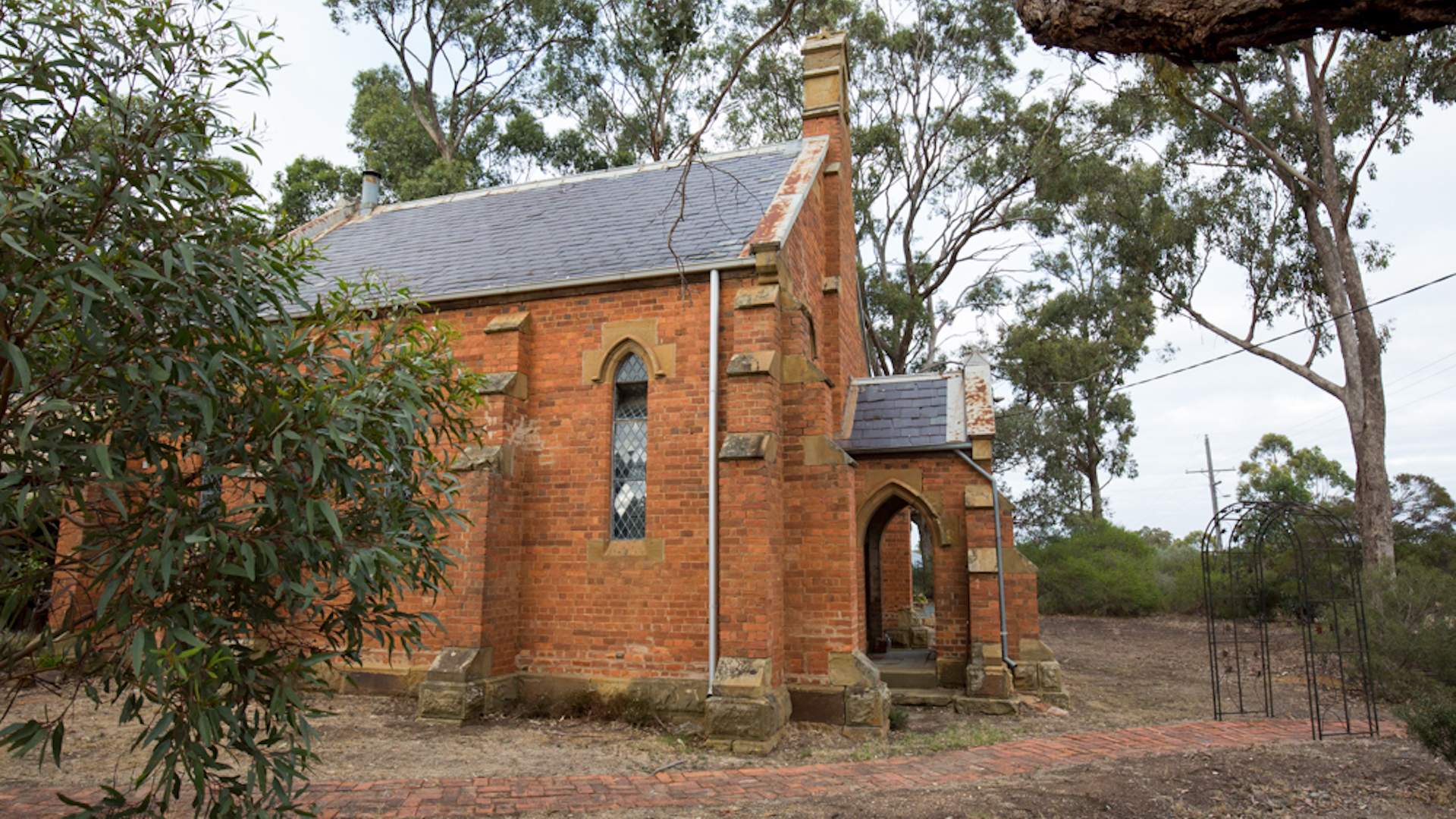 If you want to mix things up for your next country stay, consider booking a weekend at this chapel (originally built in 1861),  which has been lovingly restored and styled. Swim nearby at the mineral spring reservoir if you stay during summer.
From $210 a night, sleeps two.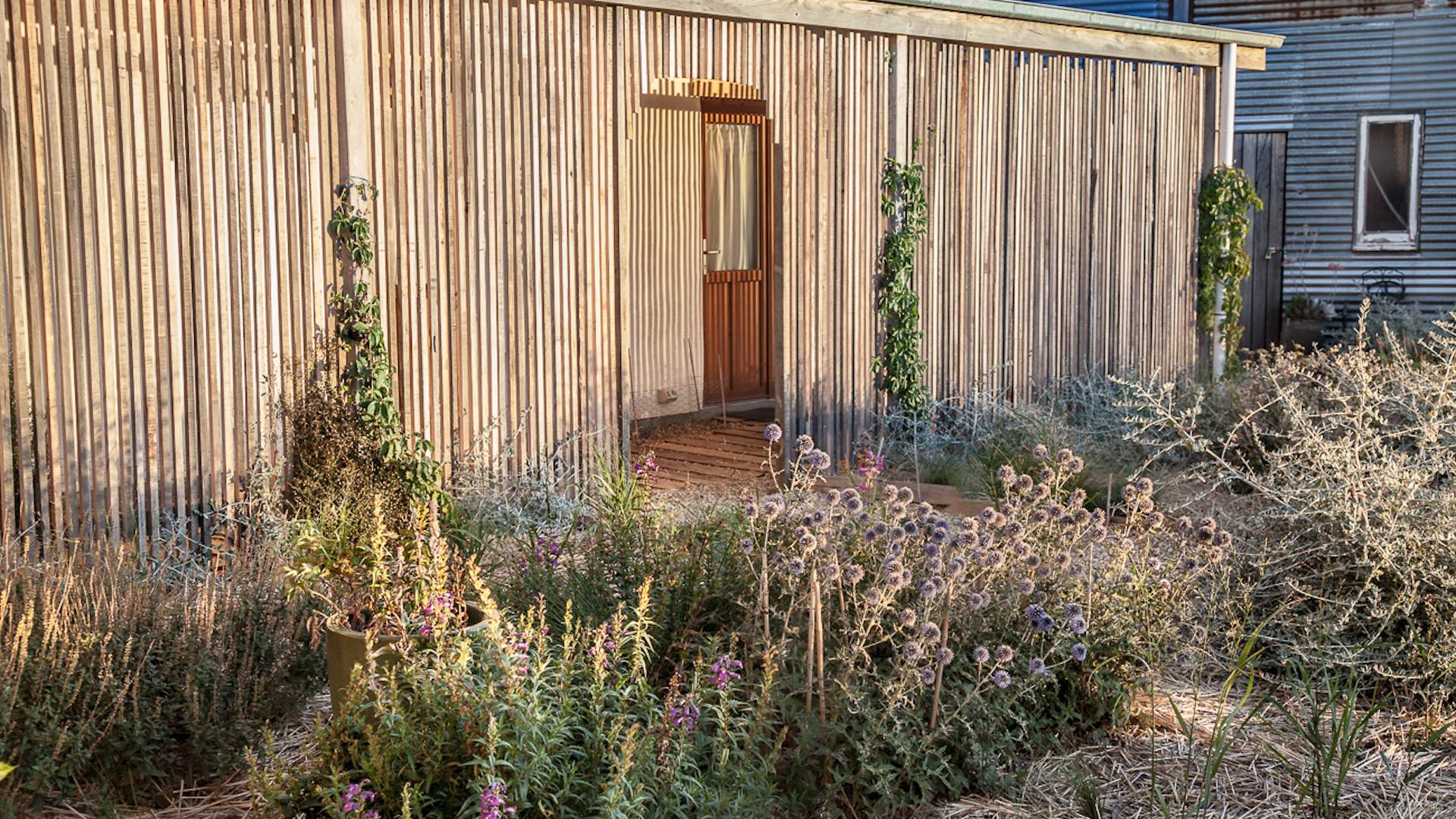 Set on a regenerative permaculture farm, and nestled between even more farms with delightful offerings (free-range pork, home cooked sweets, organic wine and berries), this straw eco cottage also has cooking lessons for two to ten people.
From $230 a night, sleeps two.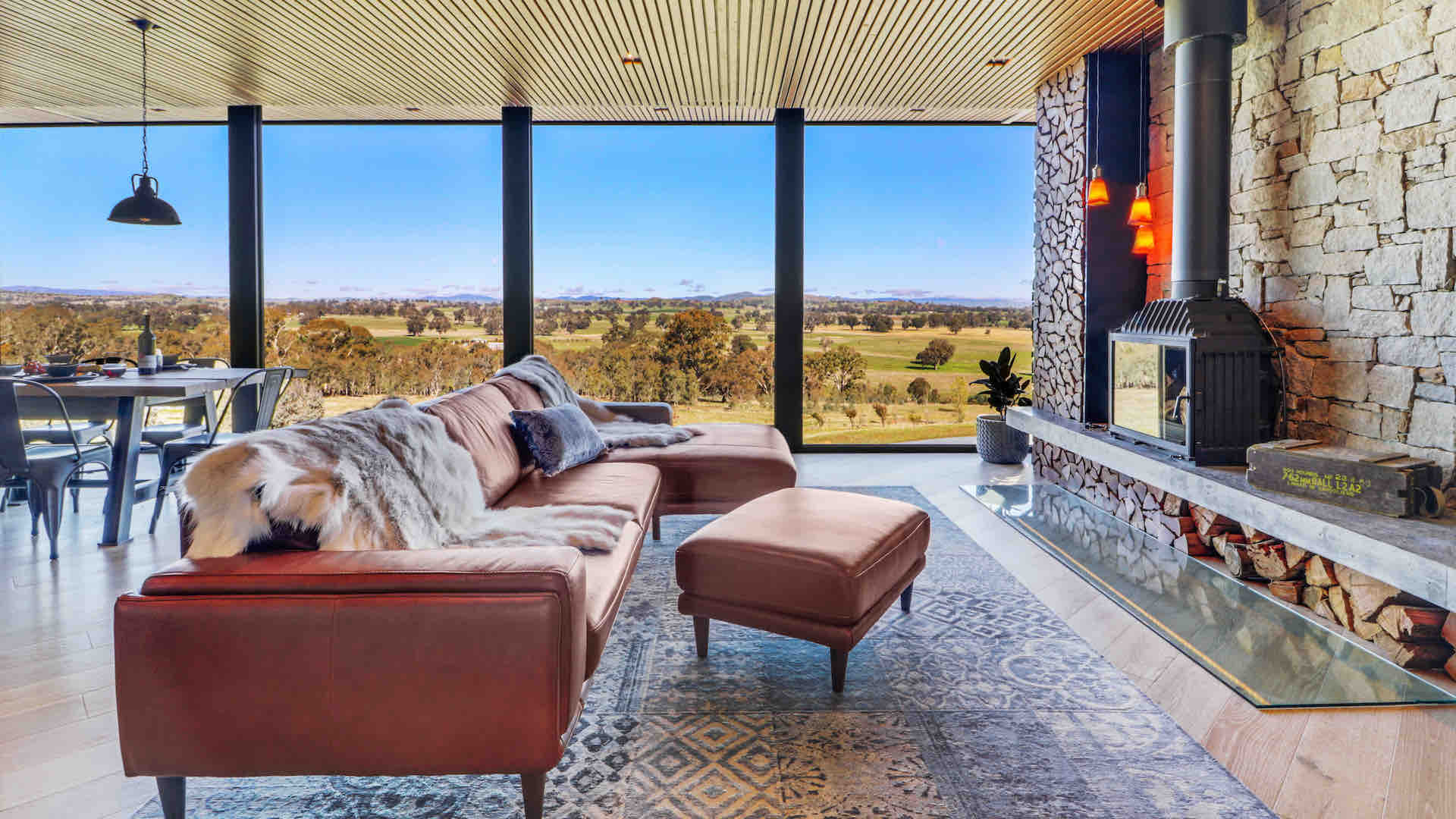 Bullaroo has two spacious bedrooms, each of which can be rented separately or all at once if you're with a group. There's a high-end kitchen and a top floor terrace with a barbecue and bar with sweeping views across acres of farmland.
From $690 a night, sleeps five.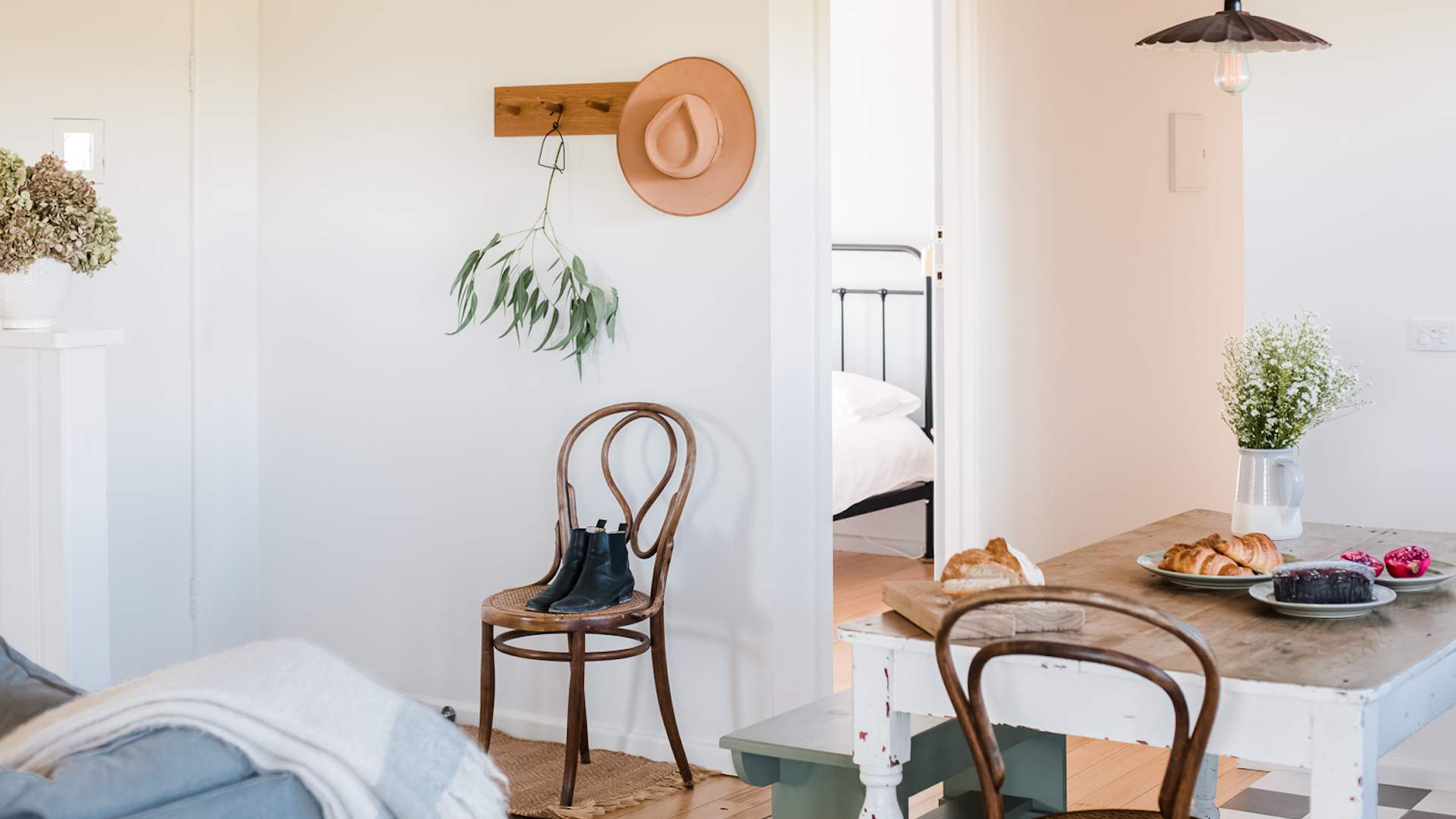 This two bedroom cottage is tucked into the foot of the Mornington Peninsula Hinterland, close to beaches and nearby towns. Wander the grounds of the working farm you'll be staying on — you'll see goats, cattle, alpacas and beehives.
From $275 a night, sleeps four.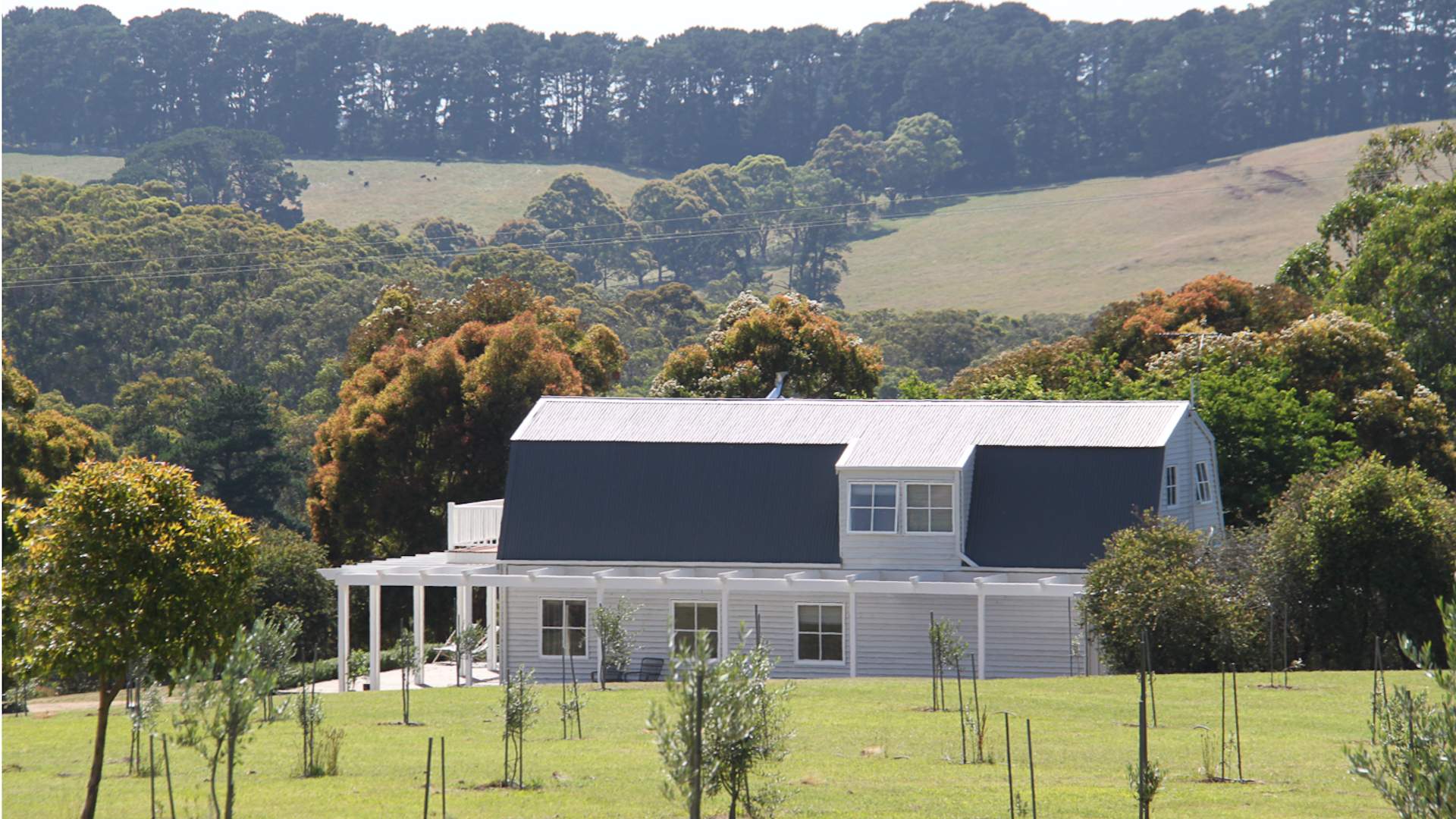 A picturesque barn-style house stands amongst vines and olive groves. The timber wrap-around deck is ideal for afternoon drinks, and there's a dam for swimming on those balmy summer days.
From $390 a night, sleeps six.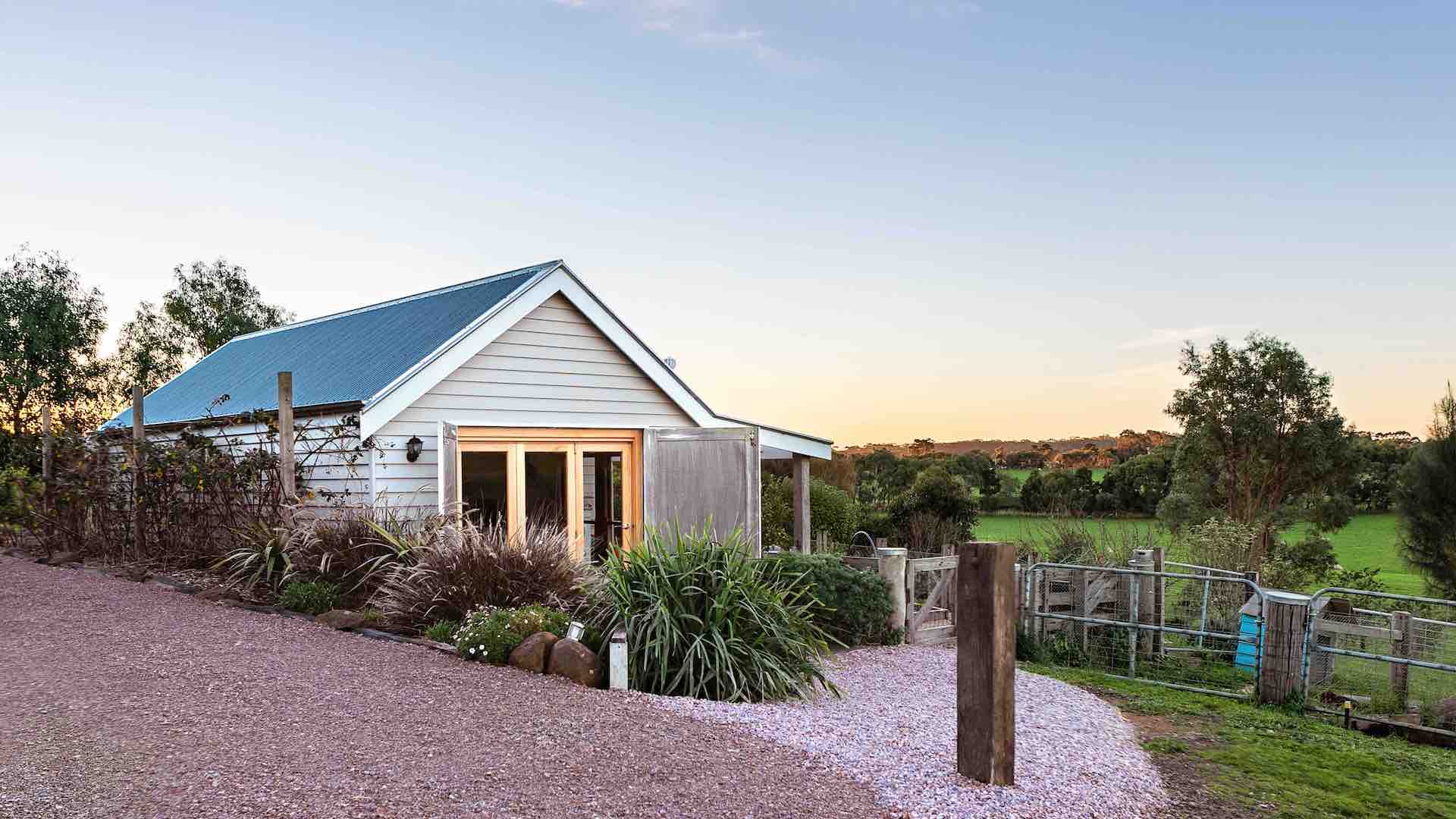 If you want alpacas, sheep, pigs and chickens as your neighbours for a weekend, this newly built studio set on five acres of farmland is right up your alley. The farm also supplies fresh free range eggs and has a walking track nearby.
From $140 a night, sleeps two.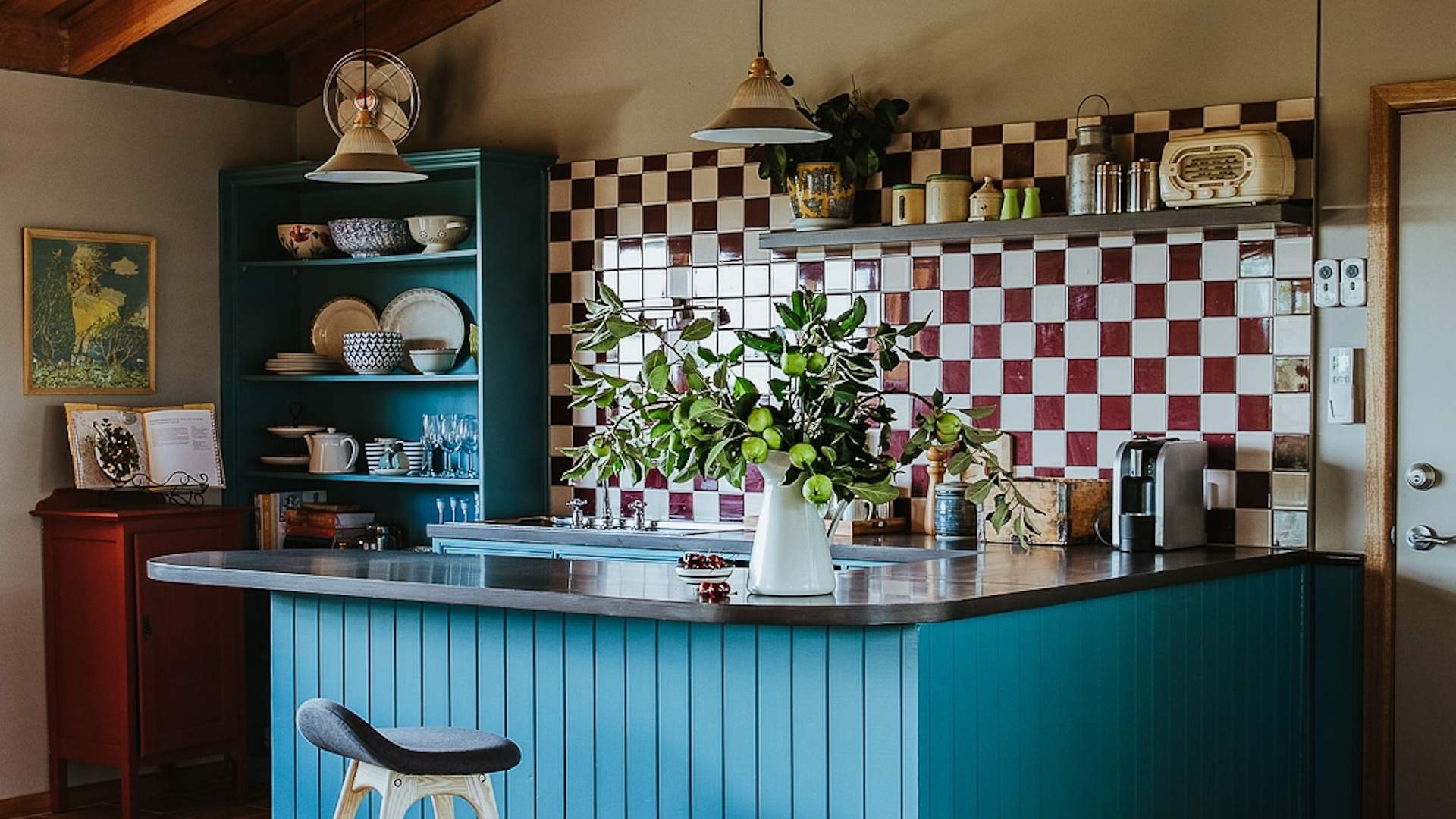 This B&B is on the first floor of a vineyard farmhouse 45 minutes from Melbourne with world renowned Yarra Valley wineries only a 15 minute drive. If you want to stay in, there's a clawfoot bath for soaking, plus a deck overlooking a private garden.
From $246 a night, sleeps two.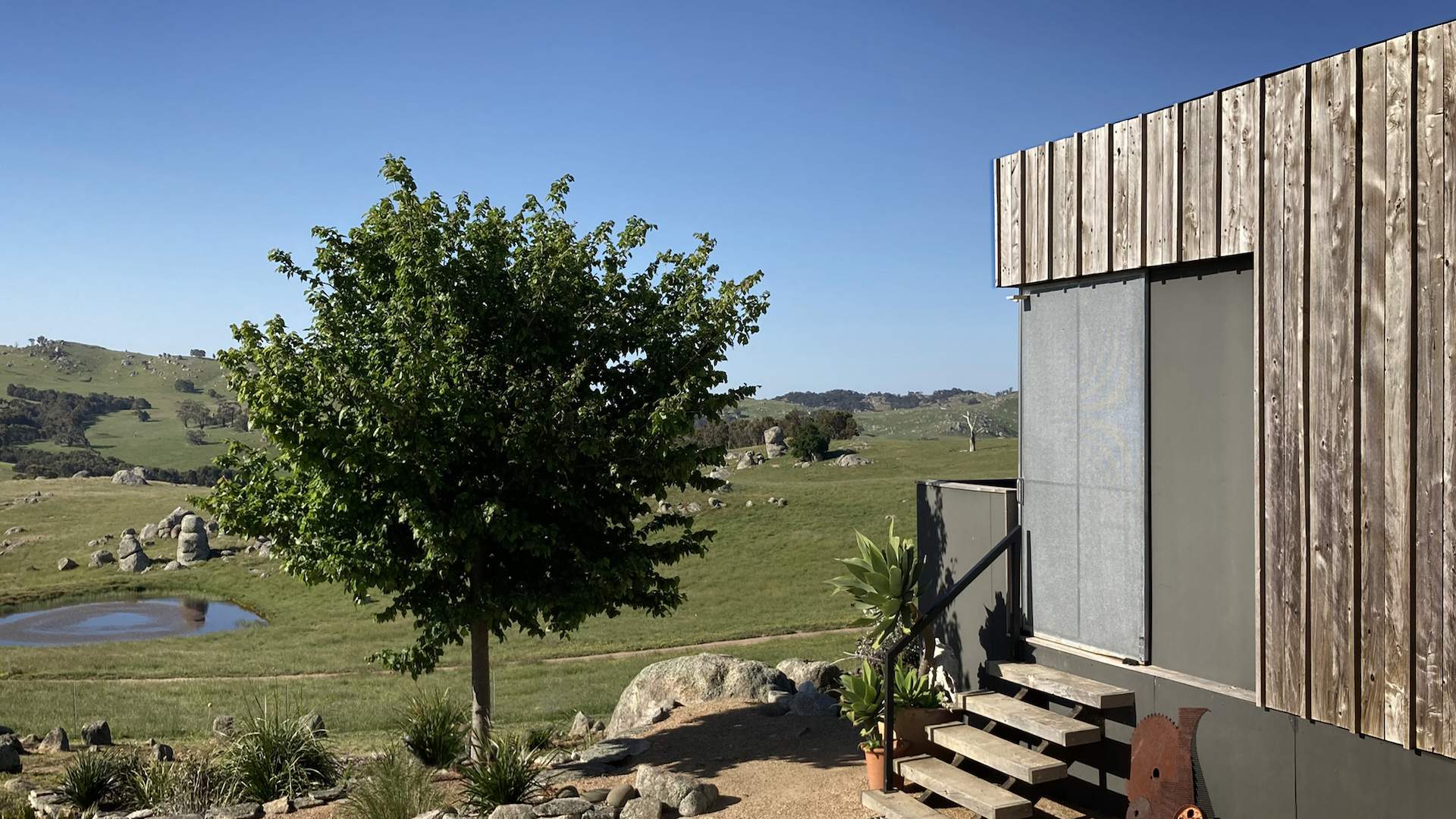 This off-grid studio is truly unique — it's surrounded by massive granite boulders and just as many sheep. Bask in views across the Great Dividing Range from the deck, or by the fire through floor to ceiling windows.
From $210 a night, sleeps two.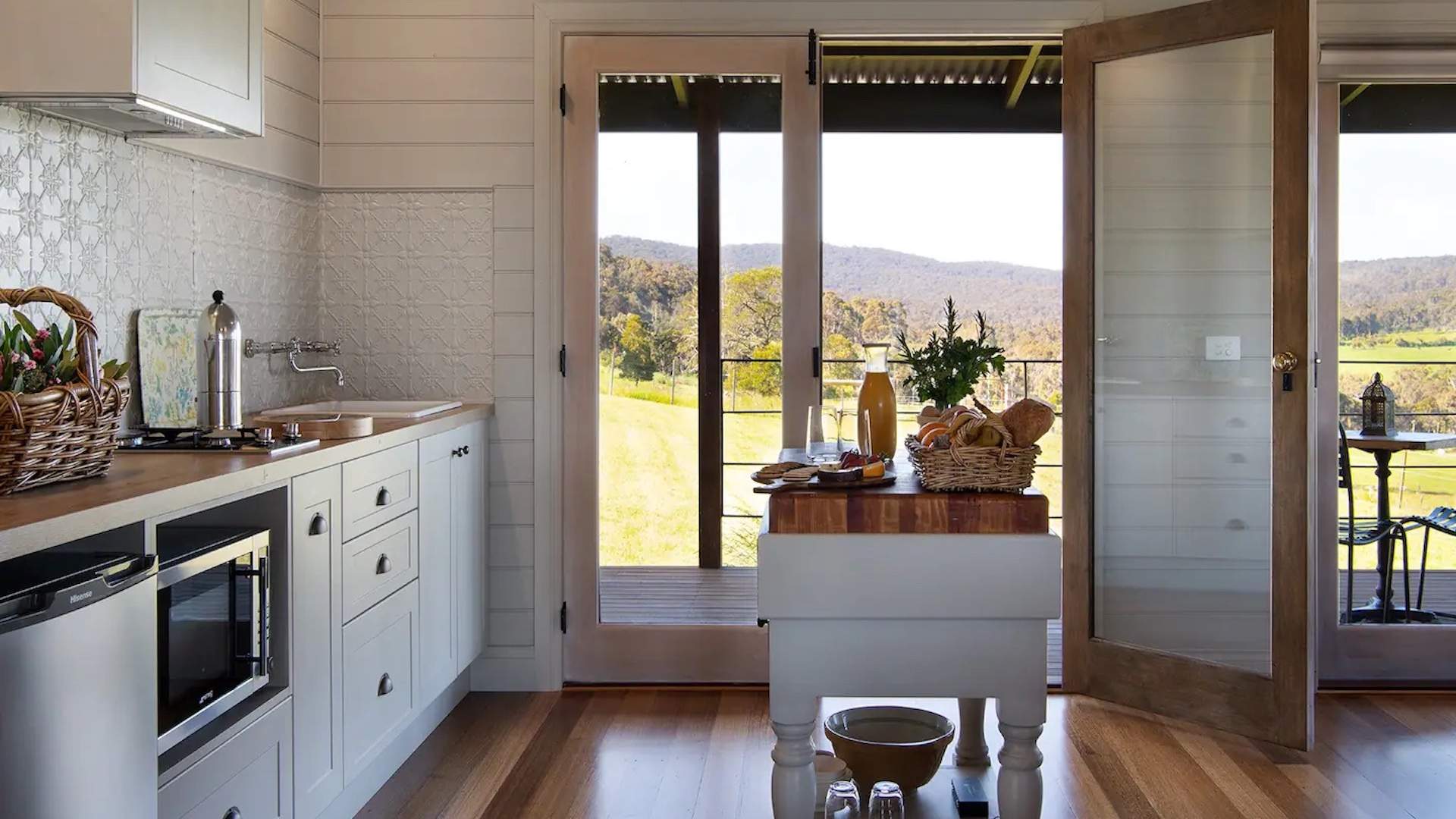 Built by the Crozier family who have been farming in the Macedon Ranges since 1862, every detail in this house has been thoughtfully planned for an authentic and relaxing stay away from the hustle and bustle of city life.
From $255 a night, sleeps two.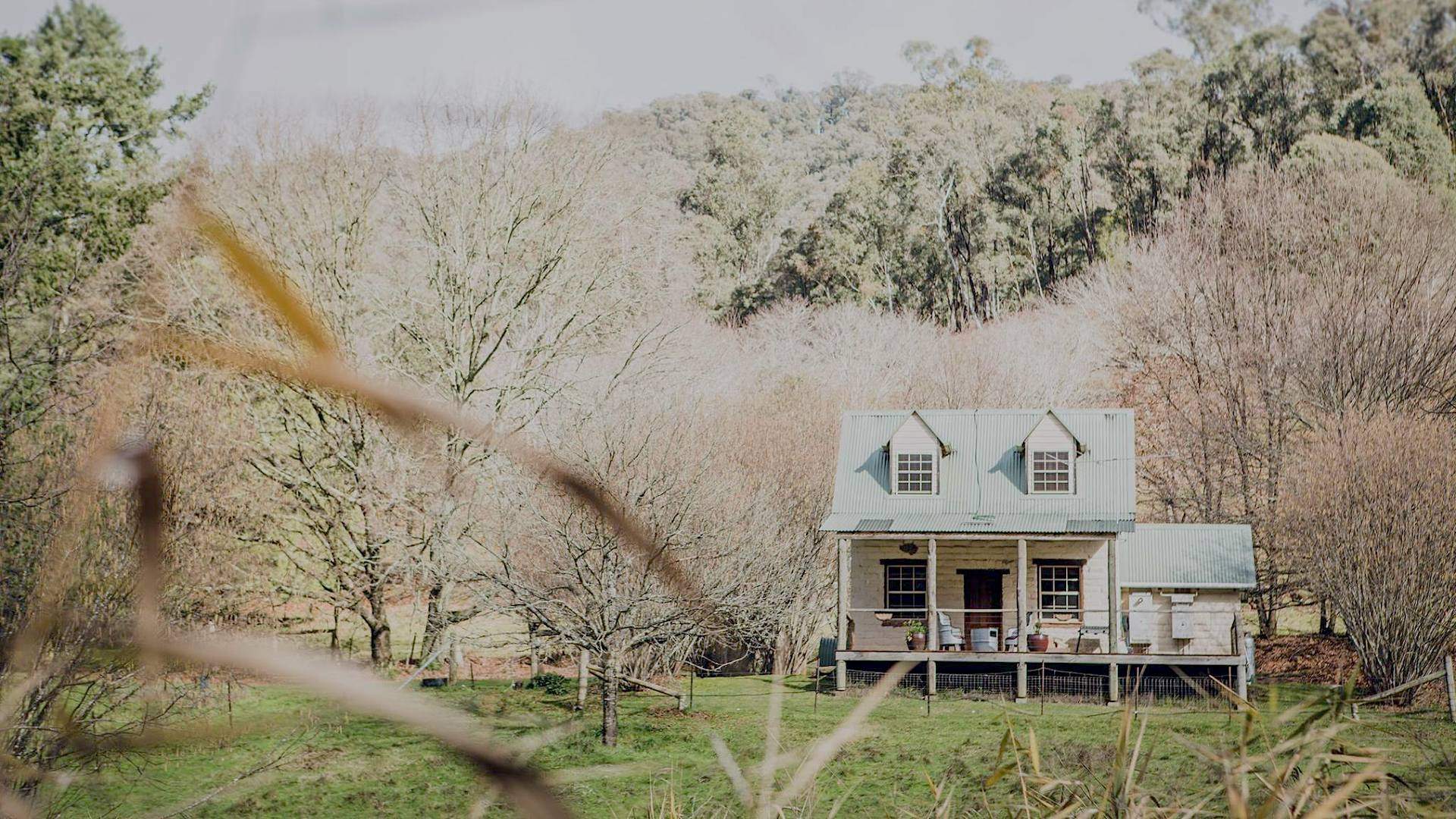 If you've been needing to finish that book with a glass of wine, unreachable by your boss, Moondance Cottage has cozy, rustic decor, no television, no phone reception and gets all of its water and power from the nearby creek.
From $255 a night, sleeps two.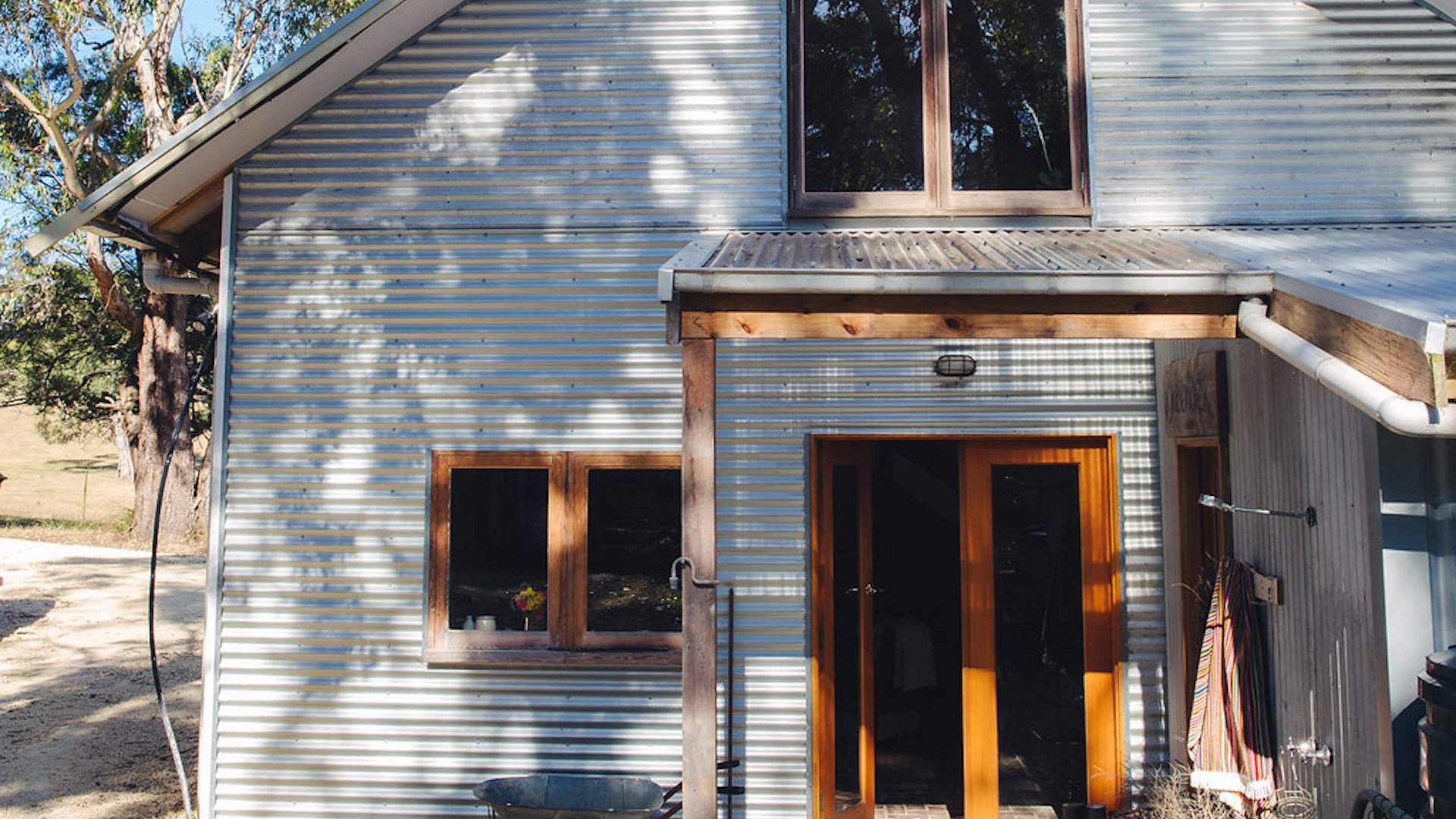 Charmingly styled, with a small but dreamy country-style kitchen and handmade furniture, this solar powered studio was hand-built from lime-rendered straw bales twenty years ago by the family that owns the farm.
From $175 a night, sleeps four.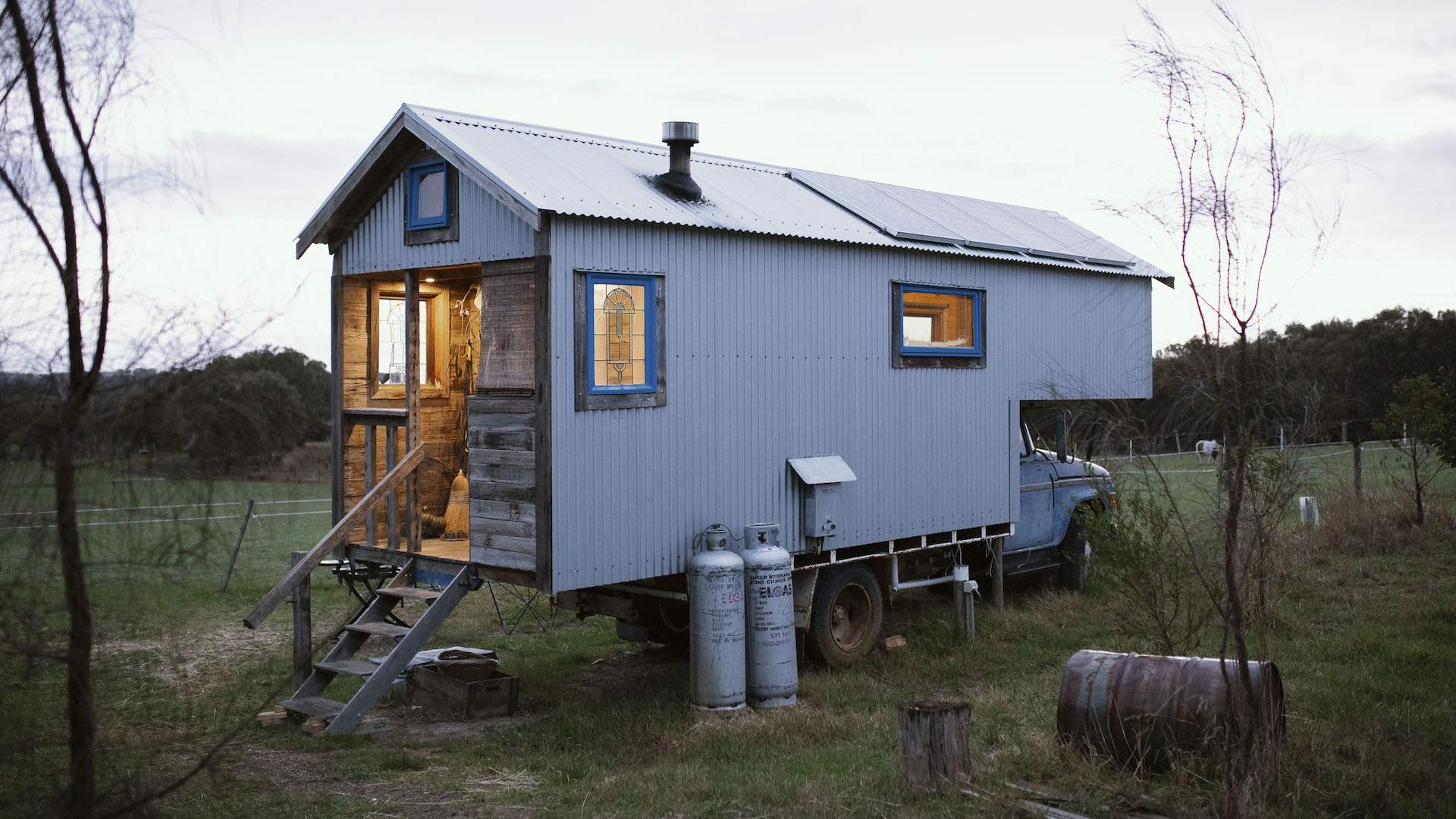 Close to Great Ocean Road beaches and national parks, this tiny house has been built on a truck using a recycled timber, windows, doors and stain glass. Don't be fooled by the exteriors — three lofts and a fully functioning kitchen await you inside.
From $155 a night, sleeps four.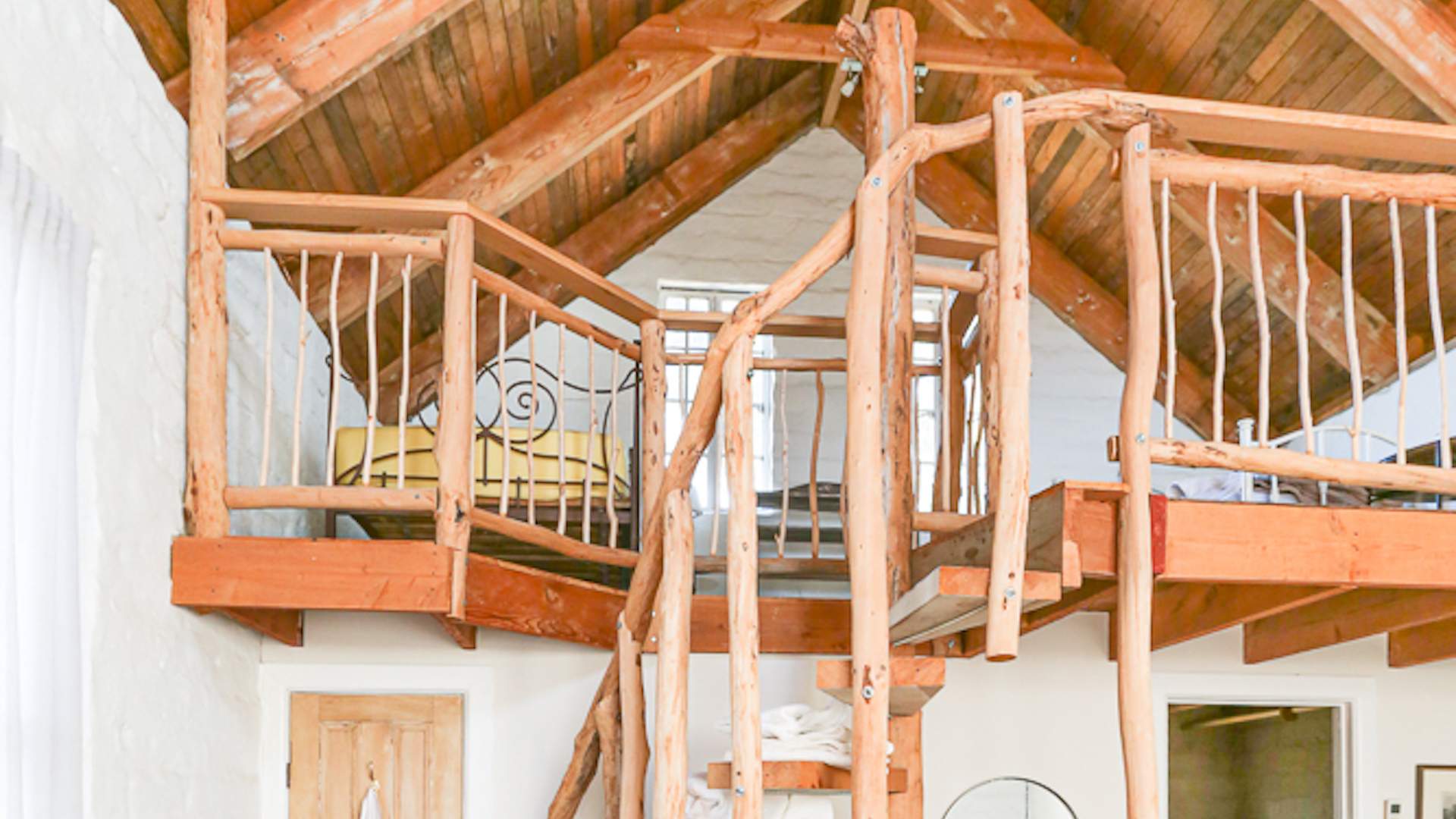 The twisted staircase leading to a wooden mezzanine along with stain glass windows and a pitched roof give this farm house a magical feel. Enjoy panoramic views of vineyards, nearby farms and the Kinglake Ranges.
From $195 a night, sleeps four.

FYI, this story includes some affiliate links. These don't influence any of our recommendations or content, but they may make us a small commission. For more info, see Concrete Playground's editorial policy.