TRAVEL & LEISURE
Six Next-Level Experiences to Buy for Dad This Father's Day If He's All Stocked Up on Socks
Avoid the shopping mayhem and stock-standard gifts, and get Dad a gift he'll actually enjoy this year.
Six Next-Level Experiences to Buy for Dad This Father's Day If He's All Stocked Up on Socks
Avoid the shopping mayhem and stock-standard gifts, and get Dad a gift he'll actually enjoy this year.
in partnership with

Father's Day happens around the same time every single year, and yet it somehow always manages to sneak up on us. And while dear ol' Dad probably won't complain if unwraps the umpteenth pair of socks or bottle of whisky (he's good like that), there is another way to make him feel appreciated with an unforgettable experience.
Showcasing adventures for every type of dad, experience website Adrenaline is a good place to turn to snag him something awesome before September 1. From spine-tingling helicopter tours to caving explorations, and cooking classes that'll make him an expert behind the barbecue, Adrenaline has plenty of great packages to mark the occasion. To help you figure out what to get, we've highlighted six experiences that are bound to impress. But if you're still not sure, plug dad's personality traits into Adrenaline's Gift Guide and you'll get the perfect suggestion.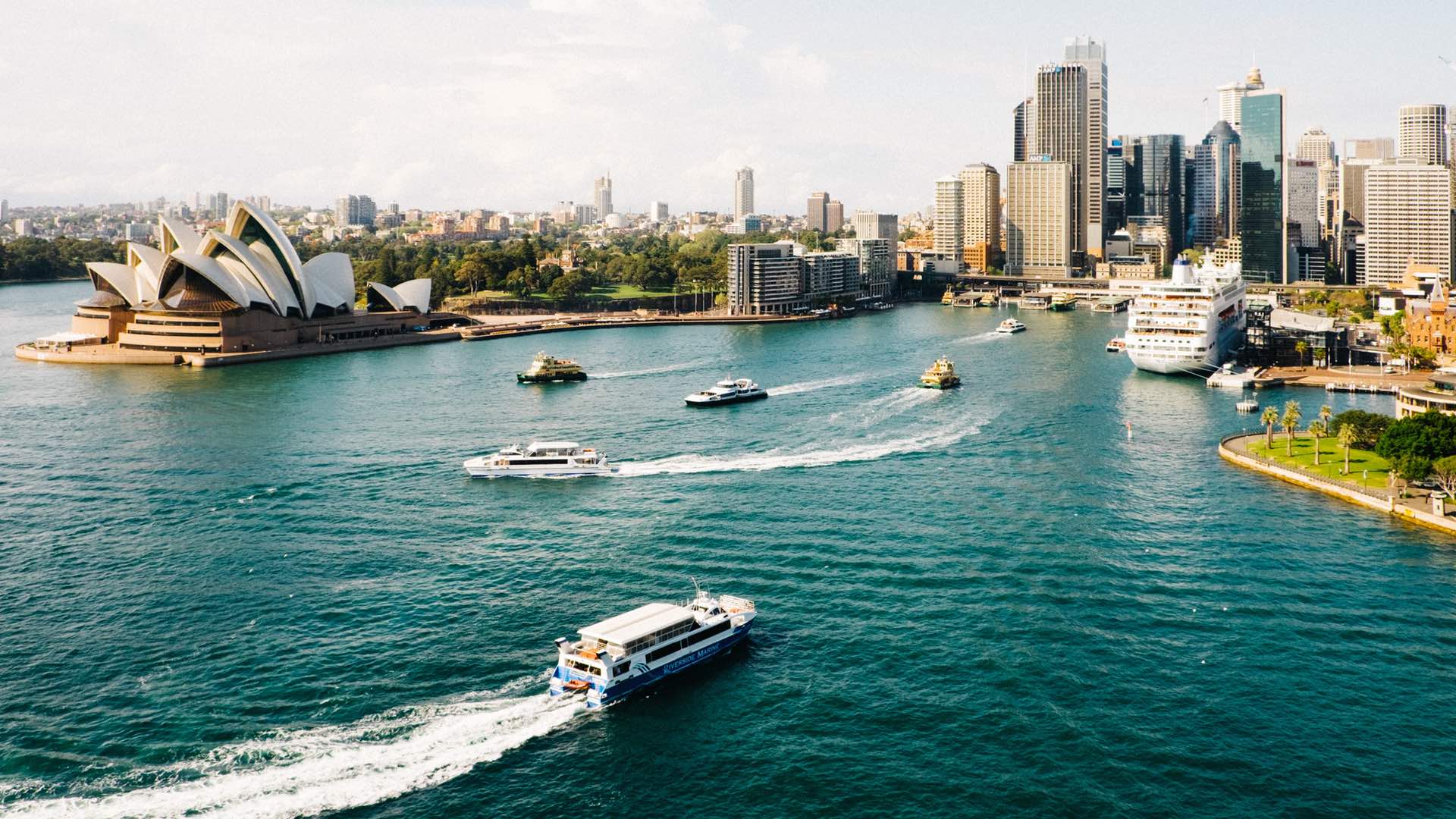 HELICOPTER RIDES
If climbing aboard a high-powered helicopter for a scenic flight doesn't get dad pumped to get out of the house this Father's Day, maybe nothing will. You'll have plenty of choices for scenic flights including those that climb high above Sydney's stunning skyline or explore beautiful out-of-town regions like the Hunter Valley or the the south coast. For dads who don't mind some thrill-seeking, there are also adventures involving military-style helicopters and a series of death-defying manoeuvres that'll get his blood pumping. Whether he prefers a quick scenic tour or an hour-long session that'll teach him the ins and outs of the aircraft, a helicopter ride will undoubtedly leave your dad stoked this Father's Day.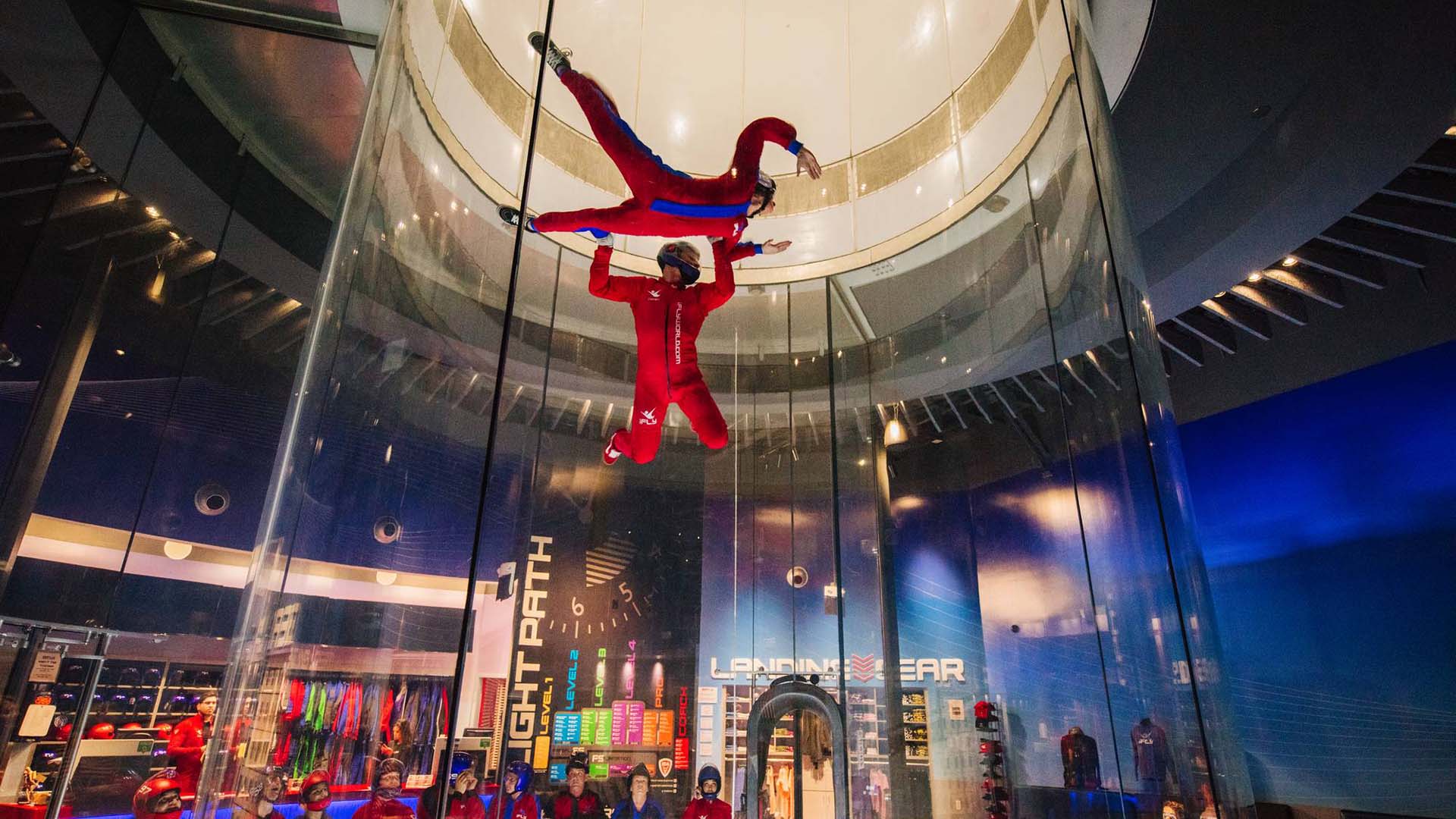 INDOOR SKYDIVING
Even if your dad thinks he's something of a daredevil, jumping out of an aeroplane isn't everyone's cup of tea. But an indoor skydiving package will help him experience the next best thing to leaping out of a plane at 14,000 feet. Fortunately, the indoor alternative is much safer than the falling-from-the-sky kind — plus, a rainy day won't ruin your plans. Adrenaline's indoor skydiving packages are suitable for most ages and fitness levels, so Dad will soon be making his way into iFly's specially created flight chamber for lift off. Donning a flight suit, goggles and a helmet, he'll be in safe hands as a personal instructor will be there to show him the ropes.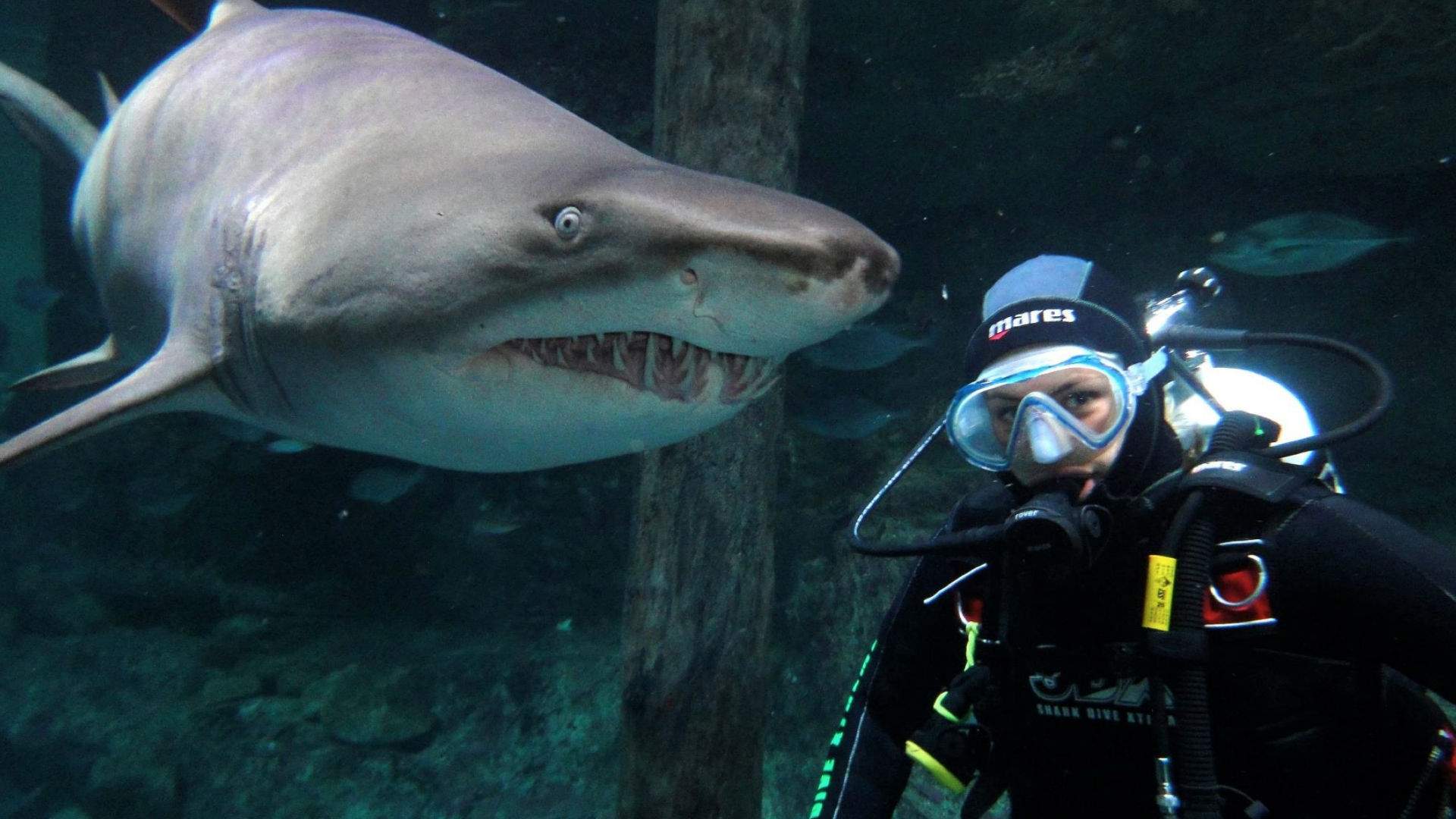 SWIMMING WITH SHARKS
Since we're on the trend of gifts that'll probably thrill and frighten your pop in equal measure, we're also going to suggest this exhilarating experience, too. This fin-filled (see what we did there?) experience will have him facing off to some creatures of the deep — well, actually, creatures of the Sea Life Sydney Aquarium. On this underwater adventure, your dad will get to spend 30 minutes hanging/floating around with more than 30 sharks, including grey nurse and seven-gill sharks, along with stingrays, sea turtles and plenty of exotic fish. Plus, you can watch the whole thing unfold from the spectators' tunnel — take a camera so your dad can brag to his mates at the pub later.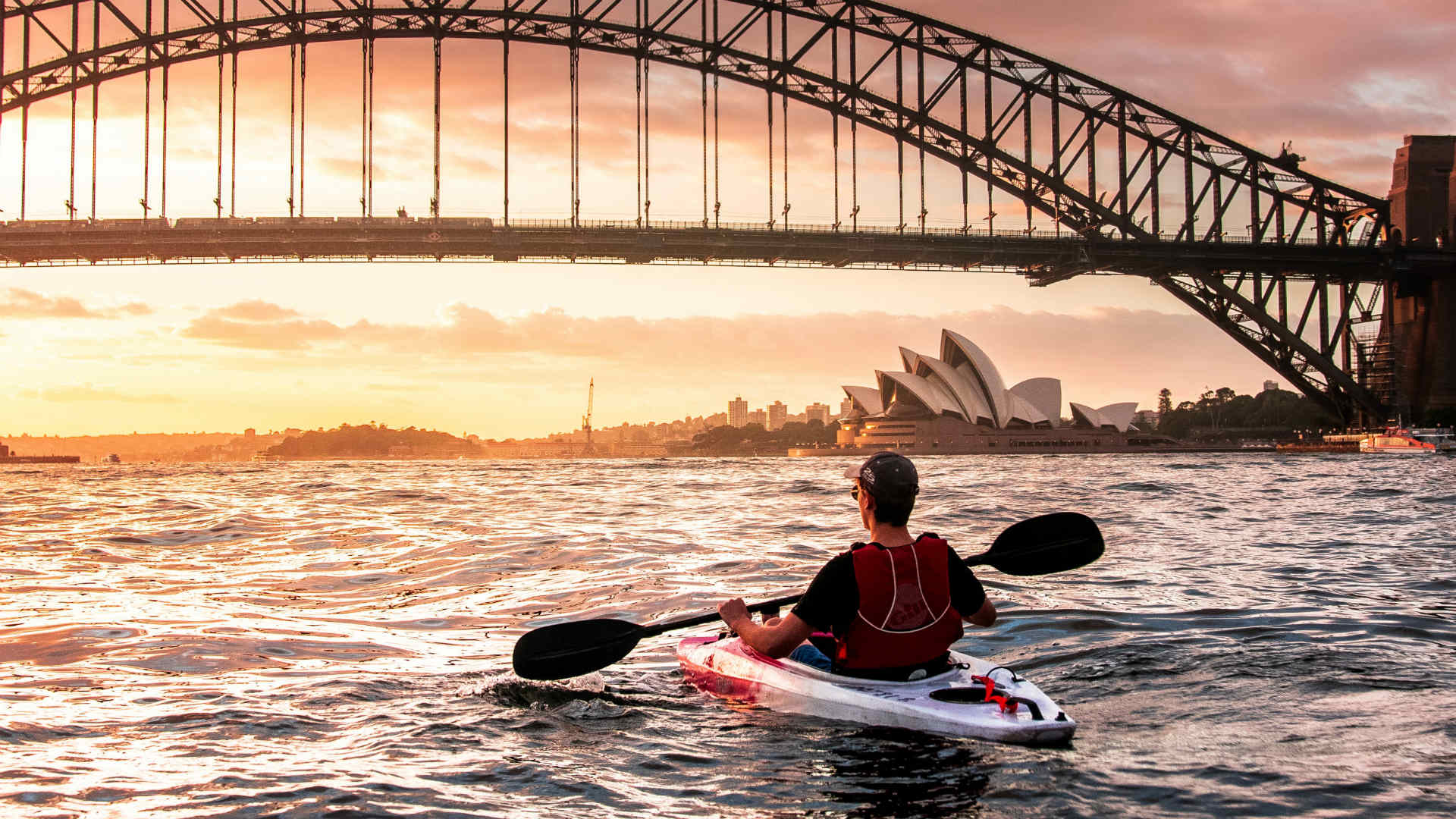 KAYAKING TOURS
There's something remarkably peaceful about paddling along a picturesque waterway in a kayak. If you think your dad might benefit from some quality downtime, help him chill out this Father's Day by booking him a kayaking tour. He'll have the chance to gain a new perspective on the city, as Adrenaline offers kayaking adventures that set out along Sydney Harbour, through Ku-Ring-Gai National Park or around Bundeena in Sydney's south. If you're looking for something that goes above and beyond, there's also a wide collection of tours that include morning tea, buffet lunches and even oyster and wine tastings.


AMERICAN BARBECUE SMOKING CLASSES
Given the way most dads concerns themselves with the barbecue, you'd think they were all born to be expert grill masters. But if you're tired of yours overcooking the meat, get him a gift that'll not-so-subtly hint that he needs to touch up his skills. One class that's bound to do the job is an American Barbecue Smoking Class, which will teach him the fundamentals of controlling the coals, picking out the best wood and learning how to prevent the meat from sweating. If he's going to keep demanding unbridled control of the barbecue on every special occasion, he ought to have the skills that every self-respecting cook needs to do the job perfectly. Plus, you'll get the added benefit of springtime barbecues that are better than ever before.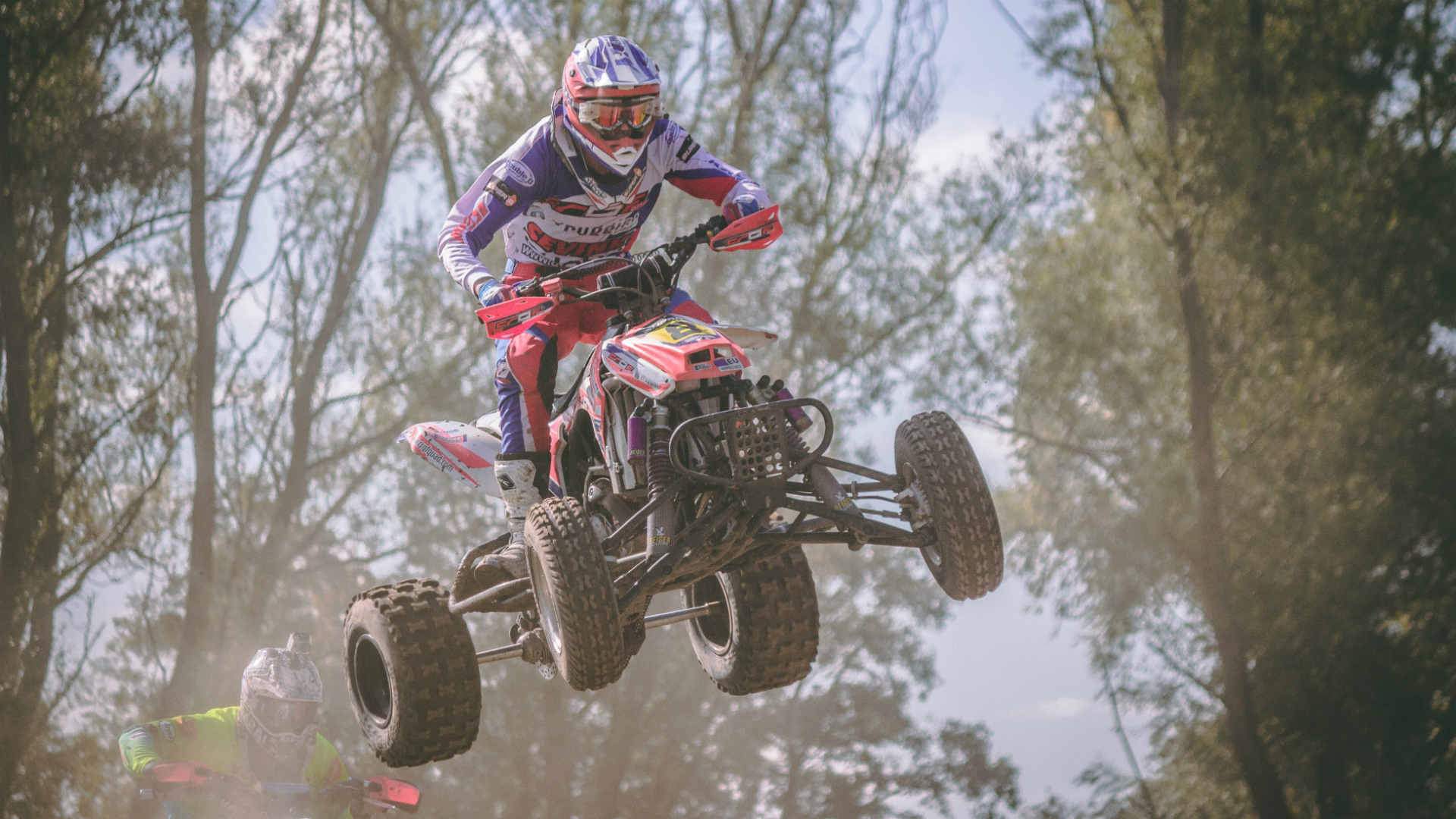 QUAD BIKING
Do you have the type of dad who is still just a big kid at heart? If so, zipping, skidding and leaping around Glenworth Valley on four wheels is sure to get his adrenalin pumping. Located just an hour north of Sydney, this long-running quad biking circuit involves over 3000 acres of bushland, rainforest and trails around mountains. Your dad will be letting rip on a Honda 250CC quad bike (with automatic transmission) through bush trails and water crossings. Following a safety briefing, he'll get to let his inner child go wild for an hour-and-a-half. Oh, and we recommend packing him a change of clothes — things are likely to get dusty (and maybe even muddy).

To find Dad an unforgettable experience for Father's Day that'll blow his (last year's gift) socks off, visit the Adrenaline website. Plus, until September 1, Adrenaline is running a sitewide sale with up to 52 percent off, so you can save some coin at the same time.
Published on August 27, 2019 by Hudson Brown