TRAVEL & LEISURE
Five Romantic Things to Do in the Blue Mountains This Autumn
From adrenaline-pumping excursions to romantic wanders — make a day out of your next date with that special someone.
Five Romantic Things to Do in the Blue Mountains This Autumn
From adrenaline-pumping excursions to romantic wanders — make a day out of your next date with that special someone.
---
in partnership with

Winding pathways through ancient rainforest, lush valleys shrouded in mist and decadent high teas accompanied by sparkling wine — you'd have to be Patrick Bateman to visit the Blue Mountains without hearing the call of your inner romantic. What's more, the area is only 90 minutes' drive from Sydney's frantic streets. So, anytime you want to escape the daily grind and get back to feeling loved up, all you have to do is jump in the car — or on the train. If you're in need of some fresh ideas, here are five that'll bring out the softie in even the most cynical of dates.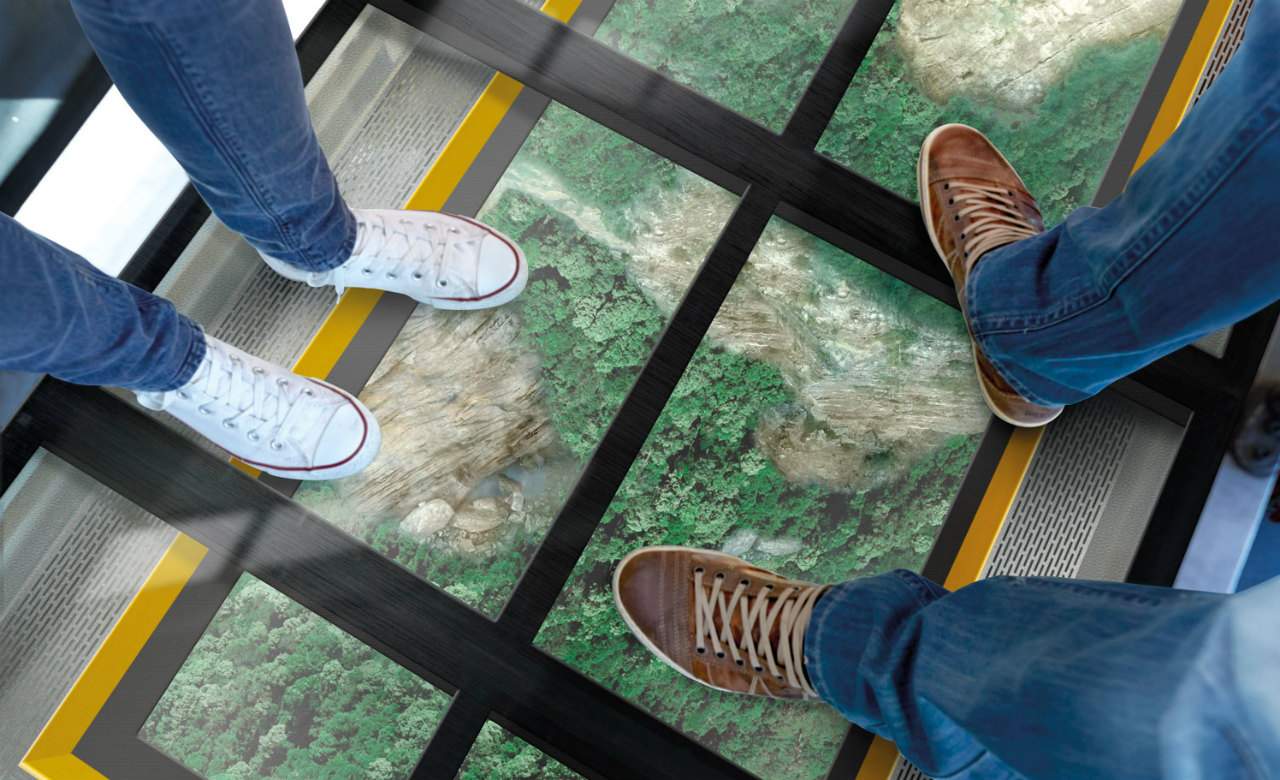 SIGHTSEE FROM 270 METRES UP
According to science, experiencing an adrenaline rush in good company can inspire a sudden shot of sexual attraction. If you'd like to test out the theory, then you're in luck — the Blue Mountains offers loads of opportunities for thrill-seeking, and the Scenic Skyway is one of them. Suspended 270 metres above the Jamison Valley, this glass-bottomed cable car travels 720 metres, surrounding you with 360-degree views of dramatic rock formations and ancient forests. Look out for Katoomba Falls and the Three Sisters. You can return the way you came or disembark at the Skyway's eastern end and walk to Echo Point.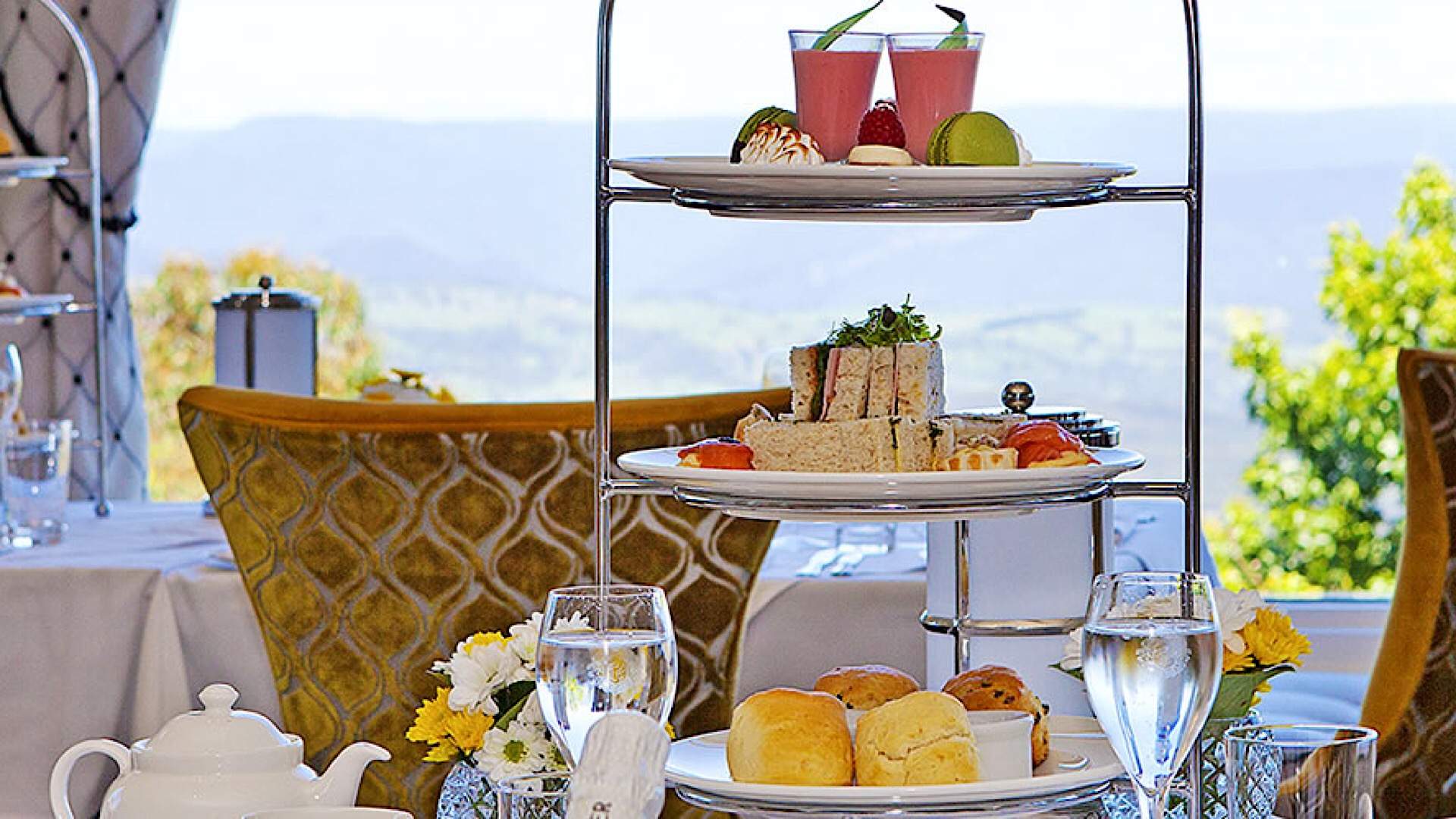 ENJOY HIGH TEA WITH EXPANSIVE VIEWS
Few high teas in Australia come with views like this one. The historical Hydro Majestic's Wintergarden Restaurant is famous for its expansive windows, affording panoramas of idyllic Megalong Valley. Sink into a plush high-backed chair, and sip sparkling wine in between bites of perfectly composed sandwiches, fine pastries and just-baked scones, all served on a triple-tiered silver stand. In autumn and winter, a crackling fireplace adds to the romance and, if you want to take things up a notch, sleepover in an art deco-inspired room.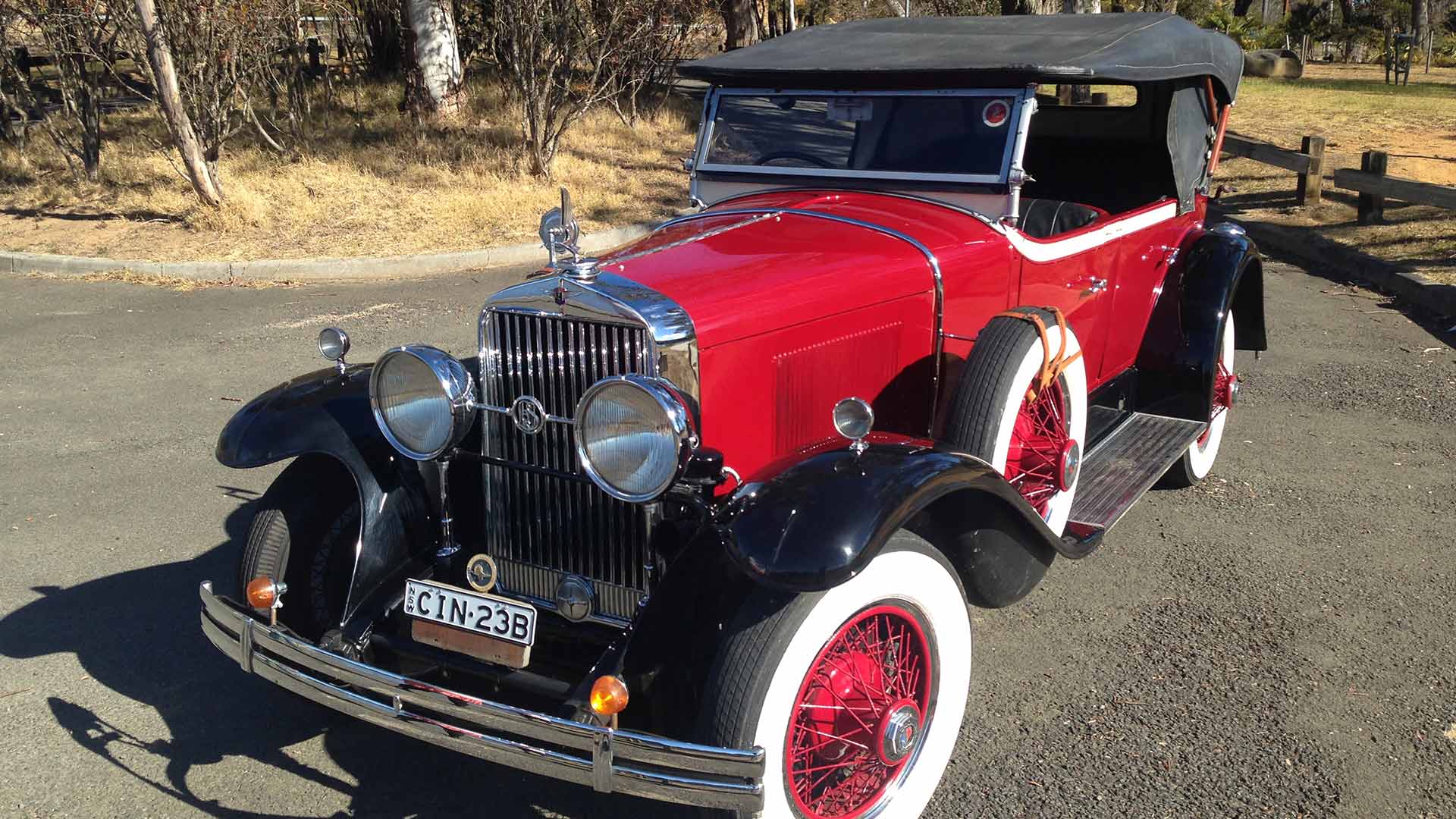 CRUISE AROUND IN 1920s STYLE
Here's one for lovers who like to take cues from the 1920s for their adventures including gin drinking, doing the Charleston and riding around in swish Cadillacs. Jump in the back of an open-topped LaSalle Cadillac from 1929 and be whisked away to a destination of your choice — be that a hotel, restaurant or spectacular picnic spot. On request, Blue Mountains Vintage Cadillacs will provide a gourmet hamper. Alternatively, opt to see as much scenery as possible with a tour from Wentworth Falls to Mount Victoria, stopping by loads of pretty spots on the way, including Scenic World, Leura, Echo Point, the Hydro Majestic and Blackheath Rhododendron Gardens.

WANDER THROUGH ANCIENT RAINFOREST ON THE SCENIC WALKWAY
Sometimes, the most romantic things in life are the simplest. If you need a recharge but don't fancy getting too fancy, take a stroll along the Scenic Walkway. This 2.4-kilometre boardwalk travels through jurassic rainforest, transporting you millions of years back in time. Visit in sunshine for brilliant greens and golds or on a rainy day for enchanting mists and birdsong. The most important thing is not to rush; there are plenty of lovely places to rest, lyrebirds to watch and a pristine spring where you can drink pure mountain water.

PICNIC IN EVERGLADES GARDENS
Another spot where you can slow down is Everglades House and Gardens. Created in the 1930s by Danish-born landscaper Paul Sorensen, this National Trust-owned property is a 5.2-hectare wonderland of meandering pathways, tranquil pools, towering trees and colourful flower beds. Moreover, it's right on the edge of the Jamison Valley escarpment, overlooking epic views of Mount Solitary. Pack a picnic basket and find a cosy place to while the afternoon away with your loved one or pop into the gorgeous tearooms. Housed in a 1920s home, the tearooms holds an open indoor fireplace and a Jane Austen-worthy courtyard outdoors.

Plan a trip to the Blue Mountains on your next romantic getaway and ensure you make your way through Scenic World to enjoy stunning views as you cuddle close to your special person.
Published on March 22, 2018 by Jasmine Crittenden