Five Things to Do at Christmas That Aren't the Traditional Family Lunch
Do the big day a little differently this year.
in partnership with

If you've been itching to get out of your comfort zone and ditch tradition these holidays, you're not alone. A mammoth proportion of young Aussies are looking to celebrate the silly season a little differently this year.
New research from the adventure lovers at Adrenaline has found 84 percent of young Aussies are abandoning their Christmas plans to celebrate in a bigger way — with almost half of young Aussies planning to bail on their family lunch in favour of gifting themselves an adventure. And we don't blame them — especially after spending a good portion of the year where the most exciting journey was walking to a coffee shop within five kilometres (shivers).
So, if you reckon you fit into the statistics above, we've got you covered. From kayaking to skydiving, read on for five adventurous activities you can do this festive season. Plus, if you've left gift shopping to the last minute, these all double as excellent presents, so you and your favourite people can go on a fun experience together.
SWAP STUFFING FOR SKYDIVING
Is the stress of whipping a pav and scrambling for last-minute presents not enough to get your blood pumping? Why not try jumping out of a plane over Wollongong? You'll experience the Illawarra region from a whole other level (literally) and get to jump from up to 15,000 feet with a 60-second free-fall. Once you're at about 5000 feet from the ground, your instructor will pop off the parachute and you'll get five straight minutes of easy breezy gliding time to soak up the sights — it's thrilling and dreamy at the same time. A tandem skydive with an instructor goes for $339.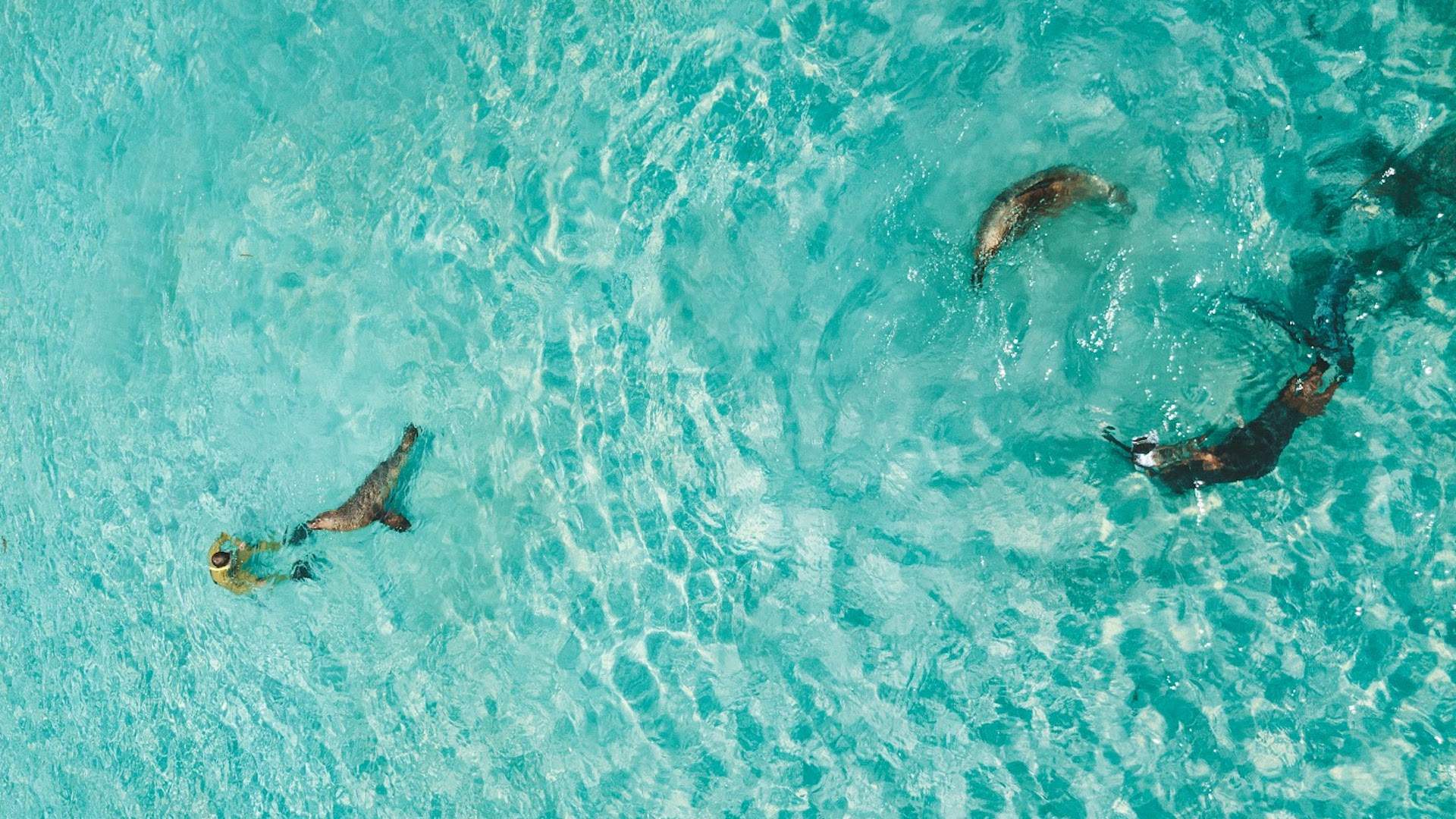 FORGET THE ELVES AND MAKE FRIENDS WITH FLIPPER
If you're visiting Victoria for the holidays, shake things up a bit and have a swim with everyone's favourite sea dogs. You can dive head-first into the water with these intelligent fellas near Sorrento, for an incredible up close and personal aquatic adventure. You'll be taken out on a scenic boat ride across Port Phillip Bay, before diving into the crystal clear water to explore reefs with sea dragons and swim around with wild bottlenose dolphins and and playful fur seals. A pass for two people will set you back $330.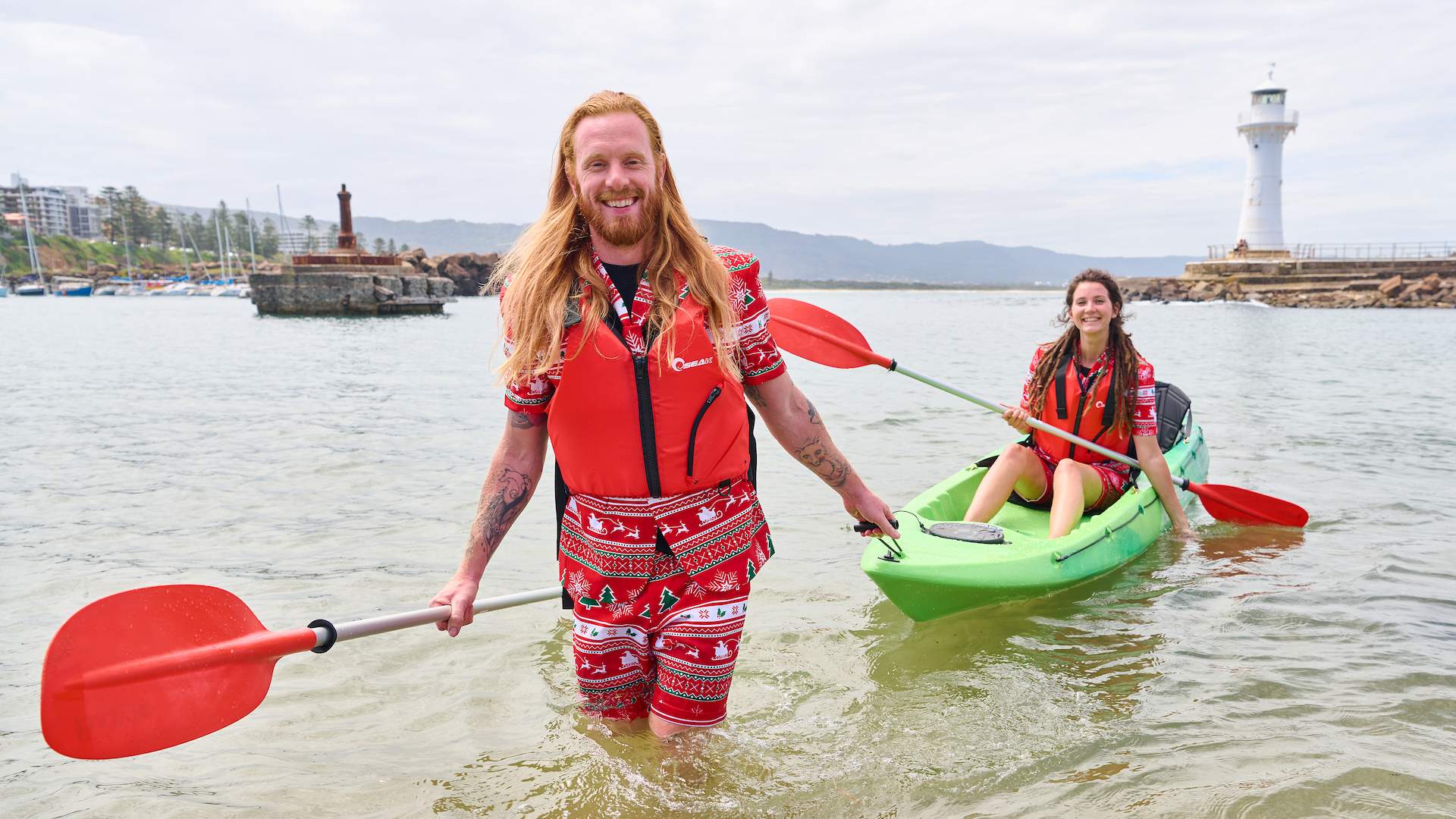 LEAVE KRIS KRINGLE FOR A KAYAKING ADVENTURE
Whether you're in Sydney or somewhere else along the NSW coast this season, Adrenaline probably has a kayaking adventure nearby for you to jump on. There's a 2.5-hour kayaking tour in Byron Bay for those of you further north, where you'll be able to spot dolphins, turtles and other marine life and learn to surf your kayak on the way back into shore. Down south for the holidays? Check out the full-day Jervis Bay self guided tour, which costs just $85 for two. Or, if you're staying put in the city, jump on the Sydney Harbour kayak tour, which begins in Glebe and includes a guided walking tour of Goat Island.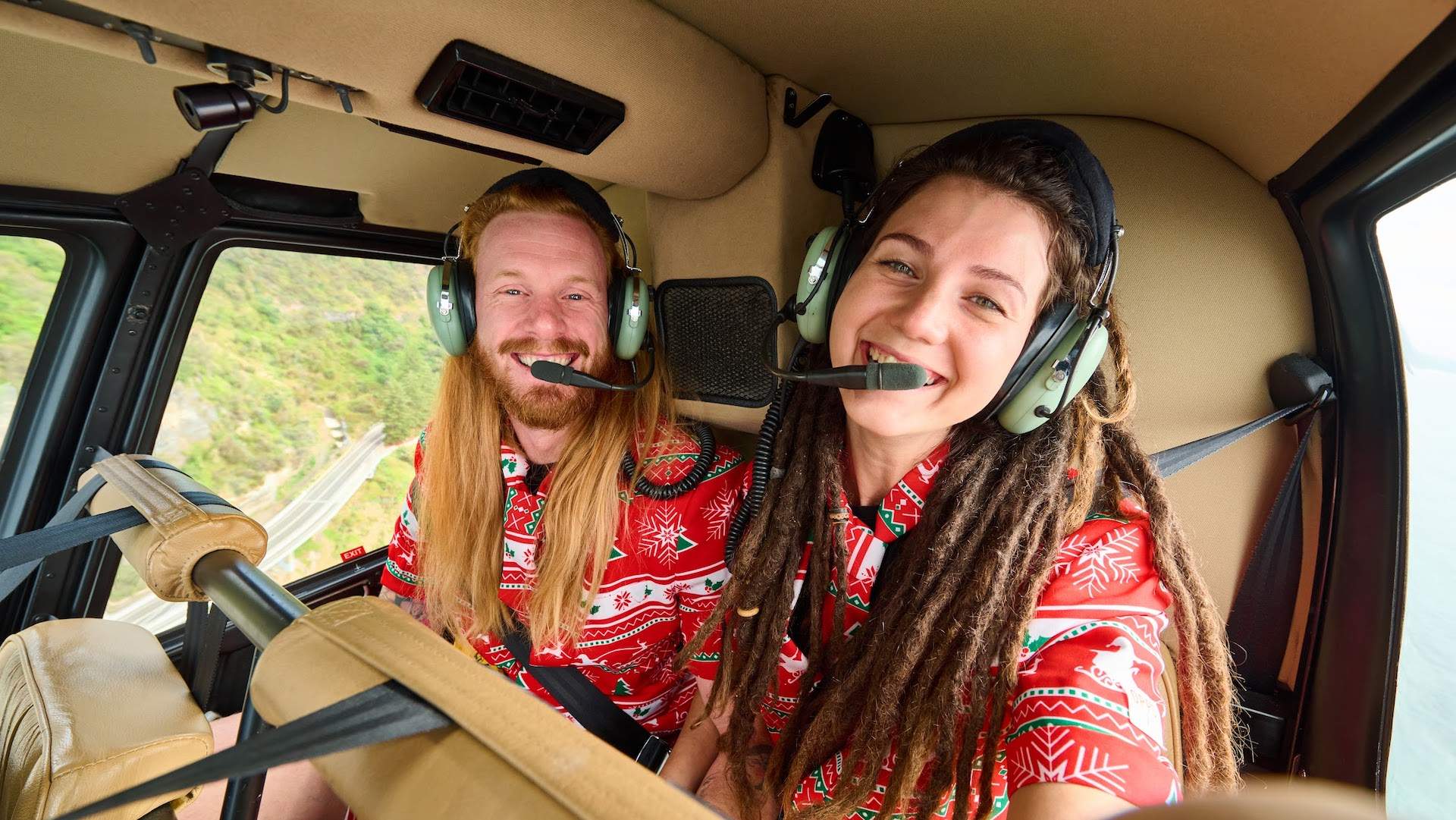 DITCH THE CHRISTMAS HAM FOR A HELICOPTER RIDE AROUND THE HARBOUR
Sydney Harbour is pretty jaw-dropping when witnessed from land, but have you ever gotten a bird's eye view? Take a private scenic ride on a helicopter to witness the Sydney Harbour Bridge, Opera House and city in all its glory. You can go as a pair for 30 minutes for $430, and you can bring a third person for free. Want that extra thrill? There's a black ops doors-off military flight mission you can hop on, with take-home GoPro footage so you can brag about it later. On top of the crazy speeds, you'll be taking in fantastic views of Sydney Harbour, Bondi and more.
If you want to explore more of Sydney's northern beaches, opt for a scenic 30-minute seaplane flight, which leaves from Rose Bay and flies you over Manly, Curl Curl and Avalon on the way up to Palm Beach and over the Pittwater's magical waterways on the return. And if the experience has inspired a potential career change, you can get a taste of the pilot life on the 30-minute training flight.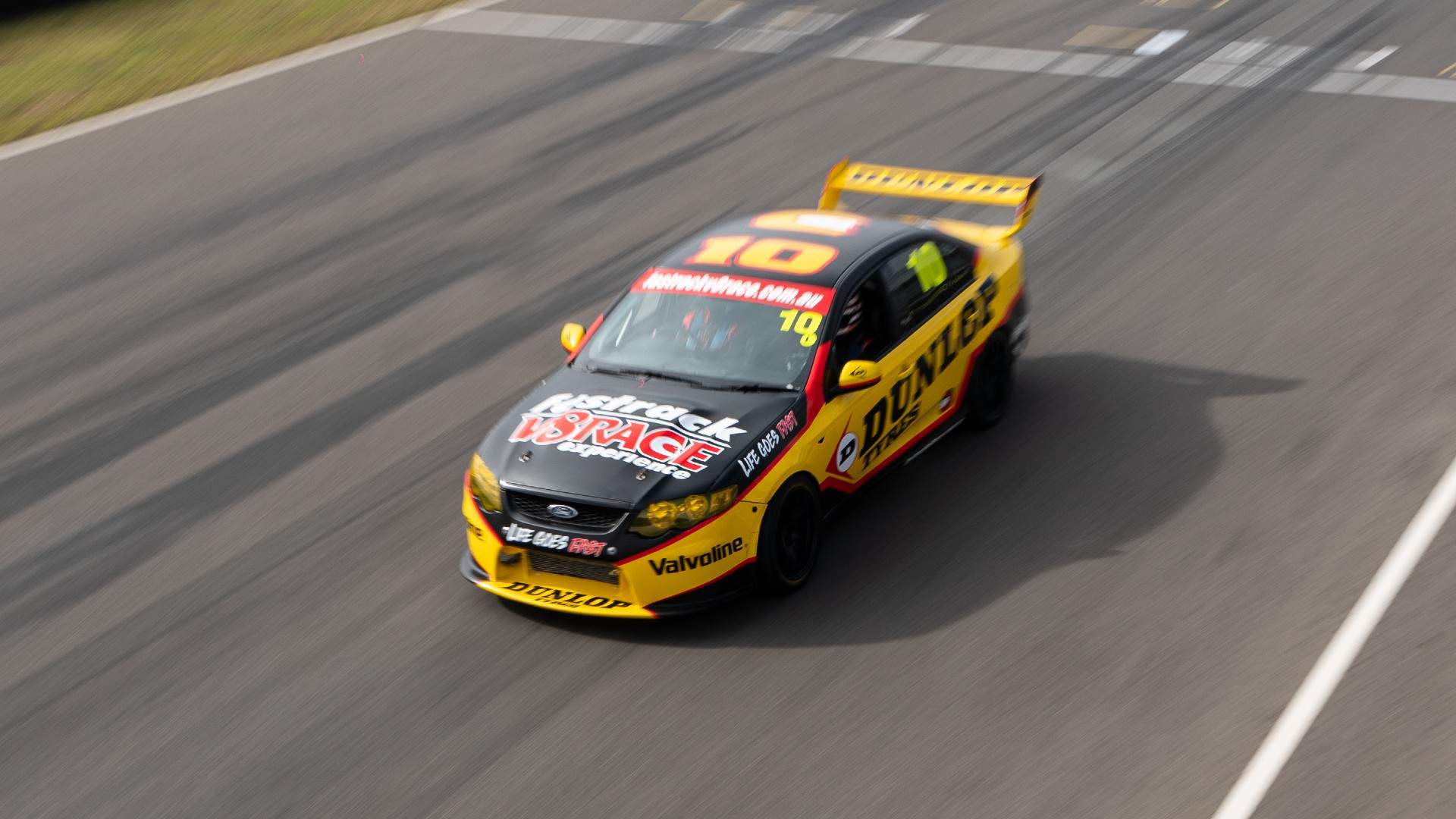 CHANGE UP CHRISTMAS LIGHTS FOR ZOOMY LAPS
If that history-making final Formula 1 race last week has you craving that high-voltage car racing thrill, sign up for a V8 race around Eastern Creek Raceway, from $399. After a pre-race briefing, where you'll get the lowdown on apexes, braking points and overtaking, you'll get to drive a real V8 supercar for six laps around this challenging circuit with a professional instructor as your passenger. There's no speed limit so it's entirely up to you how heavy you want to push that accelerating pedal. You have a choice of manual and automatic transmissions in a range of custom-built Ford and Holden cars.

To celebrate an Unconventional Christmas, head to the Adrenaline website and choose from over 2500 adventurous experiences to share with your loved ones, and add a little thrill to your holiday season.