Australia Will Soon Be Home to a Challenge Room Hotel That You Can Play (and Drink) Your Way Through
Taking design cues from 'The Grand Budapest Hotel' and Willy Wonka's chocolate factory, this 15-room site in Sydney will get you playing 'Twister' and hanging out in the 'Titanic' room.
It added booze to bowling, turned mini-golf courses into bars, and gave mashing buttons and hitting the arcade an alcohol-fuelled makeover as well. That'd be Funlab — and, if you like indulging your inner kidult over a few drinks, odds are that you've hit up its venues such as Strike, Holey Moley, Archie Brothers Cirque Electriq, and B Lucky and Sons over the past few years.
That's the company's remit, after all: taking the kinds of activities that you enjoyed back when you weren't old enough to knock back cocktails, then adding the hard stuff. And, that's exactly what it's doing at Hijinx Hotel, its next venture. No, you can't stay there — but the world-first concept will see you hanging out in a space that's been decked out like a hotel, and then solving mental and physical puzzles as you wander through it.
Funlab has dubbed Hijinx Hotel a 'challenge room hotel'. So, each of its 15 rooms will be filled with challenges for you to work through — with points awarded for how well you do within four minutes. Some rooms will see you play Twister or The Floor is Lava. Others will be decked out like the Titanic. There's one called the cereal ball pool room as well, which sounds chaotic.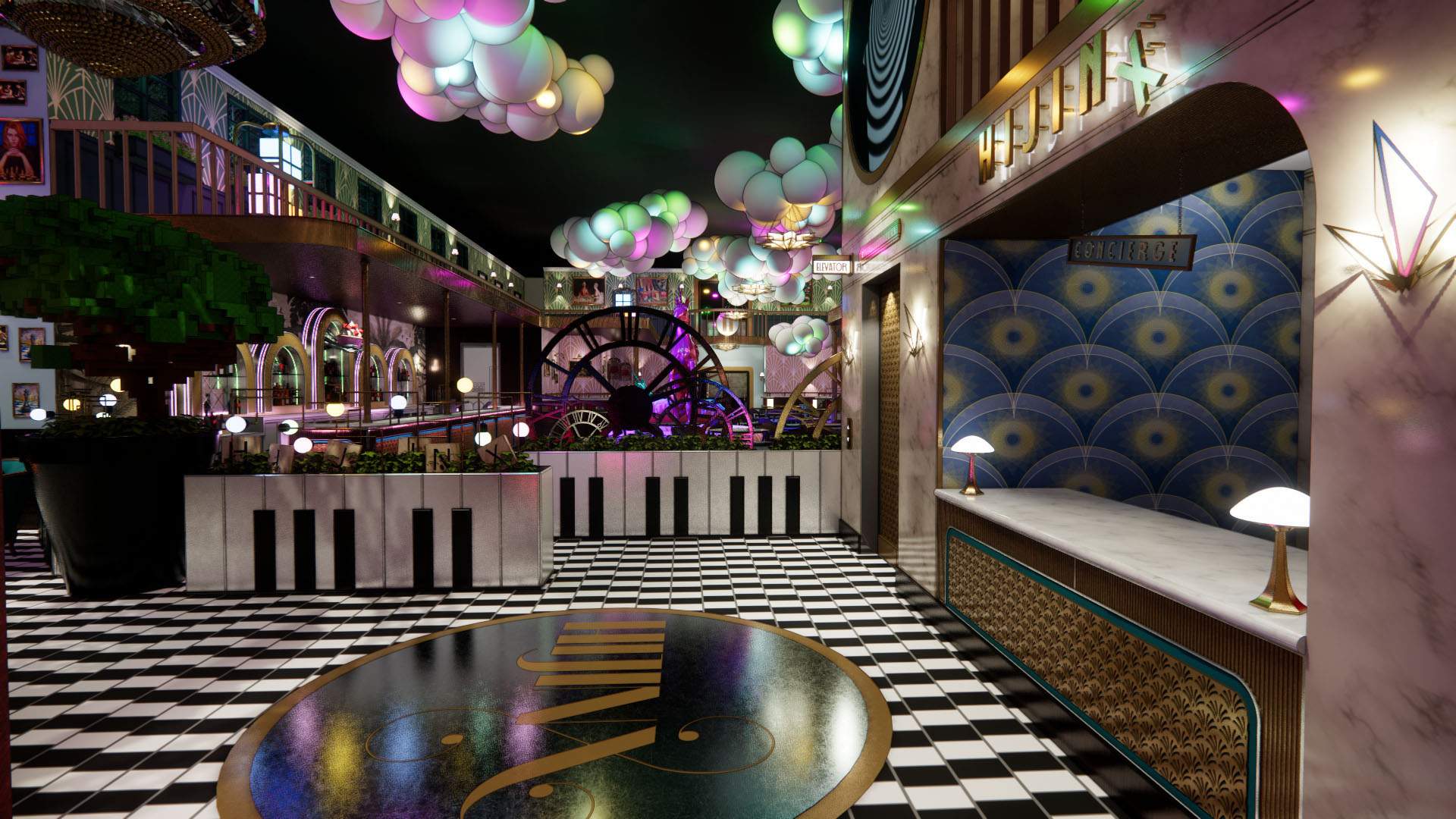 Basically, if you're a bit of a sleuth or you're never known to turn down a dare, you'll be in luck. Set to open in Alexandria in Sydney on June 3, Hijinx Hotel aims to riff on the escape room concept — but serve up fun that's far less stressful.
Design-wise, it will look still like a hotel, even if you can't slumber there. There'll be a faux hotel reception and all, and the venue will take its aesthetic cues from the likes of The Grand Budapest Hotel and Willy Wonka's chocolate factory. Based on the renders so far, there's also a bit of an Overlook Hotel vibe — but sorry, The Shining fans, this new hangout isn't meant to be sinister.
And yes, obviously there's a bar. Actually, there'll be three. Exactly what'll be on the menu hasn't yet been revealed, but expect booze and bites to eat.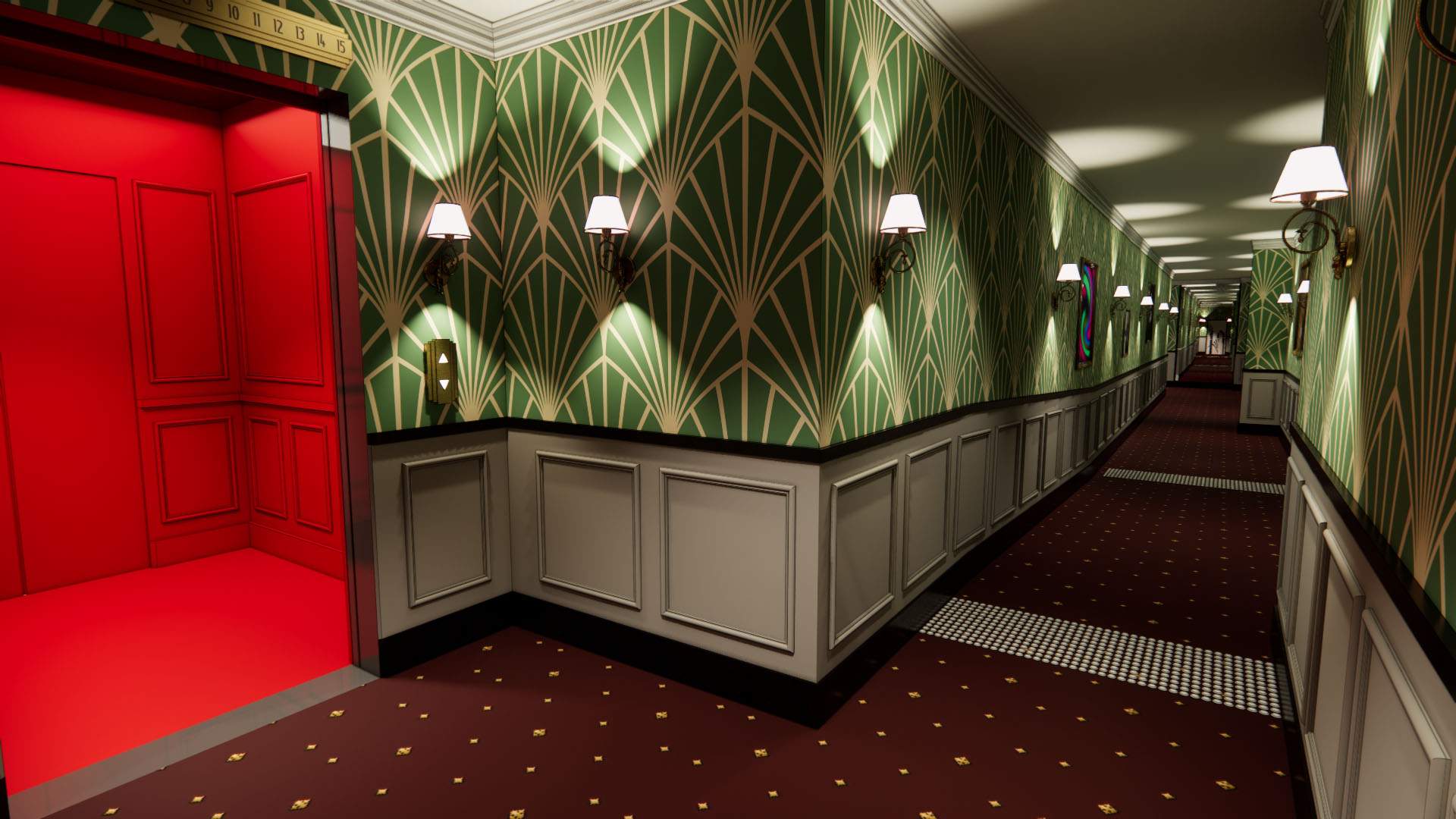 Whether you're a Sydneysider now planning your next stint of kidulting or you live elsewhere and you're making plans for a trip to the Harbour City, Hijinx Hotel visitors will find the venue alongside a huge new Holey Moley that'll feature 27 holes — including some that are ten times the size of those at other spots. And if you're wondering exactly where both newcomers will sit, they're joining the location that currently boasts Archie Brothers Cirque Electriq.
Usually, Funlab launches its new concepts in one city, then shares the love across other east coast capitals. So Melburnians and Brisbanites, cross your fingers that Hijinx Hotel will eventually pop up closer to home.
Find Hijinx Hotel at 75 O'Riordan Street, Alexandria, Sydney, from June 3 — we'll update you with further details when they're announced. For further information about Funlab, head to the company's website.
Introducing Concrete Playground Trips
Book unique getaways and adventures dreamed up by our editors