TRAVEL & LEISURE
The Five Best Scenic Running Routes in Sydney
Sydney provides plenty of opportunities to combine your fitness regime with a view.
No city in the world does the scenic run quite like Sydney. Home to not only the world's biggest natural harbour but also one hundred or so beaches, Sydney provides plenty of opportunities to combine your fitness regime with a view.
So, if you're tired of the treadmill's monotony, get out amongst it with Concrete Playground's guide to Sydney's most scenic runs. Whether you find your motivation in the vigour of the waves, the calm of still water, or the majesty of human-made landmarks, you're sure to find a route here that will have you reaching for your running shoes.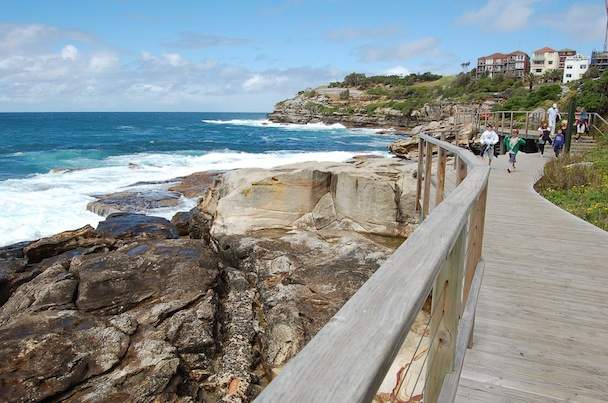 Bondi to Coogee
This 14km-long run, which kicks off at the world's most famous beach, is the city's most popular. However, unless you're visiting on a scorching Sunday, you'll find that there's usually plenty of room on the path. What's more, the constant ocean views enable an immersion in nature that's surprising, considering you're on the coastal fringe of Australia's biggest city. If you're inclined to take a break for refreshments, there are cafes in Tamarama and Bondi, and Coogee's Wylie Baths provide a stunning location for a cool-down swim.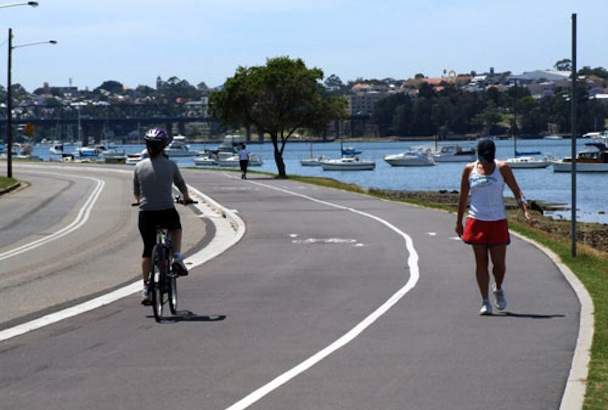 The Bay Run
This inner-west beauty offers welcome relief from the stresses of crowded city living. The Bay Run is a 7km circuit passing through Drummoyne, Russell Lea, Rodd Point, Five Dock, Haberfield, Lilyfield, and Rozelle. Following the Iron Cove shoreline all the way, you'll be able to take advantage of the tranquil atmosphere and cooling effect of the still water. You're likely to be accompanied by cyclists and dog walkers, but the space created by surrounding parkland means that you're unlikely to find your style cramped. Every year, thousands of Sydneysiders gather to participate in the Bay Fun Run, a community event that is all about celebrating staying healthy and keeping fit.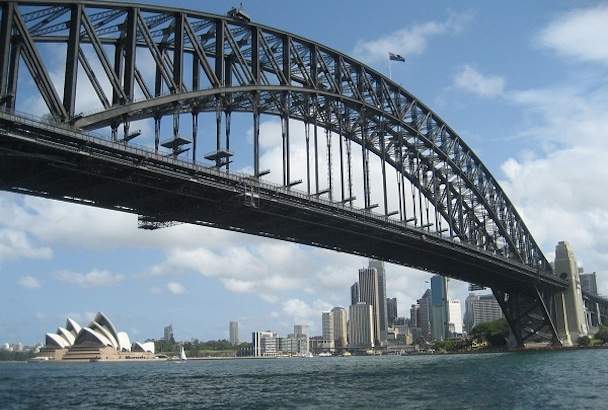 Harbour Bridge Run
If you enjoy landmarks as part of your scenic experience, this one is for you. Beginning on grassy, idyllic Observatory Hill, this run takes you over the Harbour Bridge, past Luna Park's crazy grin and along the waterfront trail that runs through McMahons Point and Lavender Bay. You can either call it a day at that point, or complete the 10km circuit by returning back via the bridge. Taking the pedestrian footpath on the eastern side offers some variety, affording inspiring views of the Sydney Opera House, Circular Quay, and the comings and goings on the harbour's busier side.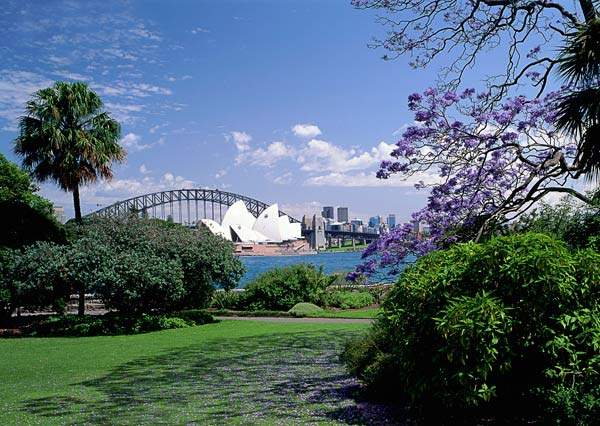 Circular Quay/Opera House/Botanic Gardens/Darling Harbour Circuit
This circuit provides a comprehensive Sydney experience, including harbour, gardens and parks (certainly a terrific option if you're around for a quick visit). Take your pick of starting points, but Circular Quay is our recommendation, being a public transport hub and offering an array of cafes, bars (best post-run, of course!), and facilities. From there, coast along the walkway towards the Opera House. Stay left to run around the white sails or take a short cut to the Botanic Gardens via the stairs. Follow the the harbour edge of the gardens, around to Mrs Macquarie's Chair, past the art gallery and through the Domain and Hyde Park. Turning right into Liverpool St, follow it all the way down to Darling Harbour. Cross Pyrmont Bridge to head back towards the city and take a left into Sussex Street, which turns into Hickson Road. Keep on running until you're back at the Quay. Having passed so many distractions, you'll be surprised to realise that you've just run 12 or so kilometres!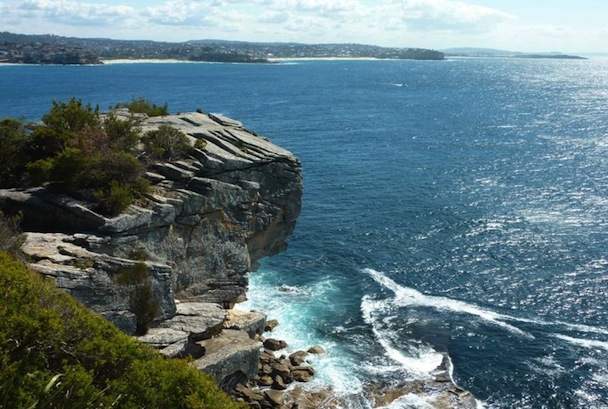 Manly to North Head Run
Just across the harbour lies the fifth run on our list. Manly is situated between the surf and the still water, so this run incorporates the best of both worlds. Start wherever you like on Manly Beach, follow the path along Shelly Beach — a gorgeous, sheltered gem that's worth another visit — and grit your teeth for the challenging uphill climb to North Head. Once you're up there, the pain is bound to fall away as you lose yourself in the panoramic views. It's a much easier downhill jog, especially in the knowledge that a swim is coming up.

Published on February 12, 2013 by Jasmine Crittenden