TRAVEL & LEISURE
Smash Splash Is Sydney's New Warehouse Where You Can Hurl Paint at Walls
Unleash your inner Jackson Pollock in Smash Splash's 'splash room' — or go to town on some breakables with a baseball bat.
Life can feel like it's getting more and more hectic, especially after the past 15 months or so. But, thankfully, clever Australians keep coming up with new and creative ways to de-stress. You might've already hurled an axe at a target, for instance, or smashed plates, TVs, printers and computer monitors with a baseball bat. Now, Sydney's latest high-powered stress reliever has arrived, allowing you to get messy and wild with a supply of colourful paints and some white walls.
Gladesville's new Smash Splash — an offshoot of the Melbourne venue of the same name — does include a classic smash room, where punters can unleash their destructive tendencies on unsuspecting glassware and breakables. But it also plays host to a 'splash room', inspired by an offering that's gone gang-busters across the USA.
Here, you're invited to tap into your inner Jackson Pollock and get gloriously messy at your own private paint party. You can book the splash room for 30-minute sessions, with up to four people allowed in at once and your choice of tunes on the speakers — all for $50 per person.
Don your protective gear, step inside and get as creative as you like, hurling cups of paint, smashing or batting paint-filled balloons or simply going to town with your hands or some paintbrushes. Best of all, there's not a scrap of cleaning up involved.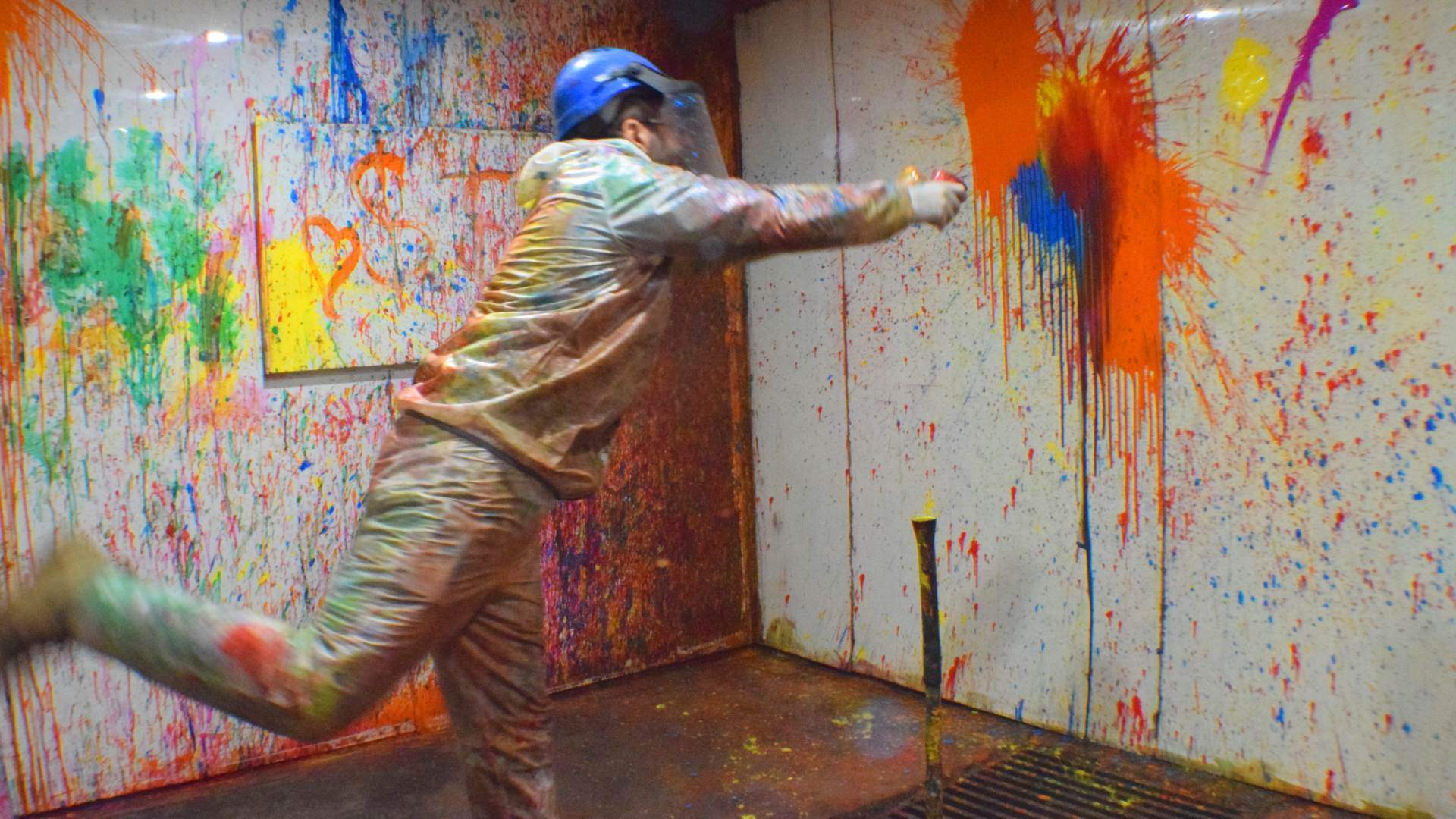 In the future, Smash Splash will also feature a 'crash room', where you'll don sumo suits and play in a ball pit.
Whether you choose to smash, splash or, soon, crash, the venue is all about helping its patrons alleviate stress in unique ways. And yes, it's available to book for parties, should your whole crew need a therapeutic way to work through their frustrations.
Find Smash Splash at Unit 2, 37 College Street, Gladesville. It's open on Friday 6–8pm, Saturday 11am–6pm and Sunday 11am–6pm.
Published on June 03, 2021 by Libby Curran